Hrithik Roshan is undoubtedly the king of dance in Bollywood. He is innovative, flexible and flawless – like all the time! Let's take a look at his iconic moves on his 44th birthday and wish Happy Birthday Hrithik Roshan.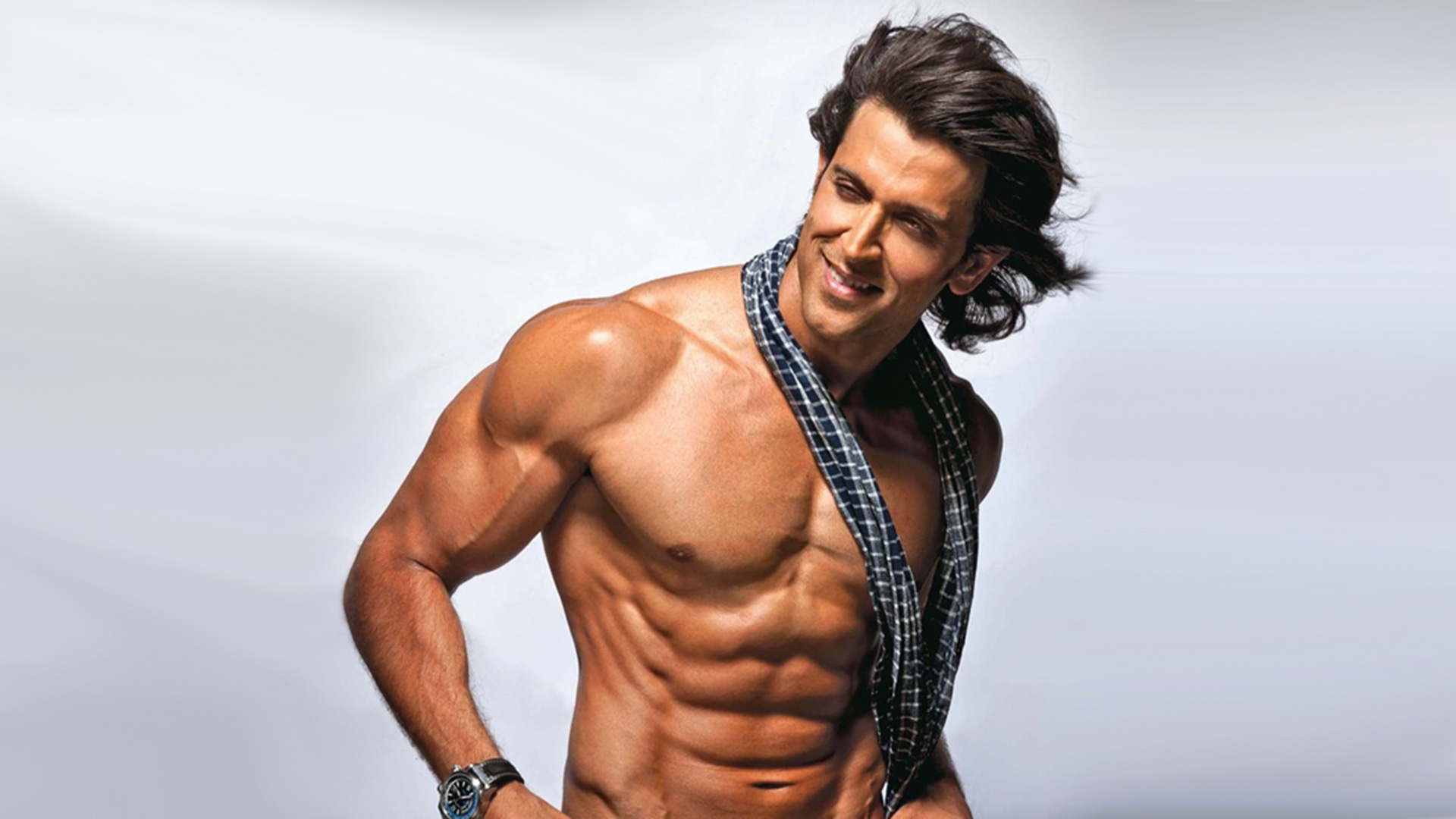 Hrithik Roshan turned 44 today and still looks fresh and handsome AF. He has mesmerized the world ever since his first movie Kaho Na Pyaar Hai had hit the screen. There was never looking back after that. We have been fascinated with his awesome moves on the dance floor. This exemplary man with sexy looks, perfect ripped body and killer moves can captivate anyone. There's none in Bollywood like him who scores a 10 on 10 on all of that. Let's relive some of the iconic dance moves by our own Greek God.
Ek Pal Ka Jeena, Kaho Na Pyaar Hai
The first time he was up on the silver screen he made sure he hypnotized millions with those killer moves!
Main Aisa Kyun Hun, Lakshya
Choreographed by none other than Prabhudeva himself, Hrithik Rubber back Roshan sealed his place as the best dancer in Bollywood. We won't even try all that back bending moves. Does he even have a spine!!
You are my Soniya, Kabhi Khushi Kabhi Gham
<
He made prom dance look fashionable and sexy with those sexy moves.
It's Magic, Koi Mil Gaya
The man-child with powers from Jadoo had some killer moves!
Dhoom Again, Dhoom 2

If there's one person who knows how to slay on the dance floor, it's this man. Dance moves by Hrithik Roshan have become inspirations for millions to learn an art.
Bawre, Luck By Chance

Hrithik Roshan did a guest appearance in Zoya Akhtar's movie Luck By Chance, and somehow we remember the movie for this dance number by Hrithik Roshan!
Fire, Kites

The film might have tanked, by Mr. Roshan made sure his popping and locking made news everywhere. These dance moves by Hrithik Roshan were killer quality.
Dil Na Diya, Krrish

Our superhero doesn't only look like a Greek God, he dances like a dream.
Tu Meri, Bang Bang

The latest action thriller had some great music and dance tracks. Hrithik and Katrina danced away to glory in this track
Bang Bang Title Track, Bang Bang

In an ode to the King of Pop and Dance, Michale Jackson, Hrithik Roshan danced and made sure we all gawked at those killer moves and ripped abs.
These iconic dance moves by Hrithik Roshan are here to stay for generations to love and worship him. Here's wishing the handsome man and a wonderful dad to his sons Hrehaan and Hridhaan, a very happy 44th birthday.