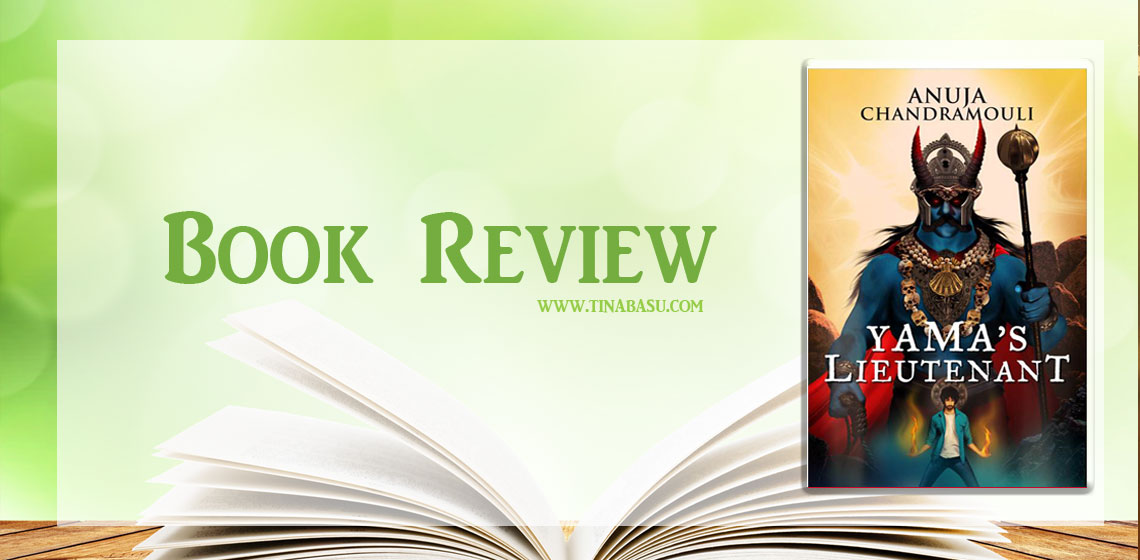 Anuja Chandramouli's Yama's Lieutenant is the latest entrant of the mythological fiction genre. It's has an interesting plot. Agni Prakash is entrusted with saving the world from the destruction by the evil from hell.
I am a big fan of this mythology-meets-fiction. I like the idea of re-telling mythology in a new way and bringing it our realm. Anuja Chandramouli's Yama's Lieutenant is the latest entrant in this genre. All her past works have been in this genre and if you have been reading this space you know I have liked her work earlier.

Read my Book Review on Arjuna by Anuja Chandramouli
So when she sent this new one I was pretty looking forward to it.
What is the Book About – The Blurb
The inhabitants of the thousand hells of Yama have broken free from their prison and vowed to wreak havoc on the heavens, the earth and hell. With the asuras and rakshasas teamed up with Naganara, a terrifying necromancer hungry for power, the universe is headed for war and destruction—unless one human has something to do with it.

Agni Prakash, a debonair young man whose world has been turned upside down by the death of his twin sister, Varu, has been enlisted to stop these forces and be Yama's very own lieutenant. As the mythical world clashes with his own, Agni discovers a manuscript left behind by his sister. Hauntingly, it draws parallels to the treacherous path upon which he has been thrust. Equipped with an acerbic wit and winning charm, and hardened by the grief of his sister's bereavement, Agni undertakes a battle, where the odds seem tipped wildly against him, and finds unlikely companions along the way. Will he be able to uncover the secret behind his sister's writings? And more importantly, will he be able to avert the destruction that seems imminent?
The Story
Agni, the protagonist is in a state of despair after the death of his twin sister and then his parents. While visiting a hill-station he encounters the shining goddess who seeks his support. She warns him about the evil breaking free from the confines of hell and they want to create terror on earth and destroy the three worlds.
Though, unconvinced at first, he gives in to the mission of saving the world. He has to track down Goddess Ganga to redeem Yama's consort. He's accompanied by Minothi with her magical powers. The river goddess is keeping her safe while she has to proves herself to be worthy of joining the league of immortals.
The author also creates the horror of the sufferers in hell and how some are given a second chance. The author offers us a perspective of good and evil – life and death.
Agni also has to read the manuscript that his twin sister had left with him before she died – about Yama and his sister. Will Agni be able to find the missing links between his life and Yama's?
My Thoughts
I have already mentioned I like this genre – bringing mythology / fantasy and present world together. Yama's Lieutenant fairs well in creating a new world of evil and powers of god of death. The evil dead returning to create a havoc on earth – is the plot for any super hero story. Yes it does remind you of a certain Percy Jackson and even Harry Potter. He even quotes Dumbledore in some place.
There are things that could have been better – the pace in which the book is written, there are many skips in the story. It seems that the character of Agni Prakash has been thought after Harry Potter – wasn't required.
But it's an interesting read – the plot itself is intriguing.
About the Author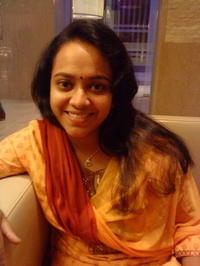 Anuja Chandramouli is a bestselling Indian author and New Age Indian Classicist. Her previous works Arjuna, Shakti, Kamdeva – all in the mythology fiction has been received well by the Indian audience.
She is an orator, creative writer and a motivational speaker. Read about this blogger turned author on her Good Read's Page.
My Rating: The premise of the book is pretty interesting. I think you will enjoy this as a weekend read. It's a 3/5 for me.
The Review is entirely my thoughts and opinion. The book was sent by the author for a review.