Staying away from family is hard. I miss my parents – a lot – ever since I am back from my recent long stay with them during my son's birth. While Bluey is growing and becoming quite a little busy bee I am missing their presence around me even more. I remembered how they helped in childcare when I needed the most – the first few months.
Do you miss you loved ones and want to surprise them?
Yes I do.
Not just for special occasions but almost anytime. I wanted to thank my parents and wanted to give them a big bear hug. Since that's not possible, thanks to the distance, I decided to send them some flowers – just like that.
I used a new florist this time – My Floral Kart.
When I am searching online for any service I look for two things – how fast can I get a delivery and reviews / experiences of other customers. Yeah, like who want to burn their own fingers? My Floral Kart was bang on in both these points.
They are experts in sending flowers, gifts, birthday cakes, sweets, teddy bears among many other options and at very reasonable price. You can send gifts and flowers on special occasions like birthdays and anniversaries starting from a price of 399/-. That is pretty impressive.

Making someone feel Special on their day
You can send fresh cakes – regular and egg less for occasions which can be delivered on the same day. There are times when we tend to forget these dates, and yes, people do expect a surprise on their special days – even if that is tiny.
So next time, you wanted to surprise your vegetarian friend with a birthday cake on the last minute – you could order Eggless Truffle cake, online, at 699/- through My Floral Kart.
What I Liked
I like the fact that, My Floral Kart delivers cakes and flowers at midnight. If you want to surprise your girlfriend in another city with a cake, next time, you know where you can get it from.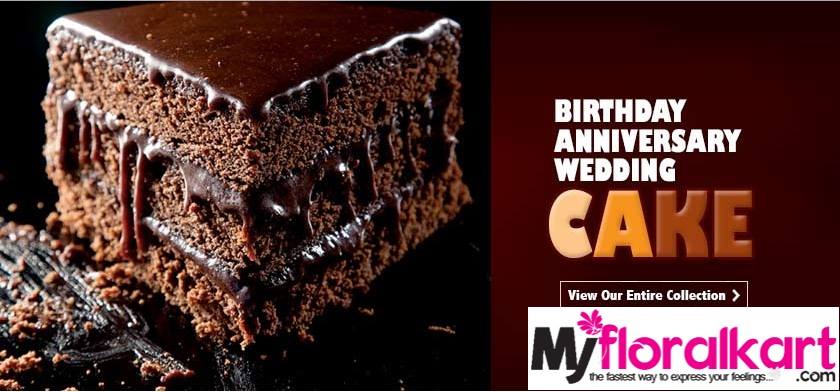 It's not limited to cakes and flowers. Those of you who want to go an extra mile and send a bottle of wine – you can book a combo with everything from wine to champagne. How cool is that?
My Experience
The same day delivery concept is pretty helpful for those who tend to forget almost everything. Mine was not an occasion though but the delivery was pretty fast. You could book in the afternoon and get a delivery by the evening.
I am happy since my mom was happy – she had a nice surprise and a smile on her face. That makes the daughter happy.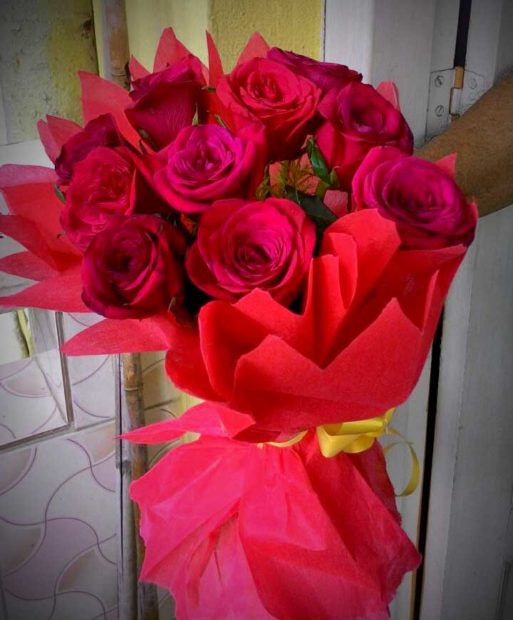 Okay readers, there's something for you as well. You can use the below mentioned coupon and avail a 10% discount on all products on the site. How about send someone some love today?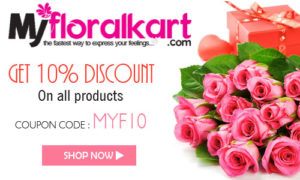 Until next time cheers!
***
This is a sponsored post