When we are swept up in the liveliness of the holiday season, it's tempting to make overly ambitious new year's resolutions.
"I will never eat junk food again!', 'I will learn to play one new instrument every month!"
Raise your hand if you have ever set such crazy-ambitious New Year's resolution, only to lose sight of them around February! I am sure you are raising your hand right now! 😉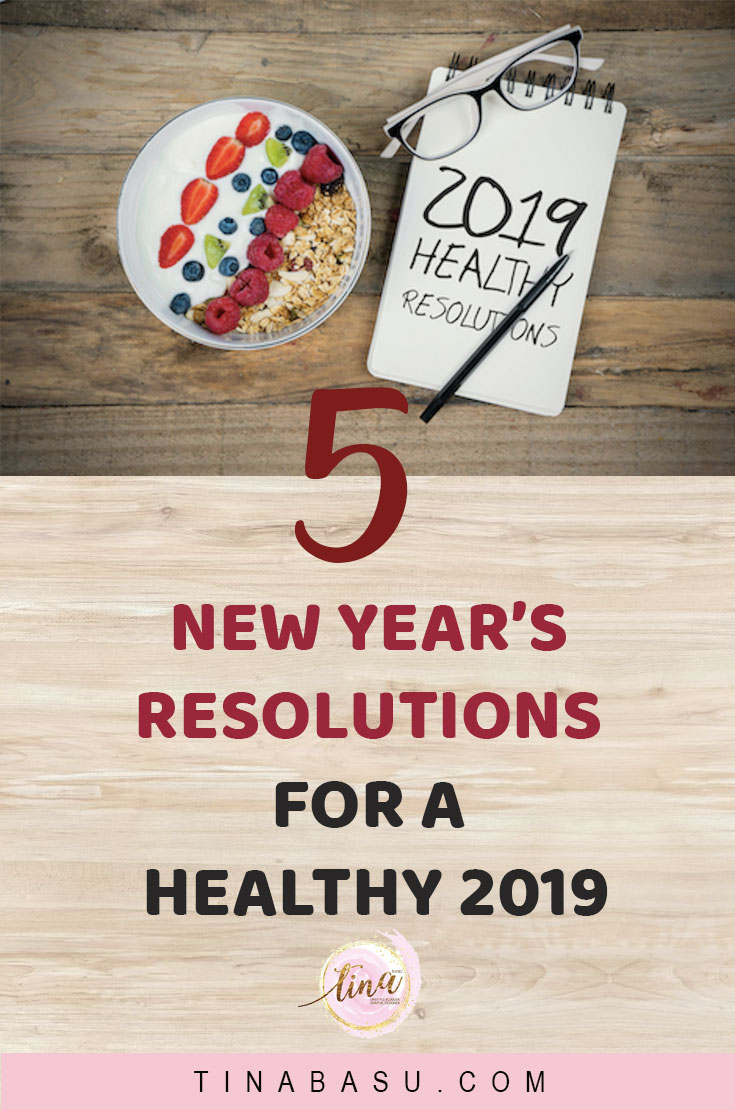 Such resolutions make you realise that you might have bitten off a little more than you could chew. But it doesn't necessarily have to be this way in 2019. The key is to set the right New Year's resolutions.
For 2019, you can fill your resolution list with easy, 'good-for-you' health goals. With one tiny positive lifestyle tweak each day, you will feel fantastic by month's end and make 2019 your best year yet. Plus, these resolutions will surely give you that "Hell Yeah" feeling of satisfaction when you realize it's April (or even November) and you are still going strong. Here's how:
1. Practice Mindful Eating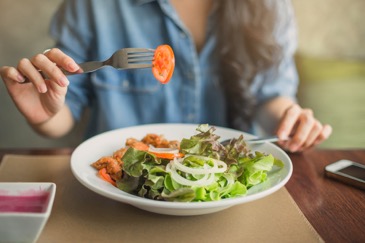 (Image Source: Shutterstock)
These days, it's common to chew your food with your eyes glued to the screen. However, eating when you are distracted can lead to overeating. Therefore, take time to slow down, pay attention to your food, and pause between bites to know how much you are eating.
By practising mindful eating, you can easily notice when you feel full, and you can more likely enjoy the food you eat.
2. Eat More Veggies And Fruits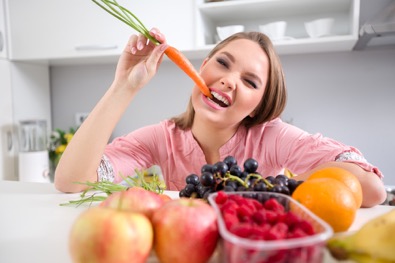 (Image Source: Shutterstock)
We have almost forgotten our childhood days when our elders used to force us to eat all possible fruits and veggies and home-cooked food. Yes, it's vital to include fruits and vegetables in your daily diet; even experts recommend the same! It's time we say goodbye to fancy foods like burgers and pizzas and eat fresh fruits and veggies instead. This simple, yet highly effective New Year's resolution can really boost your day-to-day health.
Try eating the recommended portions of vegetables and fruits each day to keep your body energized with vitamins, nutrients, and minerals. To encourage everyone in your family to eat fruits and vegetables, make them visible. For instance, have some carrot sticks available for snacking or set out a fruit bowl in the kitchen.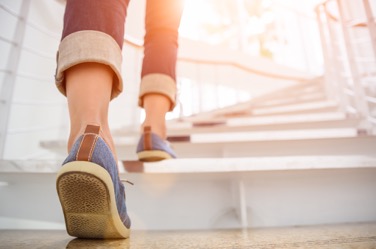 (Image Source: Shutterstock)
Most of us look at exercise as an add-on, something that we do if we can find time. However, it's much easier to accommodate exercise in your daily routine if you find smart ways to incorporate it.
For instance, climbing the stairs to the 3rd floor will take just a minute longer than waiting for the elevator. Similarly, jogging to the mailbox at the end of your driveway will take a minute or two. But it's so much better than simply leaning out of your car window as you drive by.
To keep yourself fit, you can also engage in activities that you enjoy, like dancing, swimming, running, speed walking, and more!
4. Cut Out Unhealthy Habits

(Image Source: Shutterstock)
One of the best things you could do to improve the quality of life is quit smoking. As doing so will lower the chances of getting smoking-related illnesses like heart diseases and lung cancer. Further, you will also have more energy, and your smoking will no longer affect the health of people around you.
Similarly, as all the hangovers may have already hinted, excessive alcohol consumption can entail serious health consequences. This can include chronic sickness, obesity, high blood pressure, liver ailments and not to mention an empty wallet! So, check if you are drinking excessively every weekend (or daily) and curb this unhealthy habit at the earliest.

(Image Source: Shutterstock)
As a happy and healthy individual, you might not think of 'buying health insurance' as one of your new year's resolutions. But there are clear benefits to getting a health insurance policy at the earliest (before you turn thirty).
Our sedentary jobs and hectic schedules have increased the occurrence of lifestyle diseases. Moreover, stress-related hypertension is taking its toll on young professionals who have no idea how unhealthy they are until a serious emergency happens and they wake up to reality. This is a significant reason as to why you must purchase a health insurance policy in time.
By helping you pay off your medical bills, health insurance can help you save your hard earned money in case of medical contingencies. Put simply, with an active health insurance policy; you can receive the best of treatment without worrying about expenses.
Thus, there is no denying this fact: Health Insurance has become a necessity today! Therefore, buy one at the earliest. However, before making your decision, carefully review all the options and choose a plan that will give you the best protection.
A healthy person is certainly a happy person. Remember that your health lies in your own hands. Therefore, follow the resolutions mentioned above and lead a happy and healthy life in 2019 and in the years ahead.
Cheers to 'Good Health' and 'Good Health Insurance'!