Remember the times in your childhood when you used to cut out your favorite cartoons from newspapers and comic books. I used to add them in a scrapbook. I wonder if kids these days even make scrapbooks! Maybe we had time for such fun because we didn't have the "screen-time". I like to engage my three-year-old in crafts and activities to reduce this screen time. So when we found this Fun and Learn pack by PediaSure we had to grab it. There's nothing better, when you can learn while having fun.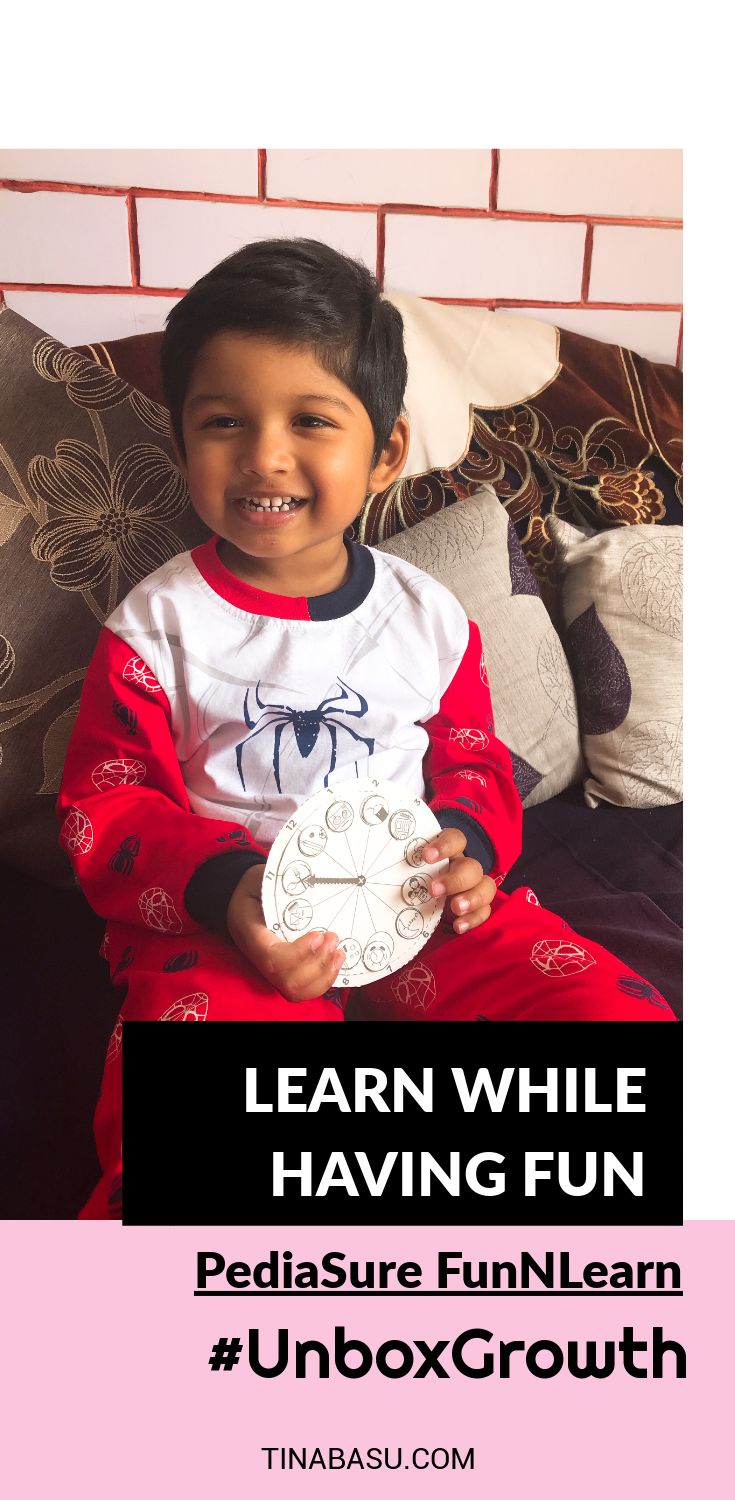 Did you ask, what is this Fun and Learn Box by PediaSure? – #UnboxGrowth
The three-year-old is quite a PediaSure fan and calls it 'purple milk' (because of the packaging). He's quite a fussy eater so I have to ensure he is getting his nutrition and PediaSure has been helping with it. When their new launch Fun and Learn pack was up for grabs, I had to order it.
The new PediaSure pack is not just a carton box, it is an activity in itself. Once you have opened the box and transferred the PediaSure pouch in an air tight container, instead of throwing the carton box in the trash, open it up to see all the fun behind the pack.
The activity is called 'Round The Clock' – it is a fun DIY interactive activity for the kids. It includes activities of the daily routine that a child does around the clock – like waking up, brushing teeth, eating food, playing etc.
Where's the fun part here?
Kids love routines and they love watching others do and learn from them. Help them cut out the circles with scissors if they are small. My son, however, loves gluing and sticking things together.
Some days back I was teaching him how to tell time and read a clock – so he's fascinated with clocks! The sight of the clock made him very happy.
Why the mom in me is happy with PediaSure #UnboxGrowth
I am a firm advocate of learning while playing. These fun activities are great ways to keep them occupied, lessen the screen time and also teach something good.
So far we have been getting the plastic packs and carton boxes in our monthly supplies. I am trying to reduce plastic usage as much as possible. And in an environment friendly gesture, PediaSure has moved over from plastic containers to carton boxes, ensuring some less plastic getting into the landfills. Let's applaud the brand for this gesture for a Green Earth.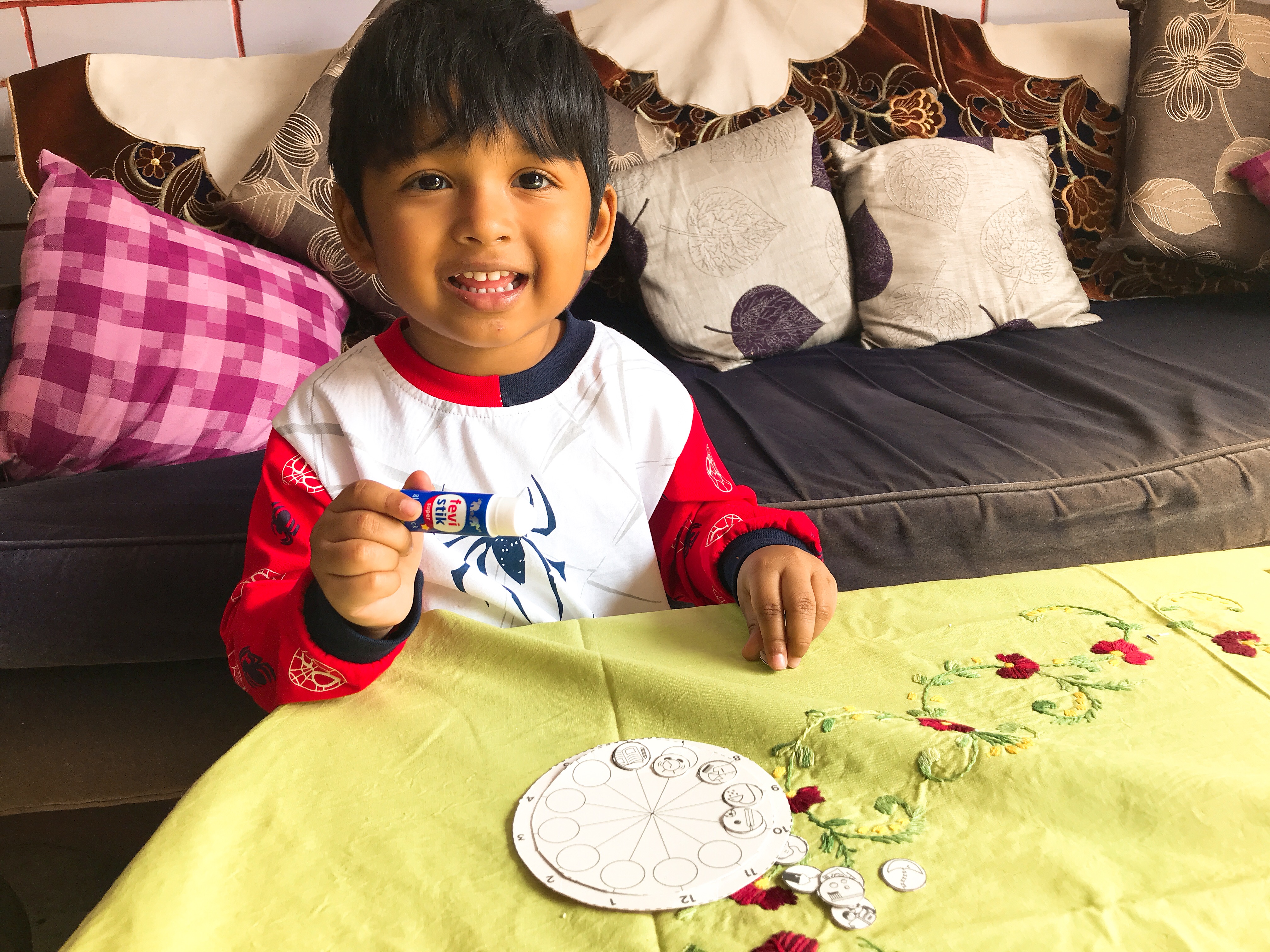 How to Assemble the DIY Round the Clock
Cut open the side of the box with scissors (adult help required in case of small kids)
Cut the side strip and set aside – clock stand
Cut out the big clock along its dotted outline Circle B
Cut along dotted line on Circle A
Cut out the arrow
Place the arrow over Circle A, and Circle A over Circle B so that all the X's are aligned
Cut out the small circle of activities
Stick the activity rings on the small circles on clock according to your time table.
Pin the clock on the stand you kept aside at step 2
Have fun with Round the Clock
Watch the DIY video on Round The Clock – PediaSure #UnboxGrowth