For most Indian brides, marriage is an event of a lifetime. It is a chance for soon-to-be brides to experiment with various traditional as well as sophisticated options. Whether it comes to choosing outfits for the wedding day or any of the pre-wedding events, brides can choose from different options. Although Sarees are the most popular Bridal Dresses in India, but you can opt for something different as well. Read on and know about some of the latest bridal fashion trends that you can try for your own wedding event.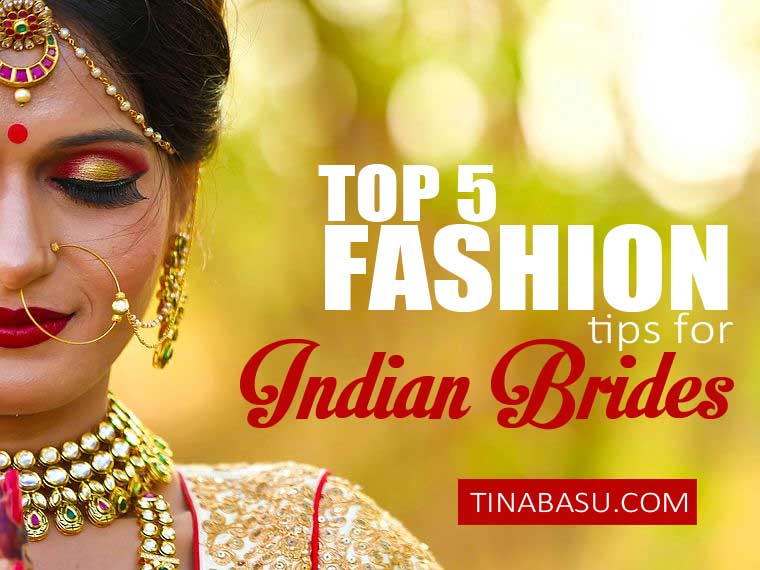 1. Choose Fusion gowns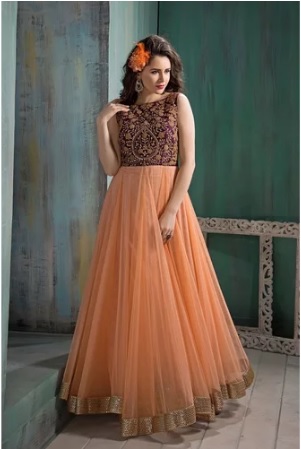 It is ideal for the reception or cocktail party and comes in an excellent combination of traditional and modern design. These are appealing outfits that are very popular in many bridal fashion shows. Look for embroidered or elegant net gown that can make you appear as a diva during your wedding.
2. Go for Floor length Anarkali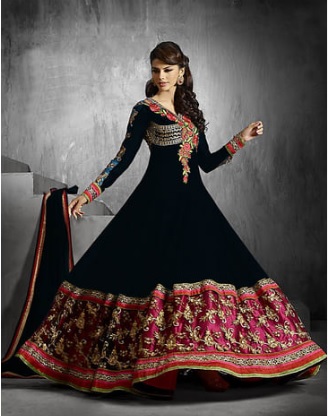 You can make an incredible style statement with these beautiful wedding clothes. These can be worn during any of the pre-wedding functions and can get you look glamorous and every bit of royalty. You can choose these in modern colors and with fluid-style drapes, such as chiffon or georgette.
3. Opt for Neon ghagra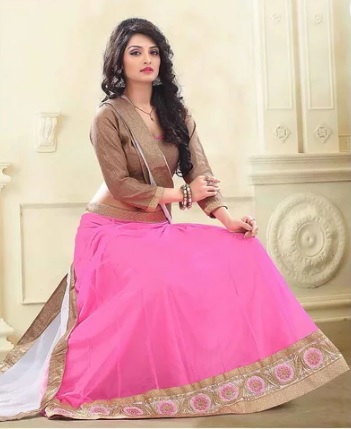 You can choose a silken choli and wear it along with a ghagra with embroidered patterns. The blend will offer you a modern as well as traditional look. You will look fashionable with a choli in a pastel color, paired along with a neon-colored ghagra for your sangeet or Mehendi ceremony.
4. Try Jackets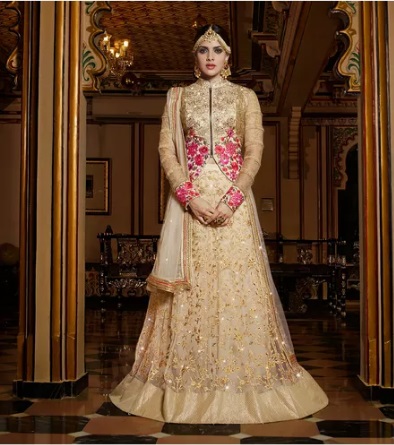 You may wear a jacket for any of your own wedding events and turn out in a stylish avatar. It is perfect for brides who are marrying in winter and can be teamed with Indian sarees or lehenga. Such types of jackets are available with plenty of variety and come with fabulous embellishments, heavy beadwork, and minute embroidery. You can wear highly embellished jackets but should keep the rest of your dress simple. You can choose jackets in silk or velvet when you are choosing long jackets.
5. Pick Long cholis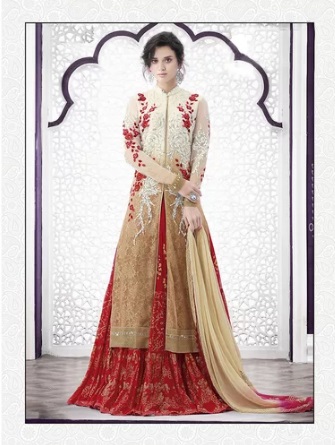 This is a highly sophisticated variety of the famous traditional Indian wear, known as traditional Indian wear. This is simply a lehenga that comes with a long choli. It is ideal for your engagement or Mehendi ceremony. It is a good idea to get choli in a blend of the net and other types of fabrics like velvet, silk or satin. If you wish to appear more fetching on your big day, colors such as orange, black or beige are excellent options to choose from.