This Women's Day let's look at some of the most brilliant women who did India proud in recent times.
India's rich history has witnessed scores of trailblazing women, making the nation proud. While we have had a Rani Lakshmi Bai in the 1800s and Vijay Lakshmi Pandit in the 1900s India has given birth to the likes of Kalpana Chawla, Sunita Willams, Mary Kom, Bachendri Pal and many more who have made the nation proud. From astronauts and diplomats to inspirational leaders, these brave women have broken the stereotypes and brought change to the nation. On this Women's Day let's look at some of the trailblazing women who did India Proud in recent years.
Women who did India proud – Happy Women's Day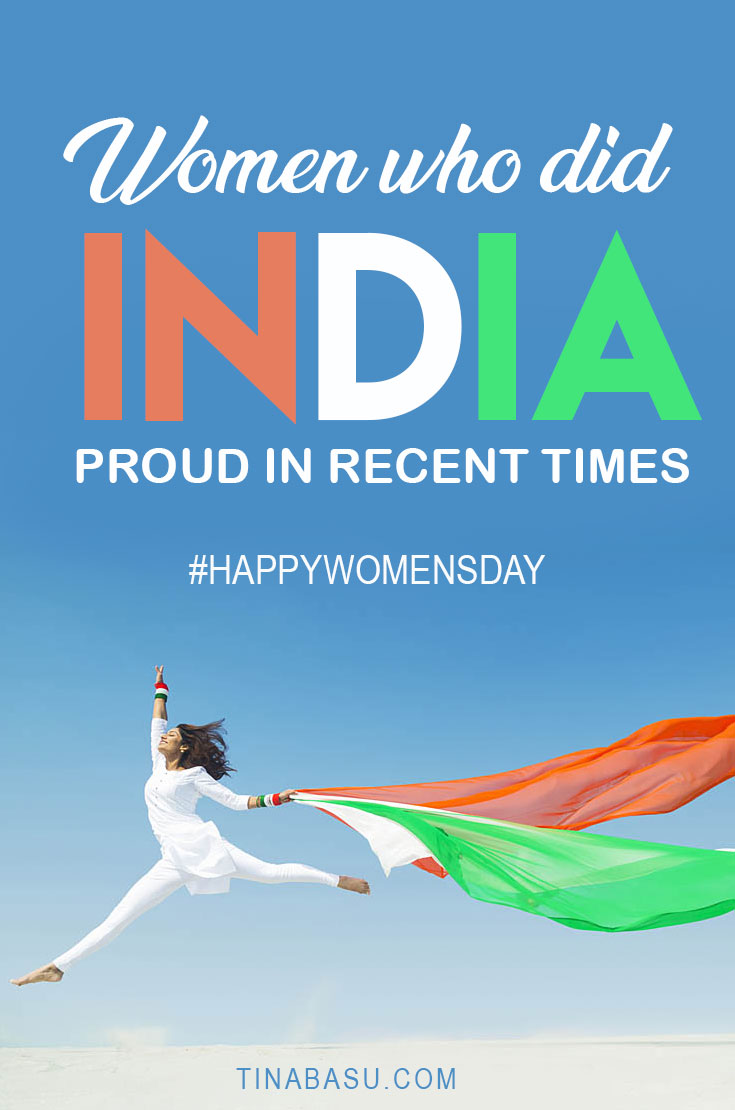 Today let's say Happy Women's Day in style. These women who did India proud are treasures for the nation – they are gutsy, brave, bold and precious. We salute them for not conforming to societal norms, not following stereotypes. We salute them for NOT taking NO for an answer!
Bhakti Sharma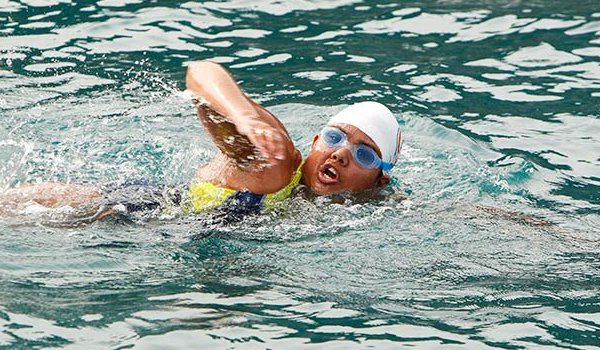 Bhakti Sharma became India's (and Asia's) first woman to swim 1.4 miles, in the Antarctic Ocean, at a temperature of 1° C under 52 minutes! With this feat she has conquered all the 5 oceans of the world! Bhakti was awarded the Tenzing Norgay National Adventure Award in 2010.
Arunima Sinha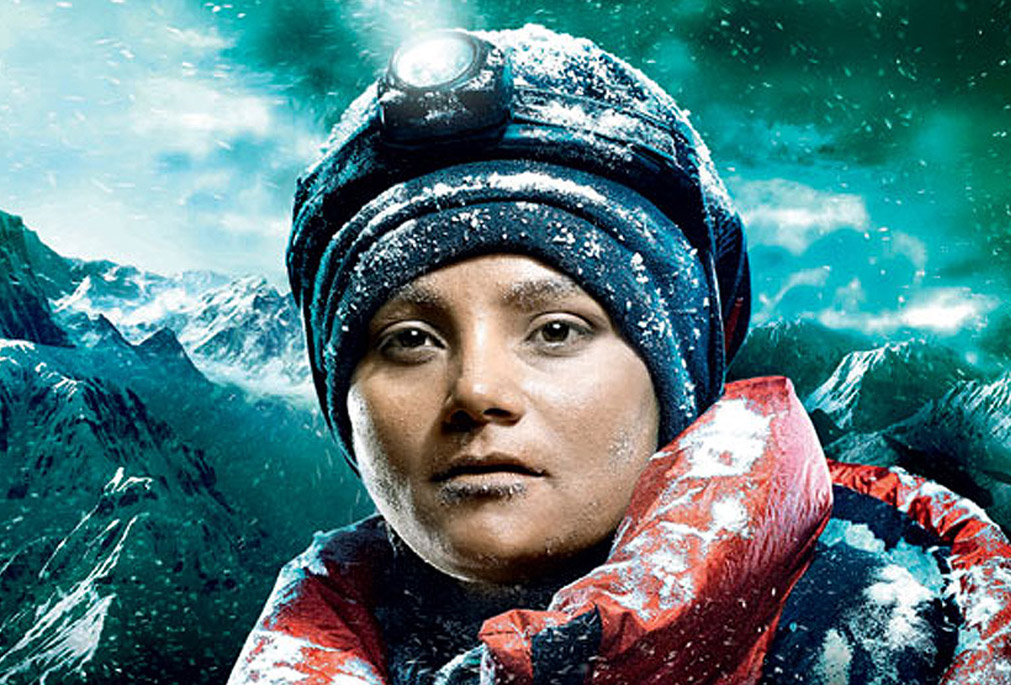 Arunima Sinha is a woman who not just did her country proud, but made entire womanhood proud. Arunima Sinha is the first Indian amputee to climb the Mount Everest. She was a national level volleyball player who was pushed from a running train by some robbers in 2011 while she was resisting them resulting in her losing a leg and becoming an amputee. Becoming an amputee was not the end of her story. She neither wanted the pity in people's eyes nor did she want to lead a mediocre life. Bigger challenges and bigger heights were awaiting her. She has already done six peaks in different continents: Everest in Asia, Kilimanjaroin Africa, Elbrus in Europe, Kosciuszko in Australia, Aconcagua in Argentina and Carstensz Pyramid (Puncak Jaya) in Indonesia.
Dr. Neeru Chadha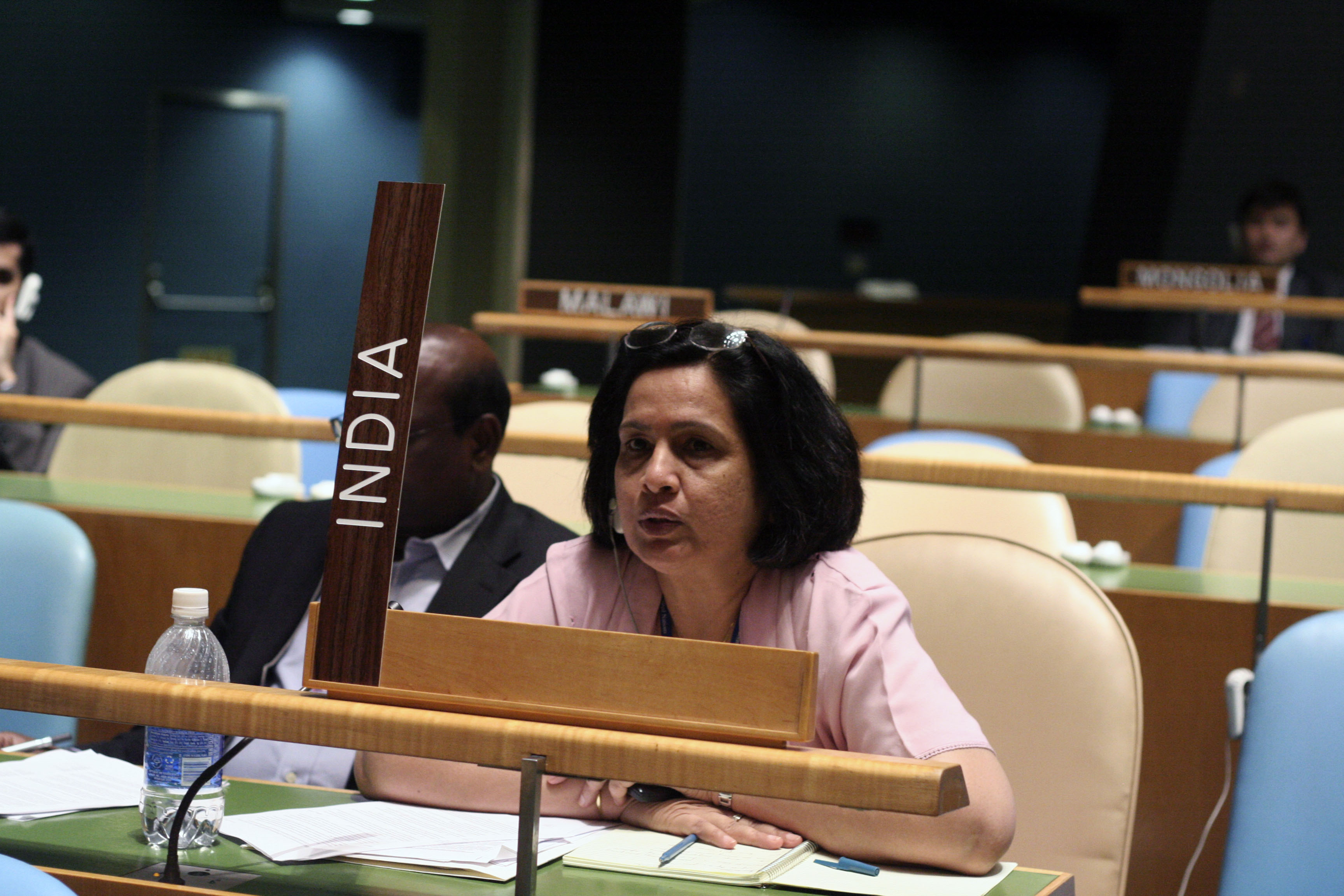 Dr. Neeru Chadha became the first Indian woman to be elected as Judge of the International Tribunal for the Law of the Sea (ITLOS). Previously, Dr. Chadha has been the first woman Chief Adviser to the Ministry of External Affairs, Government of India.
Chanda Kocchar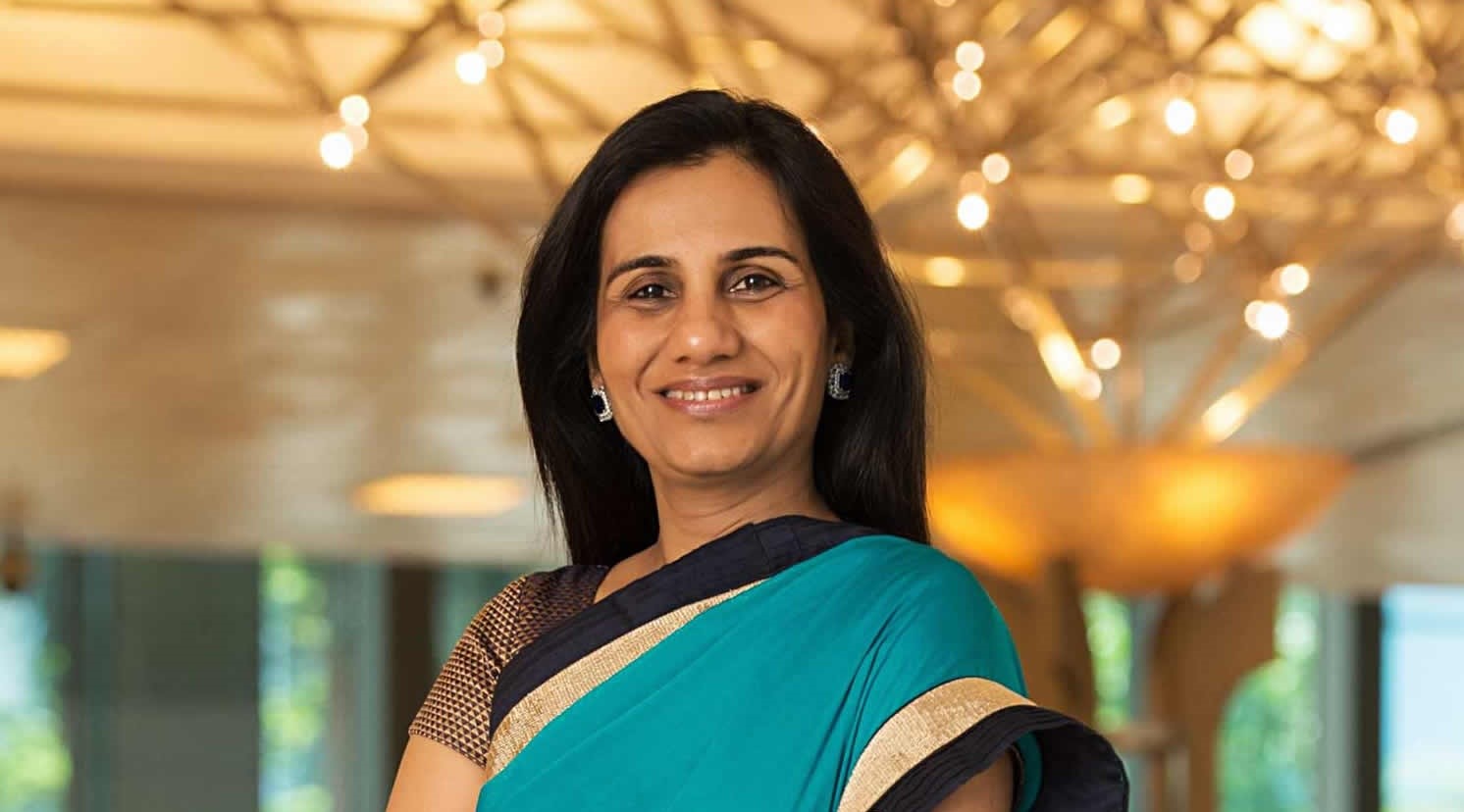 Chanda Kocchar made it to Rank 32 in the Forbes' The World's Top 100 Most Powerful Woman list. The ICICI Bank CEO topped the other Indian women listed by Forbes Business Magazine.
Mary Kom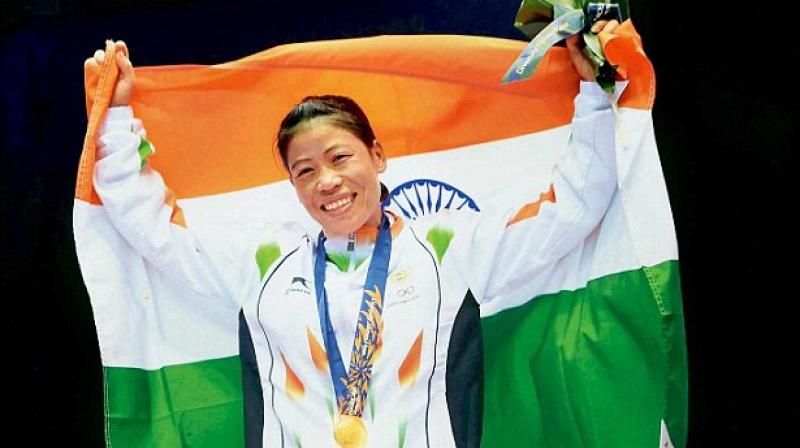 The 5-time World Amateur Boxing Champion, Mary Kom did not let conventions of society or motherhood hinder her from achieving global recognition in the field of boxing. She is also one of the only women boxing champion to have gotten a medal for each of the six championships she's participated in!
Deepika Pallikal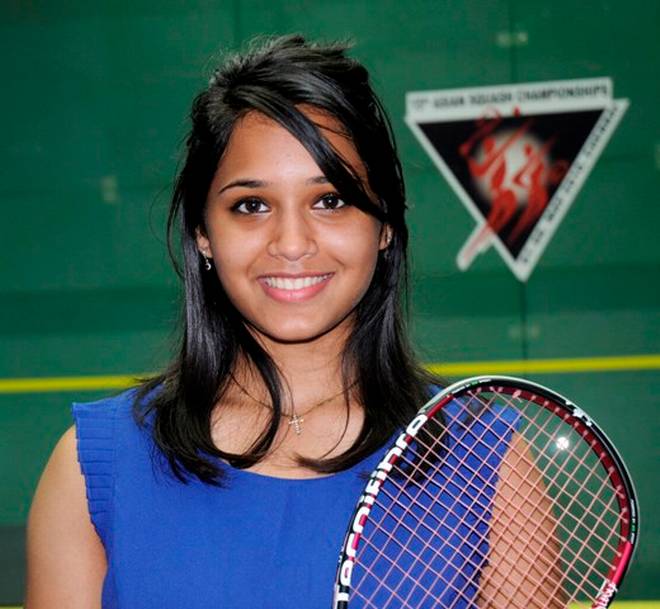 Squash player Deepika Pallikal is India's first player to enter the top 10 WSA rankings! he also won gold at the Commonwealth Games, in 2014, in the squash women's double event!
Kavita Devi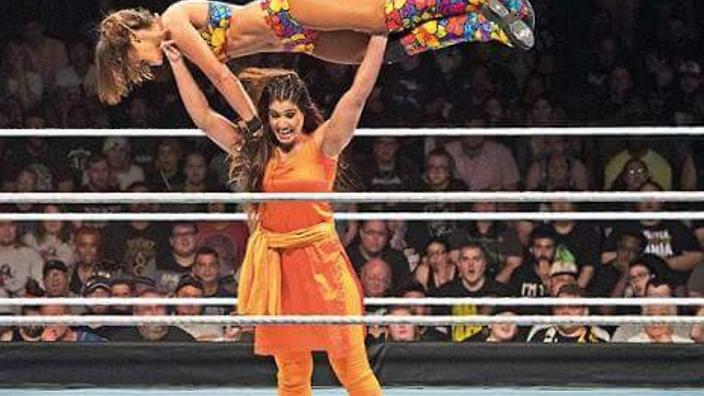 When her salwar kameez clad video of a wrestling match went viral on the internet people got to know she is the first Indian women professional wrestler to sign up for WWE.
Shubhangi Swaroop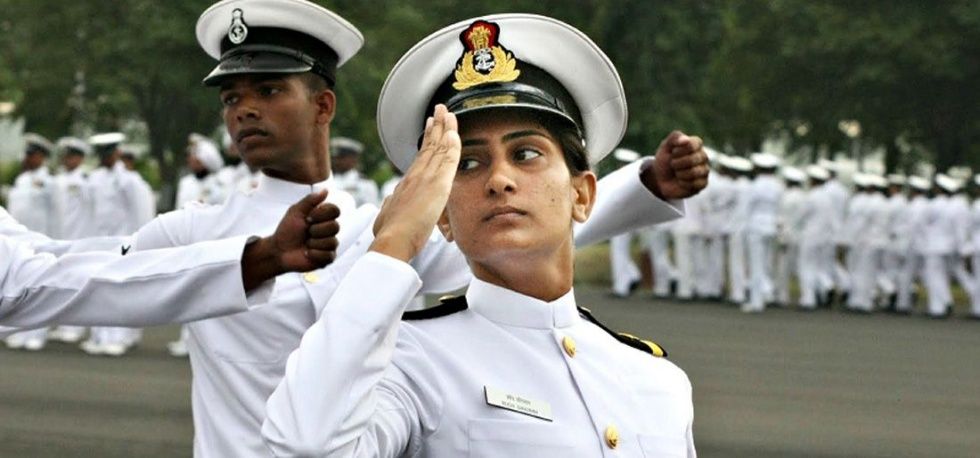 Seventy years after independence, Shubhangi Swaroop has made history by becoming the first woman to be inducted into the Indian Navy as a pilot. Before joining defence forces, she is a biotechnology engineer from VIT and a national gold medallist in taekwondo. For her even the sky's not the limit!
Anny Divya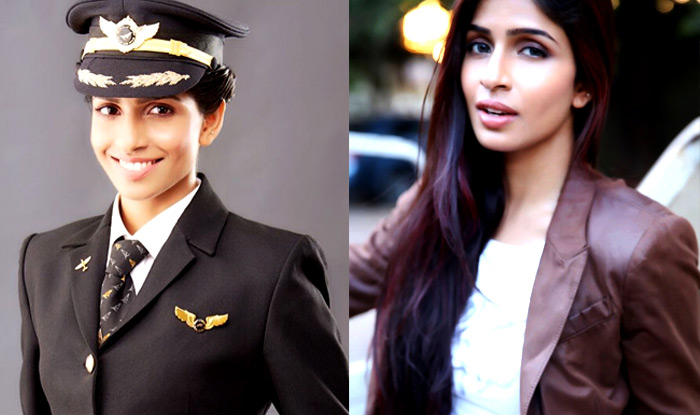 Defeating all odds Anny Divya became the youngest female commander of a Boeing 777 aircraft in the world. The 30-year-old from Vijayawada earned a scholarship at 19 after joining the flying school Indira Gandhi Rashtriya Uran Akademi at 17. She first learned to fly a Boeing 737 in Spain after landing her first flying job for commercial airlines Air India.
While we always hail the women in the world of glamour for their achievements and awards, these women who did India proud, deserve even more love and recognition.
This post is written for #BlogRendezvous – A blog soriee hosted by Gleefulblogger and Wigglingpen. This Blog Linky is sponsored by the brand which has given many women reason to smile and financial independence – VLCC