India has a big population of Disabled Kids due to lack of proper health care. Are we doing enough for the disabled kids in India?
Did you know India has 20.42 lakh disabled children aged between 0 and 6 years? Yes, that's an alarming number. According to a 2011 Census report, there are more than 41 lakh children with eyesight problems and 47 lakh children with hearing disabilities in the country. Have you thought why such an enormous number of disability amongst Indian Kids? Are we doing enough for these unfortunate kids? Are these disabled kids getting any help from the officials to lead a respectable life?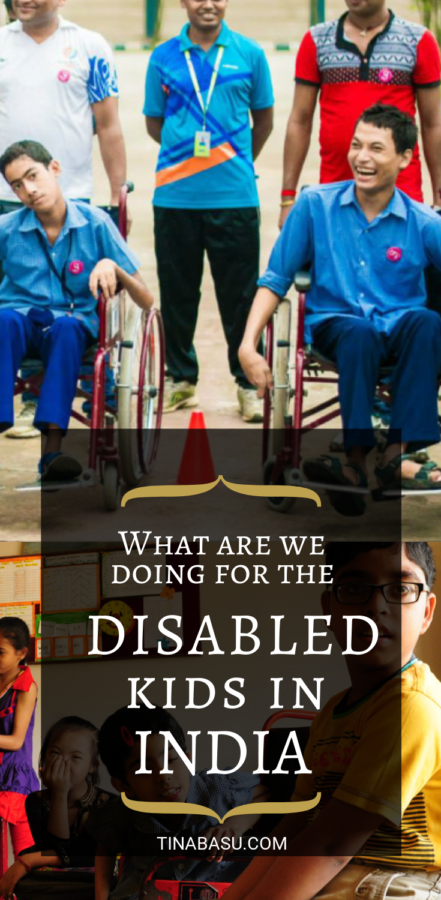 A vast number of children with disability are found in rural areas because of lack of proper health care, lack of pediatricians or immunization drives. Even at this age, many give birth at homes with help of midwives. While good nutrition of mother leads to better development of child's health and brain, we must also realize problems that a pregnant woman faces, affects the child as well.
Why do we have such a large population of Disabled Kids in India?
The causes of disability in kids are plenty. But as a matter of fact, most common disabilities in kids are preventable by providing expecting mothers will better prenatal and post-natal care as well as proper nutrition for infants and mothers.
Common causes for causes of disability in kids are
Communicable disease
Infection in early childhood
Early motherhood
Nutritional deficiencies
Insufficient or inaccessible health care services
Non – immunization
Inadequate sanitation
Inter-family marriages
There are more than 5.80 lakh children in rural India with other disabilities like autism and cerebral palsy. They not just are leading a restrained life, these poor disabled kids are also subjected to various social stigmas. They can't attend schools because teachers are not trained and schools don't have the infrastructure to deal with children with disabilities.
Shishu Sarothi – Working with Disabled Kids in North East India
While Government schemes or services available for people with disabilities are limited there are several NGOs who work endlessly to help disabled kids in India. Shishu Sarothi is one such not-for-profit CSO (Civil Society Organization) based in Guwahati, Assam who work with People with disabilities (PwDs). This Government Registered non-profit organization works towards a rights-based, inclusive society where children with disabilities have equal opportunities, and live fully with dignity and respect.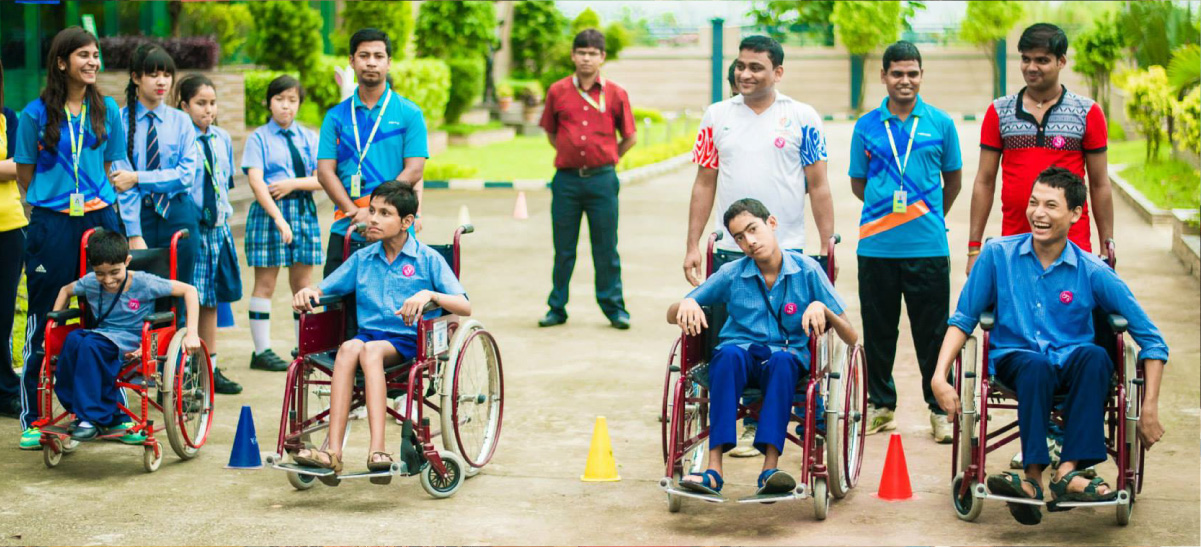 How Shishu Sarothi helped Puja Das, a girl with Cerebral Palsy
Puja Das, a girl child was diagnosed with cerebral palsy and athetoid. Puja is the only daughter of Shri Gunajit Kumar Das and Mrs. Arati Das.  Abnormal movement and muscle tone fluctuation, delayed mental development, speech impairment were detected in her.
Puja is the first child of her parents, born after a full term of pregnancy through normal delivery. There were no known cases of disabilities in her family. Little Puja had jaundice on 2nd day of birth and had blood transfusion thrice. Later it was found her mental and physical developments were delayed.
Educational and therapeutic inputs provided to her at Shishu Sarothihas made her life better and she could join a mainstream school. After intervention in the Play Group at Shishu Sarothi, Puja could go to the toilet on her own after informing the teacher. At the time of joining the Play Group Puja could talk only one-two words. At the end of the 2nd Term in Play Group she has improved only a little but used to understand and follow what she was told.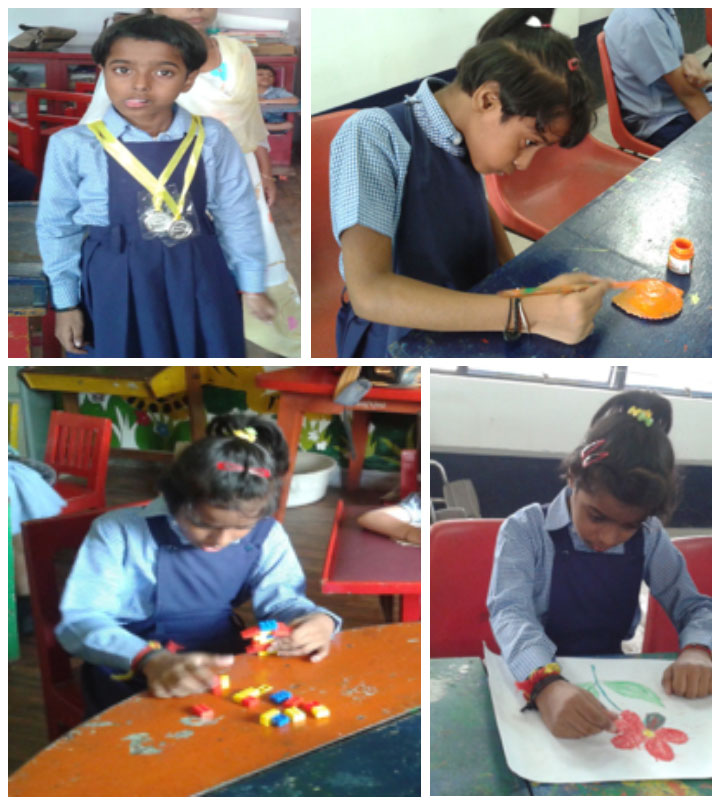 How can you help Disabled Kids like Puja Das?
These kids like Puja Das, need help, love, and care to grow and lead a life of dignity. Treating these kids with love and respect and teaching them the right way can make a difference as seen in the case of little Puja Das. You can read more success stories of disabled kids here.
Won't you like a kid with disability to break the social norms and lead a life of respect? Won't you like to spread a smile on someone?Won't you want to be a part of one more success story of a disabled kid? Help them in any manner you can. You can even donate in kind and sponsor things like school furniture – chair, tables, cupboards, computer or laptop, sports equipment etc.
Donate Today and Make the difference! You can Donate Here. All donations to Shishu Sarothi fall under section 80 G.