Many factors can influence your Child's Brain Development and nutrition is one of the key factors. For improved brain development, start early – include nutrient-rich food, vitamins and minerals supplements in your diet.
Did you know – your child's brain begins forming in prenatal stage? Child's Brain Development starts early i.e. just three weeks after conception. But in many ways, brain development is a lifelong journey. Brain development, in fact, begins with the formation and closure of the neural tube. Many factors can influence foetal brain development like genetics and stimulants, however, nutrition is one of the key factors.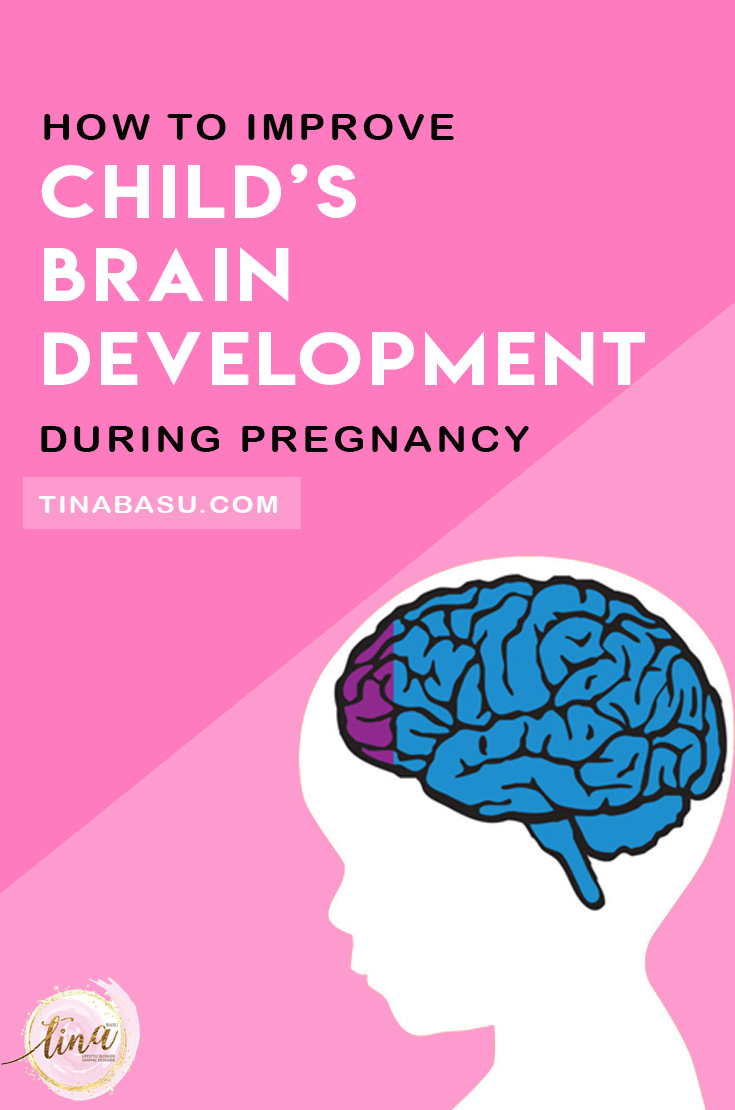 When does your Child's Brain Development start?
By the time you have found out you have conceived and have watched the tiny pole in the 3rd-week ultrasound scan, your child's brain development has already started. Did you know during the foetal stage, the brain adds around 2.5 Lakh neurons or brain cells, every minute?
During the second trimester, the sensory organs and nerves begin to develop. By the 5th month, the baby can start to feel and by the 3rd trimester the brain forms learning abilities and begins to make memories.

As an expectant mother, what can you do to improve your Child's Brain Development in the womb?
A mom is a baby's best friend, protector, and caregiver. As a mom, you always want the best for your baby. What you feed your body will feed your child. You only want the best, so choose the best.
Providing right Nutrition for Child's Brain Development
Right nutrition during pregnancy will help in an improved brain growth of your child. While you need a balanced nutrient-rich diet, there are some nutrients that are specially needed for your Child's Brain Development.
DHA: Docosahexaenoic acid or DHA is a major structural fat found in the brain. Foods like fish, egg, banana are good dietary sources of DHA. However, baby's DHA is prone to oxidation and needs protection against damage.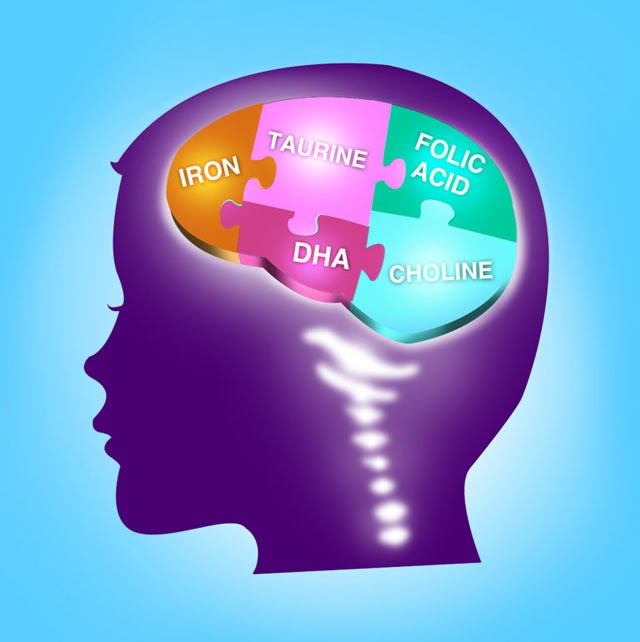 Natural Vitamin E: Natural Vitamin E is a powerful anti-oxidant that prevents DHA from any oxidative damage. This intact DHA helps in child's brain development. Almonds, spinach, avocado, sweet potato, fish are good dietary sources of Natural Vitamin E.
While it's important to meet the Nutritional Needs During Pregnancy through a nutrient-rich diet, you can also use vitamins and minerals supplements in your diet. SimMom IQ+   is one of the supplements that a mom can take. It is a blend of brain nutrients like DHA, Choline Iron Zinc and Iodine that support foetal brain development.
Iron and Folic Acid: Folic acid supplementation is responsible for reducing the risk of your baby having a neural tube defect. While iron helps in maintaining healthy red blood cells and providing oxygen throughout the body.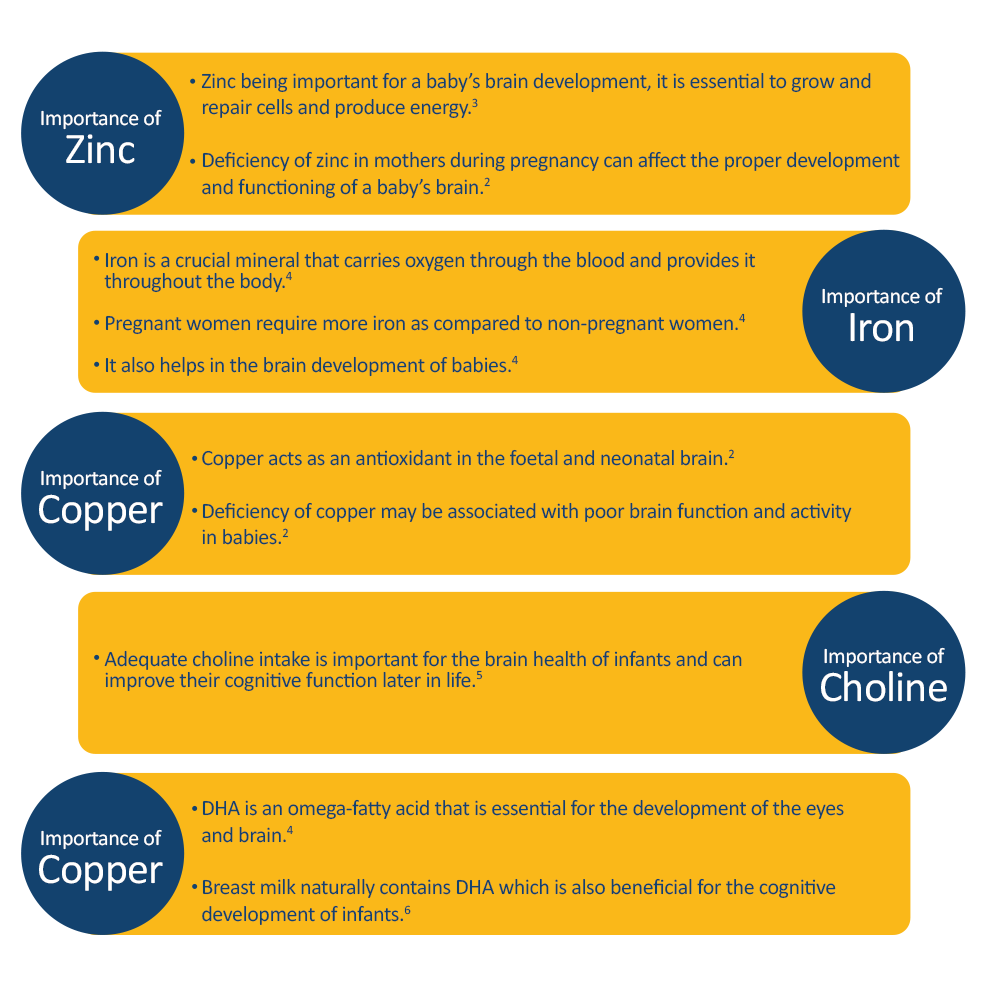 Providing right Stimulant for Child's Brain Development
Stimulants or infant brain exercises play a vital role in shaping a child's cognitive skills. Your baby can hear your voice in utero. Those early small talks with your unborn isn't just relaxing for you as a mom-to-be, it soothes the baby too. Listen to soothing music, talk to the baby. Research has shown that a baby can identify its mother's voice but it can't differentiate between the father's and a stranger's voice.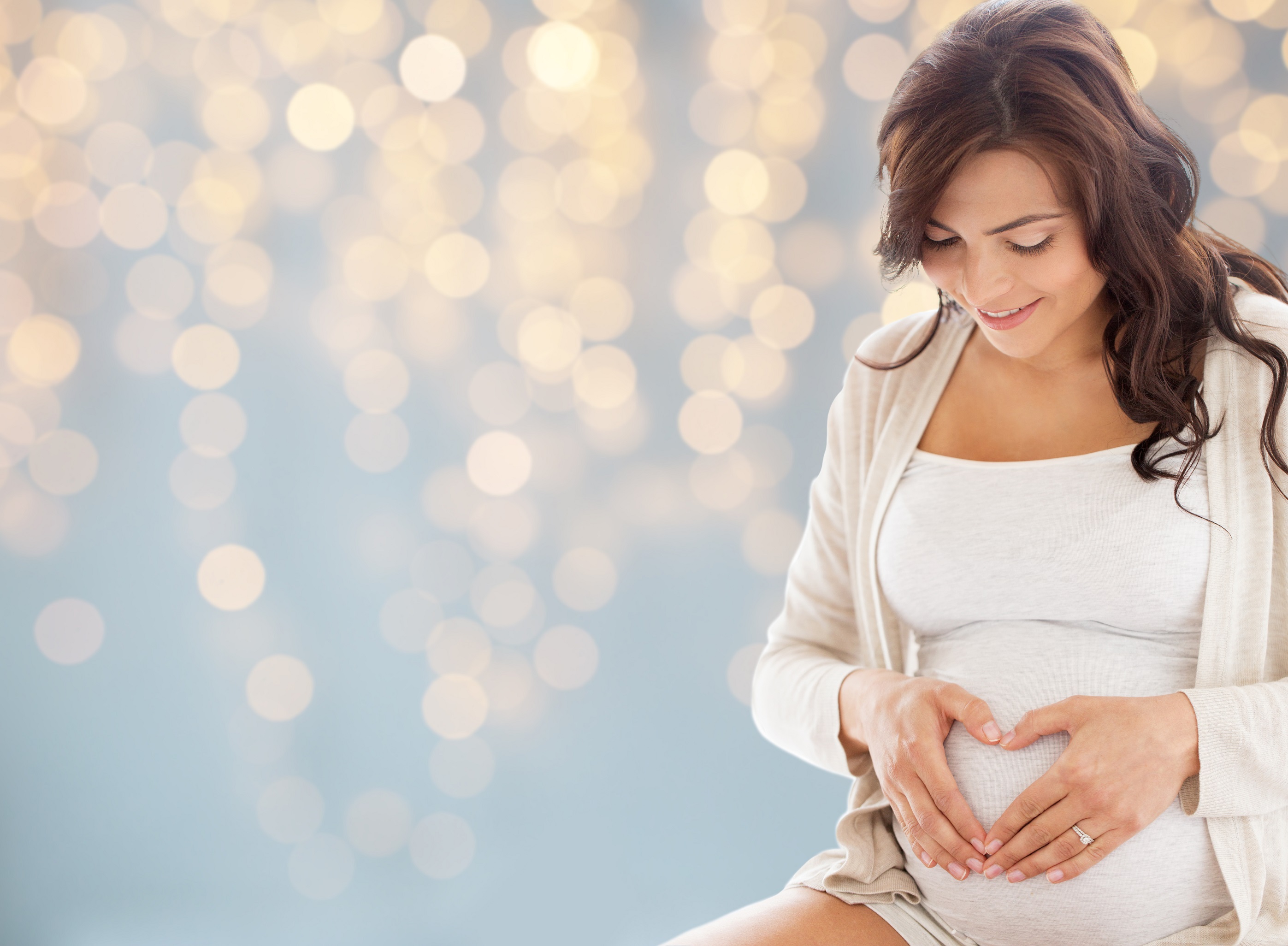 Your child's brain development can be positively influenced by stimulation and nutrition. Provide the right nutrition to your unborn for an improved brain growth.  A mother is the best person to Feed her IQ and goodness to the baby through stimulants, breastfeeding and infant brain exercises – because all you want for your baby is the best!