Children are better story tellers than adults, aren't they? Colgate's new pack has everything to create the Colgate magical stories – run their imagination. The little fiction mentioned below is a snippet of magical stories that a child can come up with.
Reyansh was back from his school. He was more excited than usual. Nani, had promised to finish the story she started last night. He's always fascinated how she knows so many stories – kings, demons, ghosts, princess stories there's never a shortage of anything.
"What happened to the little girl, nani?" He asked.
By the time nani finished the story he was fast asleep with a head full of imagination.
One day, he discovered the new Colgate pack which said it had sea creatures inside. He soon took out his craft scissors and got onto work. He had got a mermaid, shark, crab, a treasure map and a sea castle. He soon ran to his grand mom to show the pictures.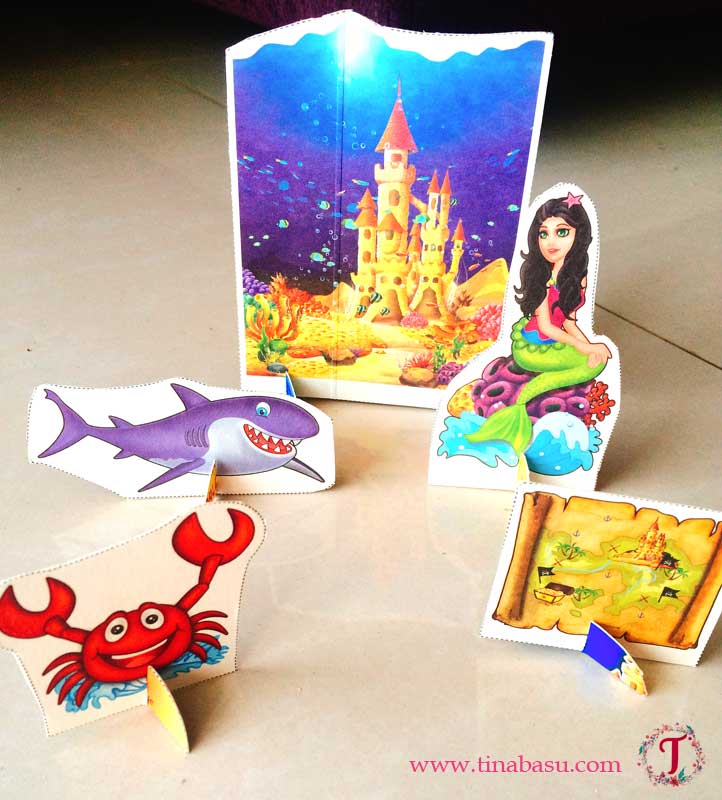 "Nani, look here, see what I found here!"
"What is it Rey?"
"A treasure map! The bad king has made the mermaid a prisoner and has hid her somewhere in the castle along with the treasure. Do you think I can save her?"
"Why not Rey, but how will you go there?"
"Look, I found the crab, he can show me the direction. I am going to ask the shark to give me a ride. I am going to follow the map and with the help of the crab I am going to save the mermaid and get my hands on the treasure.
The fish king is a bad king, the fishes in the ocean are not happy with him. I'll give the treasure to them instead.
Will they all like that, nani?"
"Of course they'll like it, you are a brave hero Rey".
Within a few days Reyansh had collected all the magical sea creatures he could find in the other Colgate packs. There were pirate ships, dolphins, swordfishes. He was very excited to collect them all. He placed them on his study table.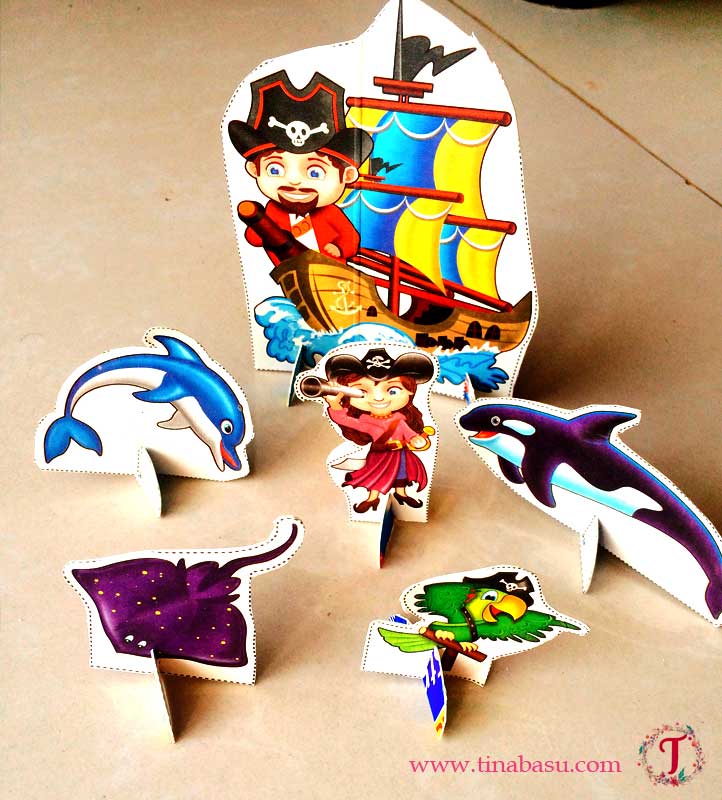 "Nani, do you who I met today?"
"Who, beta?"
"Captain Blackbeard had come to me for help along with his parrot. His parrot speaks and told me 'Hello Rey'! The lion fish had attacked their ship and had stung Saddie. You know what I did, nani?"
"What did you do, my brave boy?"
"I gave Saddie some water and medicine and took out my scissors and chopped the lion fish's fin rays. Now he cannot sting any one!"
"So is Saddie better now, Rey"
"Yes, she is fine and the Captain is happy."
"Did you meet the Octopus also?"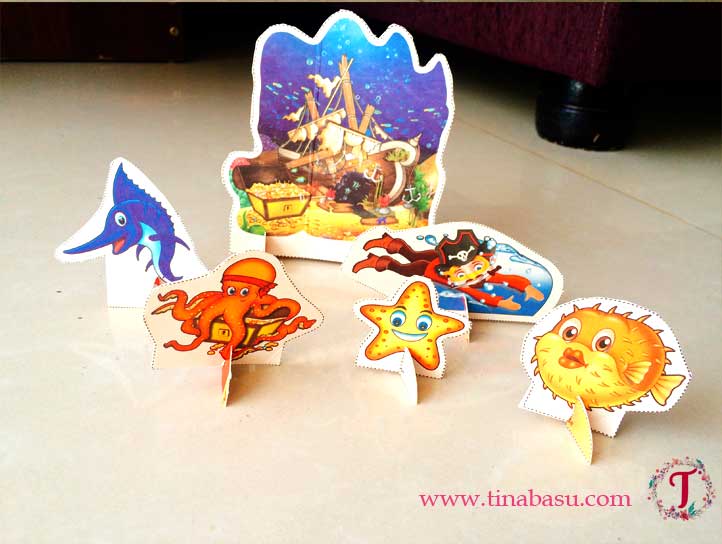 "Yes, you know it was coming to grab me and said will take my nani, away. But I didn't get scared. I sprayed toothpaste on its eyes. You know what happened then, he was so scared that he was trying to run on his tentacles but couldn't see where he was going. He bumped into the dolphin and the pufferfish and they started laughing at him". Reyansh and his grand ma laughed away with his little stories.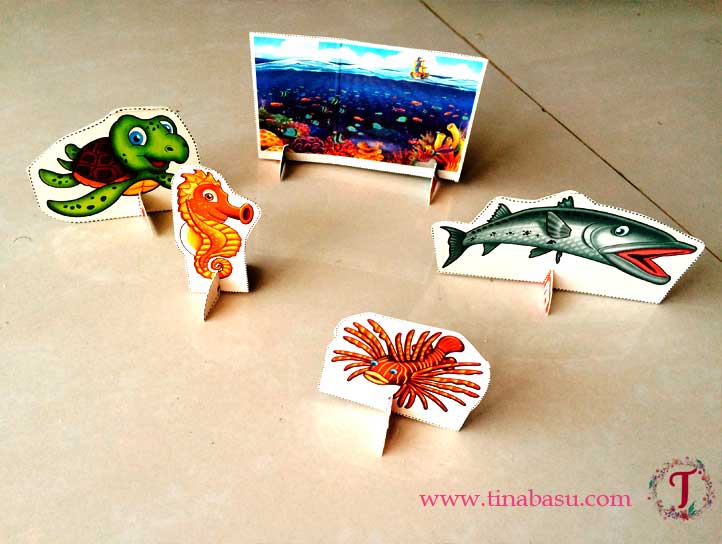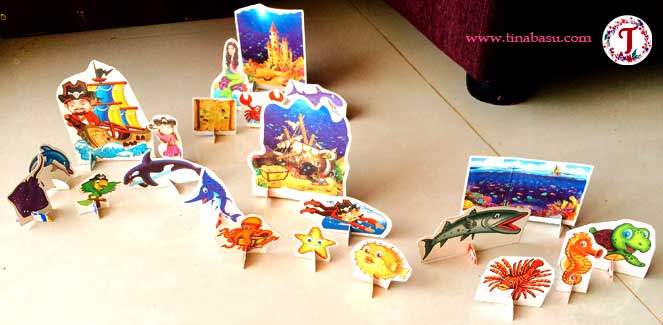 ***
Children are better story tellers than adults, aren't they? Their heads are full of imagination. They can create so many stories out of thin air. I hope my son, who turned 1 two days back, grows up to be an imaginative uninhibited human in life.
This is a sponsored post