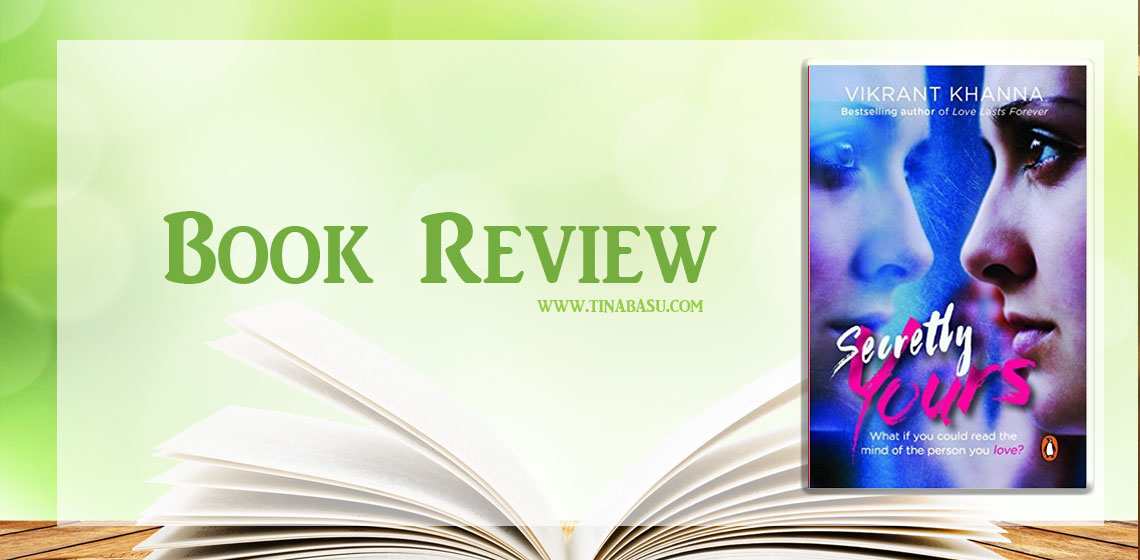 Vikrant Khanna's Secretly Yours promises mystery, secrets, thrill and romance. I was looking forward to it since the blurb of the book was pretty promising. Here's the complete book review.
Book Blurb
Orphaned at birth, seventeen year old Sahil has always blamed himself for his parent's death. He has little interest in life until he meets the enigmatic Anya in a chance encounter during the Shimla fest. He soon falls head over heels in love with her, but Anya doesn't reciprocate his feelings.

An accident leaves Sahil in a coma, and when he wakes up, he makes a startling discovery – he can read minds! Now he can find out what goes on in Anya's head and maybe, just maybe, make her fall in love with him. But is Anya all that she seems? Or is she hiding something?

Deliciously plotted, full of morbid secrets and startling revelations, Secretly Yours will make you question what you see and who you trust.
Plot
Sahil is a regular teenager with troubled childhood. He is accused by his grandmother for his dad's death – when he commits suicide after his wife dies while giving birth to Sahil. He takes to self- harm, smoking, alcohol, flirting with random girls to keep him occupied and momentary relief. He has trouble in socializing with family and focuses on music, reading and is in love with the new girl, Anya, in his music academy. However, Anya rejects his proposal leading Sahil to writing and he manages to get halfway through his barely written book.
There are bizarre events happening around him. He encounters a freak accident, slips into coma and wakes up with a new found talent – he starts mind reading. (Remember Twilight?)
My Thoughts
Narrative: I found the narrative pretty disjointed and slow. When you have 'From the Best Selling Author' on the cover of the book, you naturally start to expect a good read. There are murders happening but you never get to know the story. The blurb is misleading and so are the chapter names. It seems two different people have written the story and the chapter names!
Sometimes the author gets into minute details, unnecessarily – it only made the read long. The end is pretty predictable. The story goes haywire midway and you have no idea what are you actually reading – mind reading or murders or something else.
The novel talks about social issues of rape, suicide, Indian Judicial system which is good but somehow the read didn't excite me much.
Character Development: The characters are very loosely developed. Where you can sympathize with the troubled teenager initially you can never understand the characters of the grandmother or Sahil's friends. The girl keeps disappearing, there's a serial killer on loose – in short you never know which way the story is going!
Editing: You don't expect a poorly edited book from Penguin Books Ltd. But sadly it is in this case.
About the Author – Vikrant Khanna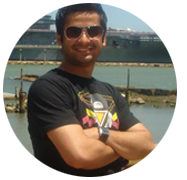 Vikrant Khanna is a captain in the merchant navy. His first book When Life Tricked Me (2011) is a National Bestseller and was liked by the young readers. You can read about him at his site .
My Rating
1.5 out of 5. It was a disappointing read – didn't give me any thrill, I didn't find it romantic. And where was the mind reading anyway?
Book Details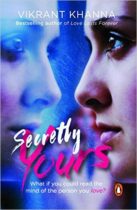 Paperback: 280 pages
Publisher: Penguin Books Limited (16 June 2016)
Language: English
ISBN-10: 0143425919
ISBN-13: 978-0143425915
This review is a part of the biggest Book Review Program for Indian Bloggers. Participate now to get free books!