"The more you praise and celebrate life, the more there is in life to celebrate" – Oprah Winfrey.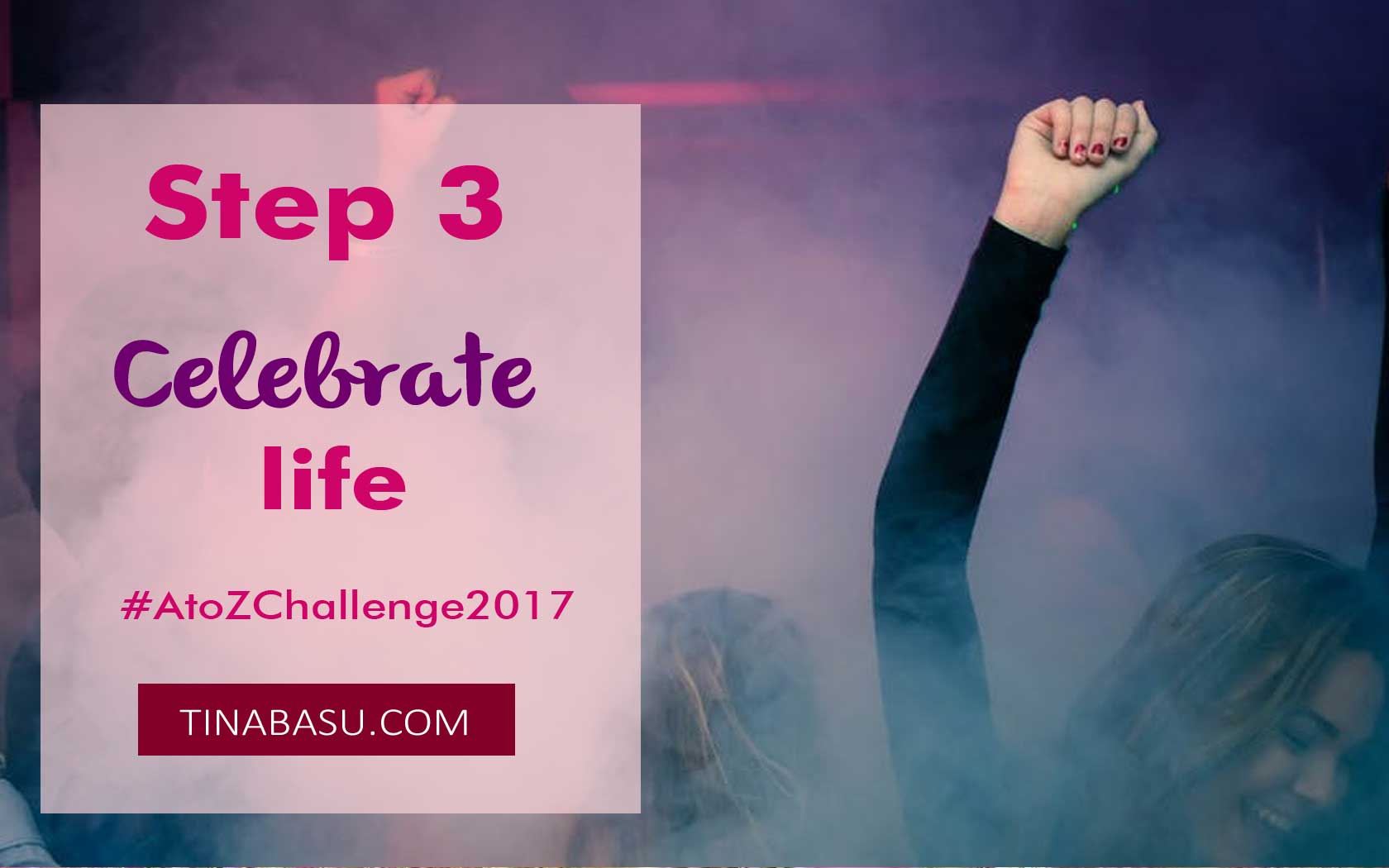 Your life, is finally your life – not your parents, not your spouses, not your kids' but YOUR life. You have to take the reins of your life in your hand and decide how you want to live your life – make it meaningful, significant or live like a machine. Simply Celebrate Life.
Create moments in your life, celebrate those moments. Write about your moments so that they last long and you can go through them and have a broad smile on your face when you are older.
It doesn't matter in which stage of life you are – you can be in your twenties, in your thirties or in mid-life – living a wholesome life is a matter of your decision – you can decide to love it and make it fruitful or decide to detest it or just survive it.
At some point during my post grads I thought – if I survive these two years I'll have a better job and my life will be set. During my working years I thought if I survive a few years I'll have a better position, better pay etc etc. But I also did one thing – I didn't let my hobbies/ talents die out in the run of surviving life. I managed to keep writing – on the blog, in the journal. I gave importance to the new found interests of baking. I still doodle at times. Did I celebrate life? I at least kept myself alive and not become a machine.
"The best way to prepare for life is to begin to live." – Elbert Hubbard
Today having quit my career I am bringing back those hobbies into work. I write and design professionally now and the best part is I am working for myself! Life itself is a celebration. The kind of person I am I am never content with one thing. I always feel the best is yet to come. Till I have that light in my heart I know I can do greater stuffs – in my own way. Am I celebrating life now – of course.
You know the key to peace within yourself now – Celebrate Life.