Getting married this wedding season? Here's a list of 5 must have Bridal Jewelry to make you look like the dream bride. No wedding can be complete without these essential Bridal Jewelry pieces.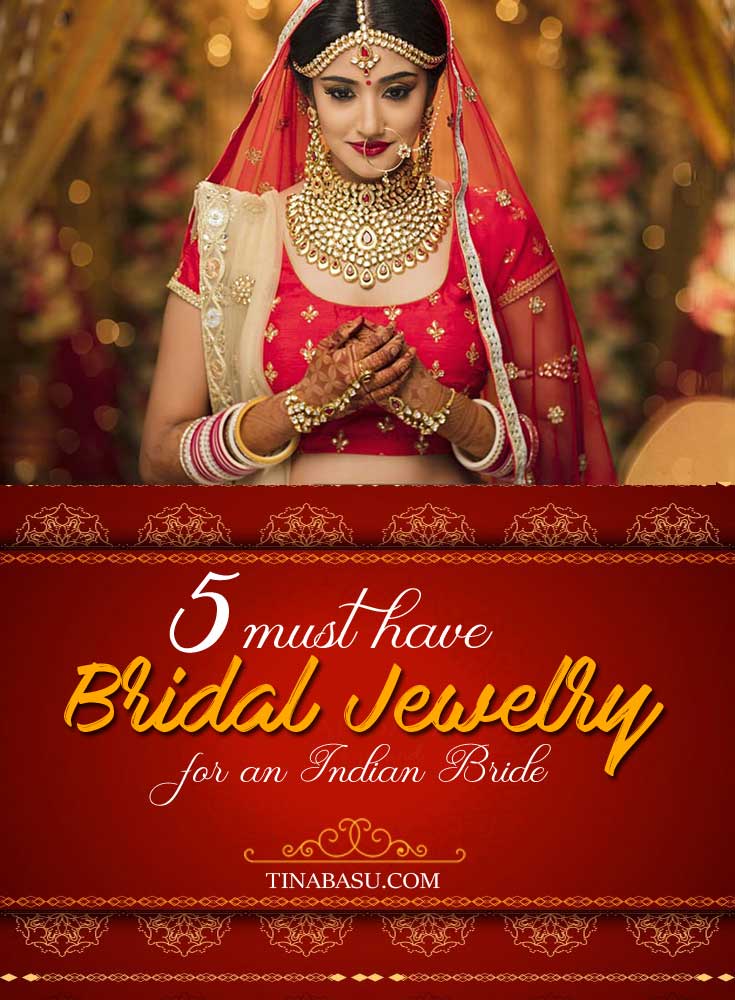 Indian bridal jewelry grabs everyone's attention at an Indian wedding. They not only speak of the visual appeal and add that perfect glow to the bride, but the jewelry is considered to be assets of the bride. A bride of any culture remains incomplete without her bridal jewelry – such is the significance of jewelries in a woman's perfect bridal look. Here's a list of 5 must have Bridal Jewelry which will take your beauty to another level.
5 must have Bridal Jewelry
Bangles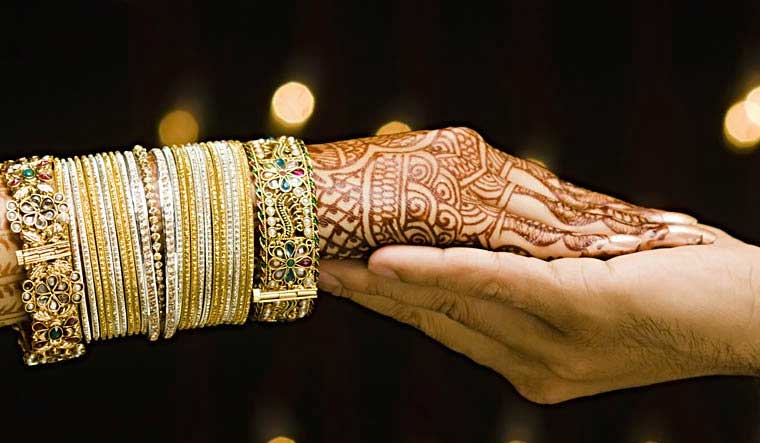 Bangles or choodis are essential bridal jewelry to adorn the hands of a new Indian bride. On the auspicious day of the wedding, a bride wears gold bangles and in some cultures she is gifted colorful glass bangles during the wedding ceremony. A variety of gold and diamond encrusted bangles are available to beautify the hands of a bride. Always buy a pair of bangles that is comfortable for regular use along with the other sets of bangles.
Maangtika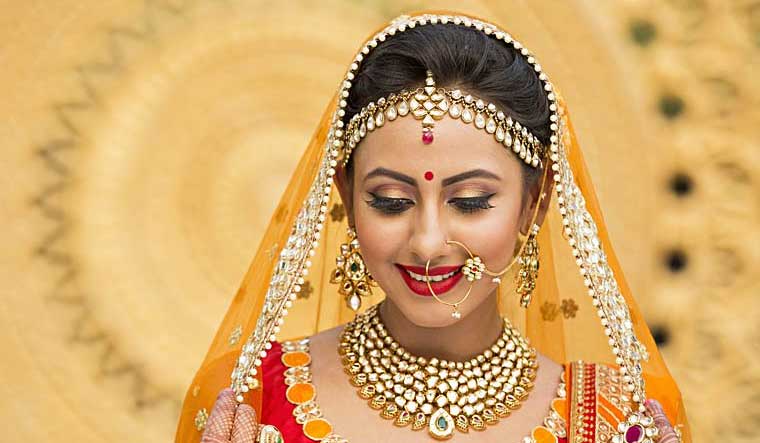 A maangtika is used for filling up the center parting of a bride's hair which will be filled with vermillion during the marriage ceremony. Maangtikas are worn by brides across different Indian cultures. While selecting a maangtika, the bride should choose it according to the size of her forehead. Choose a heavier maangtika if you have a broad forehead.
Necklace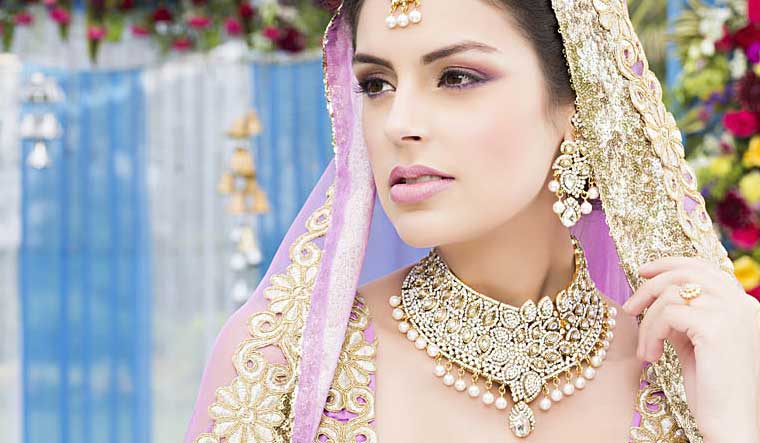 The necklace is an essential bridal jewelry because it grabs the most attention. In Bengali and Malayalam weddings brides are known to wear several necklaces in multiple layers. The necklace enhances the overall aura of the bride and adds glamour to her personality. You can choose traditional gold necklace designs or the ones encrusted with diamond, kundan and precious stones. Half and half designs in gold necklaces are also an in thing now.
Earring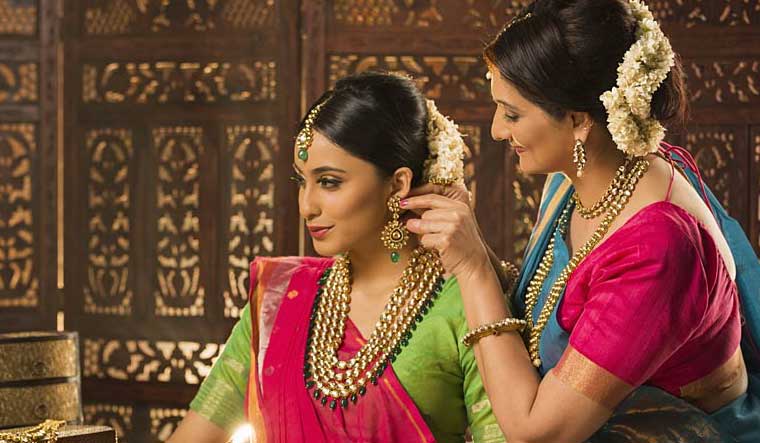 Earrings complement the necklace in your bridal look and are best when bought in a set with the necklace. While exquisite looking earrings give immense visual appeal, choose a bridal earring based on the comfort level since you have to wear it throughout the wedding ceremony.
Diamond Mangalsutra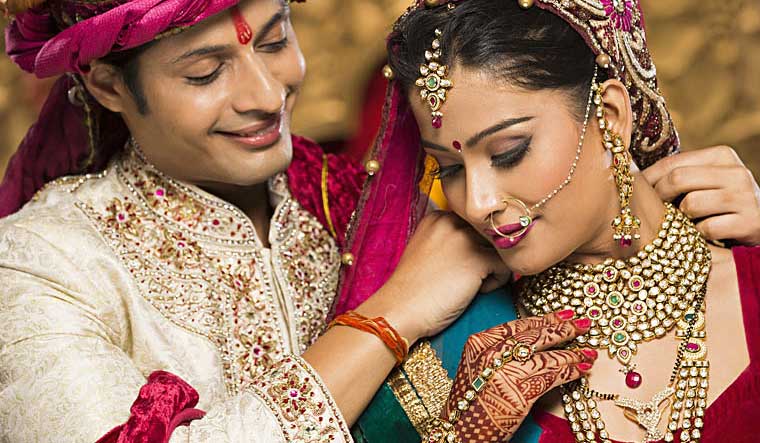 The mangalsutra or the sacred thread carries immense importance in a Hindu wedding. It is a symbol of marriage and forms an essential part of the bridal jewelry. This is also a piece of jewelry that the bride would wear every day for the rest of her married life. CaratLane Diamond Mangalsutra is in fashion currently where you can choose several beautiful and trendy designs for your everyday wear. The mangalsutra is, in fact, more than a piece of jewelry. It is worn as a symbol of marital dignity. It is a promise from a husband to his wife of their togetherness. So why not make that promise a beautiful one.
You might Like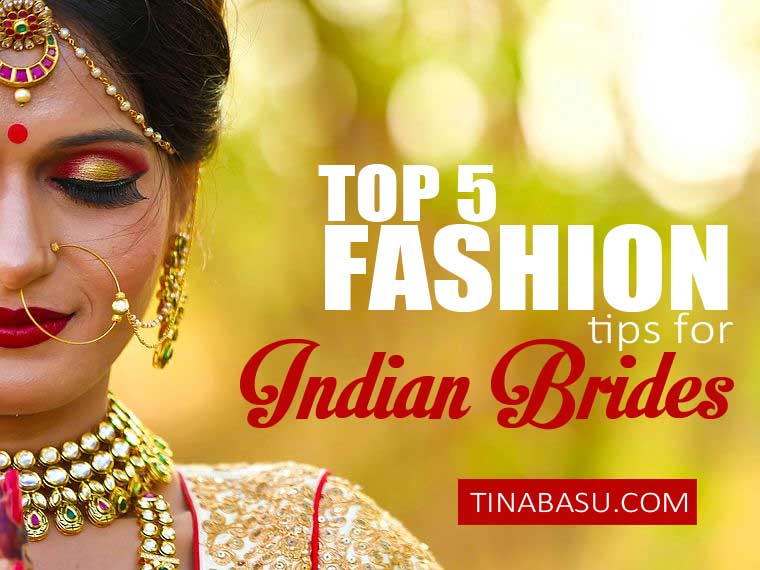 Top 5 Fashion Tips For Indian Brides