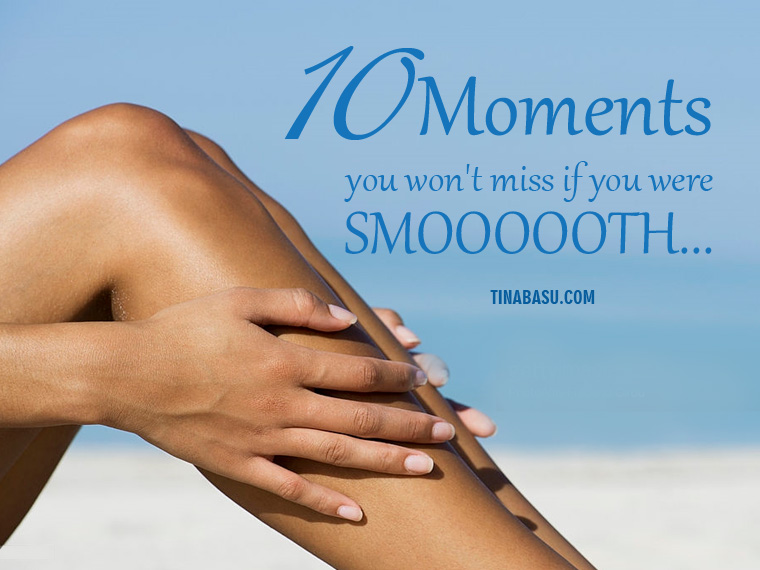 Don't you think it's the worst when you want to do something yet you are compelled to cancel all that? A last-minute opportunity to have fun, an invite from friends, a fun party, a smoothie with your crush…but you have to miss out because you're, how do I put it, not at your smoothest! Yes, I am talking about the girly problem – hell no nothing to do with menstruation – those in-between days are worst when you have stubbles all over.  Not enough for the salon appointment yet not a smooth skin.
Stubble means you can't wear your favorite outfit, and you just feel you have to say no to that exciting invitation. But what if we could get smooth skin without much trouble and without spending lot of time? It definitely would be a much better place. You don't have to miss out on anything because of the uglies.
Here let's celebrate 10 Moments you won't have to miss out if your skin is smoooooth; because with Braun epilators, you can be silky smooth at a moment's notice!

1.POOL PARTIES
New bikini? Check. a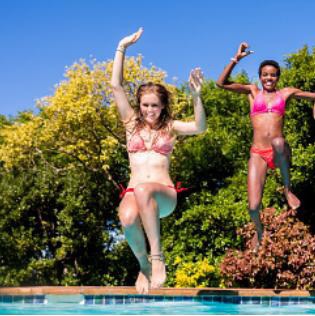 Shades? Check.
But do you have smooth skin? Are you having little stubbles around?
With epilation you can get smooth skin in a moments time.
Now we're ready to dive right in!
2. WEARING THAT NEW DRESS NOW!
It's the one you've had your eye on for ages. The one that will catch your crush's eye, and make you feel FAB-U-LOUS! But what an epic fail if stubble stops you in your tracks. And that keeps happening when you want to wear a sleeveless dress. You can't possibly wear it until you are super smooth. No need to worry, Braun epilators can remove hairs as small as a grain of sand. Get that new dress on, and cause a sensation!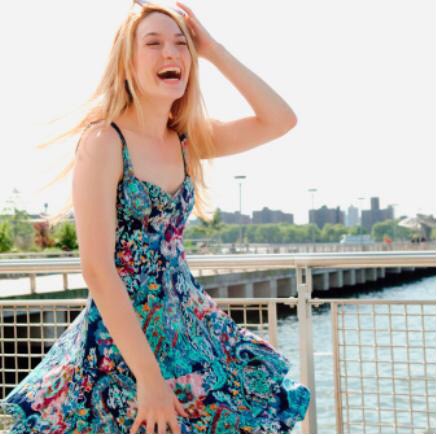 3. DANCING WITH YOUR ARMS IN THE AIR
You are at the most happening party and your favorite tune is being played. You want to throw your arms in the air and dance with abandon. But are you worried about your underarm skin? Smooth skin helps you take a smooth path to the smooth moves…when you have epilated skin you going to be smooth as butter.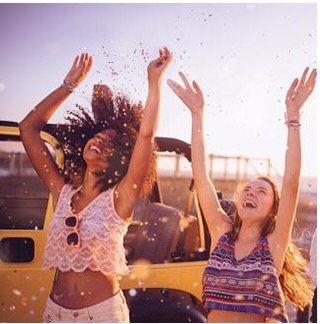 4. PARK VISITS
Wearing your shorts to the park on an unexpected hot day at the end of the summer is one of life's little wins. Not only are the shorts most comfy little things in the wardrobe they are super hot too. But only if your skin is silky smooth you can be thigh-high hot!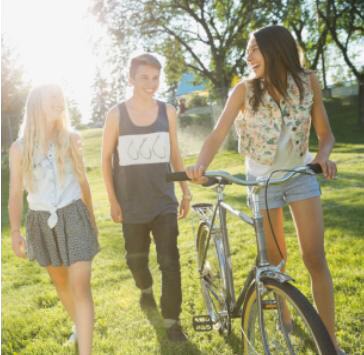 5. ROLLERCOASTER PICTURES
What's more exhilarating than flinging your arms in the air and shouting 'whhheeeeeee' from the top of the largest rollercoaster. Make sure you're picture-perfect with super smooth pits.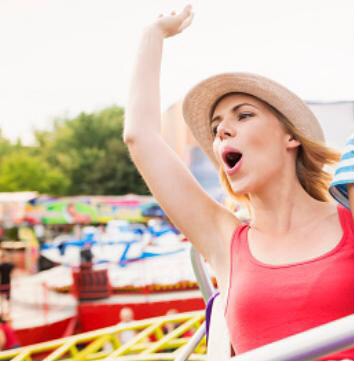 6. LEG DAY AT THE GYM
It's the perfect opportunity to show off your legs to your Gym crush, but not if it's an in-between day! Play it smooth. Braun epilators catch hairs 4x shorter than waxing, so you'll never get caught out! Show that shining skin in glory, without a single worry.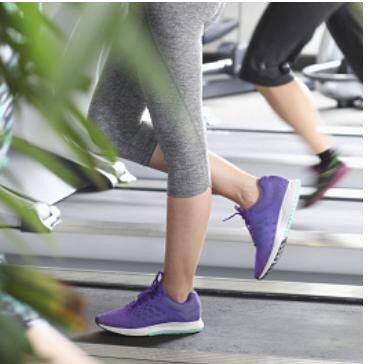 7. ROCKING YOUR LEAVE FAVE SHORT-SLEEVED TEE.
It's the old favorite. The trusty tee that instantly makes you feel super confident. But only if your silky smooth skin plays a supporting role, then it's a smooth path to a small boost!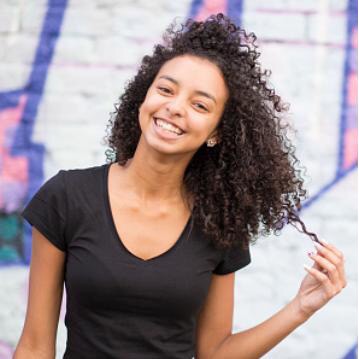 8. "LEGFIES!"
Sun? Having fun? Smooth legs? Legfie taken!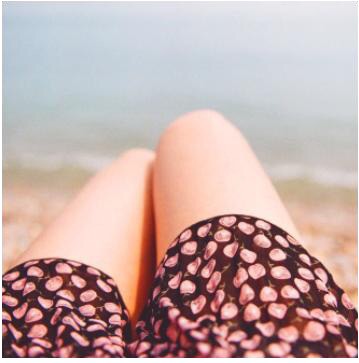 9. LAST MINUTE INVITE TO THE BEACH
It's the moment you've been waiting for. Your crush has FINALLY asked you to the beach. But, hold on, how can you rock your cut-offs with stubble?! You need smooth skin for the win!

10. LAST MINUTE TICKET TO A GIG.
Your favorite band's in town, and you've managed to get your hands on tickets. YES! Now how to look LEG-endary? Wearing your favorite mini of course! And rocking the look with super smooth legs.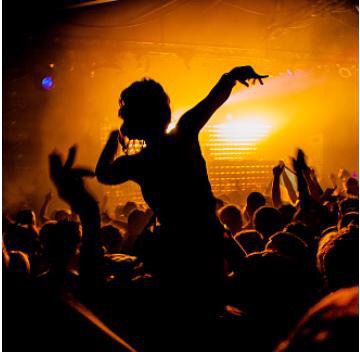 For more information on the Braun Beauty portfolio, please visit: http://amzn.to/2hhVJIJ
About Braun
Braun, a subsidiary of Procter & Gamble founded in Germany in 1921, develops and manufactures a wide variety of small domestic appliances that marry technical innovation, reliable quality and distinctive design. These range from electric shavers and beauty products to hair care appliances. Braun products enjoy worldwide distribution.