Every girl has a special dream about her wedding. It is your special day. It is that one day when you want to feel like the most important person on earth, it is one day when you want to feel like that princess from the fairy tale you liked in your childhood. What has been your dream about your wedding – a grand reception, an exotic honeymoon or a destination wedding? Whatever your wish is it is important you get a chance to fulfill that dream about your wedding. It is one of those once in a lifetime experience which you do not want to miss out.
Destination wedding is the latest trend among young couples. It doesn't matter if you are the travel lover or not, a destination wedding is more relaxing, gives you moments to enjoy. They say marriages are made in heaven but you have every right to celebrate and enjoy it here! Here are 10 Tips to Plan your dream destination wedding.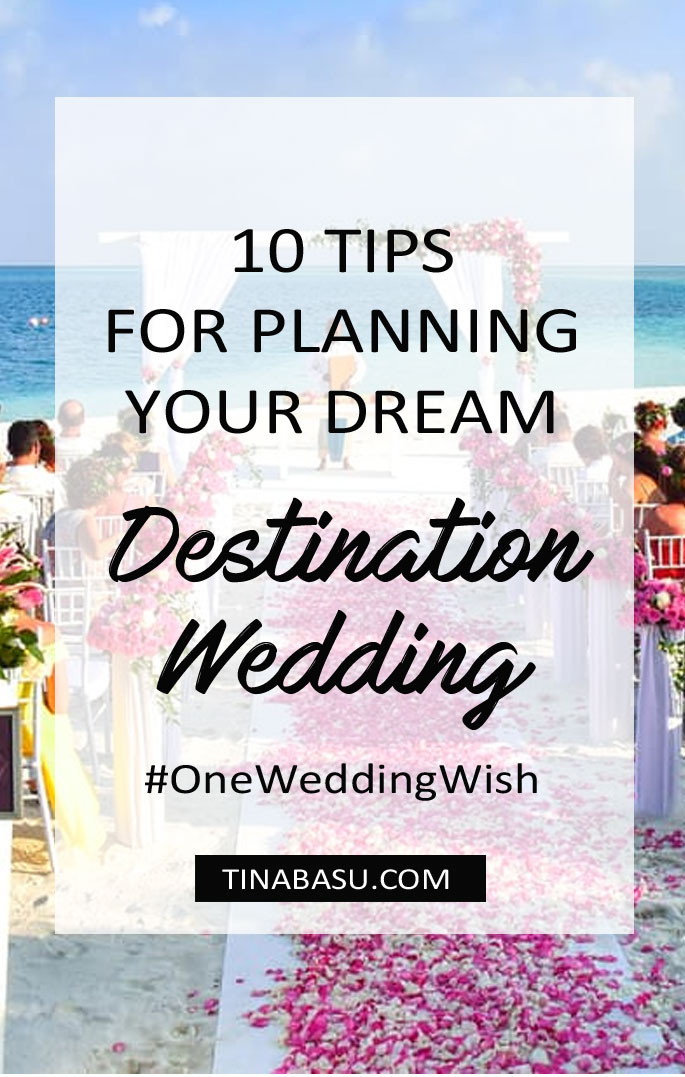 #1 Choose a meaningful location of your destination wedding
Which is that one place that means a lot to you? Which kind of destination wedding would you like -a beach wedding, a princess like a wedding in a palace, a tropical wedding in Goa or Bali or a romantic gateway in Tuscany, Italy or an iconic luxurious wedding at La Maison des Centraliens, in Paris? Whichever be your favorite destination choose it well – one that you will cherish forever in your life. If you want to ditch the Wedding Planner and go DIY, choose a hotel/resort that can offer you a package and meet all the requirements of your wedding. Most resorts will be able to offer you or connect you to the local third parties for decorations, music, transport etc.
#2 Visit in advance and do your own recce
Visit the location, resort in advance before booking the venue. After all its your money and you should be on top of all the details of your wedding. This will give you a clearer picture of the wedding venue, guest capacity. Arrive at least 2-3 days before the wedding to do the final checks and get a hair and makeup trial.
#3 Embrace Local Flavor to Save Big
You can use local flavor in decorations and save big on your budget. Use local tropical flowers at a beach wedding decoration or olive branches if you chose to get married in the romantic weathers of Italy. Gift local specialties and souvenirs to guests have some local delicacy in your menu.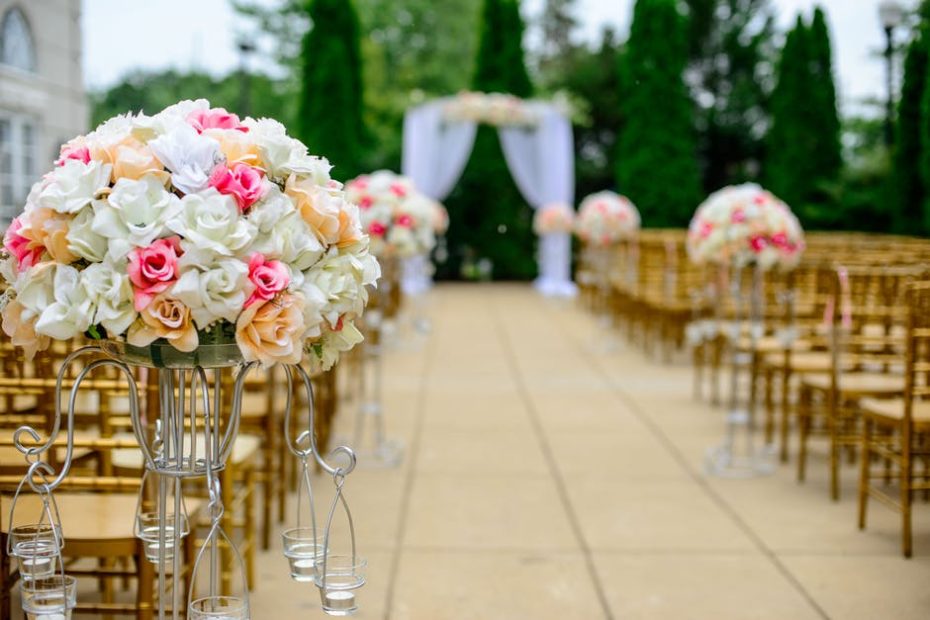 #4 Consider the weather
Choose summer, spring or winter for your wedding. Check in advance what the local weather will be like. You don't want torrential rains of the tropics to ruin your outdoor wedding.
#5 Consider your guest
Indian weddings are a perfect picture of relations, guests. While you can invite the world at a wedding in your hometown, take a detailed look at the guest list while planning your destination wedding. Try putting your guests at one single affordable and reasonable hotel, if not at the same place you are put up. If cost is an issue, find affordable place 10 mins away from the venue and arrange transport for movement. Don't send your save the dates till you can guarantee the availability of the rooms for all your guests.
#6 Choose a Wedding Dress according to your destination
If you are having a wedding at a tropical destination try considering breathable fabric for your wedding. Indian weddings tend to have many rituals and you are expected to change dresses frequently. The wedding ritual itself takes a considerable amount of time. Wearing heavily woven fabric, heavy jewelry day long in a tropical climate can be difficult. Look for light breathable fabric with embellishments to up the glamour quotient.
#7 Don't check-in your Bridal Trousseau
Always carry your bridal trousseau with yourself inside the cabin while you are flying for your destination wedding. You don't want to be in a situation where your wedding dress has not arrived at your destination. You wouldn't want to stress yourself out at any cost.
#8 Get a good Wedding Photographer
Instead of getting a local wedding photographer, fly your appointed photographer to your wedding. A wedding is that once in a lifetime moment which you will relive through the photos for years. You need a photographer you can trust. Get a glamorous pre-wedding and post-wedding photo shoot done at iconic places at your destination.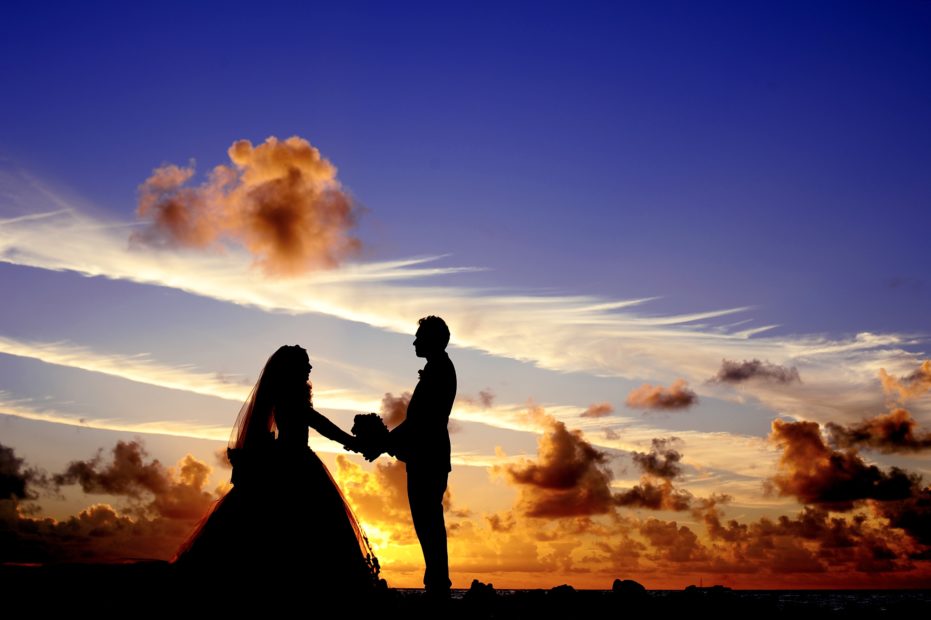 #9 Plan your honeymoon
No wedding is complete without your dream honeymoon. If you are flying out for a honeymoon at some other destination plan it from this location itself to save on cost.
#10 Manage Finances & Funds
Weddings don't come cheap – no matter where you are deciding to have it. But it's a lifetime affair. Plan and manage your finances for your destination wedding like a pro. For Indian parents, wedding is one of the biggest duties and they save through their life to make their daughters weddings a lavish affair. But weddings are not just the responsibility of your parents. Youngsters contribute for their own wedding as well. Your wedding is your dream and everyone should get a chance to live that dream. Now you have finance companies offering Wedding Loans to turn your wedding dream into reality.
Tata Capital offers a Wedding Loan at an attractive interest rate of 11.49% onwards with quick disbursal. Visit Tata Capital Wedding Loan Website to apply and fill in relevant details, along with the wedding wish. After a careful analysis of your profile, Tata Capital will process your loan.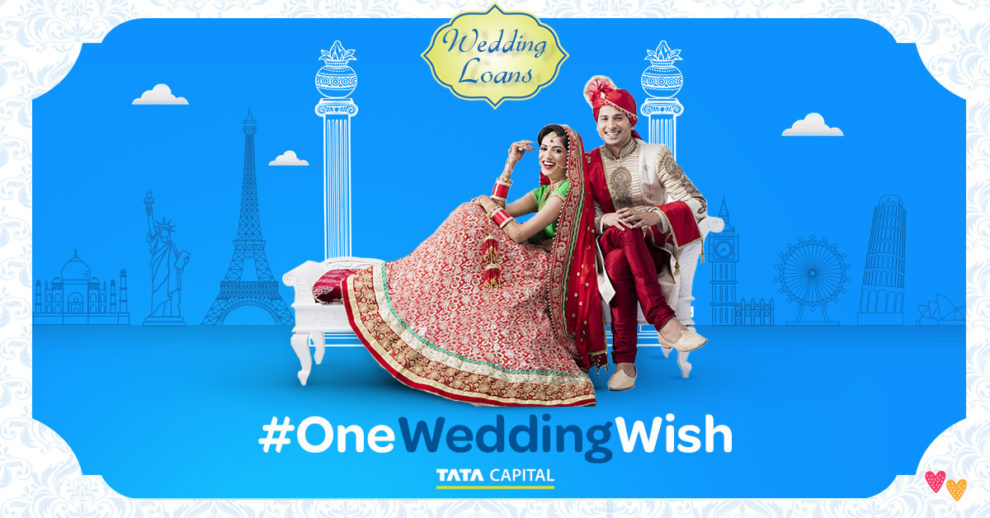 So girl, say your "I Do" in style without getting too worried about the finances. Don't let your dream of exchanging your vows on a beach or an exquisite destination wedding photoshoot remain in dreams. Plan well and turn it into a reality.