A new mom needs as much attention as a new baby. While planning gifts for new moms keep in mind the utility of the gift. Here are 10 Best gift ideas for new moms.
Between diaper changes, feeding, burping and sleepless nights the life of a new mom goes from a waiting-to-embrace motherhood to being a walking talking zombie! Yes, motherhood especially the first month is tough for a new mom – to get accustomed to the new routine, to repeated sleepless nights – a new mom needs attention as much as the new baby. A new baby in family warrants multiple visits from relatives and friends and along with them comes endless gifts. While planning to buy gifts for new moms or new babies look for the utility and practicality of the gift. Don't just pick up a gift for the sake of gifting.
Here are 10 Best Gifts for New Moms that will help you in deciding better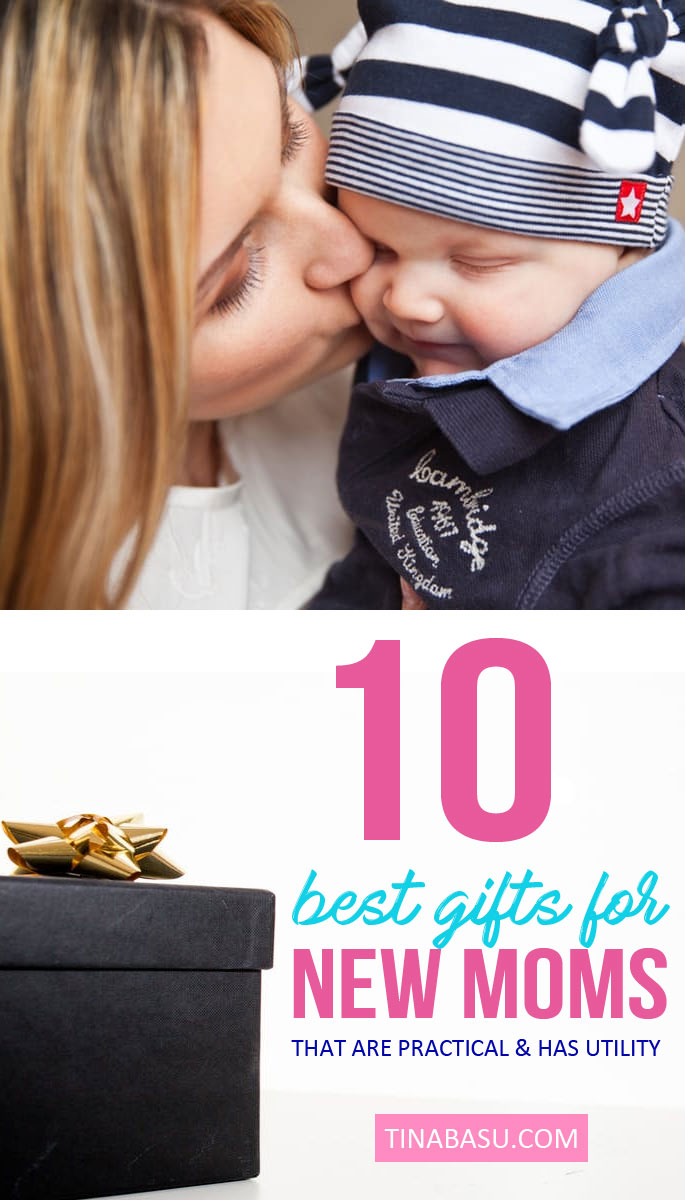 Towel Set
With a new baby in home there's an urgent need for baby towels, these towels are a savior when a baby is throwing up, splitting milk, during bath time, during nappy change – practically at any given time. There can never be a situation when you have adequate towels. Baby towel sets are one of the best gifts for new moms that she can use even as the baby grows.
Stylish Diaper Bag
Once you become a mom you don't have a choice but to trade your totes and sling bags with these giant diaper bags to pack the entire baby paraphernalia even if you were to visit the grocery store! Most of the diaper bags are boring. But things are changing now. Gift a new mom a stylish diaper bag, big enough to carry diapers, bottles, baby's change of clothes but stylish enough to pair up with her outfit. You can also gift a diaper backpack which is extremely convenient. A cross body multifunctional tote is way more practical and stylish than a regular colossal diaper bag.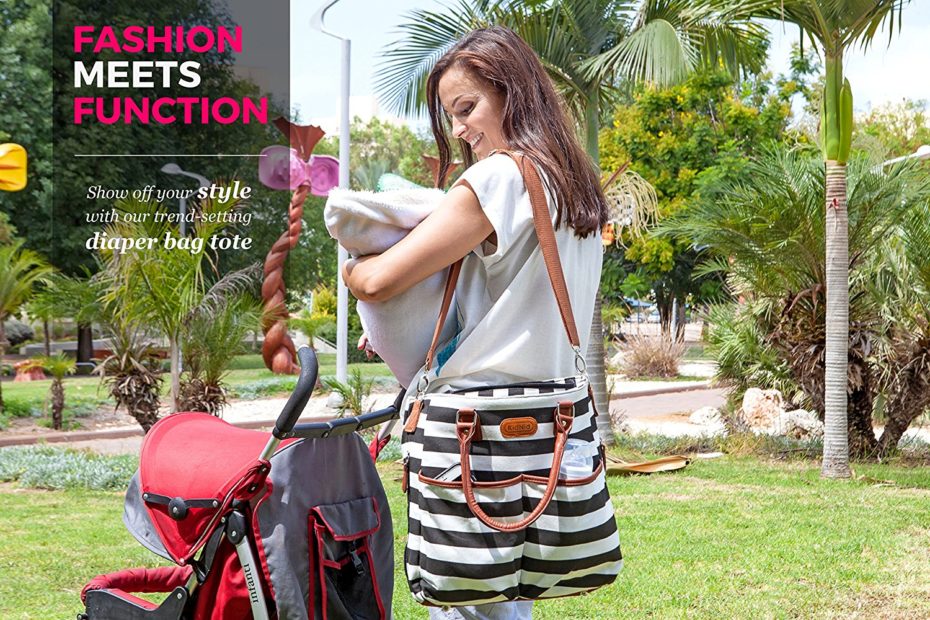 Baby Milestone Book
The first few months of a new mom is all about checking (and worrying) if her baby is achieving the milestones on time. Gift a baby milestone book which she can update with dates, notes and photos – when the baby first smiled, or first turned or simply slept through the night.
Online shopping Gift Card
It is natural you want to get cute little infant dresses for the new baby, but gifting clothes for newborns can be little difficult. However, for a new mom it is equally daunting to go shopping for the baby. Gift an online shopping gift card or gift voucher and help her shop for her baby. Get an Amazon or First Cry or Hopscotch gift card that she can use to get clothes and other baby related stuff.
Nursing Pillow
Breastfeeding a baby is a mammoth task, it is tiresome for a new mom to sit for hours and feed the infant and then put the baby on shoulder to make him burp. This worsens if the baby decides not to co-operate. The nursing pillows or U shaped pillows helps to support the baby's weight properly and makes nursing easier.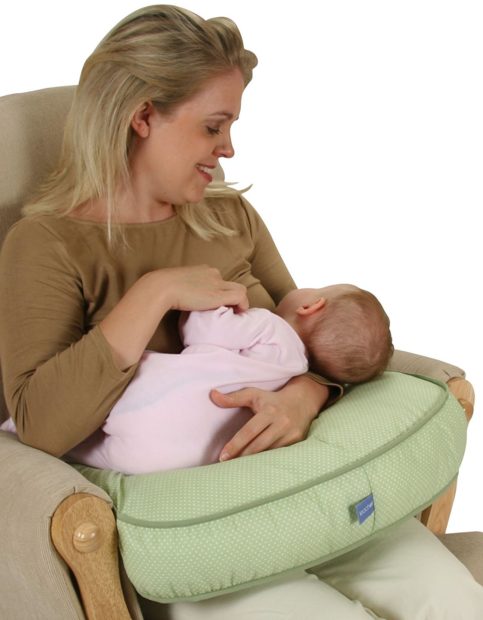 Nursing Clothes
Comfortable nursing clothes are great gifts for new moms. Breathable nursing clothes with front zippers or covers are very helpful for the mom.
Baby Feeding Bottle Set
If you are aware that the mom is formula friendly or is mix feeding the baby i.e. breastfeeding and topping up with formula then you can gift a feeding bottle set. For maintaining good hygiene one needs to change bottles and teats quite frequently, every month precisely. If you are getting a feeding bottle set look for BPA free bottles with anti-colic silicone teats. You could also look for glass bottles with silicone teats.
Newborn Baby Toys
Toys help newborn kids in developing their motor skills. Babies love watching the ceiling fan rotating. Gifting musical hanging toys that can be fixed on the crib or on the pram is a good idea. Baby gym with a mattress and hanging toys are ideal gifts for new moms and new babies.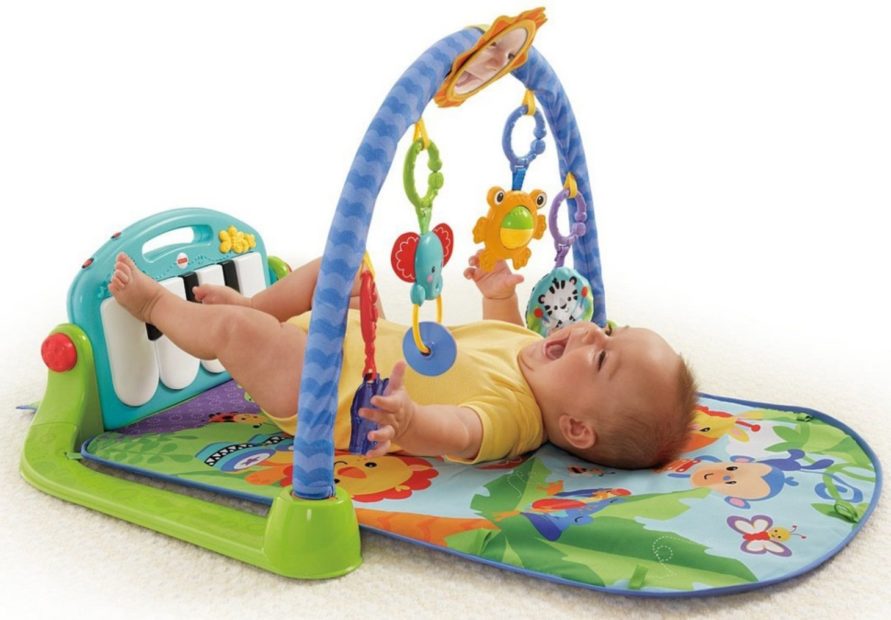 A Spa Day
New moms are stressed out – post-delivery healing, new baby's routine, no rest and sleepless nights reduce new moms to nothing less than a zombie. Going out to a spa or having a me-time is like a farfetched dream. Book a home spa day for the new mom where a masseuse or salon professional can come to her home and pamper her with a back massage or a pedicure.
You Might Like : Gift mom a Rejuvinating Spa Session at Home
Toiletry hamper for new mom
People tend to pick up the biggest toiletry hamper for babies once a baby is born but gifting toiletries to babies without reading the label carefully can be harmful. Newborn babies are allergic to scented lotions or soaps, and many brands have parabens in their products so its best you let the mom make the choice of the brand and products she wants to use for her baby. Instead, things like stretch mark lotions and body massage oils for the mom are great gifts for the new mom.
While everyone is celebrating the new baby, spare some time for the new mom as well. Motherhood is cherishing but it is a colossal task too. While the gifts for new moms will make them happy they'll perhaps be happiest if you don't judge them for their choices and help a new mom by spending some time with her and sharing some of her load.
Image Source – Amazon.in. Post contains affiliate links (the girl needs to pay bills)
Linking this post with Monday Mommy Moments by Deepa & Amrita, Microblog Mondays by Mel, #Mg by Mackenzie & #MondayMusings by Everyday Gyan