These summer skin care tips for kids will help you keep your kid's skin safe in the hot months of summer. While the Sun is necessary for Vitamin D it can damage skin in the summers. Be summer ready with these handy tips.
Summer is here already, shining bright. The schools are closing down for summer vacations, kids are gearing up for a holiday, some are excited about summer camps and moms are thinking how to keep the kids engaged this summer. While you plan your family vacations, keep in mind these summer skin care tips for kids to prevent unwarranted disasters.
Top Summer Skin Care Tips for kids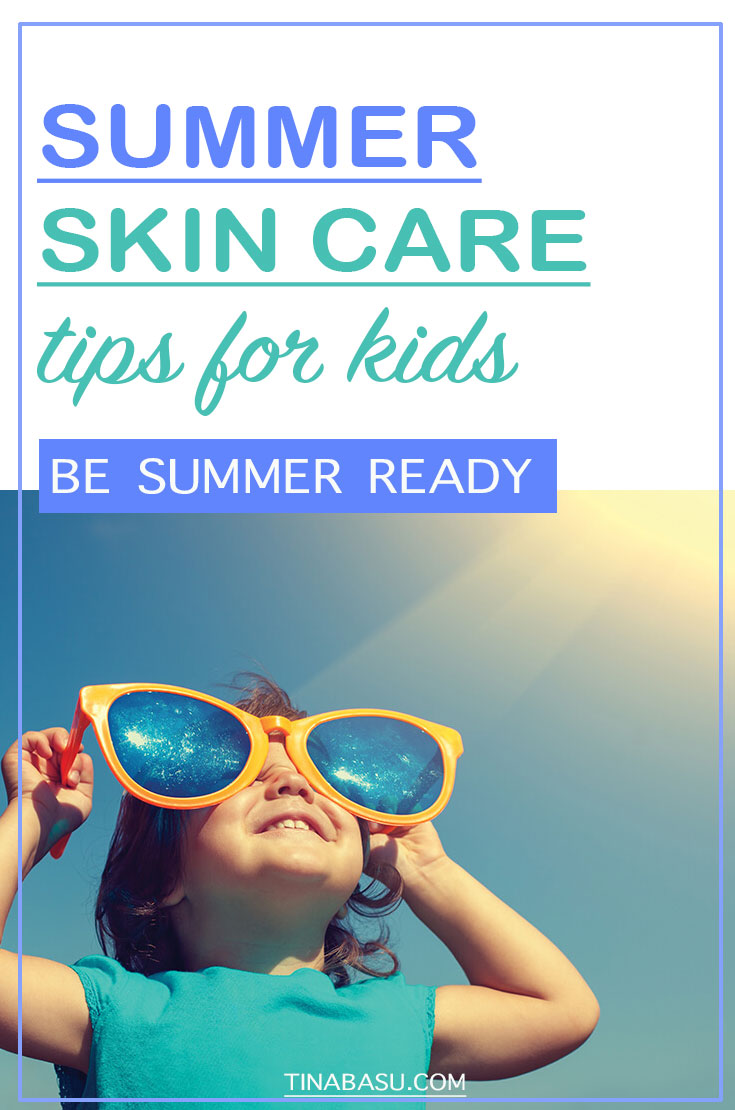 Sunscreen for Kids
Kids like playing outside – and they should do that. Sun can damage your baby's skin just like it harms your skin. Apply sunscreen cream or lotion on your kids skin before they step out of the home. Specially formulated sunscreen creams for kids are available that are safe to use on kids above 6 months of age. Look for broad-spectrum sunscreens that protect against UVA and UVB rays. Sunscreens containing zinc oxide or titanium dioxide SPF 30 helps to protect the skin. Avoid sunscreens that contain paraben, benzophenone, oxybenzone, octinoxate.
One of the best summer skin care tips for kids who are going for swimming is to apply sunscreen lotion 15 minutes before hitting the pool.
Avoid Outdoors between 10 am and 4 pm
Sun is at its strongest between 10 am and 330 pm, its best you limit your kid's outdoor activities between these superhot hours. Skin can get damaged the most at these hours. Utilize these hours for indoor games, food or even a nap time!
Keep them covered
While you can't ask anyone to wear too many things in the summer, keep your baby's skin covered with light cotton or linen clothes so that the skin is directly not under the strong sun. use a sun hat or cap whenever they are stepping out.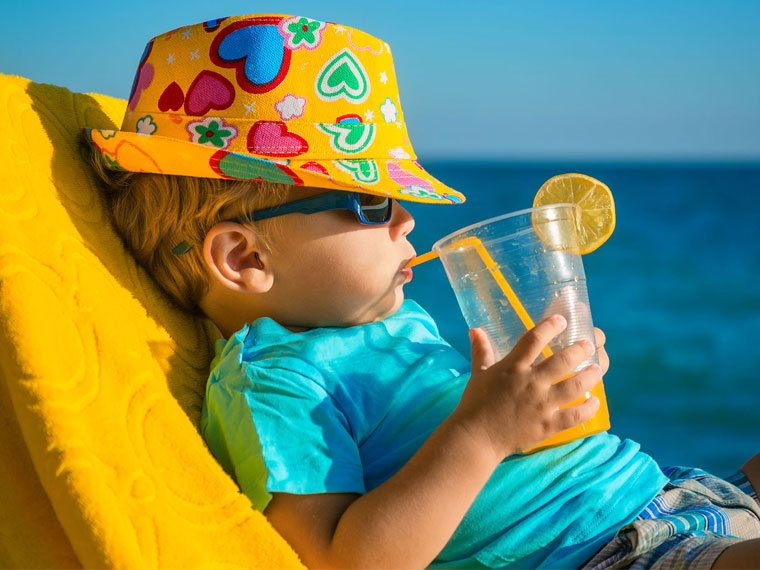 Protect against prickly heat
Summer skin care tips for kids is never complete with prickly heat! Summers and prickly heat are synonymous. Since kids sweat a lot during summers tiny skin rashes or prickly heat can erupt at back, neck, armpits. Clogged sweat glands are to be blamed for these rashes. Keep the skin clean with regular bath with mild soap. Further, you can use gentle calamine lotion or prickly heat powders for relief.
Keep skin hydrated
Everyone sweats in the summers but sometimes kids can get dry itchy skin too. Keep the skin hydrated with lotions. Baby's face tends to get dry at times especially if you live in a place which has a dry weather. Use an organic skin care cream like the Mama Earth Milky Soft Face Cream For Babies. This cream with Almond and Murumuru Butter is hydrating and forms a skin barrier.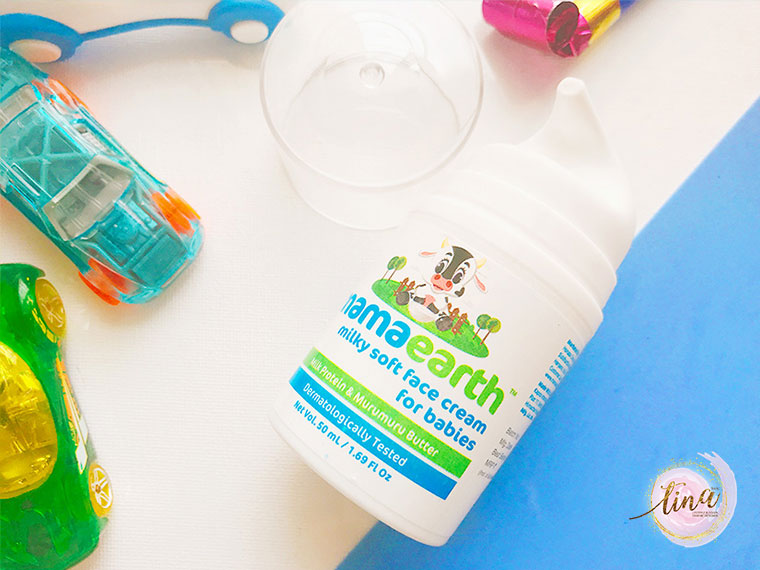 Treat Heat Burn at Home
Lycopene found in tomatoes are known to reverse sun damage on the skin. Rub a slice of tomato on your kid's skin if he has had a sunburn after a day's play outside this summer. It will sooth the skin.
WIth these summer skin care tips for kids, make your summers enjoyable and safe for baby's skin. Do you have any skin care tip that you follow religiously during summers?