Tips to Stay Fit in Your Busy Life –  might sound as unthinkable. Short walks, eating right, drinking plenty of water can make you lead a fitter life.
Hola people, hope you are doing great in your life and still hooked on your new year's resolutions to stay fit! That was your resolution right? Did you know 90% of New Year's resolution amongst people are always about fitness! And mostly we lose steam and give in within a month or two. But I know someone who is a great fitness enthusiast and has lost quite a few kilos since she decided on weight loss! Today I have Lifestyle and Fitness Blogger Zainab from Slimexpectations, whos also my dear friend,  with a guest post on Tips to Stay Fit in Your Busy Life. Over to you Z.
As bloggers, we stay glued to our laptops, mobiles and well laptops. We definitely forget, to move more and take care of our weight. Unfortunately- clicks don't burn calories. As a blogger myself, I find it hard to get in as much movement as I would like. Sharing a few tips that might help you move more & stay healthy in general.
Tips to Stay Fit in Your Busy Life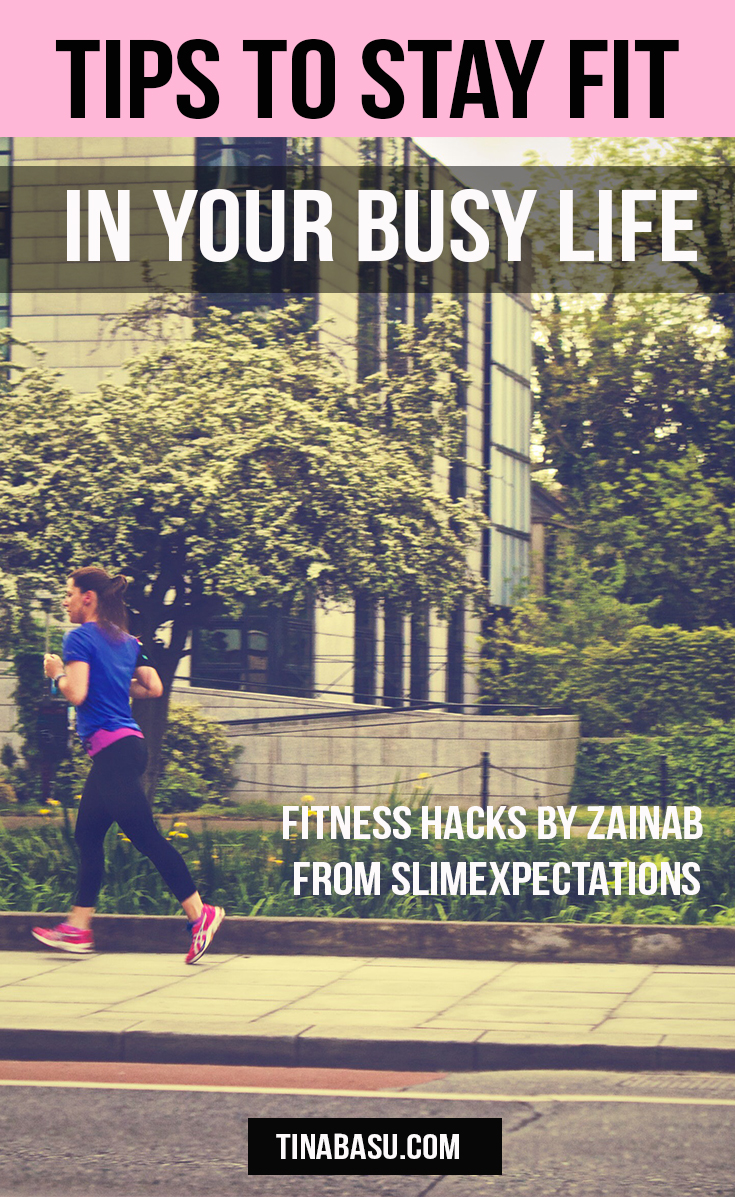 #1 Morning Workouts
Morning is for workouts – the best is to get it done right before you can start pushing it for later. I used to find it very helpful personally too. Although it has been a while since I started working out in the am, but it's on my mind.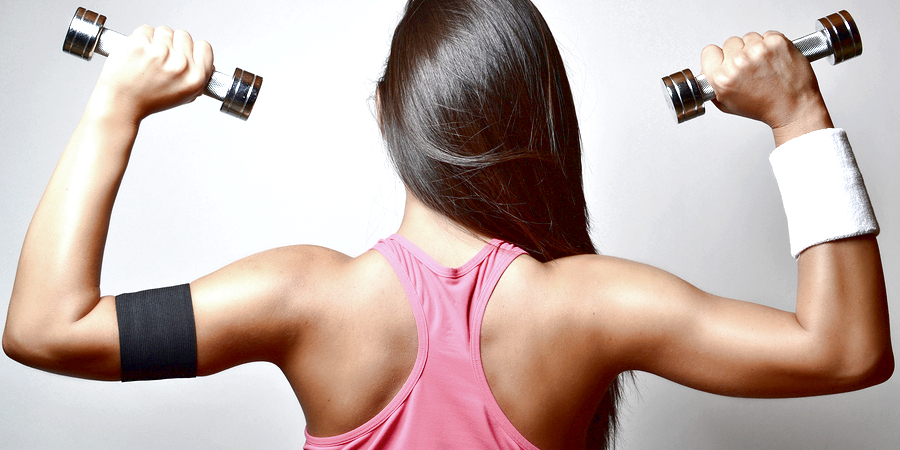 #2 Drink Water
Water is king. Really, the more you drink the more it detoxes and cleanses your system. Next time, when the 4 pm hunger hits you, gulp down some water. If you are not a fan of plain water- infused water will help. There are many apps, that will remind you to drink water, in some time span like Hydrocoach, Aquaalert and many more on Appstore and Playstore. Many of them are free too. Do check them out.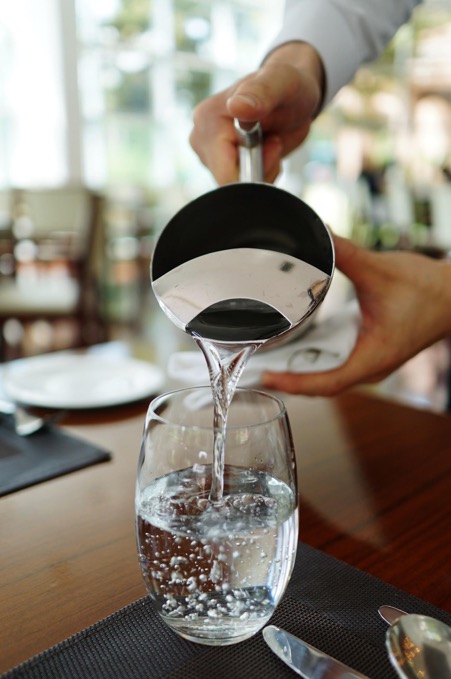 #3 Walk as you talk
As entrepreneurs, I'm sure a part of your day is spent talking on the phone. If the call doesn't require you to sit, then just walk while you talk.  Let's just try, to keep our joints moving. This is probably one of the easiest Tips to Stay Fit in Your Busy Life.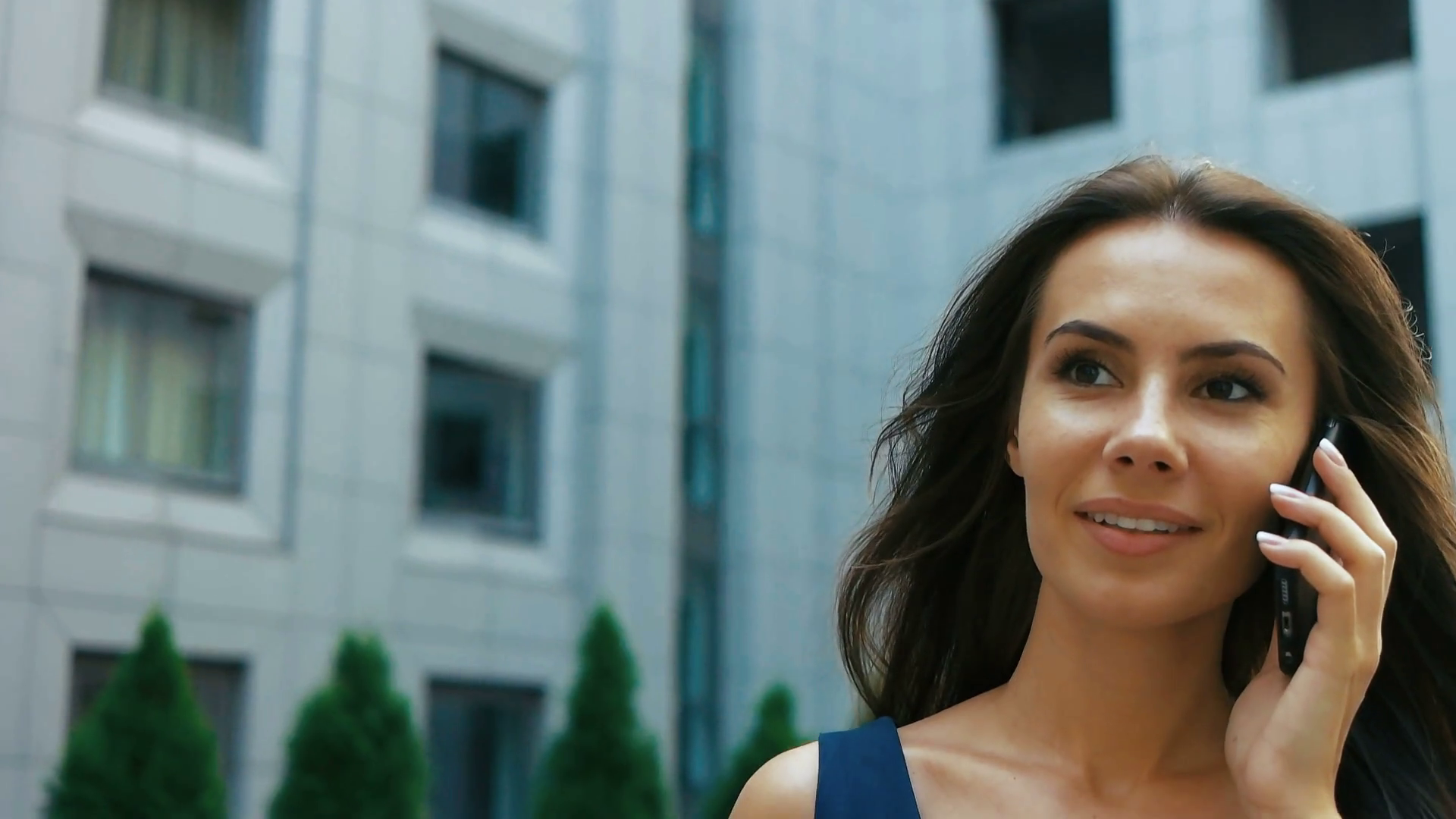 #4 Eat Wise
I noticed this pattern in me: as soon as I would start writing, I needed to munch on something. I was unknowingly, eating a lot more than intended. So, once again I switched to water. And, if that was not doing the trick I tried to have an Americano ( iced black coffee).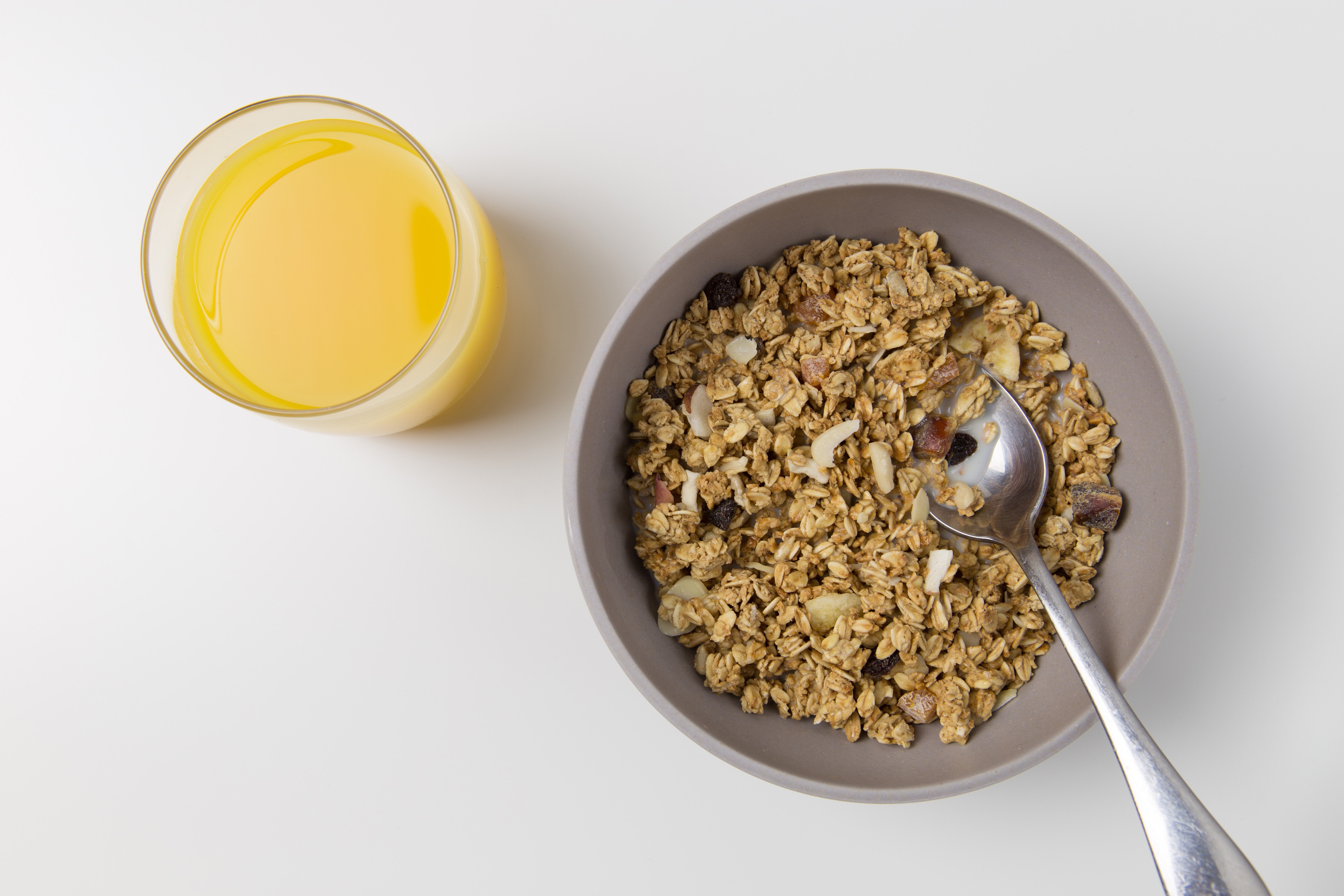 #5 Journal it
Make a goal and note it down. You can be old school and use pen and paper. Or, use an app. Writing down makes it somewhat real. Your goal can be anything from drinking more water, to cut sugar or walk 3 miles for the week. As long as you keep it real it makes sense.
#6 Be Realistic
Often we want to achieve it all, in the shortest span of time. Alas! What comes fast, goes away faster. So in this case, slow and steady wins the race. Do not stick to just eating boiled veggies and fish. Well, if you can eat it forever then yes, but eat what you can stick with.
I personally ate and still eat dessert daily. The days I feel extra motivated I eat a healthier treat;).  The treat helps me stay motivated for the whole day.
So, meal planning will help a lot.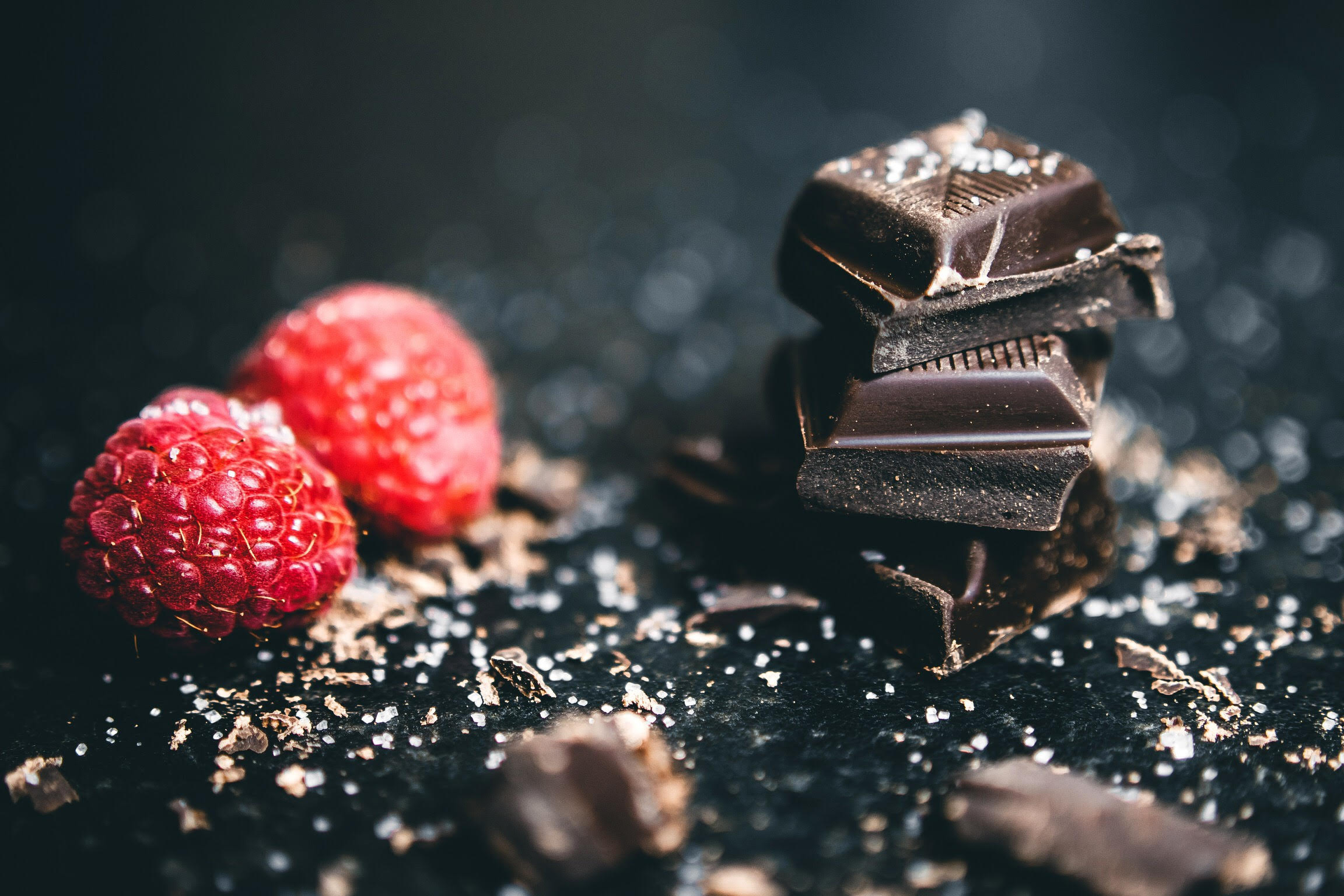 #7 Reward yourself
Reward yourself but not with food. I often used to reward myself with food, but that was silly. In fact, how about saying – if I lose 2 pounds this month, I will start with my ebook.
The rewards should uplift you, and not derail your progress.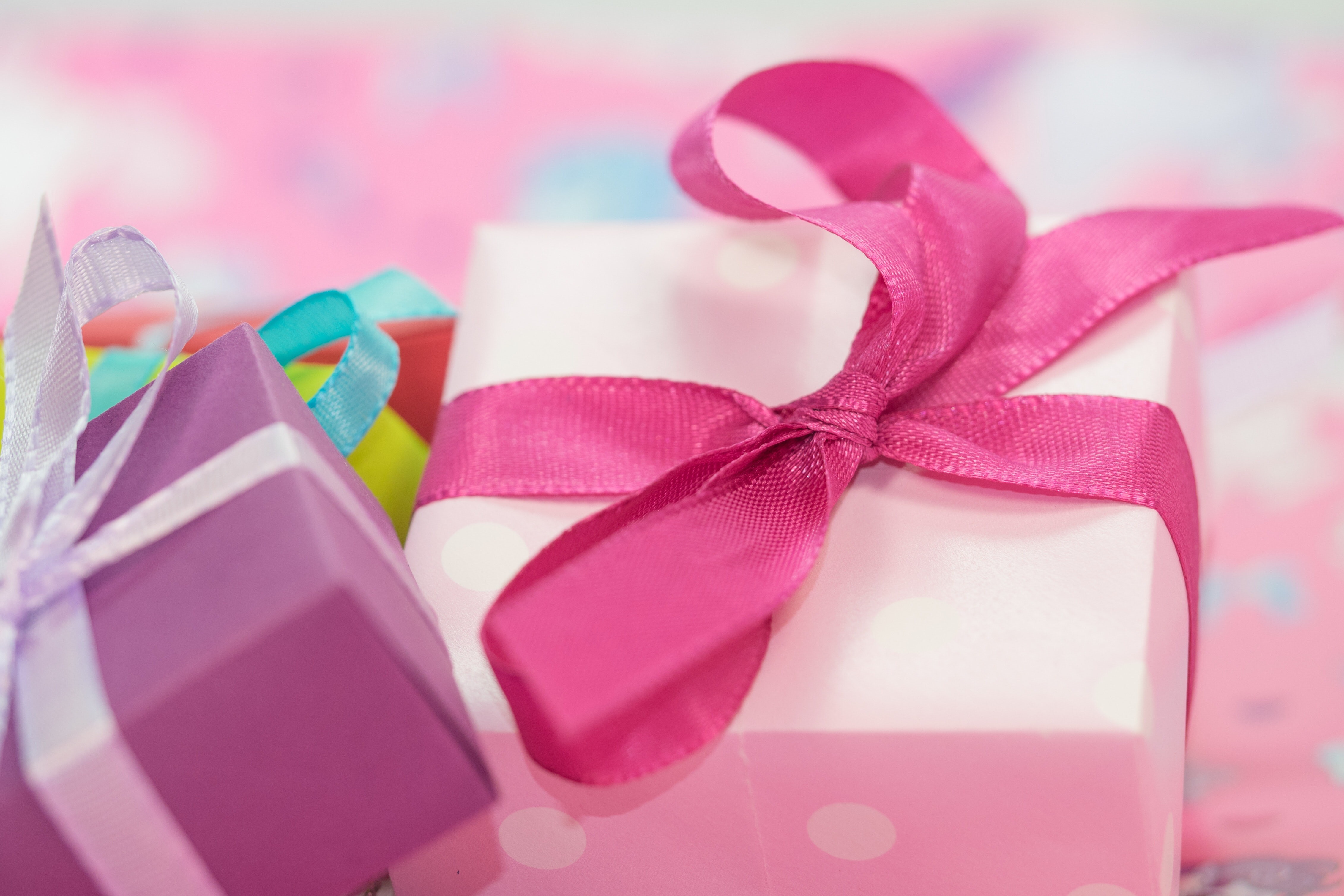 These Tips to Stay Fit in Your Busy Life are all that you need to get motivated and start moving and enjoying a fitter life. Isn't it?
 About Zainab, or as I call her Z
She has lost 8 kilos in the last 2 years and has successfully maintained it.
Follow her to know how moms or women can lose weight right from the comfort of their homes.
Make sure to subscribe to her newsletter, to not miss any posts.
She's soon doing a series on weight loss so join now.
Here's her inspiring weightloss makeover.