Life is funny – it can be simple and challenging at the same time. The eternal conflict between NEED and WANT haunt you all the time. You probably cannot overcome the WANT unless you find freedom in life. Freedom has been a popular topic across times and has been dealt extensively in books, movies, speeches everywhere. But what is this freedom? Is it the freedom from societal pressure? Is it the freedom of speech?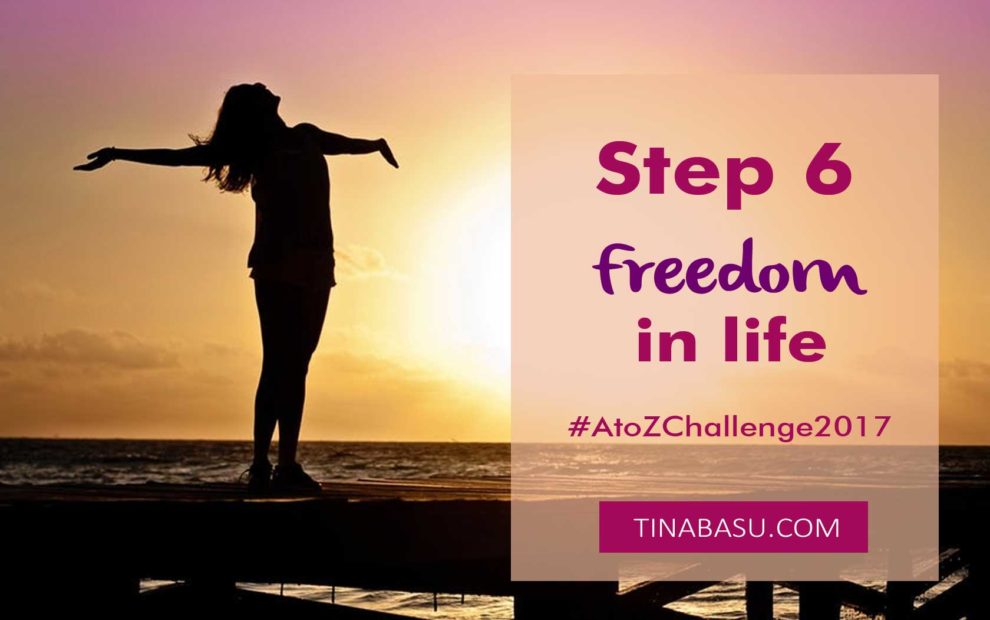 If you asked me – I would want a free mind – freedom from everything. I would love the freedom from pain, freedom from anger, freedom from uncertainty in my life. We have not taken birth to settle for the good enough, so why not free your mind and make space for freedom in life?
5 Musts to Experience Freedom in Life
Freedom from Debt
Living in debt is the hardest thing. There have been innumerable lives ruined under debts. Stop that urge to buy everything on your credit card. If you are not paying off the bills every month reduce its usage as much as possible. In case you are using it pay off in time. Don't roll over to next month and end up paying late fees, finance charges and all sorts of hidden charges – it will only build up the stress on you.
Freedom from Ego
Life is short to live with all the ego. Let go of your ego, live in gratitude, be humble. A sorry isn't the end of the world. Don't ruin relationships and friendships over ego. (I seriously want to say that to a certain celebrity comedian who is recently on news for all the ego troubles with co-workers). But that doesn't mean you let anyone take you for granted.
Ego says, "Once everything falls into place, I'll feel peace." Spirit says, "Find your peace, and then everything will fall into place." – Marianne Williamson
Freedom from Conditioning
We are conditioned by the society to be a certain way, especially if you happen to be the one with the xx chromosome. Try to avoid these conditionings wherever you find them illogical. Why should you be told what to do instead of doing what you want to do?
Freedom from routine
Life is not a constant and you are not a machine – though your company would want you to be one. Don't settle for something 'good-enough' don't settle for the 'good life' image that society has made for you. Want more from life and work towards getting that more. These are the wants that will make you the person you are. Want more knowledge, want more wisdom, want peace, want to be extraordinaire.
Freedom from Want of material stuff
Wanting material goods is okay but losing your peace of mind behind that is not. When you are eighty years old will you remember the LV bag you had bought or the Ultra-Luxe dress you wanted to get? Choose experience over material goods, make memories. You will remember the experience, the memories of maybe how you felt doing a skydiving, or what was your experience being away from civilization and sleeping under the stars.
Make mistakes and learn from them – that's truly how you will experience freedom in life.
Enjoyed the 5 Must Haves? Pin this for Later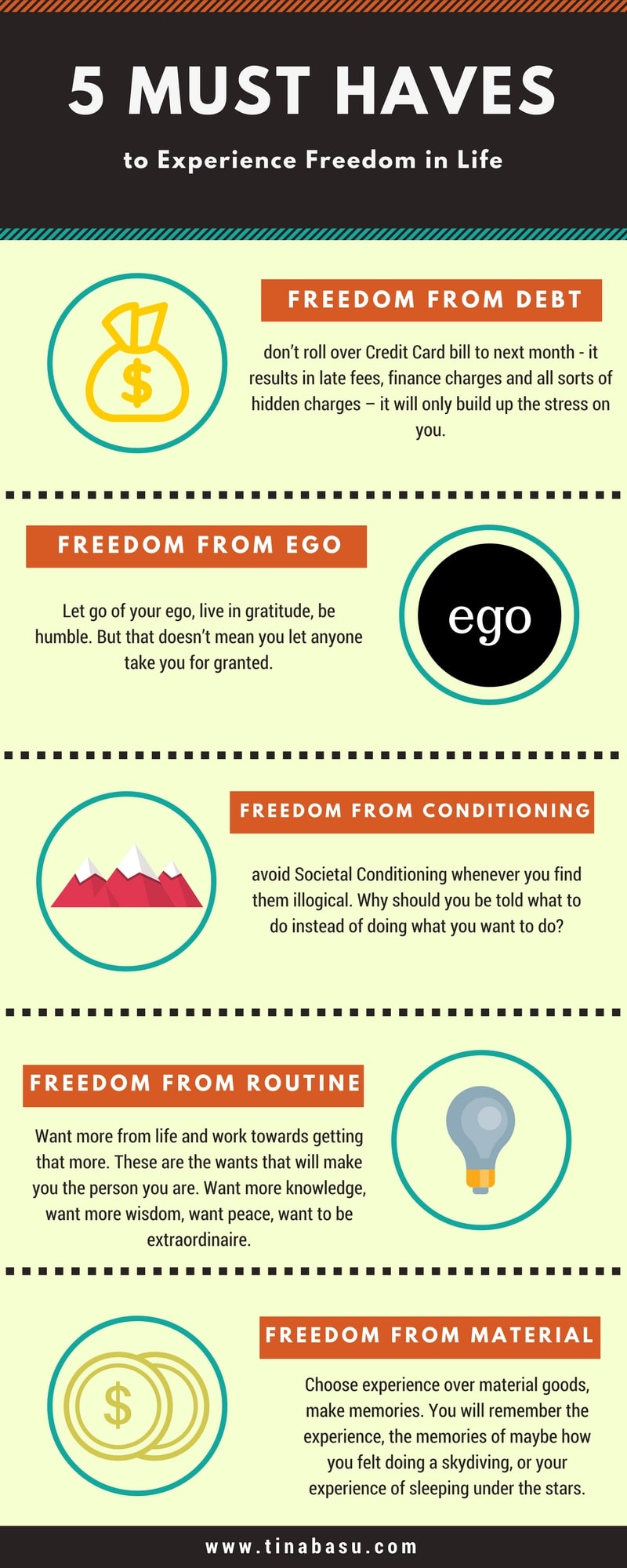 Drop by my food blog Twinkling Tina Cooks where I am sharing 26 Dessert Recipes.