Don't go through life, GROW through life" – Eric Butterworth.
Life is full of experiences and experience teaches you the best things. Don't settle down in your comfort zone. Comfort kills you, comfort kills the creativity inside you. You need to grow in life, not just grow your height or bank balance – and most of this growth happens outside your comfort zone.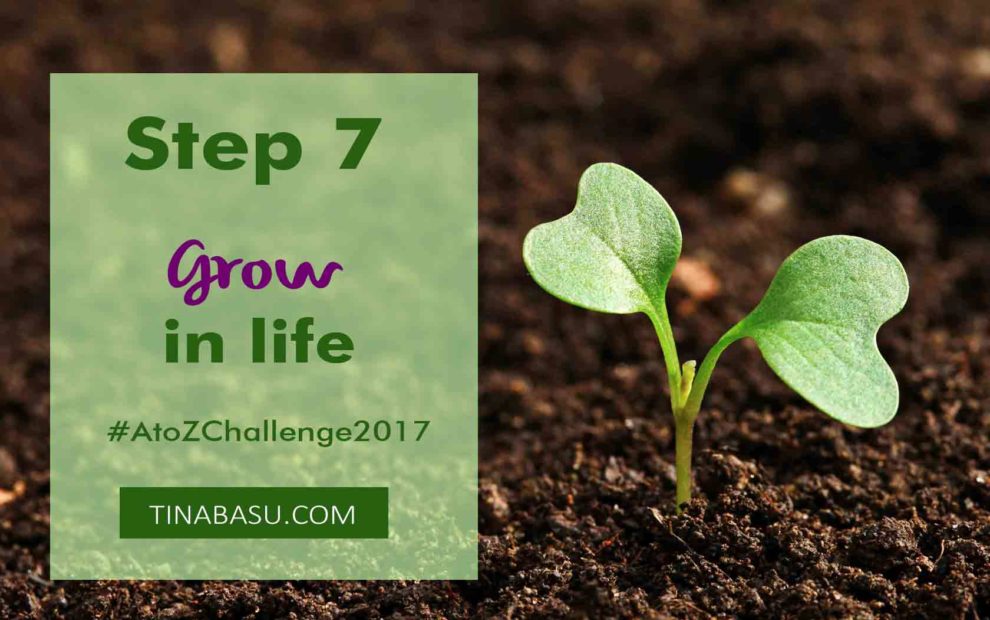 You work hard year after year to scale the ladders in your career. But have you ever sat and pondered if you are really growing other than the salary that's getting credited!
"One of the best ways to become the best versions of our self is to continue to grow as a person." – unknown
5 ways to Grow in Life to make yourself a better person
Be a student of Life
Life is dynamic and it offers you much more than you can imagine. Become a student of life and learn every day from your experiences. Read more – there are enough resources to make you wiser.
Pick up a new Skill
You are never too old to learn something new. Enroll yourself over the weekends in things you like – photography, new software,  do a certification course. If you fancied learning a new language – do that now, if you always wanted to play a guitar get to a music class now. Knowledge is the true asset you have which is far more expensive than your property.
Take Care of yourself.
If you don't realize the importance of good health, then my friend you need to wake up right now. Would you want your life to be engulfed in medicines and tests? Do not neglect your health or body. Eat healthy and eat on time.
Interact with People
By interacting I mean not just on social media but face to face. Meet friends, their family. Make friends face to face and not just on Facebook. Humans require the human touch and it is becoming less every day. You learn from people more – how they talk, what their experiences are, than their status updates.
Practice Gratitude and Thankfulness
Practicing Thankfulness and gratitude is a way of life. Practice gratitude every day. When you are thankful you are focusing on the things you have or the things you have experienced rather than on the things you don't have. Focusing on the positives in life make you grow spiritually.  Learn humility, thank people – it helps you to become a better human.
Get out of your comfort zone and Grow in Life it is one of the most important steps to leading a meaningful life.
Do you agree with the above? Pin this for later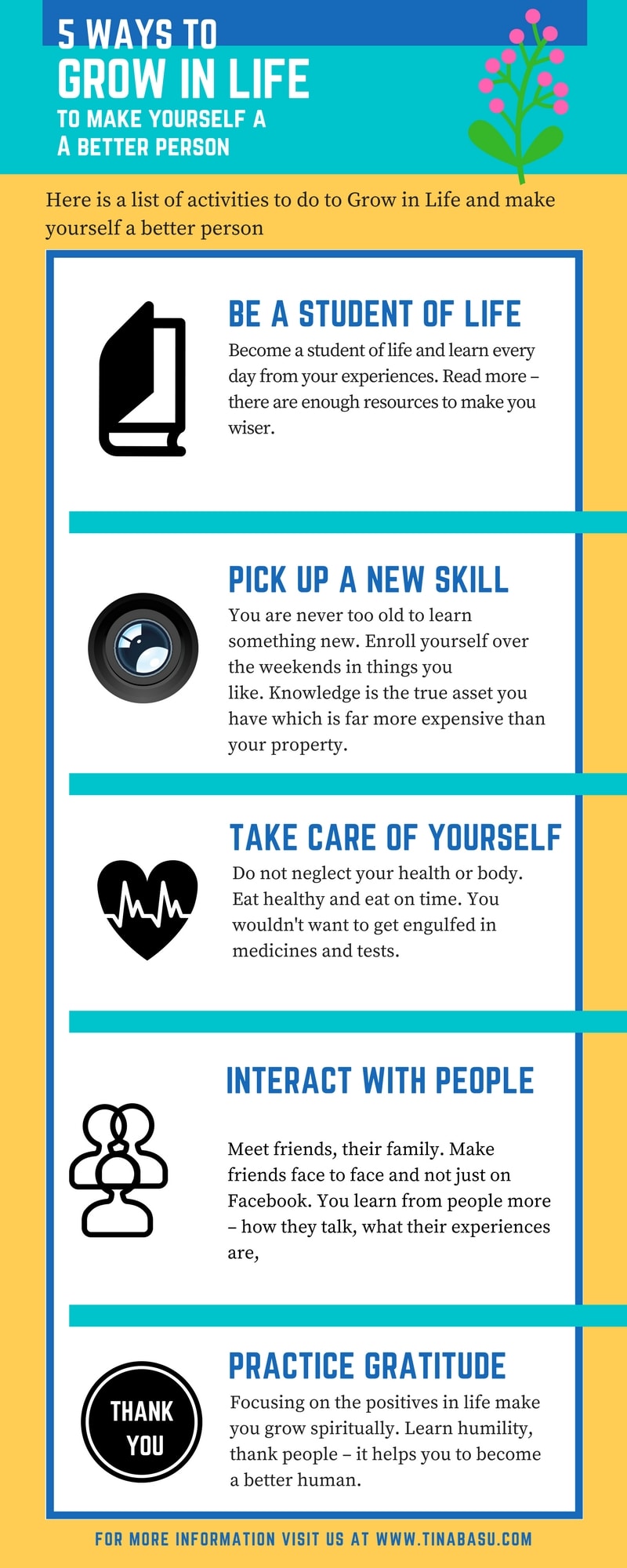 Drop by my food blog Twinkling Tina Cooks where I am sharing 26 Dessert Recipes.