Home is where the heart is. Someone has rightly said that your home will always be the place for which you feel the deepest affection. Everyone has a picture of their dream home – a home that reflects you, a home that makes you happy. But not all dreams come true. We might face issues when we are looking for a dream home in a popular, crowded city like Bangalore. Imagine looking for a dream home in Bangalore, and going through an enormous checklist of must haves.
I had researched for a long time when I was looking to buy an apartment for myself. Buying a luxury property in Bangalore is not easy. One might need to consider all aspects like location, amenities, proximity, etc. If you are looking for a dream home in Bangalore, the below mentioned 10 tips will definitely help you in turning that vision into reality.
Did you know this post is a Top Post on Indiblogger?

10 things to keep in mind while choosing your dream home in Bangalore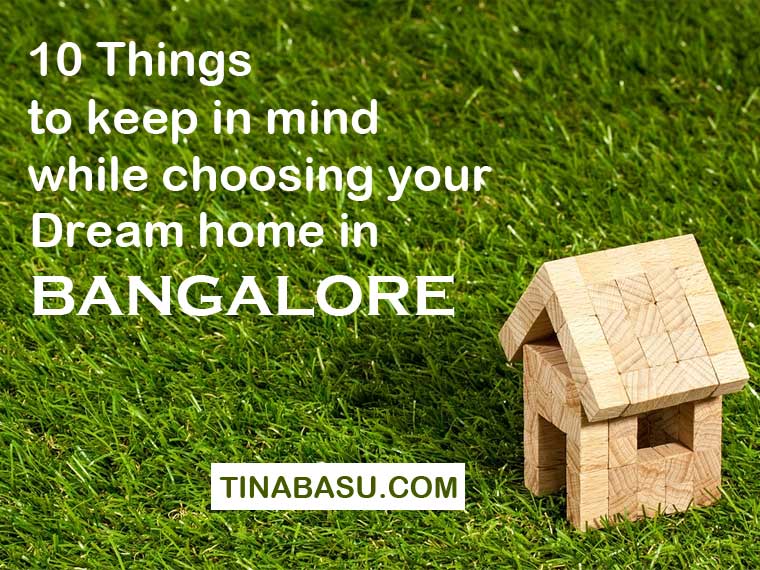 Location
A property in Bangalore might be an investment for life. You don't want to travel across the city for neccessary things like visiting a hospital, bank, or getting groceries. Imagine having to drive through Bangalore traffic for 10 km to get to a hospital!
Proximity to Work & Good Schools
Traffic in Bangalore is crazy, and you would ideally want to keep your commuting stress at bay. Your dream home in Bangalore should be close to your work space and good schools so that you don't have to go through the traffic woes.
Proximity to Bangalore Metro
Our Metro is the currently the hottest thing in the city. With Green and Purple lines already operational, Bangalore Metro is helping the daily commuters by reducing their travel time. Look for your dream home in Bangalore which falls in the metro corridor.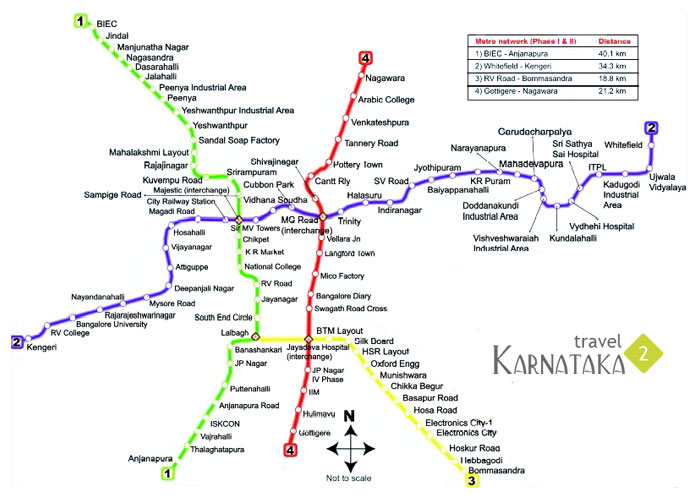 Reputed Builder
You would never want to bet your hard-earned money on a project by some random builder. There are many reputed builders in Bangalore with good track records. Do your research on their completed projects in Bangalore or other Indian cities.
Clear Titles
While it's important to choose the builder wisely, you must check if the titles of the property are clear. If the project is BBMP or BDA approved then you don't have to worry much. Properties in the outskirts fall under BMRDA or under Gram Panchayat jurisdiction. Always check if the builder has collected the NOCs or No Objection Certificates from BDA, without which you might not get the Occupancy Certificate. Look for properties with A Khata; the B khata ones are illegal.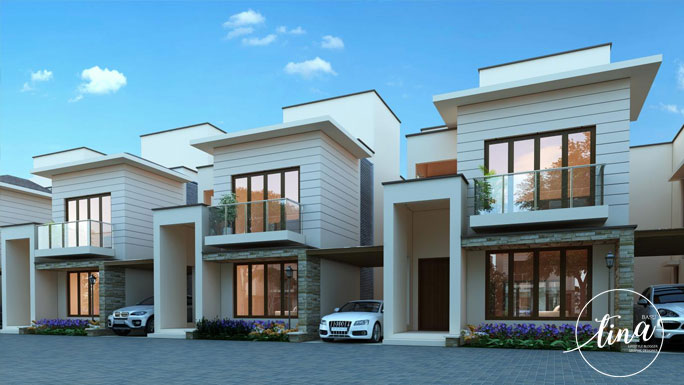 Finance & Legal Checks
Finance plays a major part in deciding a dream home in Bangalore. Home-loans from nationalized banks with lower interest rates are far safer than the loans from private banks. The legal checks by State Bank of India (SBI) are most stringent. If the project is approved or financed by SBI, then you can invest in it without worrying too much.
Carpet Area
Always look out for the carpet area dimensions instead of Super Built up Area. Carpet Area is the area enclosed by the walls. It should at least be 70-80% of the Super Built Up Area. Any lesser means a lot of space is going away in the common area. So, watch out for it.
Amenities Offered
Any good real estate project offers a variety of amenities for the residents so that they don't have to step out for activities like the gym, swimming, health club, sports facilities, etc. Bangalore is a great city, but the traffic can get to you. It is always better to buy a property where these amenities are easily accessible.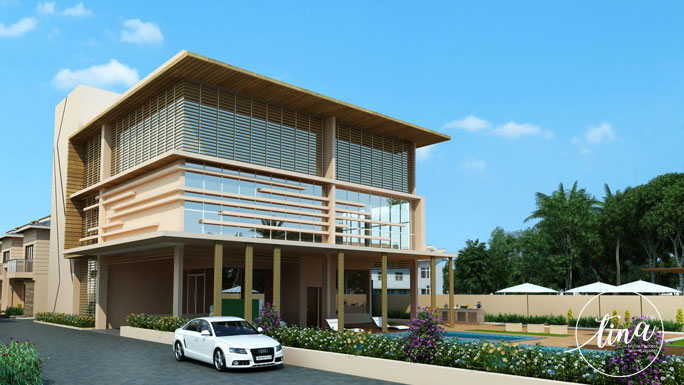 Power Back Up
Bangalore is famous for its erratic power supply. Having DG power backup is a necessity today. 1 KVA power back up will be sufficient to run the fans, lights, normal plug points in all rooms. If the developer provides back-up only for common areas and 1 light source in the apartment – it should be a no go for you.
Interior Decoration
The journey from a house to your dream home depends on how you decorate it – accentuated walls, customized modular kitchen, a theme room for kids perhaps. Good interiors play a big part in making your home beautiful. There's no dearth of good interior designers and firms in this city to add a spark to your dream home in Bangalore.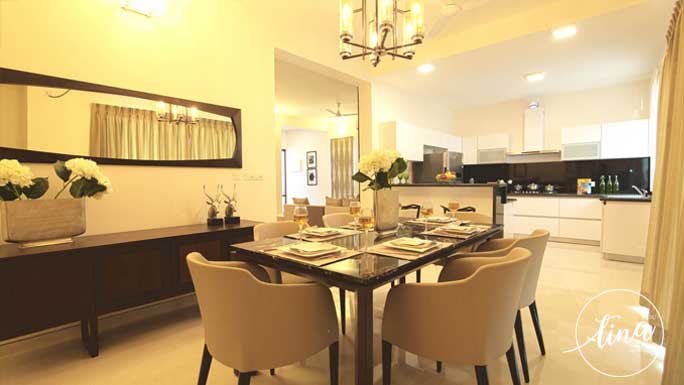 Areas like Whitefield, Mahadevpura, KR Puram currently are happening spots in Bangalore with many entertainment and infrastructure developments. These places will be easily accessible by the metro shortly. I have been doing a research on luxury properties in Bangalore and the Casagrand Luxus in KR Puram is looks like an ideal buy. This gated villa community spread over 9-acre land houses 112 Independent luxury villas & 13 apartments consisting of 4BHK and 3 BHK villas and 2BHK apartments. The key point of this project which is currently under construction is, of course, its location – it's only about 5 mins from the KR Puram lake which is surrounded by IT Parks and very close to Mahadevpura and Whitefield Road.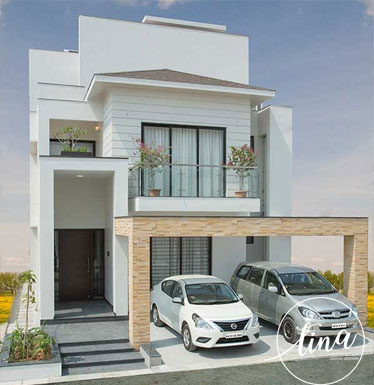 The 3BHK villas with a built-up area of 2520 sq. ft. start at 1.54 Cr onwards looks like a good deal because when you own a villa you and own the land as well. KR Puram could be one of the prime spots for your dream home in Bangalore. One can expect good value appreciation prospect in this location.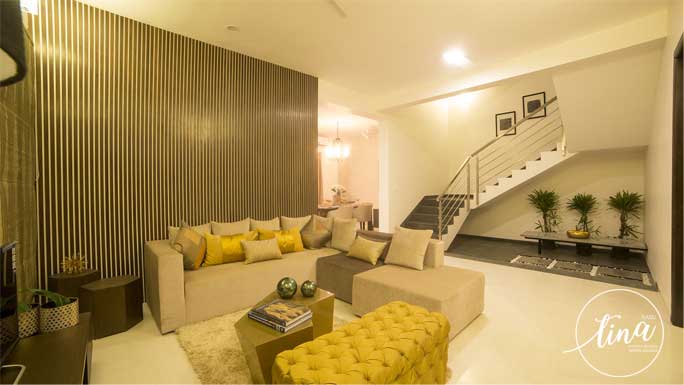 I hope these tips will help you in choosing your dream home in Bangalore. What are your ideas of your dream home, share your thoughts with me in comments below.