I love books, everyone knows that. I love thriller, murder, mystery, crime, blood, gore and all that – if you have been following me you probably know that too. Have you read the Bodyguards of L.A. County series by Cate Beauman? Not aware of it? Let me give you a book preview of Deceiving Bella – book eleven in Cate Beauman's Bodyguards of L.A. County series.
Story Line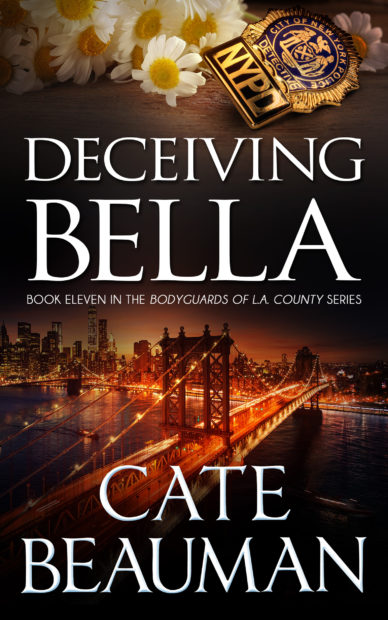 Ethan Cooke Security and their bodyguard team return to action in Deceiving Bella. 
Isabella Colby has always yearned for normalcy. Now that she's settled in LA, she finally has it. Good friends, a pretty home, and her thriving career as the Palisades' top skincare specialist are a dream come true. Bella is content until she meets her hunky new neighbor, but her attraction to the blue-eyed cutie is the least of her worries when contacting her long-lost father threatens to destroy her happy life.
Reed McKinley is more than ready to forget the past. His seven-year stint as an NYPD detective nearly got him killed. His wounds have healed and he's starting over as Ethan Cooke Security's latest recruit. With sixty-hour workweeks and little time to himself, the last thing on his mind is a relationship. Then he bumps into the gorgeous woman next door.
Reed and Bella become fast friends. Before long, Reed discovers that Bella is keeping dangerous secrets. Bella may have the answers to decades-old questions he's been searching for. Reed will risk it all to uncover the truth, but he soon realizes that the deeper he digs, the direr the consequences.
Read an excerpt from Deceiving Bella: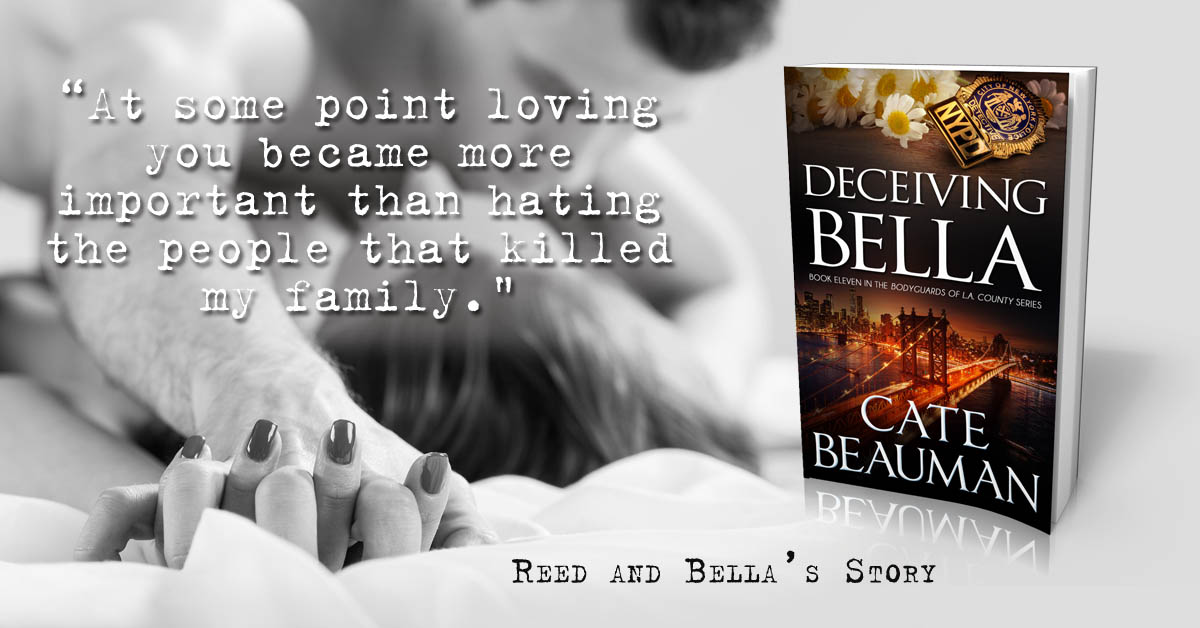 Should we get started?" Bella gestured to the kitchen.
"After you."
She walked in front of Reed, hurrying to the table to pull out a chair. "Does this work?"
"Yeah, it's fine." He sat down.
She immediately draped him with the black cover, wanting to get to his hair while it was still wet. "So, what are we doing here, exactly?"
"Just a cleanup, especially on my neck."
"Sure." She grabbed the sheers and took her place by his side, sliding her fingers though his short hair and stopped. "Oops."
His shoulders tensed. "What?"
"Just kidding. A little hair cutting humor."
He tilted his head up, meeting her eyes. "A comedian."
She laughed as he smiled. "I haven't even started cutting yet." She gave him a bump. "Try to relax. I promise you're in good hands."
"Chop away."
"Thanks." She combed her fingers through his hair once more, using small snips to freshen up his look. Silent seconds ticked by as she breathed in the masculine scent that was Reed. He didn't seem to wear cologne or use any fancy shampoos, but he smelled good just the same. "So, how was your day?"
"Not too shabby."
She worked her way around his head, finding his cut a breeze to clean up. He easily could have gone another week without any problems. "What did you do?"
"Worked a little. Boxed."
"Fascinating."
"I could make up something about stopping a bank robbery in progress or rescuing a cat from a tree."
She smiled. "The truth is fine, thanks."
"What about you?"
"It was pretty much a normal day at the office—a second-session tattoo removal, a microdermabrasion, two stretch mark reductions, the usual stuff."
"What's the tattoo of? The one you're taking off?"
"A woman's name. Genevieve. The relationship didn't work out."
He winced. "Ouch."
"Triple ouch. Tattoo removal is not a pain-free procedure, nor is it cheap—and he went pretty ornate with Genevieve. Hopefully next time he'll pick a woman with a shorter name or abstain from getting himself tatted up altogether."
He laughed.
She grinned, loving that sound. Did he have any idea how gorgeous he was when he smiled like that? She picked up the clippers off the table and let her knees rest against his as she leaned in and gently lifted his chin, evening out his sideburns. She swallowed, feeling his breath on her skin and his eyes studying her face. Licking her lips, she met his gaze. "You better hope I get this part right, or you'll have to tilt your head for the next four days."
He sent her another one of his pulse-pounding smiles. "You'll have to help me decide if I should lean more to the left or right."
Oh, this cutie had the potential to be trouble. Her eyes darted to his mouth mere inches from hers as his five o'clock shadow tormented her sensitized fingers. She took a step back and a steadying breath. It was a good thing they were just friends—currently the only relationship status she was interested in.
About The Author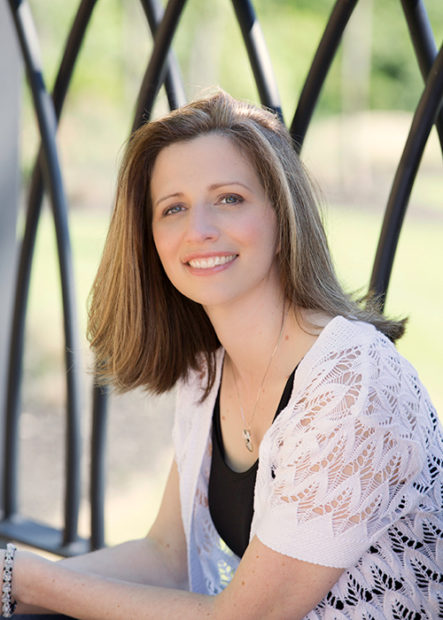 International bestselling author Cate Beauman is known for her full-length, action-packed romantic suspense series, The Bodyguards of L.A. County. Her novels have been nominated for the National Excellence in Romance Fiction Award, National Indie Excellence Award, Golden Quill Award, Writers Touch Award, and have been named Readers Favorite Five Star books. In 2015, JUSTICE FOR ABBY was selected as the Readers' Favorite International Book Award Gold Medalist, while SAVING SOPHIE took the Silver Medal. SAVING SOPHIE was also selected as the 2015 Readers Crown Award winner for Romantic Suspense and FALLING FOR SARAH received the silver medal for the 2014 Readers' Favorite Awards.
Cate makes her home in North Carolina with her husband, two boys, and their St. Bernards, Bear and Jack. Currently Cate is working on her twelfth full length romantic suspense novel.
Website | Newsletter | Facebook | Twitter | Instagram | Goodreads | Bookbub

Did you like the preview? You can get the book on almost all platforms
It is on my 'To Read' list