Welcome to another week of #ThankfulThursdays the weekly Thankful Link Party that I host with Amrita. On our debut week we saw five participants apart from the host and co-host. We had promised we'll be picking featured blogger who is the best reflection of this community spirit – the blogger who has maintained the rules and has come forward to spread love, gratitude, thankfulness. And guess what we have not just one winner we in fact have two announcements to make.
The winner of #ThankfulThursdays Week 1 is Mayuri who blogs at Sirimiri. But instead of having one we decided to pick a First Runner-up Winner too! You know we are all happy and thankful for the new section. The first runner up is Ruchie who blogs at For Foodie Family.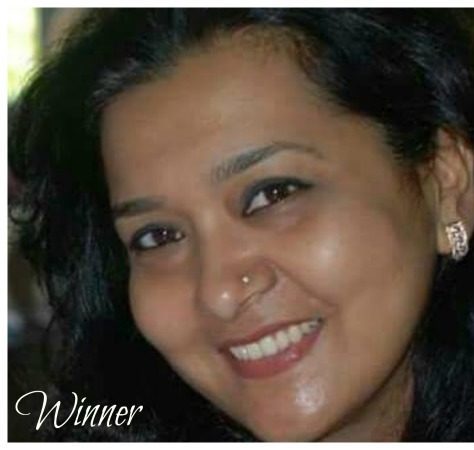 Congratulations winners. But hey, celebration doesn't end here. Watch out Twitter for some surprises.
This brings us to Week 2 of #ThankfulThursdays
Here is our prompt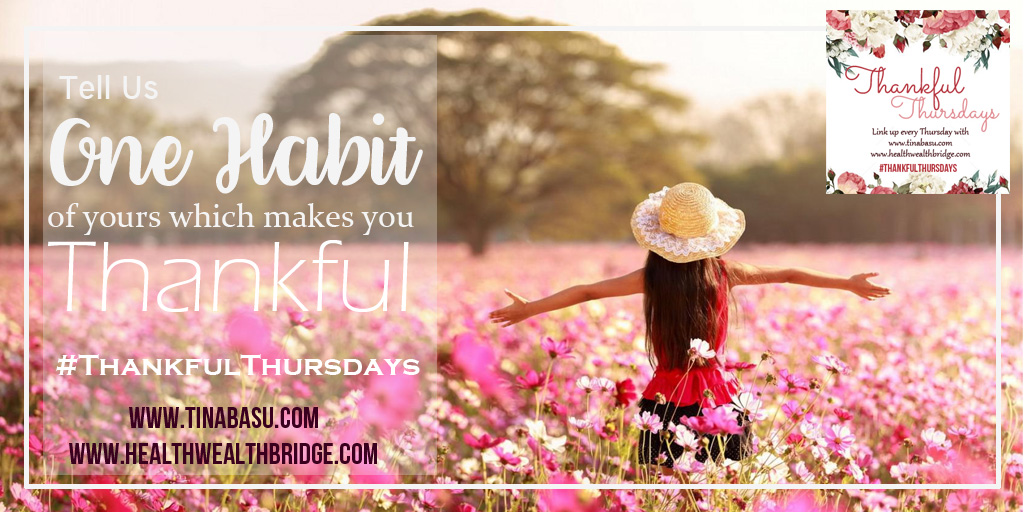 Did you ask if I had a habit to be thankful for?
If you know me close enough you will know I have a fetish for shoes and handbags – like every other girl *rolls eyes*. Some of these handbags are packed neatly and kept in their designated shelves in the cupboard. After every use they are re-packed and stored – I take good care of my handbags!
Now I have a habit – you may say a rather bad habit of not taking out the contents of the bags! The bags can have important documents, money, LIP GLOSS and god knows what not inside the various pockets and I can be totally unaware of it. Half the time I think – where did I misplace that thing! But then I am too lazy to take out everything, open the packs of these handbags and check inside!
Last night our PM dropped the currency ban bomb and sent everyone in the nation on a tizzy! It took me some time to digest that we can no longer use Rs 500 and Rs 1000 notes! Then for another few minutes I was cursing the entire idea thinking about the long queues in banks and post offices in the coming days. [ I am not cursing the PM or this decision, mind you – I applaud this decision].
Then I thought let me first count how many of these notes I have with me and how many times I need to visit the bank to get these exchanged. While counting I remembered just a day back I was carrying my pink tote and might have stashed some cash in one of the zippers. As expected there were few hundred rupee notes and a "worthless piece of golden paper" – the not-so-celebrated-anymore Rs 500 note!
This discovery also made me realize I might find some more stash in some other bag. I have this habit of keeping 'emergency money' and then completely forget about it. After twenty minutes of frantic search through all the handbags several rolls of money were found including three Rs 500 notes! This made the husband comment – "why do you have so many bags!"
I also found a long lost gold earring which I simply assumed was at my place in my hometown! Can I call this money – un accounted for – even if it's not a staggering figure! I guess I can call it. But wait, I am not the only one who is guilty. The husband took out older purses from his study table drawer which again contained his share of "emergency money"!
It made me realize I had some surprise savings! This money stashing habit at least ensured we didn't spend that amount. So shouldn't I be thankful that I have a habit of keeping things stashed and then completely forget about it! Because now I am reaping the benefit of it – I have surprise money! I felt like playing some kind of a treasure hunt last night – all thanks to Modiji!
Are you thankful of any habit of yours? Tell us about it and we might feature you next week!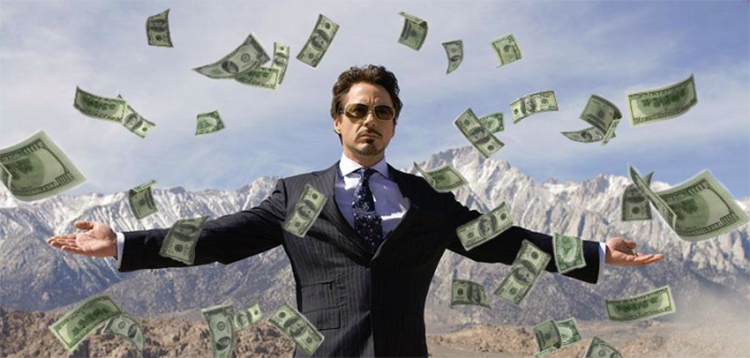 Yeah I feel like Tony Stark now – not because of the amount I could find, but because I have found some money!
How to Participate in #ThankfulThursdays?
Follow @twinklingtina and @misra_amrita on Twitter
Prompts will be announced every Wed 20:00 hrs IST
Read, comment, share on host and co-hosts posts and at least two more posts linked in the party Pro Tip – Networking and commenting is good for your blog's health and ranks.
Use #ThankfulThursdays in your post and share in social media using the same hashtag.
Every week we will have one featured blogger who is the best reflection of this community spirit
Grab the Badge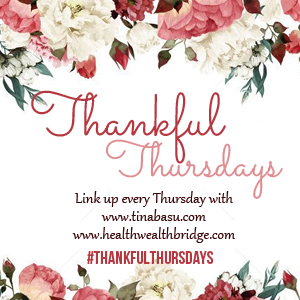 So wait no more. Be Thankful, Write a Post, Link Up Here. We'll visit everyone