Mothers are cute, no I am not saying this because Mother's Day is closer. I am saying this because mother ARE cute. Period. Everyone has a special place for their mom. I have too. All my teenage years I have been fighting either over silly things and then blaming all that on our sun signs – both of us are Scorpios and have back to back birthdays! But as I grew older and wiser (and grew some brains) I realized how correct she has been and how wild I have been (at times).
My mom and I are quite close and share a very warm relationship – we still fight over silly things and I can always tell her if she is over reacting (which happens frequently). She calls and Facetimes me multiple times a day and when she doesn't because she's upset with me (for yet another silly reason) I feel bad.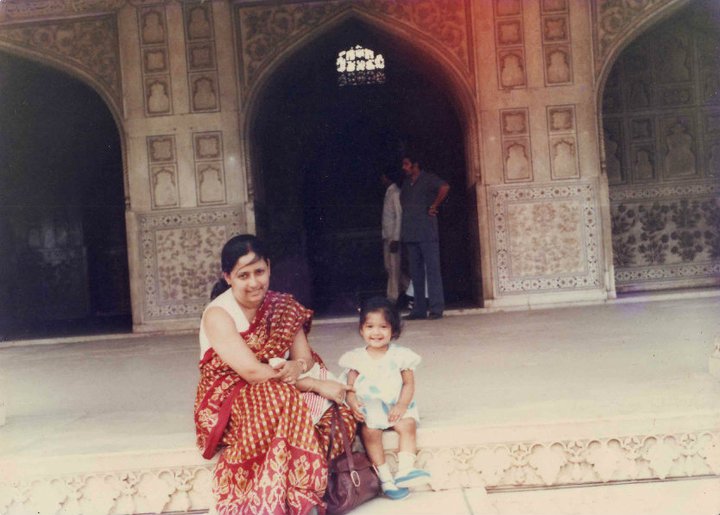 I am a single child, but did my mom have it easy with me? I don't think so. I was an impossibly talkative child and I used to ask thousands of questions an hour, talk nonstop on any given topic (or without one)! Sometimes my mom was fed up and refused to answer. I used to complain – who do I talk to? She once was so fed up she asked me to go and talk to the wall! I was what five or something! And guess what, I actually did that!
But all of that has helped me in becoming what I am (however I am) today. So let me share with you Five Top Tips that my Mom shared with me.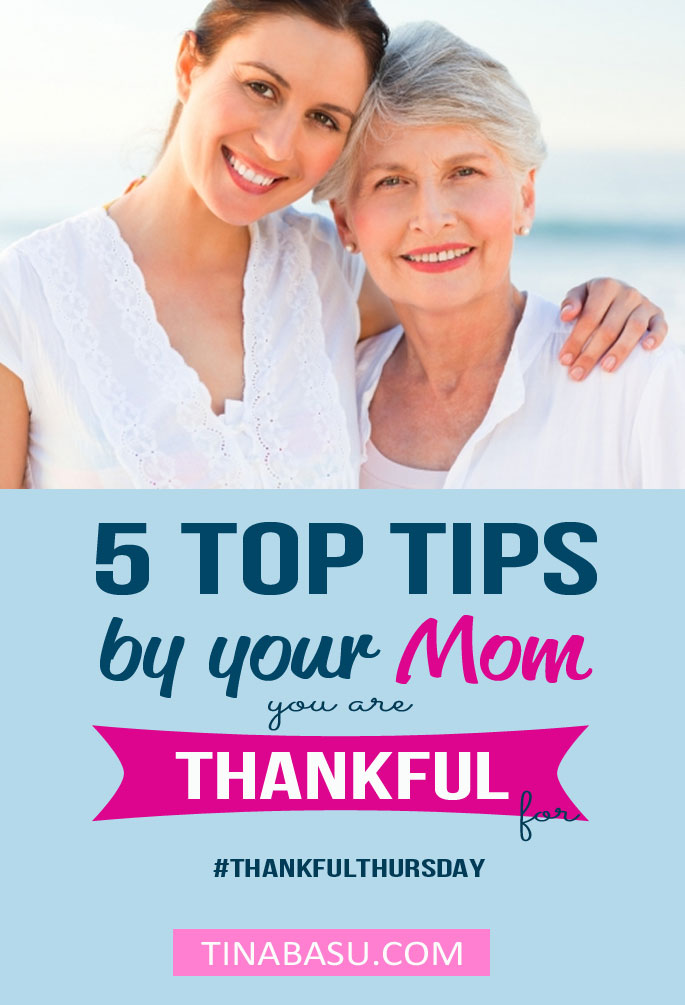 #1 Top Tips by Mom – Be a good human being first
That was is still a work in progress. I have realized one thing – life it is a WIP cycle. My mom always gave me examples of situations or incidents that has happened around and what is the good take away or bad take away from that. Her lines – "I don't want to see how much you are earning, I want to see how good you have made yourself" have been etched in my mind. And I want to transfer the same to my son.
#2 Top Tips by Mom – Don't skip meals
I was a pretty fussy eater. I hated food when I was young. My mom sat with me patiently for hours. This was when I was in senior school! She used to say "when you will not get home cooked food you will realize the power of meals". That turned out to be true when I left home. College canteen food was yuck, and the same kind of food in PG made me crazy. Initially, I was happy eating out, but how much can you eat out! It made me go to the kitchen in the PG and whip up something for myself
#3 Top Tips by Mom – Don't be scared
"There's nothing that you can't do if you decide to do it". She used to tell me, try it once, if you fail, try again, you will learn. Don't be scared to take the step. Because she said all these right from childhood I have never been scared in my life. All my life decisions have been entirely mine. Now that I have quit my day job and setting up my business has also been my decision and I know they are happy about it. Being scared is not an answer, facing a challenge and learning how to work through it is.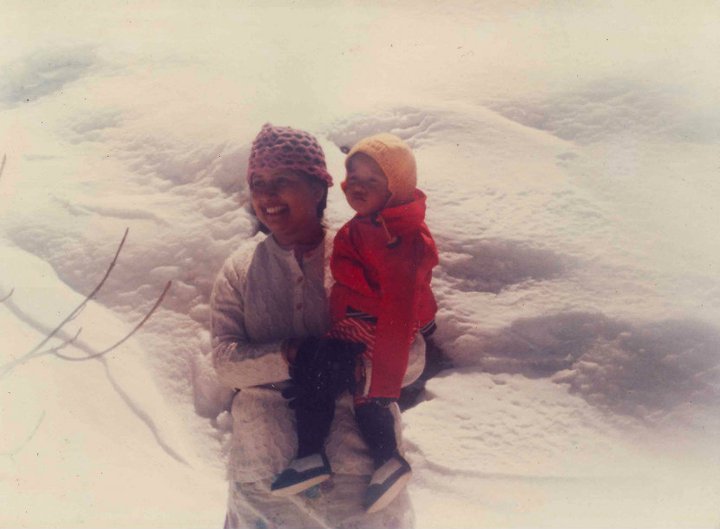 #4 Top Tips by Mom – Build and look after yourself
She has always been a mom who looked after a 360-degree growth of her child. So I was not just attending dance classes in school, I have been training in Kathak since the age of three and have performed in various states across India. I have been taking painting lessons. I picked up a 2 yr long multimedia and animation course while I was doing my graduation. All of that has broadened my perspective as a person.
#5 Top Tips by Mom – Never lose compassion
In Bengali, there's a word called 'binomrota' which means being humble. She tells me, even now, it is very important that you instill traits of 'binomrota' or humbleness. No one eventually likes a person who comes across with too much pride and ego. There have been incidents within family and friends when you realize how evil pride and ego can be. The question always has been what is the use of it? Does it say something good about you? I try to be humble, I don't know if I am that always, but yes I try.
Now tell me isn't my mommy cute? She scolds me, now if I scold my son! But thank you ma, even if I am pulling your leg all the time, you know how much I love you.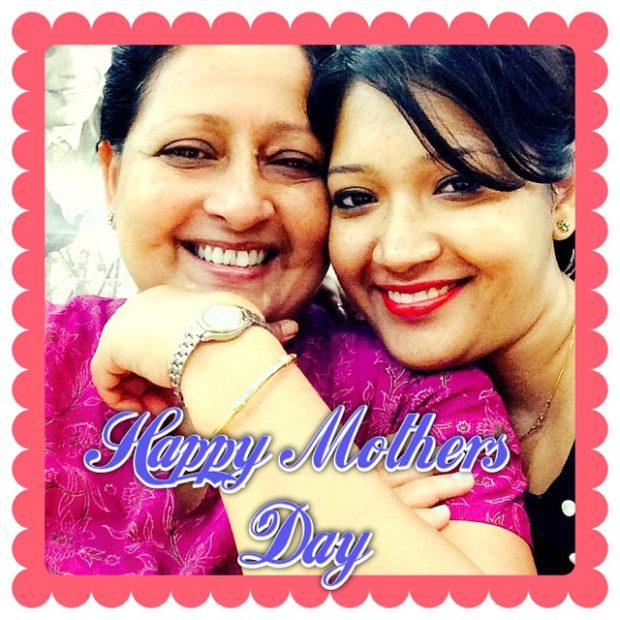 #ThankfulThursday Week 25 Prompt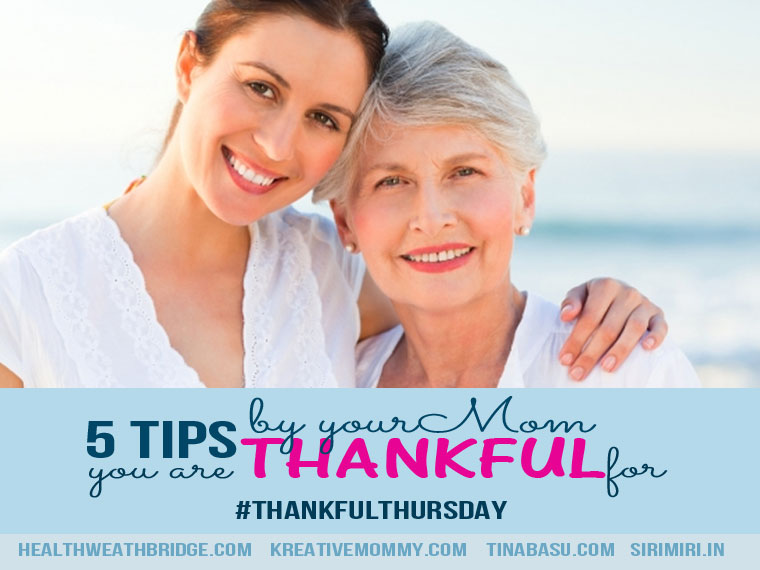 That brings us back to our exciting #ThankfulThursday. And it is the Mother's Month in May. Tell us about Top 5 Tips that your mom shared with you that you are thankful for.  The links are open for an entire week – which means you can link up till Wednesday night 23:55 IST.
How to Participate in #ThankfulThursdays?
Follow @twinklingtina  @misra_amrita @Mayuri6 and @Deepagandhi1 on Twitter
Prompts will be announced every Wed 20:00 hrs IST
Read, comment, share on host and co-hosts posts and at least two more posts linked in the party Pro Tip – Networking and commenting is good for your blog's health and ranks.
Use #ThankfulThursdays in your post and share in social media using the same hashtag.
Every week we will have one featured blogger who is the best reflection of this community spirit