Bra is one of those essentials that you cannot do without. It is a basic need of every woman. But can you really function with a single type of Bra? There are several kinds of bras available and sometimes it gets confusing which bra goes with which kind of outfit. Bras also differ with body type. If you end up getting a wrong size you will only end up sulking. Here I am listing down 5 must have bra that you must have in your wardrobe.
8 Must Have Bra for Every Girl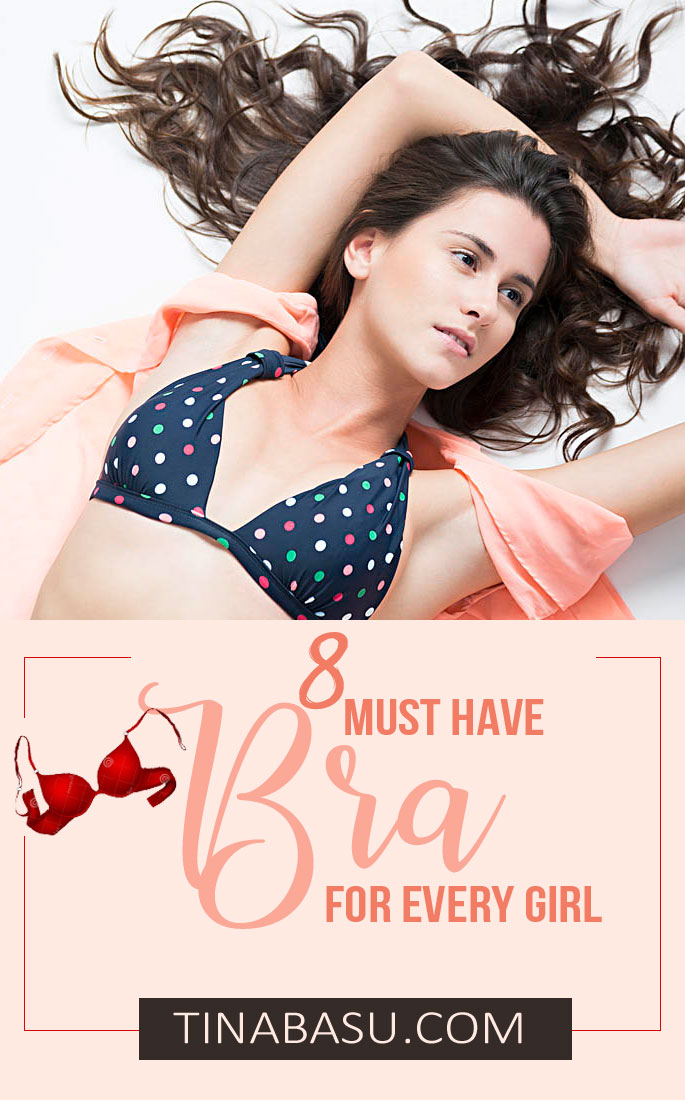 #1 The T-shirt Bra
This is an everyday bra that you cannot miss out on. The T-shirt bra is seamless with no visible stitch lines. They go perfectly with your fitted tops and t-shirts. You can find various kinds of t-shirt bra with wire or with moulded cups which accentuates your bust line.
#2 The Sports Bra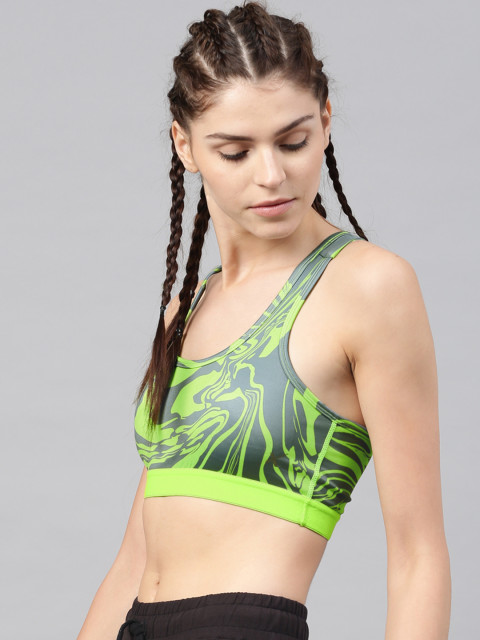 Just like how you cannot skip your fitness regime you cannot afford to wear the wrong kind of bra during your workout sessions. Workout sessions – gym, yoga or pilates are all intense so you can't skip support. No other bra other than the sports bra can give you this kind of coverage and support.
#3 The Strapless Bra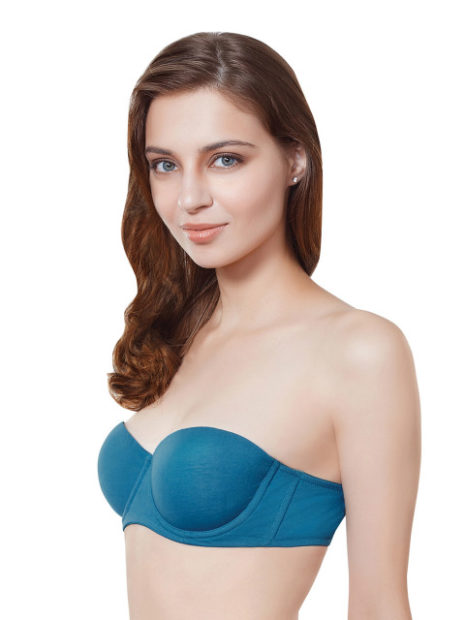 Every time you want to wear the tube dress or the strappy beach dress you must have thought, which bra can I wear! The strapless bra comes in help when you don't want your straps showing. Shopping for strapless bra for girls with bigger bust lines can get tricky. Look out for the ones with high coverage cups and are underwired so that they stay in place. You can also look for strapless bras with plunge neckline for your cute dresses with a sweetheart neckline or a plunged neckline.
#4 The Backless Bra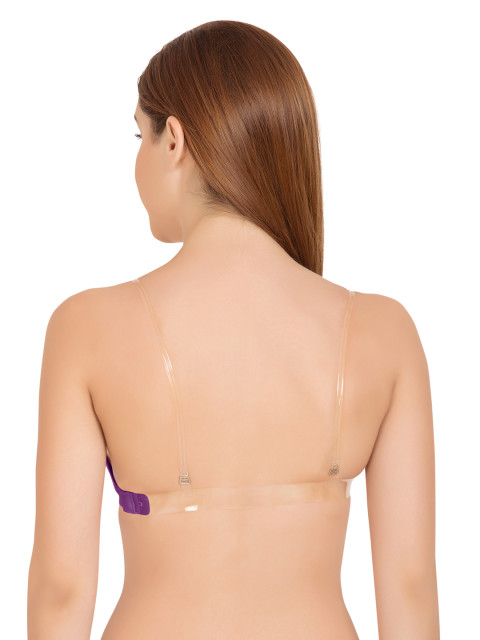 Wearing everything backless is the trend currently. From evening dresses to saree blouse backless is the 'in' thing. While girls with smaller bust sizes can absolutely rock the stick on bras, it's a tad little tricky for the endowed girls. Opt for bras with transparent back straps with silicone front cups. They give you coverage as well as support.
#5 The Convertible Bra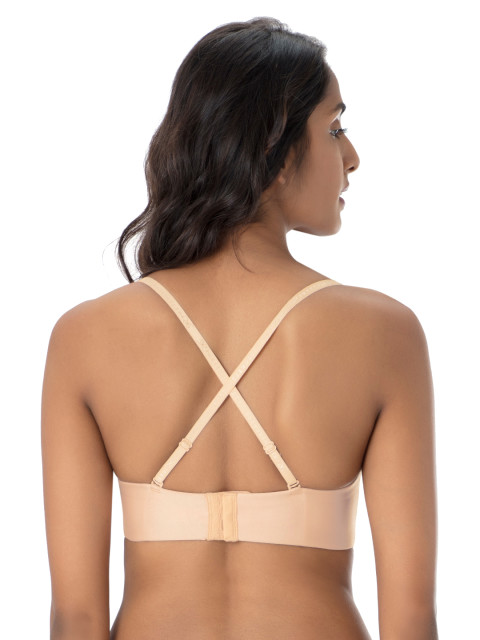 You absolutely cannot miss this one in your lingerie wardrobe. The convertible bra has straps that are detachable and can be arranged to form different styles. You can make a regular looking bra a crossover or bring both the straps on the same shoulder for those cute looking one shoulder dresses or tops.
#6 The Push Up Bra
There is no substitute to the good old push-up bra for that little uplift. They enhance your bust line like no other bra and gives you a defined cleavage. If you want to add oomph to yourself in that favorite LBD, opt for a push bra.
#7 The Simple White Bra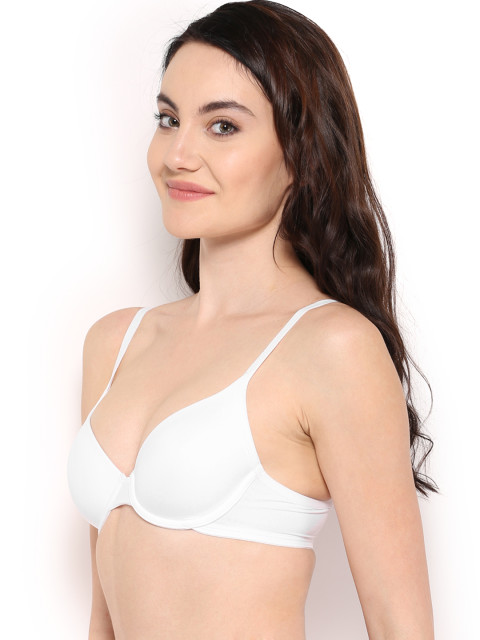 These days you get bras in different prints and shapes but a white t-shirt bra is a savior for working girls who need to don the corporate look. A white bra or a nude bra is absolute essential in your wardrobe
#8 Bralettes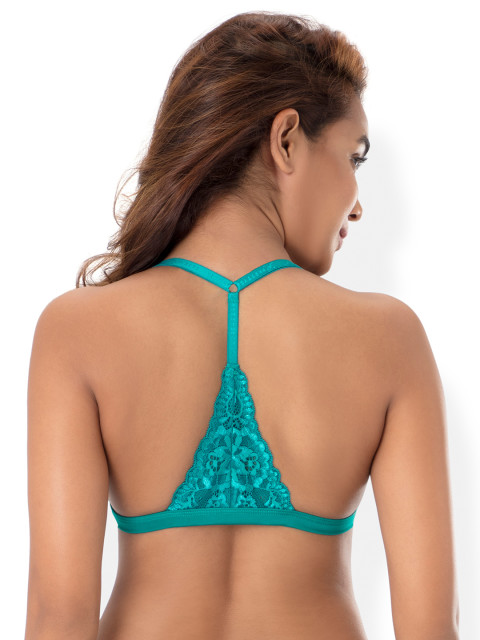 Bralettes are quite an in thing now and ever since Anushka Sharma danced away in one of her songs in it, girls can't get enough of it. They are super comfy with wires or hooks and are a statement in itself.
Wasn't this must have bra guide cute? While you get most of these bras at a store I prefer buying them online these days. There's a lot of variety that you can find online. How many of these you already own? Which one is your favorite? Let me know in the comments section.