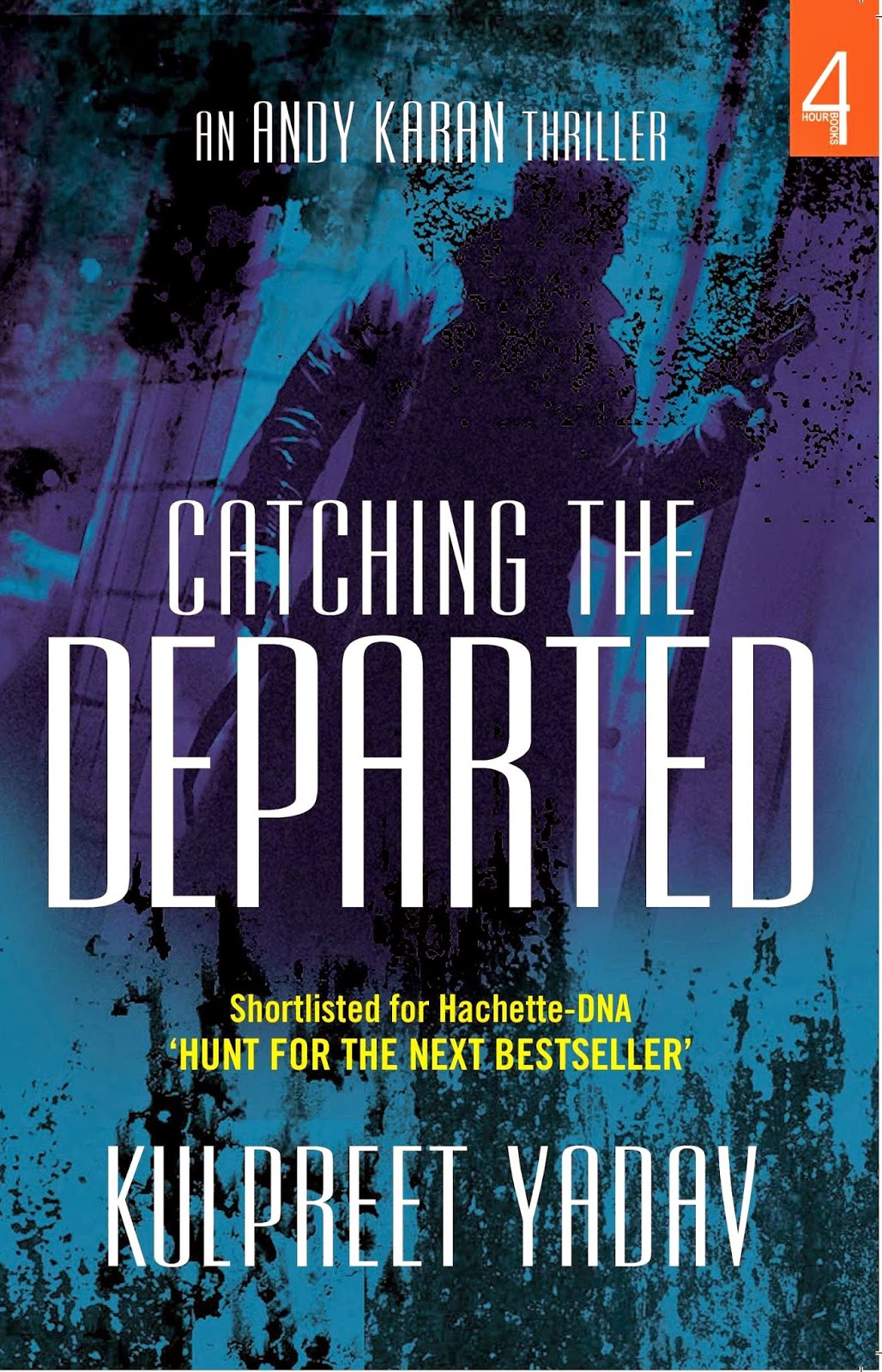 I am doing so many things together that I have no idea what all is happening around or where time is flying away. Work schedule is going hay wire and so is every other thing. I finally finished with the thriller I had started more than a week ago and it's time for the review. Catching the Departed by Kulpreet Yadav is an intriguing thriller.
The Story
Investigative journalist Andy Karan heads towards Tilakpur seeking a story on a cold blooded murder. Ram Avatar a small time drunkard is murdered and it seems there's a lot that doesn't meet the eye. Andy is attacked and left in Delhi in an injured state. Monica, the editor of the magazine and Andy's boss doesn't want him to continue on the story and asks him to resign. But who is Andy actually? I'll not give it away.  Okay little peep into it, he is an ex-army officer. I really don't want to give other stuffs out because it's very nicely put in the novel.
The Magazine owner is also reluctant to cover the story. So now why did a good for nothing drunkard got murdered? Who gives an editor of a magazine such a lead? Who attacked Andy? What is lying in Tilakpur? The novel is the answer to all of that
My Thoughts
Andy is a very likable character. I like the way the author has built his character up and also the part where he mentions how he got two first names Andy Karan. Kulpreet paints a wonderful picture of Delhi with his words. I love the detailing. I specially like the sequence when Andy is asked to meet someone in discreet and how that person shares his contact number. May be the motive by the enemy could have been worked upon a little more.
Language is fluid and easy. This is the first installment of the Andy Karan series and I am sure Kulpreet will be back with many more.
About the Author
Kulpreet Yadav is the founder and co-editor of Open Road Review, a literary journal. He is associated with Under the Banyan Tree an online forum. His earlier novels have won many awards in competitions. I had reviewed earlier one of his collection of short stories and you read it here.
My Rating – 3/5 A good Weekend read I say. 
BOOK DETAILS
Publisher
Tara Press
ISBN-10
8183860664
Edition
1st Edition
Imprint
Tara Press
Book Type
Fiction Book
Number of Pages
258 Pages
Publication Year
2014 July
Language
English
ISBN-13
9788183860666
Binding
Paperback
———————————————————————————————————-
This book was sent by the author for a review and the views written here are completely mine. I try not to be biased in my reviews.
———————————————————————————————————–