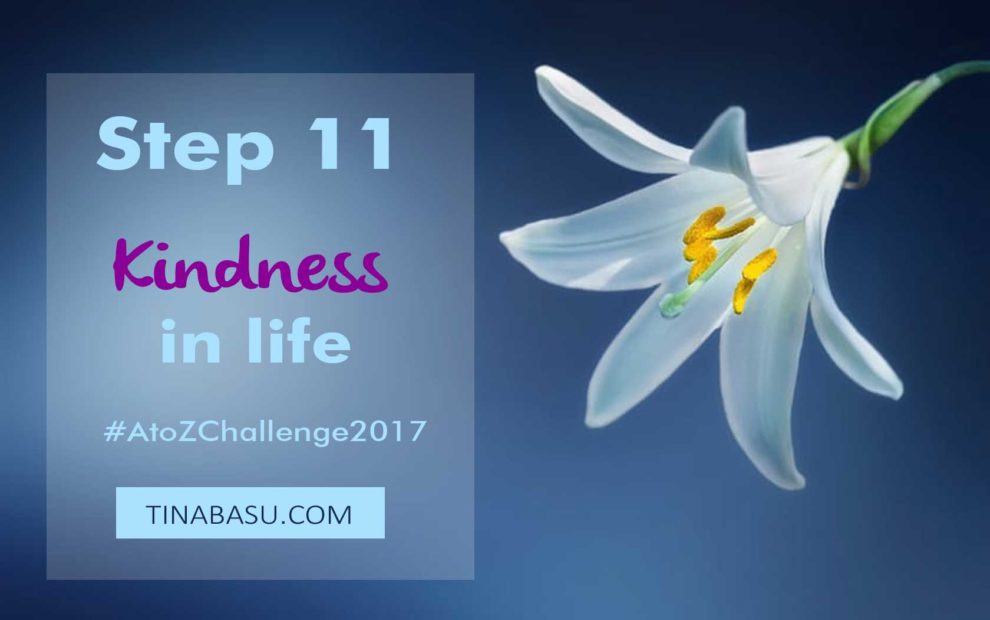 Do you fancy a day when you wake up and don't want to be kind? Or do you want to fill yourself with kindness for little things – I am sure you will choose the second option. Practicing kindness in life doesn't make you small or unimportant, it, in fact, is a very powerful thing. It's all about the choice you make – kindness or spite!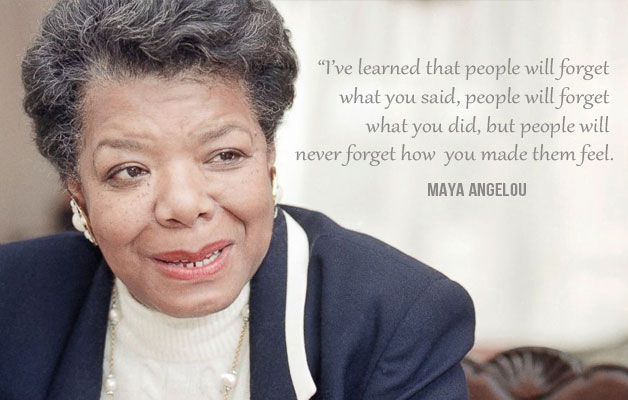 I am a big fan of Maya Angelou and her inspiring words. The above quote stands true to the time. People will never remember what you said, they will not remember you how good you were at making a presentation or how you did your work. But they can never forget how you made them feel, they can never forget how good, compassionate you were with them. Kindness in life isn't very difficult. Some time back I was walking back home after getting down from a public bus. I saw a visually impaired man trying to climb the footpath and he looked a little perplexed. I went ahead and helped him climb the footpath (in Bangalore you have footpaths and roads in very different levels, it feels like you are climbing a hill!) But then realized he's not perplexed because of climbing the footpath, his stick was enough. He wanted the direction and bus route for a place he wanted to go. But he wasn't feeling very comfortable to ask anyone, nor did anyone come forward to ask or help him out. After telling him the bus number I asked him if he wanted me to accompany him till the bus – he said no thanks, I don't want to depend on someone! `That one line made me realize how differently I was seeing him. But somewhere I was happy I could help.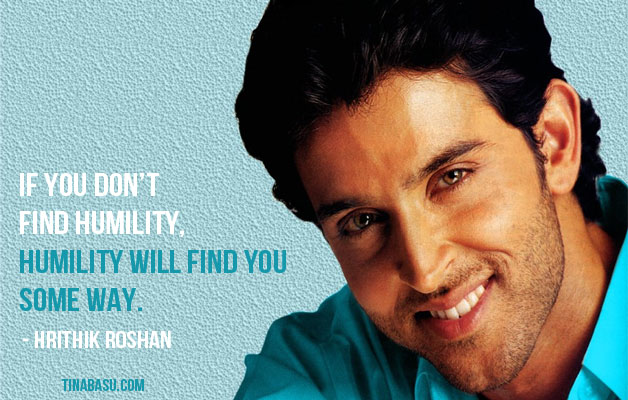 "Being humble is the starting point to being creative" – Hrithik Roshan
Humility and kindness go hand in hand. I find Hrithik a very inspiring man with very inspiring and motivating words (and I am completely unbiased when I say that). In an interview, he had said, "If you don't find humility, humility will find you some way." He explains if you are not humble and kind life will bring you in situations where you to learn to be humble and kind. If you give it a thought you might find the quote very true. There is no way you can escape kindness in life and it, in fact, helps you to become a better person.
Why is it important to practice Kindness in Life?
Kindness broadens your frame of mind, kindness brings you respect.
Being kind is a feel good factor
Kindness helps people feel respected and not alone or cornered
Kids will learn from your example of kindness
Kindness brightens our world and softens our heart
Kindness creates loyalty
 Drop by my food blog Twinkling Tina Cooks where I am sharing 26 Dessert Recipes.