"Life is either a daring adventure or nothing at all" – Helen Keller. How often do we introspect about our own life? We as humans are in a rat race – admit it or not. You are rushing at work, rustling through daily chores, managing our responsibilities have our shares of socializing and dates and holidays – but are we living life to our fullest? If you ask me – the answer would be no.
During my under-graduation days when I used to ask myself – what the hell are you doing in your life, answers were you have to study well, you have to pass your exams, you have to get into a PG course, you have to get a job!
While I was working, the answers to the same question were
a. You have to do well at work
b. Get to a better position
c. Buy a car
d. Go on Holidays
A year back when I asked the same question I asked myself back – have I really lived my life so far? Unfortunately, the answer has been NO. Then I realized it has to do more with what I want and what I need. It's probably within me to lead a better peaceful life – but something I had not done earlier.
Also, I guess with age you become wiser (okay I am 31 and not 80, if you thought so). I have made many lifestyle changes lately – I am practicing Thankfulness, I am probably little more open to help people than earlier, I have started loving myself (okay, now this is not nepotism but I think I am good, and there's nothing wrong in admitting that!)
So this April I am sharing 26 Steps to a Meaningful Life – where you celebrate yourself, feel good about yourself and get all sorts of positive vibe from my space!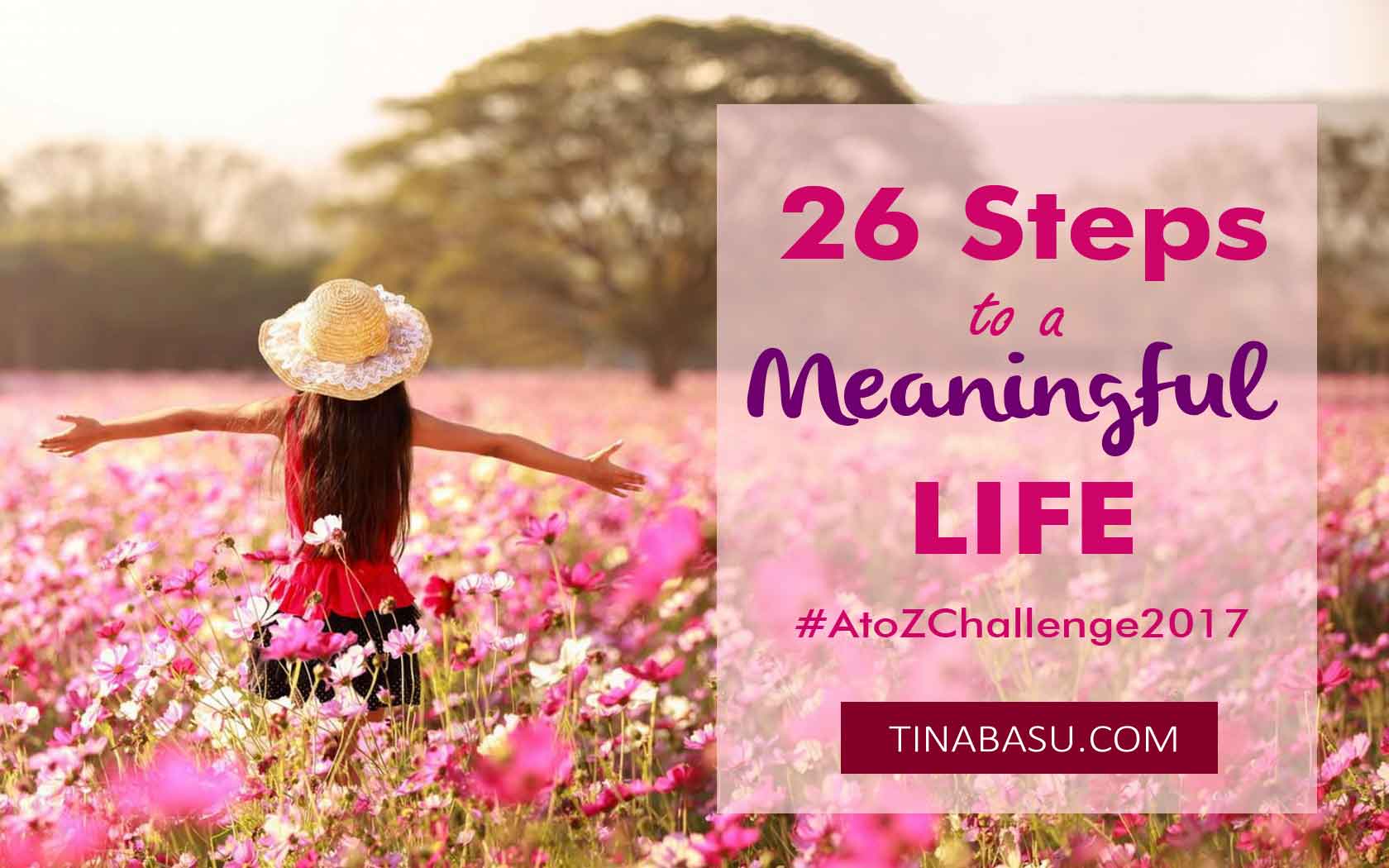 So watch out this entire month, everyday except the Sundays one new step to a wonderful Life!