Great attitude is like a perfect cup of coffee, don't start your day without it. Good Morning – Unkown.
Well that wasn't a coffee advert! Do you like your mornings? I am not a morning person at all – I hate the sound of alarm. I am more of a night person. I have hated waking up early right from childhood. I still don't understand how some people wake up at the crack of dawn every day – yes every single day! I can do it sometimes but not regularly. But when I bought my apartment in the suburbs I had to wake up early and leave for work by 740 AM. And I can see myself having early mornings in the future when my son joins school. But there certainly is something great about every new morning – even if that's a 8'o clock morning. There are many things I am thankful for when I wake up in the morning.
My Little Man Sleeping by my side (or just about anywhere in the bed)
That I love my baby is an understatement – its same for every mom. I like when he snuggles up to me. I have tried him putting him in his bed but he hates it – he has hated from his infancy. He sleeps in one position and rotates in the bed throughout the night. By the time it's morning he's either at some corner or has his foot on my face. Half the time I am woken up with a tug or kick or some hulk smash from the little guy. The impact of these smashes is getting intense as he is growing up but I am still thankful for having him in life and making me a better person.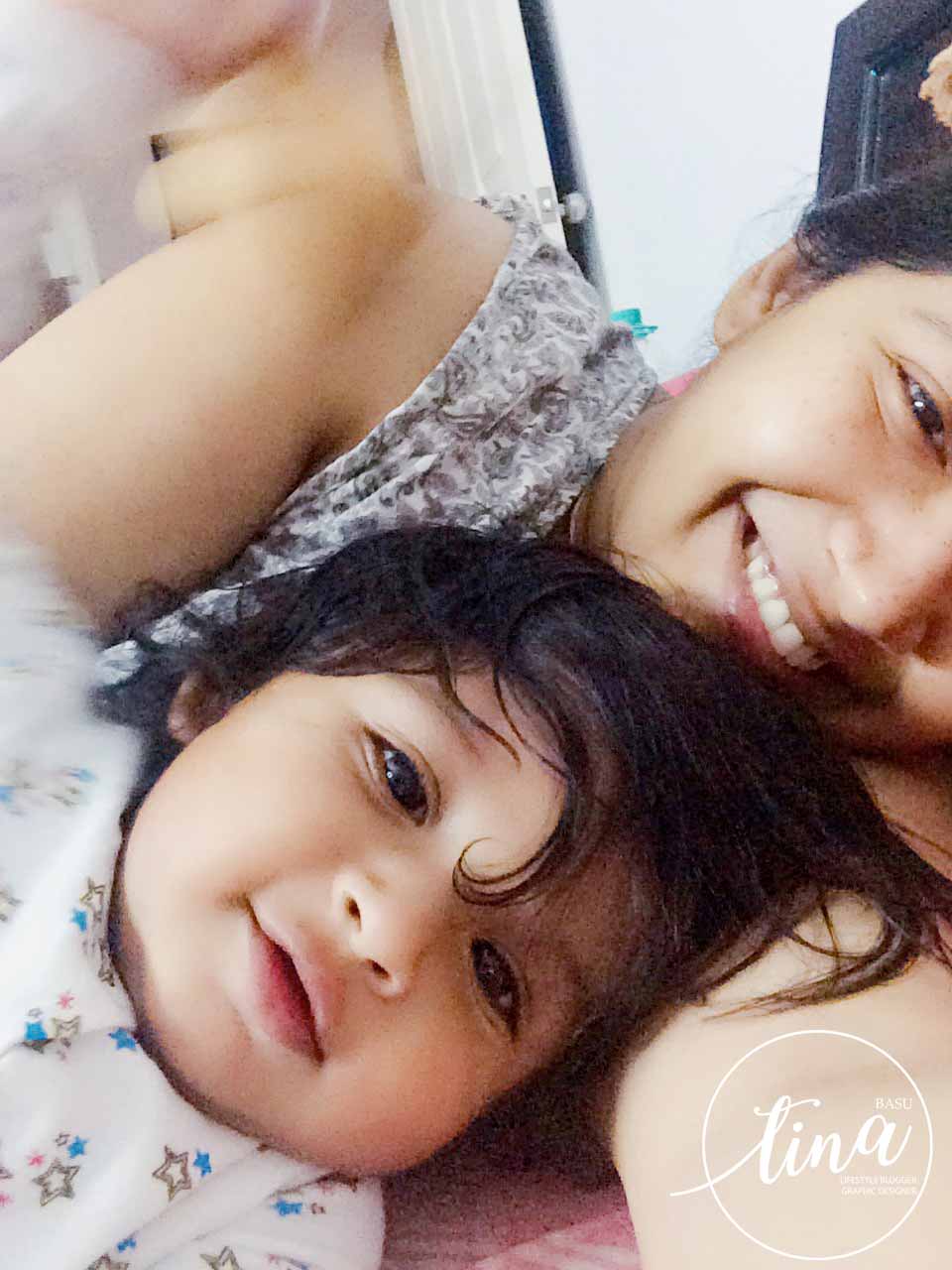 The Terrace Garden
I water my garden in the morning and evening and look forward to doing that. The blooms, the little buds, the fresh new leaves, the greens are all therapeutic. It gives me the much-needed dose of freshness every morning. I planted some spinach roots – from the store bought bunch) a few weeks back. And they have grown leaps and bounds and looking super awesome. I also planted a carrot top and that has become a cute little shrub.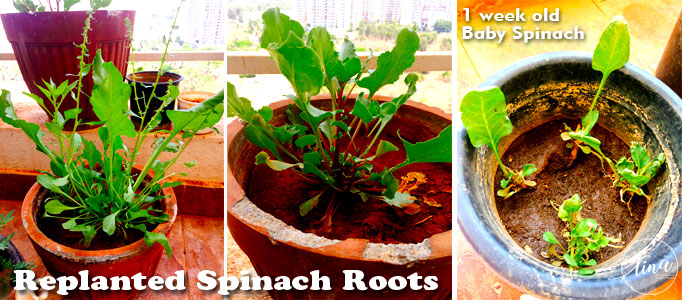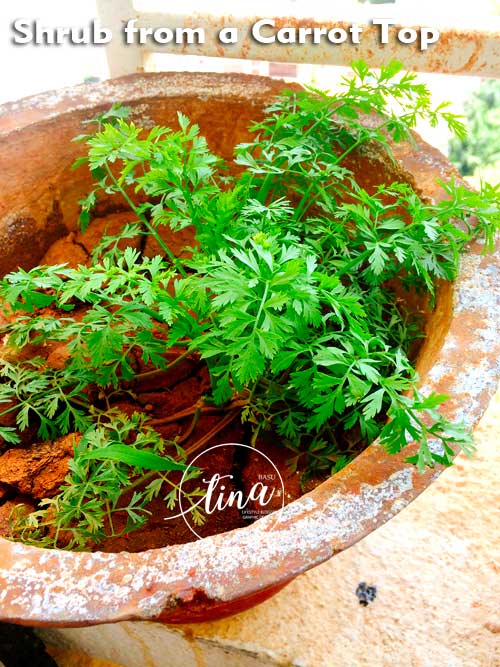 My Devices and Internet
This probably should go up one in the order because that's what I do when I wake up. Check my mails, DM, briefs, moderate comments on my phone or iPad. Without the devices or the internet I feel weird. My son finishes up all the high speed data way before the cycle is over and I have to do with a crawling internet speed some times. But imagine if I am stranded without the internet. Nightmare – NO WORK DONE!
The House helps
What exactly would I do if the house helps don't turn up? I am thankful when they turn up else it's mayhem in here with the little man trampling over every damn thing. And when they don't up (which happens quite often) I go mad. I almost pray every morning – please bring them over to work!
Thankful to life
There are lot of things in my life that I don't like – BUT there are many more that I like, love and am thankful for. That's who I am and I am thankful for that.
Not to mention that's our prompt for #ThankfulThursdays Week 22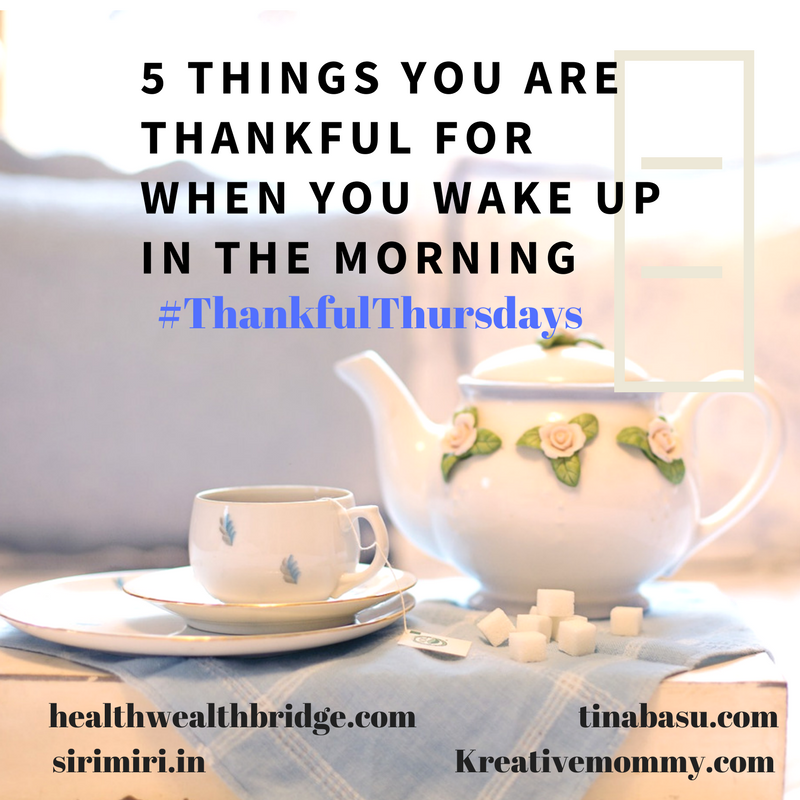 #ThankfulThursday Week 21 Winner
Last week we had amazing entries for the prompt on 5 Small Joys in Life. Our featured blogger for Week 21 is Romila from NovembersChild. Read her winning entry here.
#ThankfulThursday and #AtoZChallenge
This April, if you are taking part in the A to Z Challenge, don't forget to link your post with us on the #ThankfulThursday linky. The link opens every Thursday of the month and you can add your posts of the week and we'll help you promoting your post on Social Media – Facebook, Twitter, Pinterest (if you have pinnable images). You can add any post in the linky.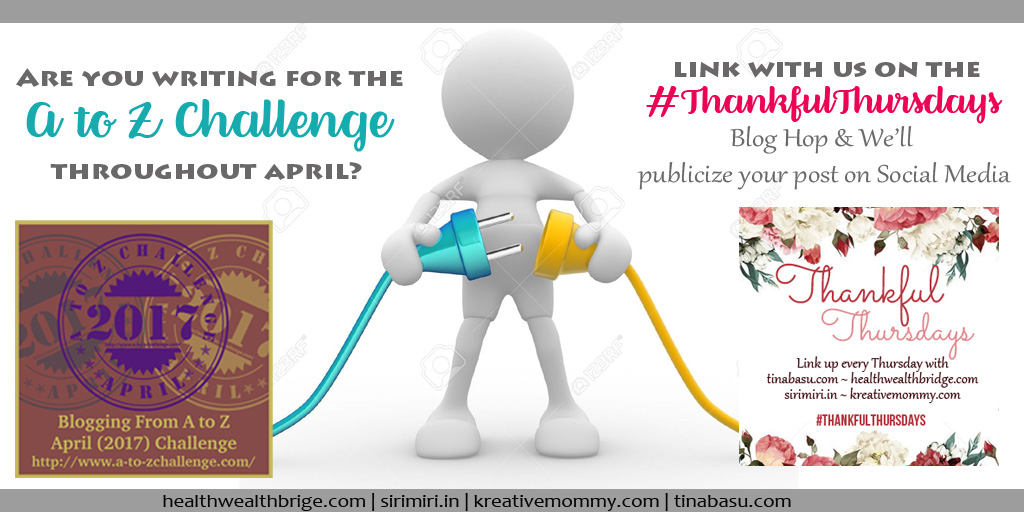 How to Participate in #ThankfulThursdays?
Follow @twinklingtina  @misra_amrita @Mayuri6 and @Deepagandhi1 on Twitter
Prompts will be announced every Wed 20:00 hrs IST
Read, comment, share on host and co-hosts posts and at least two more posts linked in the party Pro Tip – Networking and commenting is good for your blog's health and ranks.
Use #ThankfulThursdays in your post and share in social media using the same hashtag.
Every week we will have one featured blogger who is the best reflection of this community spirit