The Maldives, with its crystal clear waters and white sandy beaches, is a popular destination for honeymoon and leisure travel. Lying to the south-west of Sri Lanka and India, this island country knows how to captivate you with its beautiful blue lagoons.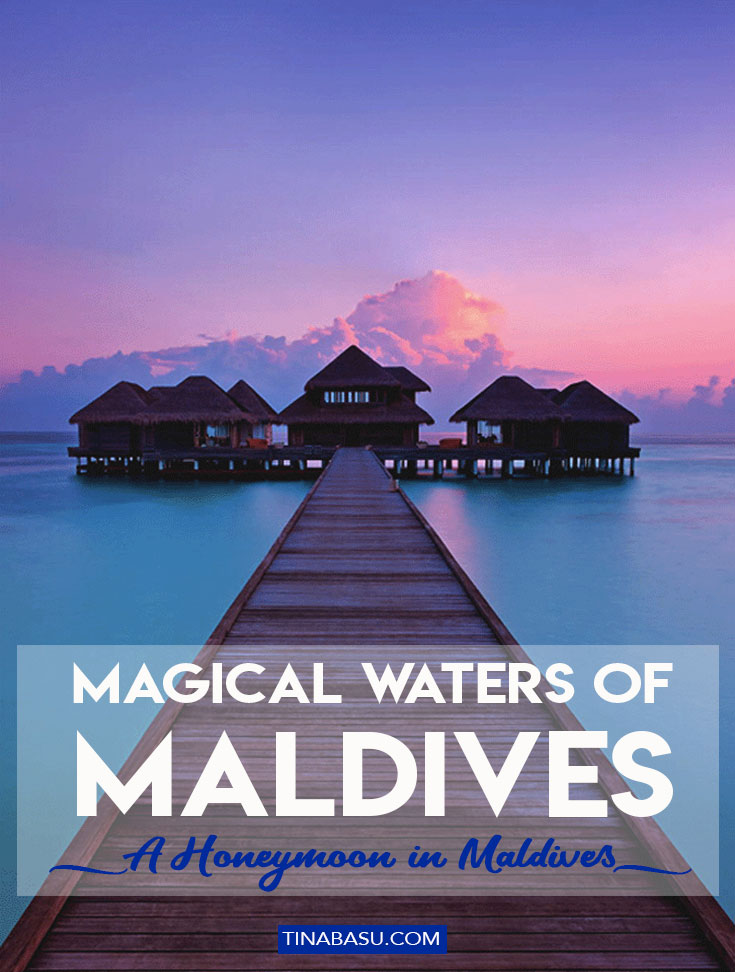 The Maldives is one of the most beautiful island nations you can visit for a holiday. It is the smallest Asian Country with a population of only 427,756 inhabitants. The chain of 26 atolls surely knows how to mesmerize you with its sunny beaches, white sands, and picturesque blue lagoons.
After a fortnight-long wedding celebration back in Kolkata it was time for the newlywed couple to spend some time together after the wedding hangover! The concept of honeymoon these days have become so commercialized that not traveling to an exotic place brings a big question mark on a lot of people's faces. Being a movie enthusiast I too had always visualized of a dreamlike honeymoon. But after months of research over the internet (pre-wedding) we had zeroed down on the Maldives to be the ideal exotic location for our honeymoon.
Best Time to Visit Maldives
December to April, which is their summer, is the peak tourist season in Maldives. It is most expensive at this time. It's warm, sunny and has clear skies during their summer months with almost no rain – perfect for tourists.
May to August is their monsoons and you can expect heavy rains in these months. But you can manage some great deals on hotel bookings during this off-season.
Reaching Maldives
Maldives is a popular destination now and you have direct flights to capital island Male from Bangalore, Kochi and Thiruvananthapuram. Air India is the only airline which has direct flights to Male from India.
Visa for Indian Passport Holders and Immigration
Maldives is one of the countries that provides Visa on Arrival for Indian Passport Holders. A 30-day free Tourist Visa is issued for all nationalities provided you possess:
Passport with Machine Readable Zone (MRZ)
Should have at least 6 months validity
Valid return air-ticket
Enough funds to cover the expenses for duration of the stay in Maldives. (US$100 + $50 dollars per day) or a confirmation of reservation in a Tourist Resort or a Hotel
The immigration process is quite fast since there are multiple counters at the airport. We got our visa on arrival and immigration done under 10 mins.
This was the first time I was visiting a country which was scattered in numerous islands. The first sight of the tiny islands was thrilling. The bright turquoise blue lagoon surrounding each tiny little island looked like paintings.
Male International Airport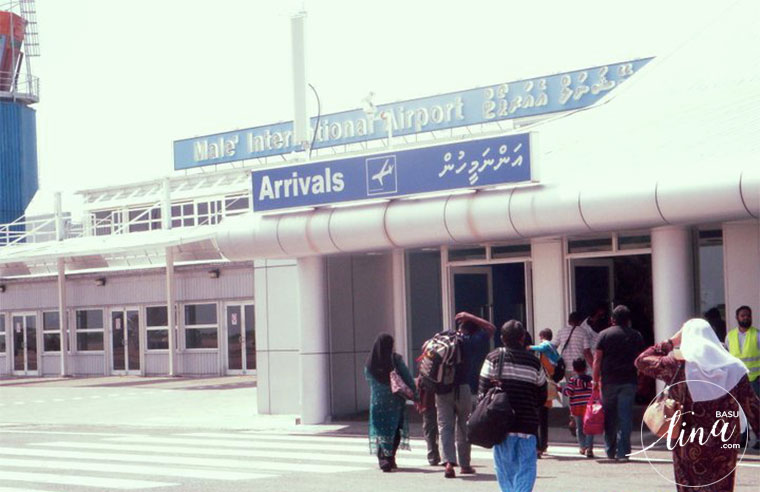 As the flight landed it felt as if we landed in the middle of the sea. It's probably the cutest airport I have ever seen with a runway and a little building with blue waters on both the sides. I had read the runway was made by joining two islands artificially! Kudos to the engineers for making this possible.

Airport Transfer from Male International Airport
Being an island country made up of 1,190 coral islands the common mode of transfer is either a speedboat or a seaplane. Male airport hosts the biggest sea-plane operation in the world. The sea-plane terminal in just next to the airport.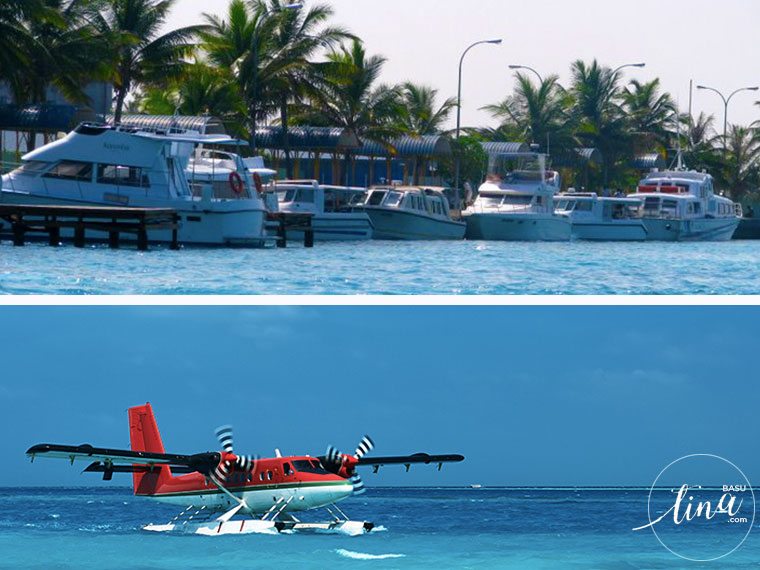 Things to Remember: The Sea Plane service works only during daylight hours. If you are arriving at Male International Airport in the evening you might have to stay there overnight.
The island that we were to stay on wasn't too far away from Male and we hopped in on a speedboat. Thus my first love affair with the mystic waters of Maldives started while whizzing past numerous islands towards our resort island in the speedboat. Trailing white surf behind the speedboat looked picture perfect.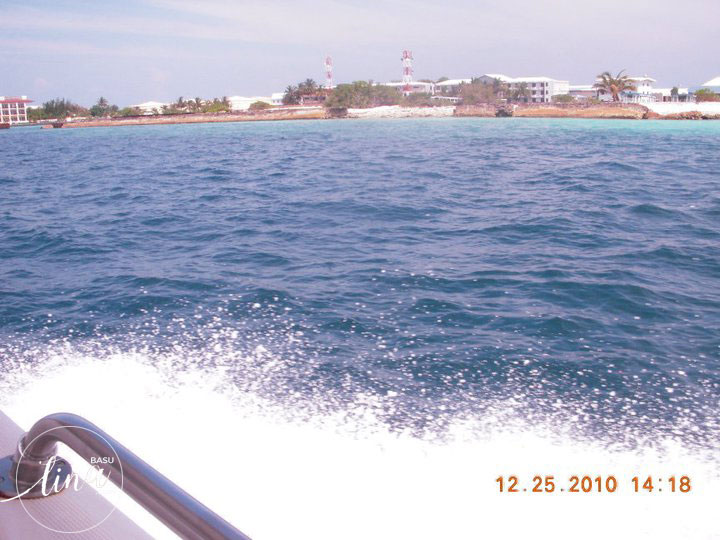 Staying in Maldives: Best Resort Islands
In The Maldives, if you are staying at an island resort, then expect that entire island to be your resort. These islands are not more than 2-3 km in total length. All island resorts are equipped with bars, restaurants, nightlife water sports and many more. Maldives is a safe travel destination, travelling solo to Maldives is a great idea too. You can take day tours to nearby fishing villages or uninhabited islands or a city tour of Male capital city from your resort island.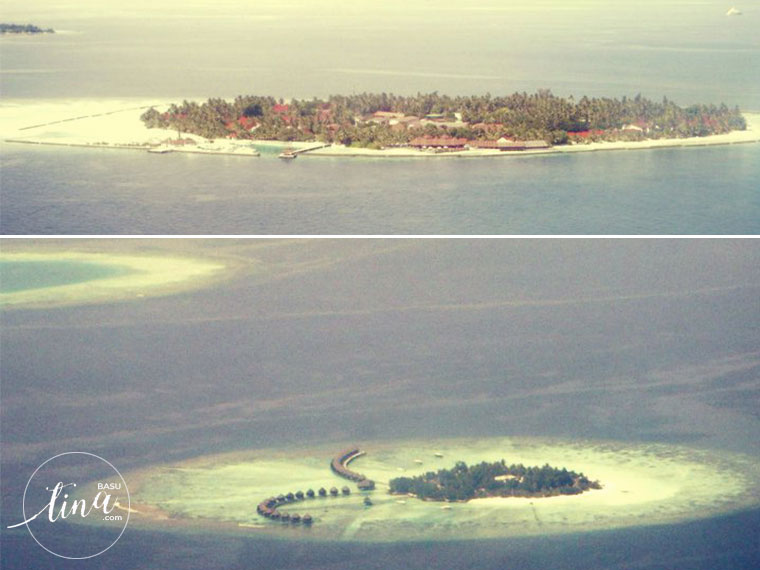 Don't Forget: Most of the island resorts have water bunglows or water villas and staying in them is an experience. Don't miss that. They are priced a little higher than usual rooms or beach facing bunglows.
The Maldives offers you resorts of all kinds. You can choose from ultra-luxurious stays in water villas with private pools to budget hotels. Some of the popular resort islands are Paradise Island, Bandos Island, Dhigura island, Chaaya Island, Kurumba Maldives, Reethi Beach Resort, Taj Exotica Resort & Spa and many more. In general Maldives is an expensive place and tourism is their main industry. But you can visit the Maldives on a budget as well. All transactions are carried out in US Dollars. It is better to get a deal with full boarding. But carry enough cash for water sports, city tours, airport transfers etc.
Our Stay: Chaaya Island Dhonvelli
We were staying at an island called Chaya Island Dhonvelli. When we reached our resort, the walk up to our water suite felt like a movie. Walking through the white sand, perfectly maintained greenery, cool shade of the trees across the lagoon, we reached our water bunglow.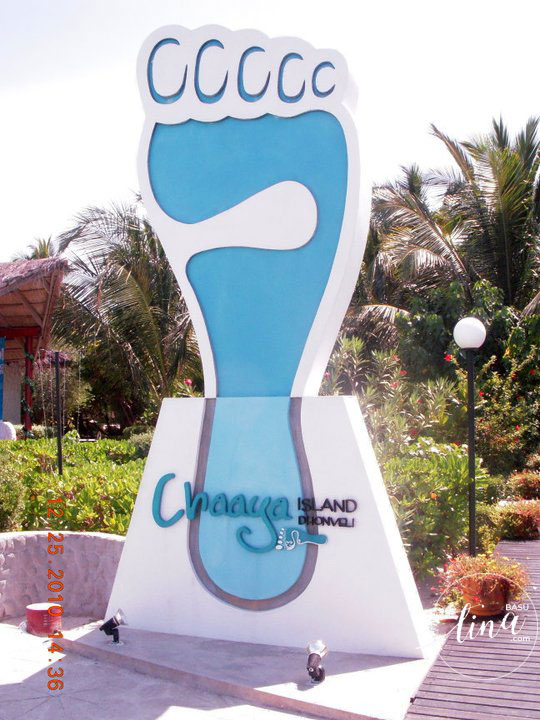 While doing my initial research the idea of staying on water seemed romantic. However, when we saw it, it was much more than that. A long brown jetty laid across the cool blue water on a bright sunny day had put us in a romantic mood instantly.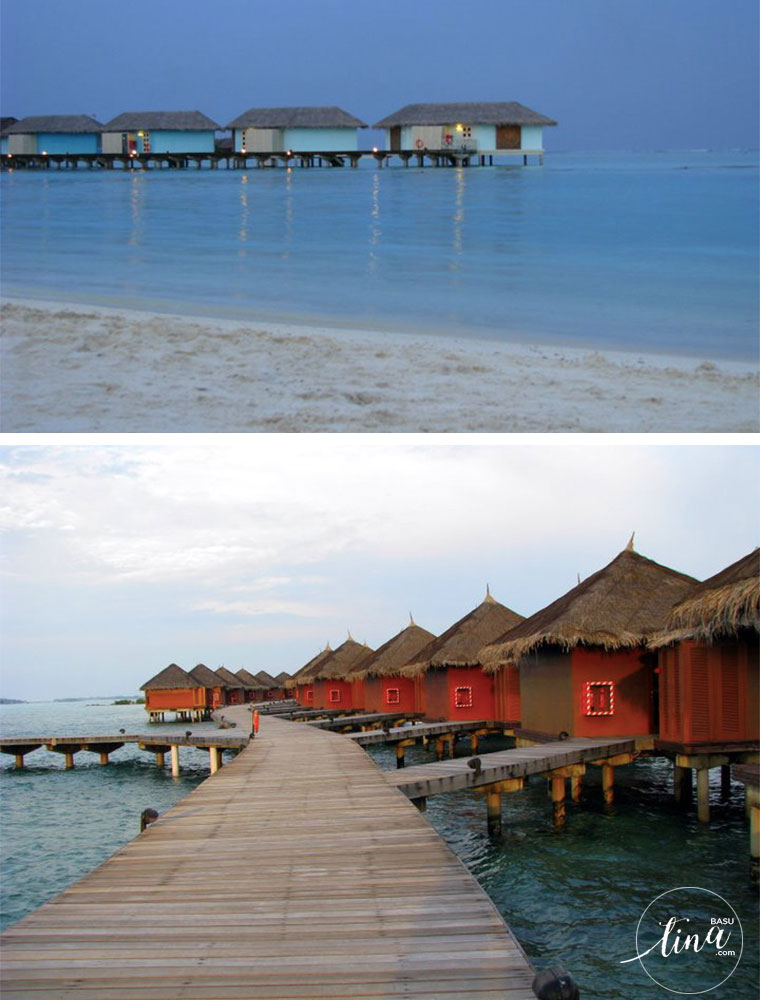 The Water Bunglow
From dipping feet in the lagoon from your private sun deck to walking through the corals reminded me of the various secrets or nature. I cannot forget the schools of colorful fishes that we saw swimming right under our suite. You can spot numerous breeds and their amazing colors are a true feast for the eyes.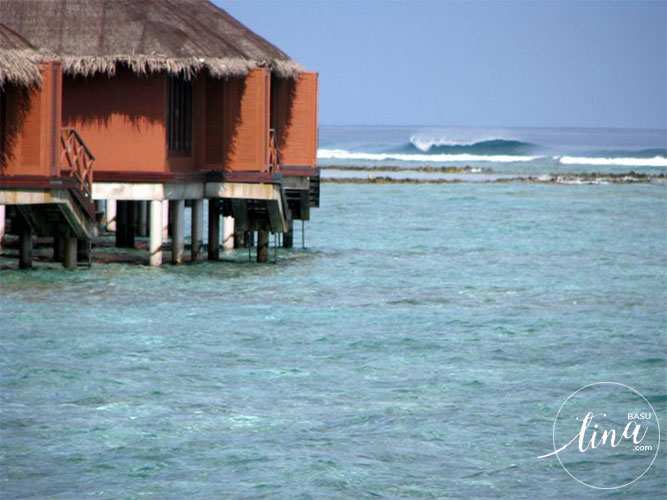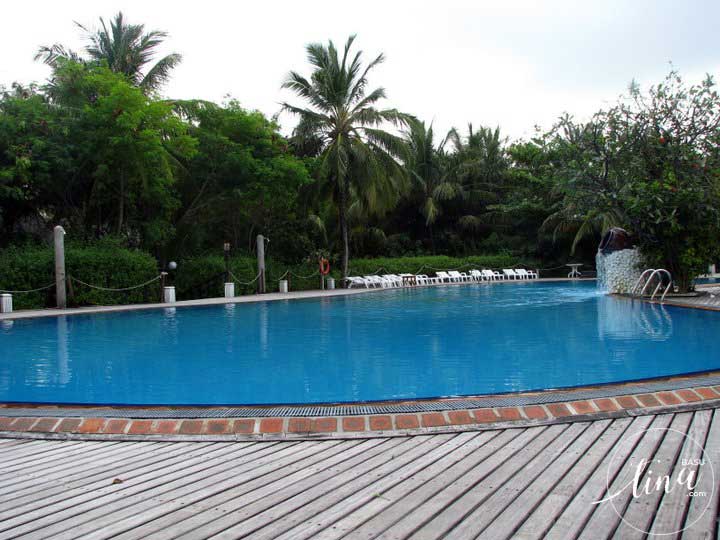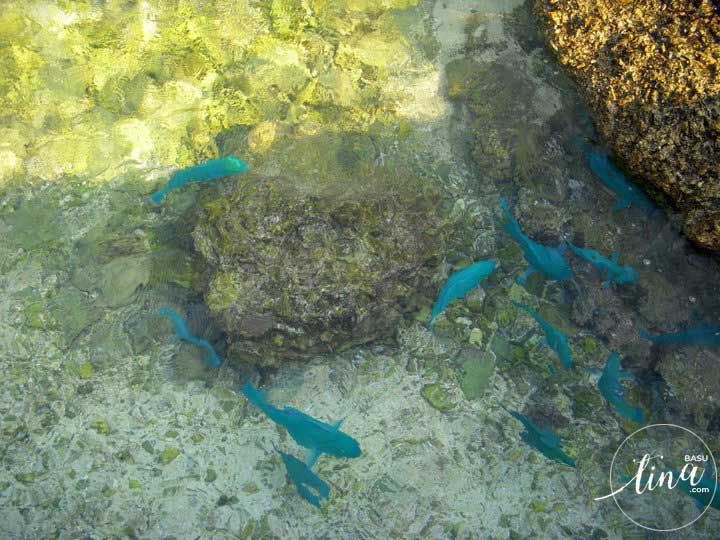 Catching a sunrise, soaking yourself in the water, occasionally spotting a baby shark swimming along with you made me fall in love with the place.
We were in for a treat from the start. Exotic buffets, live barbeques, a drink under the stars with an occasional flickering of the candle you are surprised with great hospitality every time.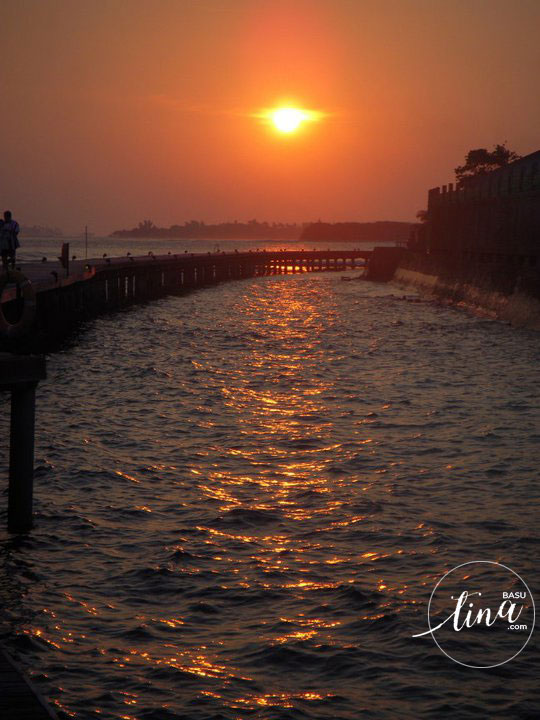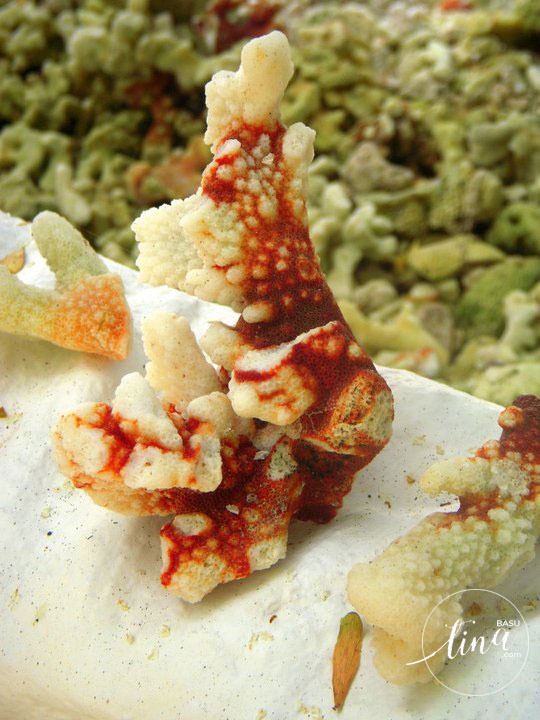 Things to do in Maldives
Apart from relaxing and enjoying a leisure holiday don't forget to enjoy some great water sports. Most island resorts have their own water sport facilities. Go snorkelling or scuba diving. Take a trip to the fishing villages or go island hopping.
You can see the deep oceans from submarines or catch the glowing beaches at night with Bioluminescent Plankton.
Watching the endless turquoise waters blending into a similar bright sky seemed spellbinding. Maybe there's some magic in the waters which relax you, or maybe it's the brightness which brings a smile on your face.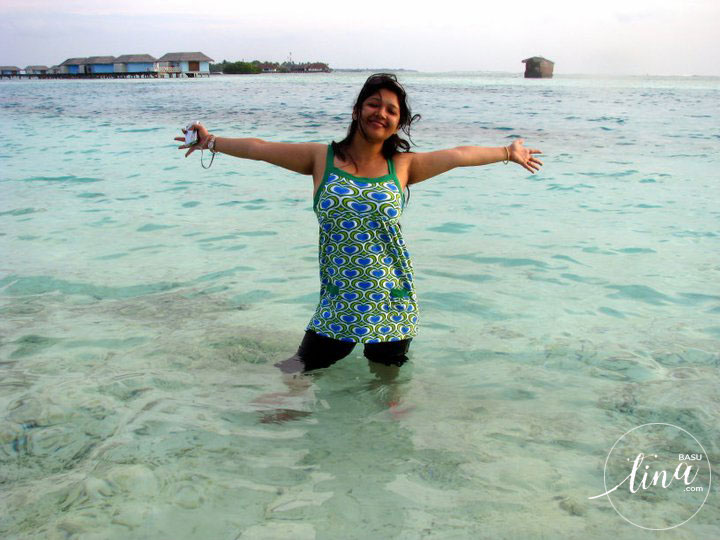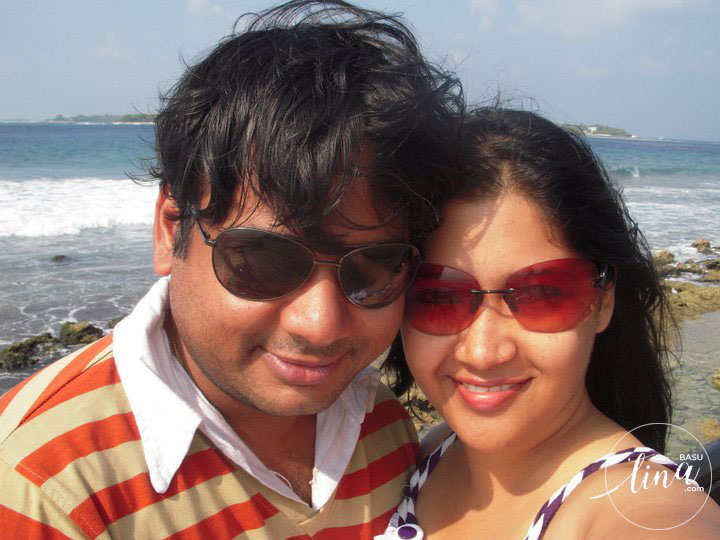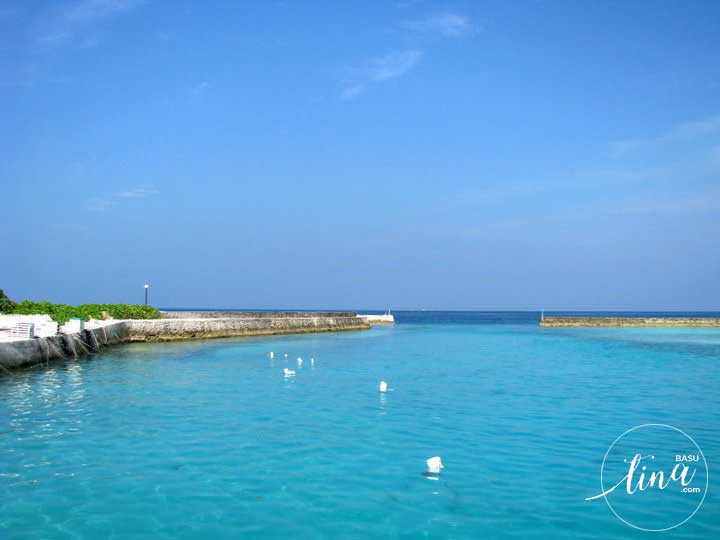 We were happy to have chosen this tiny island country as the destination for our honeymoon, otherwise we would have never known this magic that nature offers us. Very rightly the Tourism department of the country has kept the name 'Maldives – The Sunny Side of Life' and that's the source of inspiration for the name of my blog too with a perfect picture from the island! [TinaBasu.com was previously The Sunny Side of Life – twinklingtinawrites.blogspot.com]
This post of mine is also my entry for the Cleartrip My purpose contest on Indiblogger. And if I happen to win the contest (fingers crossed) then some more tryst with nature is on the cards!
Update: I did win a Bonus prize – Cleartrip Voucher worth 5K INR for this post.