My Friend Alexa Challenge is an annual blogging challenge hosted by Blogchatter which promises to improve your Alexa rank.
Are you taking up My Friend Alexa challenge happening this September? Don't tell me you already don't know about it! It is on its third year people and if you want to sky rocket your website's stats and Alexa rank you should definitely check it out and participate. Go on Twitter and search with #MyFriendAlexa.  Okay, in this post let me tell you why it's great to have a good Alexa rank and how you can improve it with the My Friend Alexa Challenge.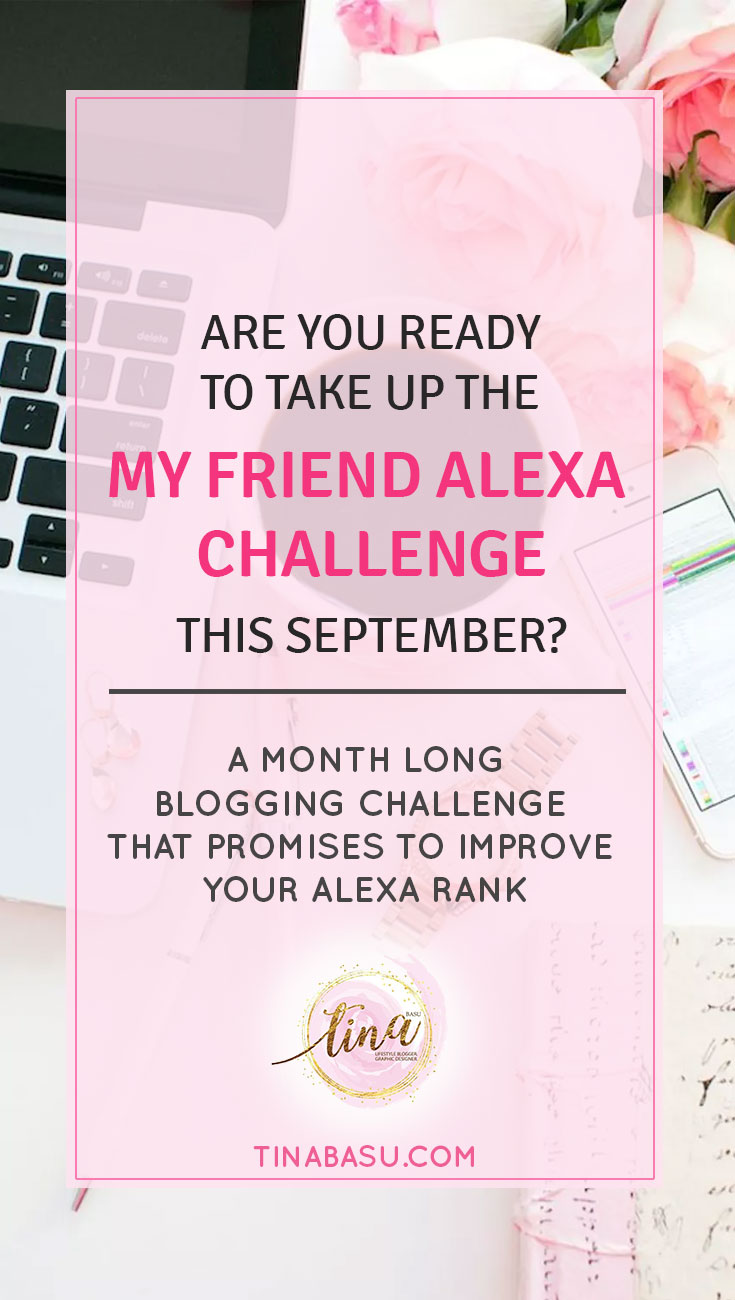 Why all these statistics are important?
Blogging is not just about writing what you like or adding a few widgets in your blog and make it look pretty. Your blog's or website's health is measured by stats and ranks – it might sound like jargons but if you are not working on –  SEO, Domain Authority, Page Authority, Page Rank, Alexa Rank, Bounce Rates, Page Loading Time – then your website is going to be lost in the massive ecosystem of Internet and websites.
If a brand is considering you for a collaboration first thing they want is the stats report card. If you don't have that – you have lost the collaboration right there.
First tell me what the hell is Alexa Rank!
Alexa Rank is designed to an estimate of a website popularity and is calculated from the combination of daily visitors and page views. This is calculated by the web traffic and data analysis company Alexa Internet, a subsidiary of Amazon.
What do I do to improve this Alexa Rank?
Nothing is rocket science on the internet, isn't it? Alexa has a Global Rank and an India specific rank. Globally if you can come at the 1L mark (1 lakh range of the rank), sponsors will love you.
You gotta do two very simple things in order to improve your Alexa Rank.
Get more visitors on your site
Get more page views
Simple.
Now the bigger question is HOW? How do I get MORE TRAFFIC? That is not the easy part. That's why I suggest you to join My Friend Alexa Challenge.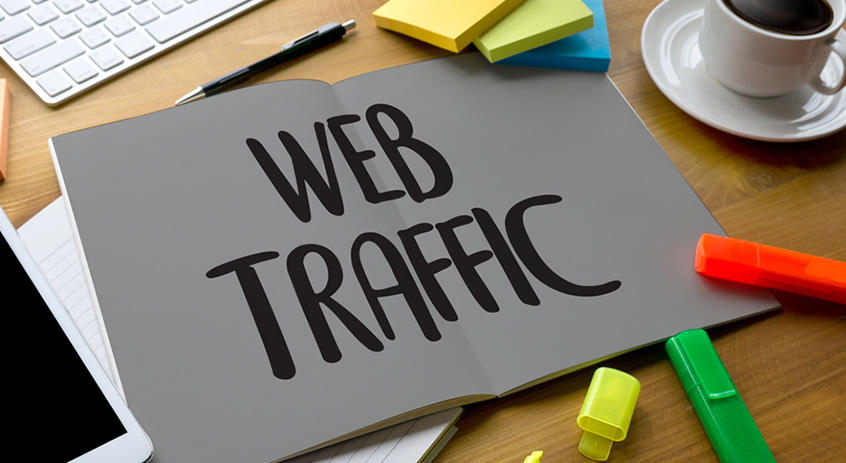 What? One more Challenge? What the hell is My Friend Alexa now?
No I am not talking gibberish. It's a totally legit 1 month long challenge that helps you to improve your Alexa Rank considerably.
My Friend Alexa is a blogging challenge hosted by Blogchatter that promises to better your Alexa Rank. I have been participating since last two years (or is it three, I forgot) and every time I have seen a huge spike in the rank. So I absolutely wait for September because – it pushes me to write and put up a new post.
I had participated from my food blog in 2016 and my Theme was #BakingWithTina. My Alexa Global rank at the beginning of the challenge was 484, 457. By the end of the challenge it went to 335, 473.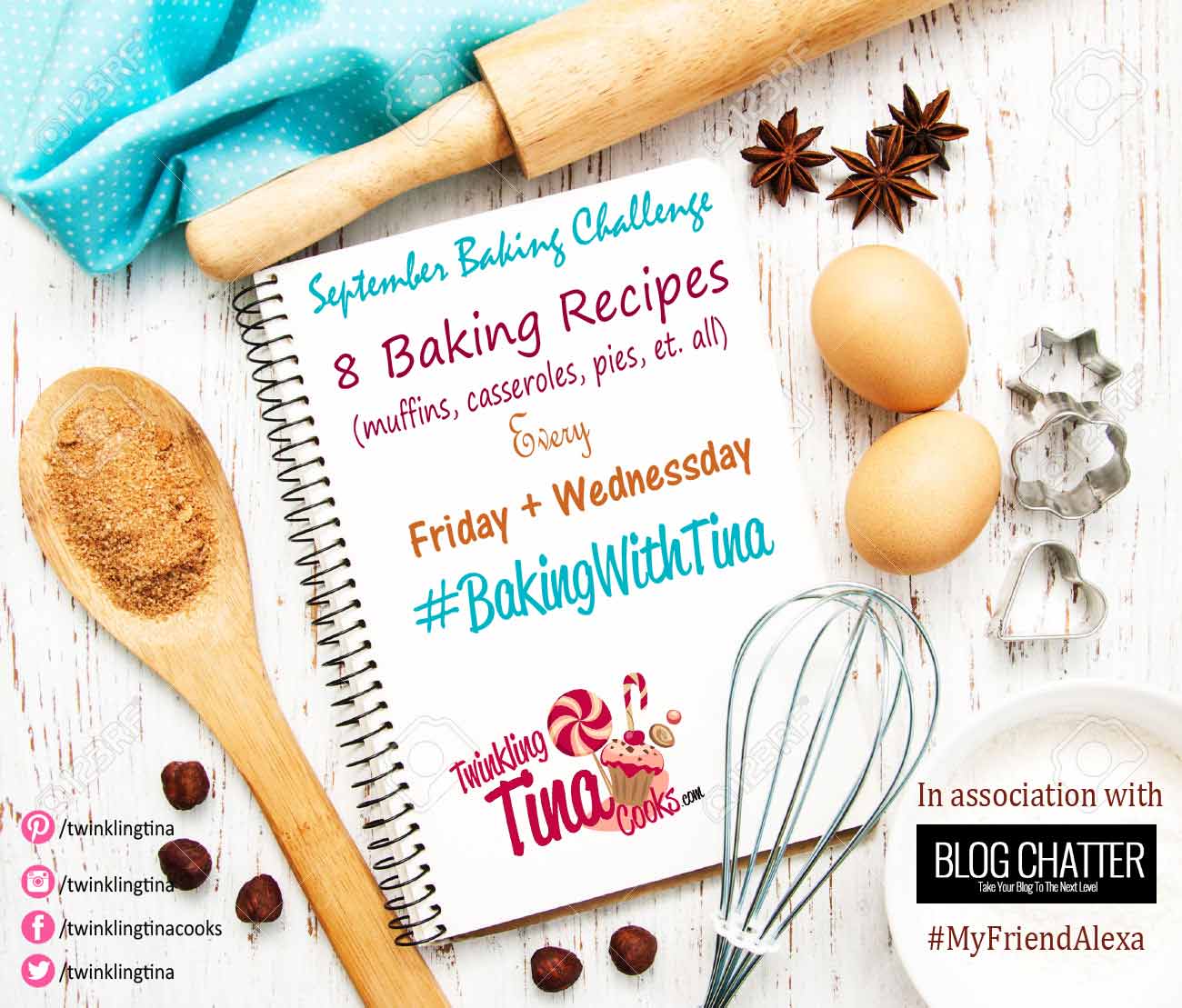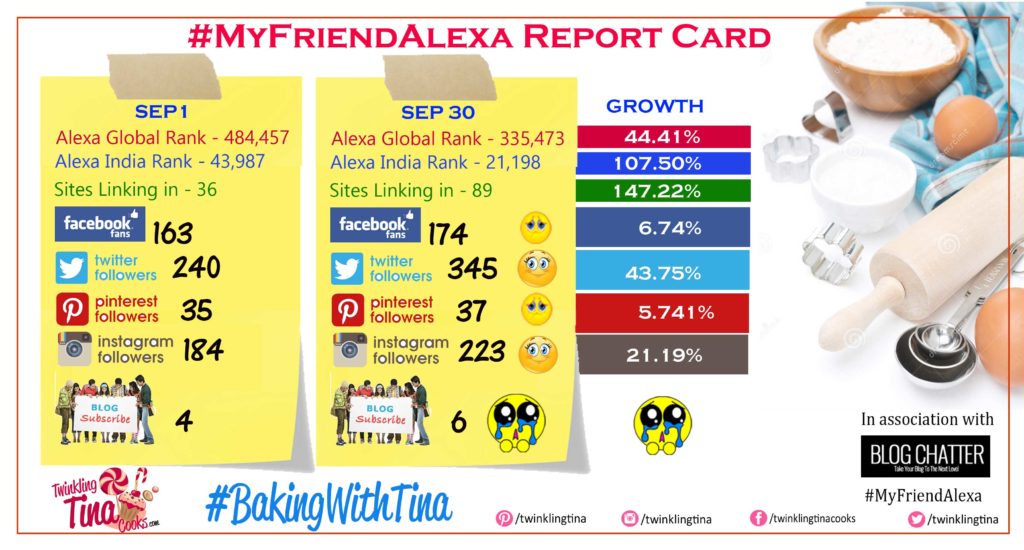 Now 2016 is when I had just started my new blogs with new domains ad went self-hosted so I desperately needed a lot of traffic and better stats. And #MyFriendAlexa helped to get better.
What do you need to do for #MyFriendAlexa?
Register yourself at the Blogchatter site for the challenge here.
Write content – 2 posts a week on a schedule.
Decides days when you want to post and stick to it
Read, comment, share, network (aka inviting traffic on your page)
Decide on your individual hashtag (eg. Like I Had #BakingWithTina)
Install the Alexa Toolbar on your Browser
Watch your stats improving
TODAY IS THE LAST DAY for registering for the contest. So you better hurry up.
 Do I Really need this My Friend Alexa Challenge?
If you are not pumped about the Alexa Rank, its okay. But do you know what all I have learnt from doing the challenge twice.
It puts you in a habit to write regularly (that's juice for SEO)
You read more blogs, comment on more blogs (networking)
People find your blog (you get unique visitors)
These three are extremely juicy stuff for improving your total site health. So why not do it. But let me also tell you the other half of the story. CONSISTENCY is the key to being the IRON MAN (or Wonder Woman, if you wish) on internet. And I totally suck at it. Some months I am totally pumped at doing great blogging and I see my stats improving and some months I go on long trips or be a sloth and see the stats coming down. I could have easily taken my Alexa Rank to 1L and above had I been consistent with my posting and reading schedule. This year the ranks are worse on my food blog because I have been neglecting that quite a lot. But hoping My Friend Alexa Challenge will help both the blogs this year too. (My Alexa stats on the sites are pretty bad now).
Are you going to take it up too?