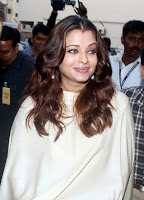 For the last few days news papers and channels are flooded with stories on when Aishwarya's going to deliver her first child, which doctor she is consulting, and which hospital they have zeroed in on!!! Are we all sitting jobless to follow her pregnancy routine and how many times she is going to the hospital and at which hour?
I am not a big Aishwara Rai Bachchan follower nor do I dislike her. But I am feeling sorry for her thinking how she is denied the right to enjoy her pregnancy and is under constant vigil by the media. From all that I read in a paper yesterday I feel the media is very unhappy on why Aishwarya is wearing voluminous salwars and not showing off her baby bump? But why? What on earth will the reporters get if she posed for the shutterbugs showing off her bump? I don't understand this. Would they start speculating from the bump whether it's going to be Master Bachchan or Miss. Bachchan? Or would they be able to tell how is the baby going to look – like mom or dad? What is the big deal if she doesn't want to be like Jolie or JLO?
I remember few years back when Suzzanne Roshan (Hrithik Roshan's wife) was expecting and she was seen at some award function with her bump these reporters started writing "from the size of her bump its confirmed she is expecting twins"!! Can you imagine that? Heights of speculation. And these days I doubt if Newspaper organizations at all hire any editors, if you see online editions of different news dailies you will agree with me.
Coming back to yesterdays articles I found they have infact started all speculations with the date of the delivery. They even went on to say 11 th is a special date because Sr. Bachchan's birthday falls on the same date!!!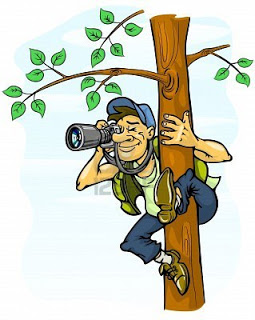 Is it worth trying to get every glimpse of a movie star?
Please reporters (who don't seem to find out any other news and is chasing the lady for any picture) get a life. Leave her alone, I think she deserves some privacy from your prying eyes. Let her enjoy this stage without having to think all the time about the paparazzi. I don't know why I am writing as if she is a close friend of mine but I am somehow irritated that these guys want to know everything, from doctor to suit number, to the menu and dress code for her baby shower!
Image source: Google Images