When your baby is born it is not only his birthday, it is your birthday too – as a mother. Being a first time mom is special. The joy of learning that you're expecting a baby, braving the first trimester hurdles, feeling the first flutters in your belly, till holding your baby in your arms –  each moment is exceptional. As a first time mom, you want to relive those moments all the time. The bond between a mom and baby is the purest connection in the world. Mother sparsh is full of love, care and tenderness.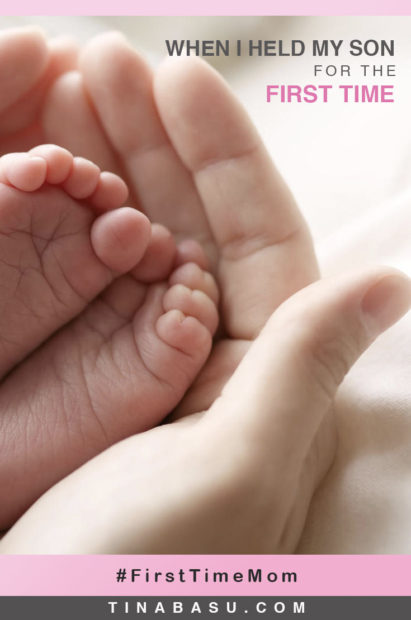 The Day I held my Son for the First Time – First Time Mom
Two days after my baby shower I got admitted at 39 weeks for a c-section because the cords were distressing the baby. Just out of anaesthesia, I was little drowsy and in pain. But someone has said it right – when you see your baby for the first time all the pain, discomfort and distress vanishes like magic. I fell in love with my bundle of joy the moment he was given to me.
At 3.5 kgs he was the prettiest and pinkest baby with a big mop of hair. Even if there was a surge of hormones ricocheting around my body and mind still zooming on and off from anaesthesia holding the new born in my arms gave the happiest tears of my life. It was magical, like a dream and overwhelming. I probably went through a million emotions in those few moments adoring my little one.
The promise I made as the #FirstTimeMom
The sense of being a mother, the first and foremost caregiver, kicked in while I was pregnant. Each time I saw him in the sonography room I grew more and more connected with him. When I held him in my hands I had made a promise to my little Bluey – I will get only the best for him. I will do everything in my hands to give the best upbringing and care to my baby.
There's no replacement for a mother's love and care. Mother sparsh is pure and a mom only wants the best. That is the time I had decided no day care or nanny for my baby – I'll do everything.
And I kept my promise. Throughout his infancy I took up the job of his first caregiver and did everything from giving bath to oil massage. I also am a mom who reads the labels of products very well before getting it for my baby. If it's not 100% chemical free or not safe for my little one's skin, I don't use it.
Mother Sparsh – Touch that's Gentle & Pure
Baby wipes are a mom's best friend. You need to keep them handy when you have a little baby. As much as you should be careful about changing their diapers every four hours, you also need to be careful how gently you can wipe baby's skin.
Mother Sparsh launched India's first water-based wipes. These wipes are pure containing 98% pure water. Mother Sparsh Water Wipes are also gentle for your baby's skin because they are derived from plants making it highly breathable and absorbent. This skin friendly natural fabric ensures they are mild, gentle and tender on your baby's sensitive skin – just like the gentle touch of a mom. It is very convenient for moms who are travelling. Use it during diaper changes or for cleaning babies face after feeds.
These wipes are not just gentle on baby's skin they are gentle to the environment. Since they are derived from plant fiber Mother Sparsh Water Wipes are 100% biodegradable.
What I loved About Mother Sparsh 98% Water Wipes?
When I get anything for my baby (even now) I read the labels. Mother Sparsh 98% Water Wipes scores high in being natural and safe for babies. Did you ask why I liked it?
Alcohol and paraben free
No polyester – plant based fiber
100% biodegradable
clinically proven water wipes preventing bacterial and yeast growth
hypoallergenic and pH balanced
Easily available in market or online
Cost Effective (MRP 175/- for 80 wipes)
Suitable for new born
Thank you Mother Sparsh for making such a gentle product which is as pure and gentle like a #FirstTimeMom.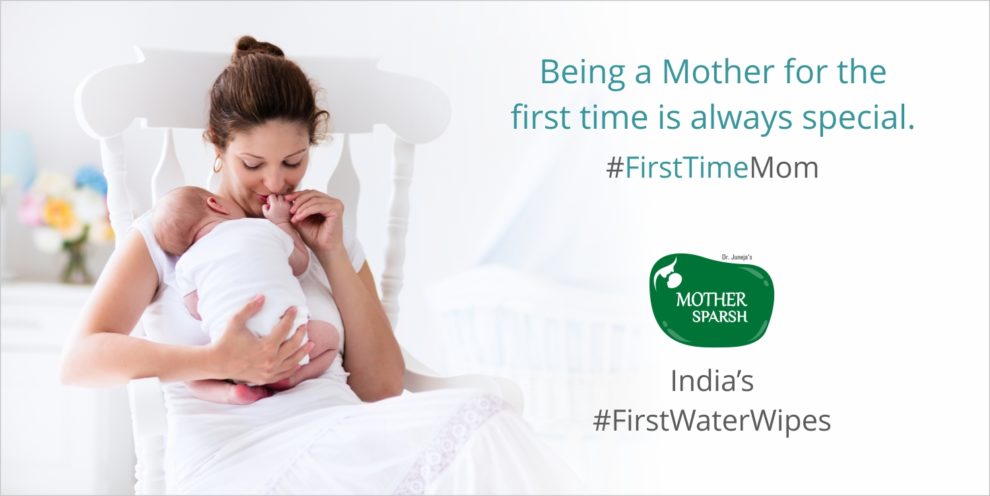 This post has been sponsored by Mother Sparsh but the views are completely personal.