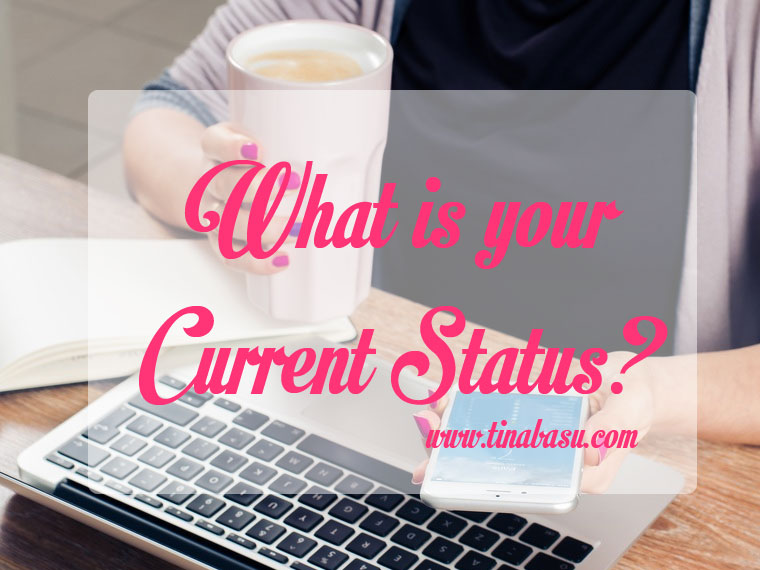 No I am not talking about your social or emotional status and trying to be holier than thou. I am talking about things much closer, and tiny yet very much social – what is your current Whatsapp Status? Mine currently says – Don't ping me randomly if I don't know you. Well, mine is not just a status it is a warning (you will understand where I am coming from if you get messages from random people every other day for friendship!)
Okay, leave my status, I have seen people on my Whatsapp group change their statuses very frequently and some are very creative with words. I always wondered how come they are so creative with their words on Whatsapp whereas otherwise they aren't that creative.
What I figured out was this creativity was not entirely theirs, you have sites dedicated for Whatsapp status! This is new for me. I quickly checked Whats Status about what it really is. And guess what you have tons of statuses on that site! You have statuses in English and Hindi to suit your liking. But the amazing fact is you have statuses to fit your mood.
Jokes, fun stuff, good mornings are like synonymous with Whatsapp. But the funny part is you also have Breakup Whatsapp Status, Heart Broken status, Angry status. That's serious amount of thinking on creating such status.
Here are some statuses that I found funny and creative.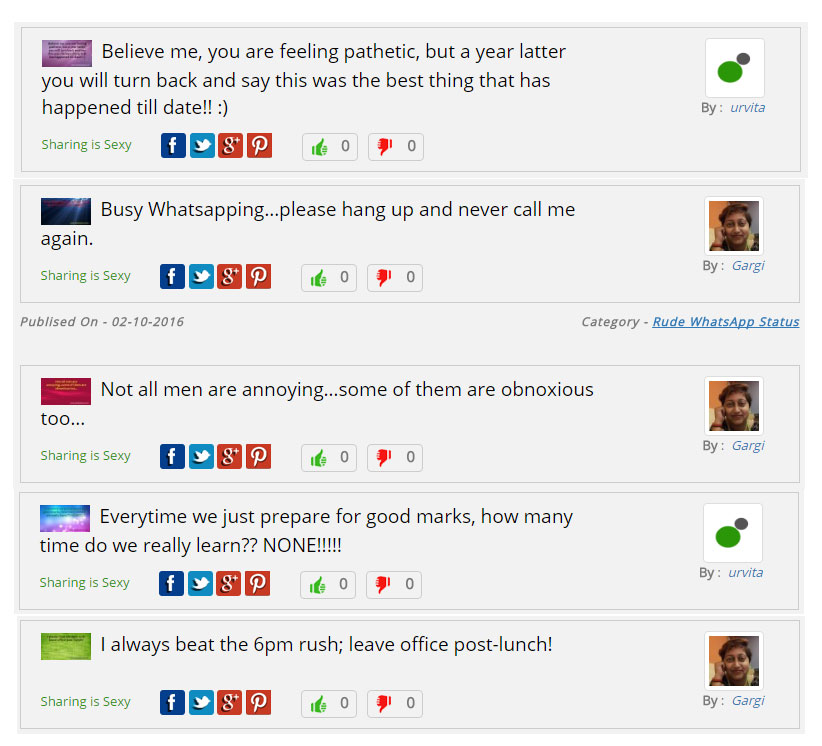 So next time you are boiling inside and having a no-talking phase with your boyfriend or anyone for that matter, put up a witty status from the tons of statuses readily available. How cool is that. No wonder people keep changing their status every now and then.
You can also contribute your own status on the site. And from what I read on it, you can even earn a few bucks by writing some status. How cool is that?
I updated my own Whatsapp status which now says
My attitude is like mirror, show me that, what you want to see.
How was that? Next time you want to put up a status with an attitude, or something witty, you can get some status from here.
For more information check http://www.whatsstatus.com
I am taking part in the Ultimate Blogging Challenge, 31 Days of Marathon Blogging with Daily Chatter. Follow me on Twitter & Instagram to stay updated with #TinaWrites and #TinasBongConnection