Finally, after such a long time I am back to the blogosphere- so a big hullo to everyone. It has been a long time almost after two years that I am back to writing again. All passion for writing blogs had fizzled out under pressure of corporate world, when I jumped into a professional career right after my college exams, and all that was left was

a tired poor girl after each day at work energizing for the next day.
But now that so many things have happened in the last two years and I am more settled in life and work I am trying to collect little time from here and there, between projects, between meals, to pen down my thoughts. This falls under one of my New Year resolution, Resolution # 3 not to forget little enjoyments in life under work pressure. And I hope I stick to this revival 😉 BTW Happy New Year to all of you!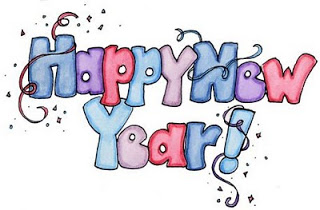 So let me update you all a little about myself. After leaving the confinements of house, the guarding eyes of parents and umpteen chapters of rules I came to the city of Bangalore for my Masters. After spending two fine years in the college (which is now a university) it was time for me to spread my wings in the lean mean world of the corporate. And I landed up directly in the FMCG market with a market leader as their designer! Felt good for some time until I started getting into the grind!!
Now the more I enjoyed my freedom and independence here, the more my parents started worrying for me miles back at home. Soon their aim in life was to see me settled down. It was hard for me to understand that where am I not settled? I have a job, I am having a great time with all my dear friends around, but that's not what my parents were content with. All my life I have heard my over worried mom say "you are our only daughter (with a motherly emphasis on ONLY); you stay so far away, you will not understand how worried we are for you".

And finally they got me 'settled down' (as they wanted) at the fag end of the last year. So milestone # 2 I joined the wedlock club!!! This also reminds me of a good thought by one Mr. Christopher Morley who said, "The trouble with wedlock is that there's not enough wed and too much lock!" (I just hope this doesn't become true for either of us!!)
So here I am now, stepping in a new year, starting a new journey of life, in a new house – hundreds of miles away from my origin, which I now call my home, my city, and like all other Bangaloreans, Namma Uru Bengaluru!
So keep reading… Will keep posting many more in the coming days. Take care people.