When you are a new mom you can hardly figure out any time to do you basic necessities forget about shopping. The entire routine of getting ready, going to a mall, parking the car, checking out things, queuing up at trial rooms and then billing. Seriously I can't do all that with a baby.
When my son Bluey was born I remember getting panicked at every discomfort he showed, at the slightest little wail. All I wanted was to reduce and remove any kind of discomfort for him. I spent most of the time with him and didn't allow anyone near him. That was also the time when I checked every single thing for the baby online or through mobile apps.
Today I am heavily depended on the online shopping thing because i find it much more convinient and frankly I dont have the time now to go to a shop.
Here is a list of 5 online shopping sites that I have started to love the most.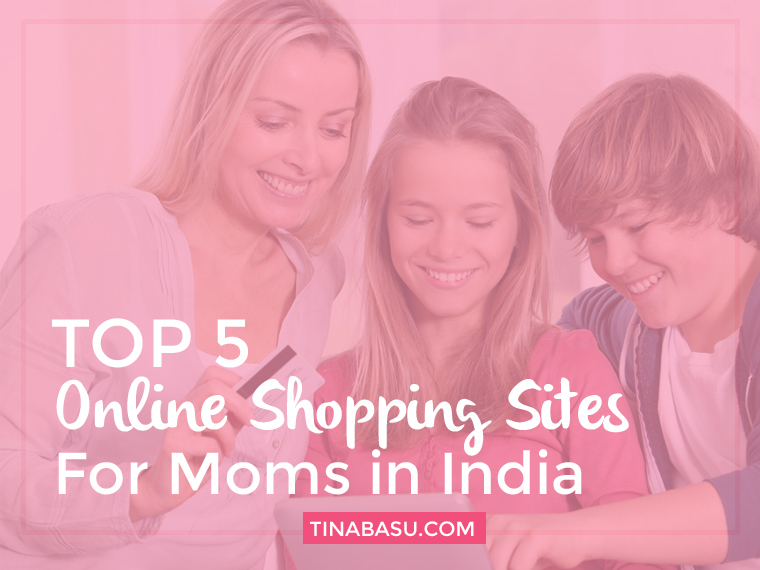 AMAZON
Amazon is my go to place for almost anything and everything right now. I have bought the breast pumps, feeding bottles, to night suits, diapers, clothes, shoes and god knows what not. Like how one would do the monthly grocery shopping at a super market – I do that on amazon.
Baby Oye
If you like good product and great deals this is the site you should visit. They have premium brands and some times you get wonderful deals. I bought Bluey's Graco pram and car seat from this site at a good price. I also got the milestone diaper bag from here. I love their collection of baby utility products. You should have their app on your phone.
First Cry
If you are not getting a product in a near by store you are most likely to get it in First cry – from diapers to dolls you get everything. I have bought several clothes for Bluey from First Cry and have never been dissapointed with the quality or delivery time.
If you are looking for theme costumes, ethnic dresses for your little ones or the winter cardigans First Cry is the place. You should try First Cry Premium for these pretty dresses.
Hopscotch
If you like buying fashionable clothes for your little ones then you must try Hopscotch. They have these pre-book stores that sells fashionable, chic dresses for the little ones that you can pre-book in advance.
I have bought several Carter's outfits for Bluey from Hopscotch. You don't get good deals on Carter's on a lot of Indian sites currently. In anyways, buying clothes for boys is a nightmare for a mother. I almost hate everything that is available for boys and like about everything in the girls section. But you get good fashionable clothing sets (which mostly are from China) in Hopscotch.
I love their collection of shoes aswell.
Ali Express
All those things that you can pre-book in First Cry or Amazon or Hopscotch are mostly available in Ali Express. (or maybe they order on Ali Express, who knows!) The choice of clothing, shoes, luggage for babies and kids and also for moms is immense. there can't be a situation that you wont like or wont wan to order. They are an outfit of the Alibaba group and one of the biggest online seller currently. They ship worldwide but mostly they ship through CHina post. So if you are ordering from India your product will reach you in about 45 days time. So if you have time in your hand you can try Ali Express.
I have bought a few clothes for Bluey on Ali Express and they all turned nice. I have also had a situation with a seller who said the product has reached India but they finally didn't deliver the product citing custom issues. But I got a full refund by Ali Express for not delivering the product.
So what are your favourite online shopping sites/apps as a mmom for your baby?
Linking this post with Monday Mommy Momments hosted by Kreativemommy and Healthwealthbridge.