Isn't this thing called 'data' horrible??? Specially those monster excel files with thousands of rows of data.?? Me and numbers are a bad match, we sort of repel each other and it's a long story. So when I have to spend my day sifting through all these numbers it's just puts me off….
Currently I'm having to do some stupid data analysis stuff which is taking up so much of time and energy. How life is simple without these numbers. Doing pivot tables, sorting data and don't know what!!! And it's too boring. I somehow am not comfortable doing these :(.
The other thing making me go mad is this Candy Crush. I'm stuck in this god forsaken level 201 and can't go ahead. I'm trying for a month now but I am like frozen in that level. I have gone through all sorts of cheats and tricks but nothing is working. When will I cross this level????
The unavoidable traffic in the city. The thing that worries me most is the growing traffic situation in the city. I hate turning off the engine every few minutes, but you can't help it our fuel comes at Rs 77.26 a liter!!! Forget about people not following traffic rules, when you are moving at 5kmph at peak hours nothing else can irritate you more.
What all are you despising now??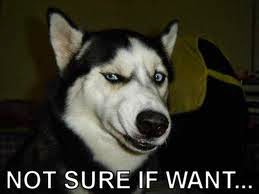 That is exactly how I feel in traffic