Someone somewhere had said – your childhood friends are your true friends and those friendships are the most cherished ones that will stay for life. Is that true for you? I say NO. You can make wonderful friends even when you are older and wiser and that friendship may last lifelong.
I have made not just one but three awesome friends at quite a later stage of life while doing my post grads. And I can say that we all are soul sisters. It doesn't even matter that we are not in the same city or country any more, it doesn't matter that now we have our own families and responsibilities but we know we are there for each other – to watch each other's backs whenever required.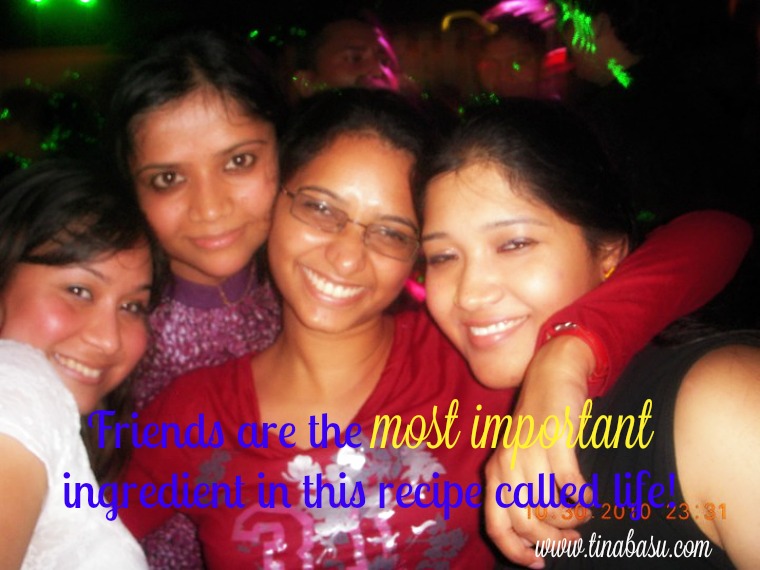 Our Story
I met RO and Archu in Bangalore when they joined our paying guest accommodation. We were not room mates, and we became friends much later. I introduced Vishu to the same place after another year. As PG mates we used to hang around do the shopping and other girly stuffs quite often. I didn't even realize when we became thick friends. The Girlz, as we call ourselves, is not just a girl gang of four happy girls. It is a bond – free of prejudice, and full of love and laughter.
We have had our shares of adventures, friendly banter and even absolute madness. We don't consider us to be different people at all – we are all into this madness together.
Glimpses of our Madness
This was just before the FIFA World Cup 2010 when Shakira's Wakka Wakka was like a national anthem everywhere. The song had just released and we had taken great liking to it instantly. We couldn't make head or tail of the lyrics at first and it was Vishu who searched for the lyrics and wrote down on a paper. We broke into some impromptu Wakka Wakka dance in our room – on the bed, on the floor with bandanas and scarfs – literally doing some sort of tribal dance.  The only lyrics that I could sing that time was 'zamina mina eh eh, wakka wakka eye y, zamina mina lalallala – this time for Africa'!!! We sang loud danced like mad only to realize the windows of the room were all open and the curtains were not even drawn. There was a boy's PG right behind ours and everyone got a good show of some tribal dance!
We used to have these girls' night outs pretty often and some of these pubs and discos on MG Road, Brigade Road and Residency Road were our go to places. On one such outing we realized two of us had such wonderful night that they were not quite in a position to talk to people. The cab driver had asked politely 'madam, don't make noise, the police might question' (if you have lived in Bangalore you will know the night life situation and police checking!) To this, one of them got so furious thinking the driver spoke ill to me and she yelled at him "you don't talk to my friend like that, back off!" I am laughing as I write this. Some amount of Smirnoff makes you say loads of things.
I think I can write endless pages on our memories together. None of us are in the same city today but we are all aware of what is happening in each one's life. We are leading a Whatsapp, Face Time life but we are together. And when we meet we pick up from where we left! Our friendship, our bond has survived the test of time and distance because we know each other so well, we have been with each other like rock – being the bridesmaids at weddings, to sneaking out to attend engagements before your wedding – we have done it all.
So if you are asking can one have more than one best friend, or if four girls can be best friends the answer is YES THEY CAN.
The Girlz Over the Years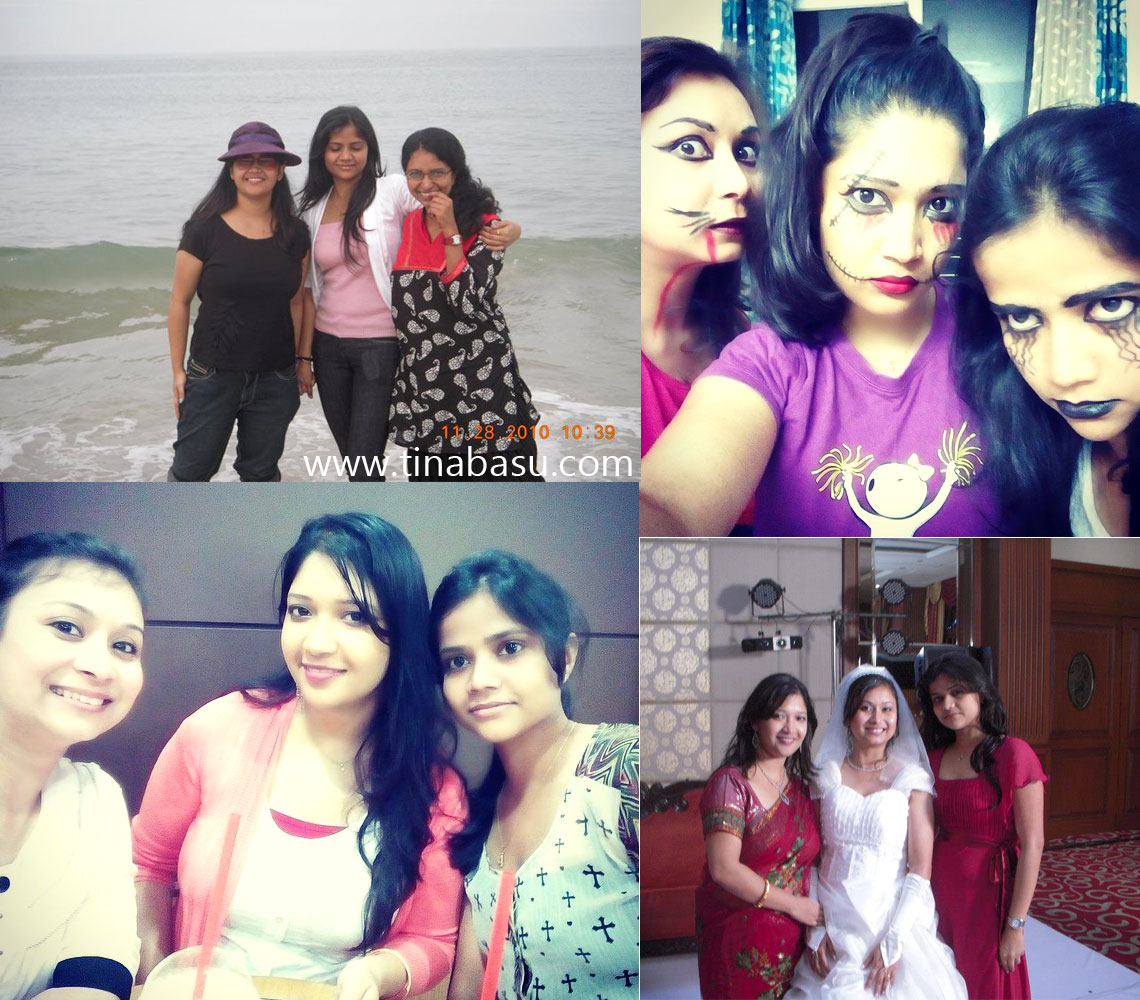 Talking about you friends is always fun, isn't it.
I heard, Zee TV is coming up with a fun filled chat show Vivo Smartphone Presents Yaaron Ki Baraat co-powered by Amazon.in and Brooke Bond Red Label on celebrity friendships. I think it would be interesting to learn about friendships of our stars that have survived the test of time and competition. What do you think? Let me know. Tune in to ZEE TV at 8 PM on 8th October.