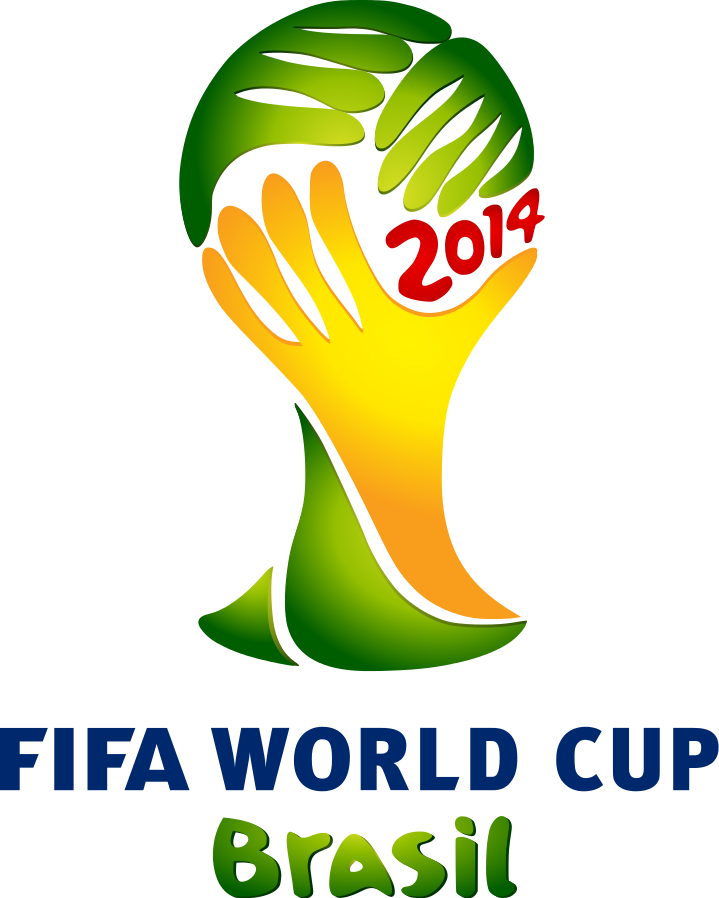 So who all watched the opening ceremony? Here, in India things were difficult for the viewers. As if the wait for the opening ceremony and match was not enough that Sony Six [the official broadcasters of FIFA WC in India] decided to torture us with their mindless antics and analysis (was there any analysis). Gaurav Kapoor this is not IPL or any other desi tournament and that girl who ever that is, don't come from tomorrow and spare us please. Sony Six tried extremely hard to put us off to sleep and before things went worse the opening ceremony did start.
Did I say worse? What was that JLo & Pitbull? Lip Syncing and not even dong that right! And what exactly was Pitbull wearing (under his pants!!!). I expected a Rio Carnival (and why shouldn't I, after all it's Brazil) but had to digest some tablos and people in weird costumes – why exactly were they dressed as trees and plants and flowers or insects or whatever?? No one knows. Thank god it didn't go on for hours (if that was India it could go on for hours) or else I would have definitely slept.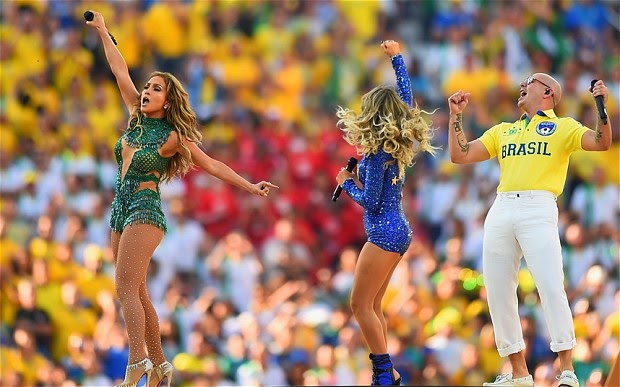 Worst performance ever…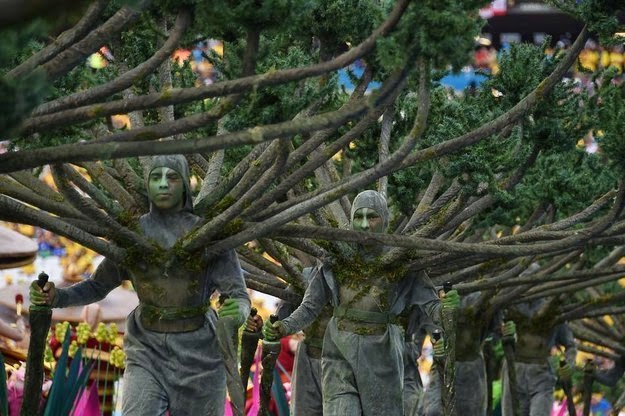 Why exactly did we have them?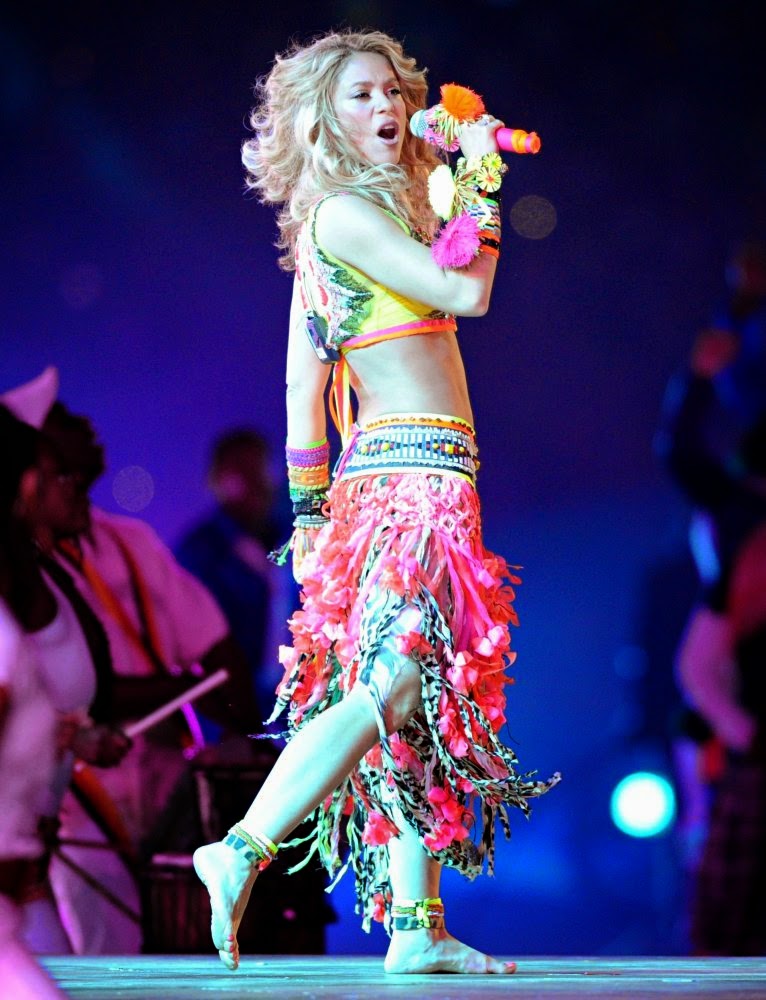 Was way way better
Believe me Johannesburg you were so much better, Shakira take a bow you were far far better with your Wakka Wakka [I still listen to it, and it also reminds me of the jungle tribal dance we girls used to do in our PG]. From the song only a certain P&G will be happy for free publicity of their product – remember Ole Ole …Olay Olay…
Anyways let's get to the match experience, I love the fact that almost the entire stadium well 99.99% was radiating in the bright Yellow color and yeah Croatia you did have some supporters – some specks of red in a field of yellow sunflowers!!!
Marcelo – it's okay buddy, shit happens, and sometimes it happens at wrong places on wrong days. But still you managed to create your own world record of first ever own goal by Brazil in WC history!!! Oouch… I did swear at you at that time – and I am sure millions of other Brazil supports would have but it's okay now that Neymar came to the rescue. But how exactly do you digest this – Brazil hosting World Cup, Brazil is one of the favorites, first match of the world cup, 11 minutes into the match and you score an own goal!!! I couldn't for sometime till Neymar added his golden touch. God save Scolari, I bet his blood pressure was dancing on top of his head with that self goal!!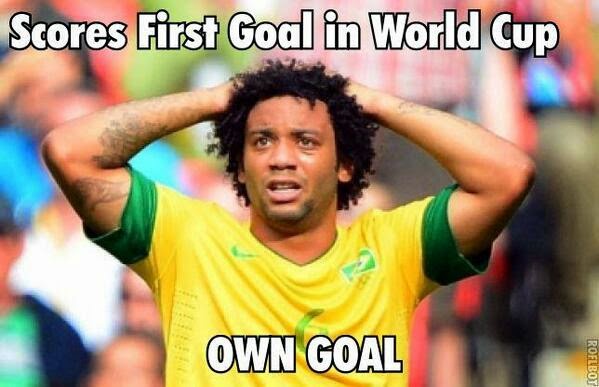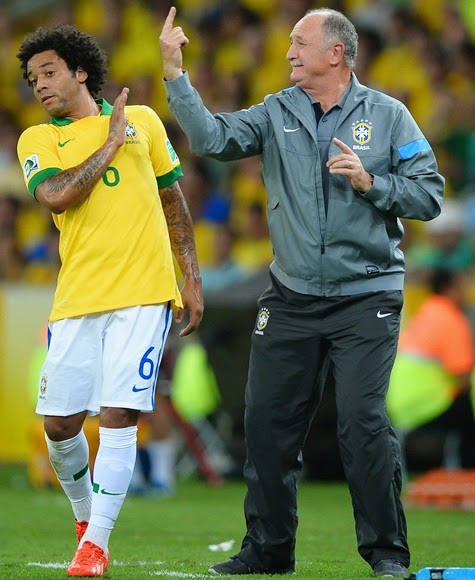 hahhahaha…
We were all busy predicting on number of goals and who will score. I told my friend 4-2 and yes I am not quite wrong on Brazil's part – they did score 4 goal's. Marcelo just forgot to kick on the other side of the park!!! And Croatia – I had set too much expectations… it's okay to succumb sometimes. 😉
But the best blow came this morning when I was driving to work – still sleepy from last night's football hangover – the radio presenter conveniently declared and denounced how Neymar scored the self goal and blah blah blah and said she will blabber more on her new found knowledge of football and some more blah blah. For some moments I din't know if I should call up and tell her who exactly Neymar Jr is and what exactly he did! Well people did call/communicate to rectify. She also mentioned Afghanistan had qualified for the world cup!!!! I am falling off my chair in disgust!! According to the RJ the only two countries to qualify from Asia were – Japan & Afghanistan!!!!! :O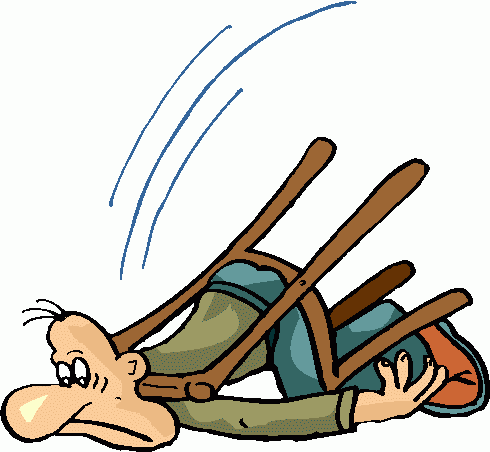 That's how you feel when you listen to all this!!
Madam only to make it clear to you there are three from Asia – Japan, Korea Republic & Iran – I don't know where you get your facts from, but definitely you are not reading the newspapers at least. I wonder what will happen when the private radio channels are allowed to broadcast news in India!!!!!
But hold your guns people, that's not all, you should have listened to what some people had to say. Apparently this radio station had done some random survey and asked random people about the FIFA WC and who their favourites were – some answered INDIA….. [now blank expression on my face, I don't know how to react!] If you are laughing your ass off then read what they said,
"India is my favourite team, I love football and I want India to win this time"!!!!!!
"India has won the cricket world cup, T20 World Cup and now should win the Football World Cup this year"
One madam said, Indian football team is great and she was pretty sure India will bring the world cup home this time.
On that note I can't write anymore, it's all goof ups all the way.
Okay I am watching Spain & Netherlands tonight and might watch Mexico vs Cameroon too. Which all matches are you watching to day/night?
Leave a comment below and let me know. Spread some more Football Fever.