Are you feeling thankful today? Welcome to another beautiful week of #ThankfulThursdays. Why beautiful did you ask? Well because it's now being hosted by four pretty and beautiful ladies. We are here to make sure you get your prompts, engagement, promotion and pep talk all on time. And of course, we'll ensure you are practicing thankfulness in life – it's a way of life and at the end of the day a Thank you doesn't cost much but gives you a lot of peace where it matters. Growing your blog is good, isn't it? We'll grow and we'll make you grow together! Let's say cheers to better blogging.
That's the Beautiful Team #ThankfulThursdays.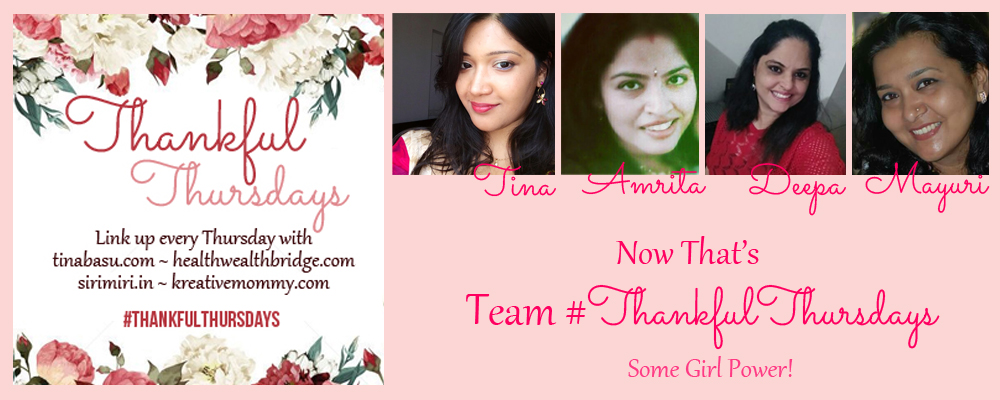 #ThankfulThursdays Week 14 Prompt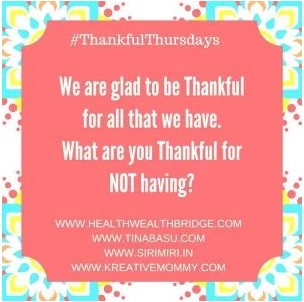 We are always thankful to god for the life, for the family or the job, assets and what not. We are either thankful to the super power up above or some people are thankful to themselves for getting them or earning them. But have you ever sat and thought how thankful you should be for NOT having something!
We always think about the good, better, bests in life but let's look at it like this – what if you had xxx which wasn't good for you and you thank god for not having it. So let's see what are the nays that I am thankful for not invading me!
NOT BEING AN ADDICT
One thing I am very happy to have is the will power and better judgement. I kind of like to believe I am quite sorted up there in my head. I realized it quite early there's no point is having an addiction with anything and depend on it so much that you can't function without it! Addiction – in any form – is bad for your physical and mental health. I know my parents are big tea addicts so much so that they get a headache if they skip their evening tea one day! I on the other hand simply hate tea, I am more of a coffee person but I am not an addict at the same time. I can go without coffee for days too.
For most of my teens I had loads of disagreements with my mom – on what I read, who I went out with etc etc. And some days I wanted to tell her – say thank you to me at least I am not a drug addict!! (Okay if she is reading this she'll faint). 80% of my classmates in my grad school and post grad school smoked and some even did weeds and hash. Not that I have not tried smoking ever in life – but I never found out why people are such addicts! And I completely hate smoking – anything – for that matter!
NOT OPENING MY MOUTH AT THE WRONG TIME
I pre-motherhood was an extremely patient person. You can't possibly get me to shout at someone or use bad language (until I am really pissed). [And once I am in that stage of being pissed you can be considered no body and can have a bad time with me, you have been warned now!] This I consider a virtue. Words spoken once can't be taken back nor can that wound be healed easily.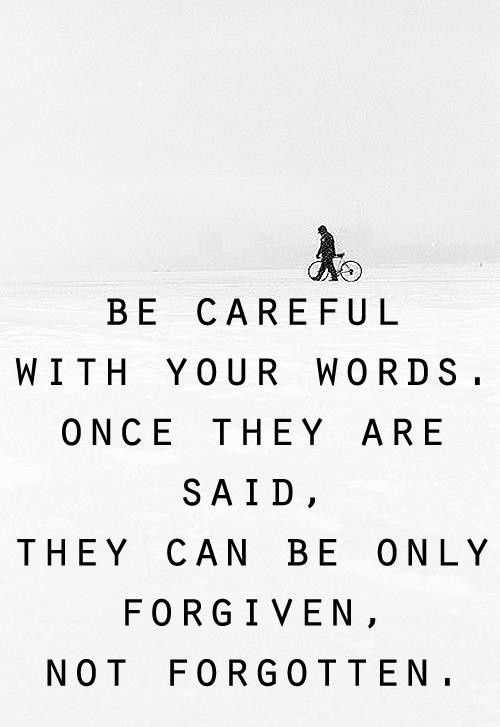 I am thankful I am not short tempered which also means I don't have to regret or remorse later for something I say or do in the heat of the moment. Life with a toddler can be wonderful and daunting at the same time – specially if you are working from home. I do lose my temper at my son sometimes but I am thankful I can check it quickly!
NOT HAVING AN AILMENT
It's unfortunate that many kids are born with diseases – life threatening ones and many can't cope up with an ailment. I am thankful to god and my parents for taking good care of me as a child and vaccinated me on time. I have never fallen sick apart from the cold cough or fever. I still remember the vaccine for hepatitis had just got launched and within a week my dad gave it to me. I was in my senior school I guess that time. So by god's grace – I have never had a bout of pox, jaundice, severe flu nor have I broken a bone or two!
The only time I have been in a hospital is to deliver my baby. I had a c-section under general anesthesia and surprisingly I recovered pretty fast without any side effect (or pain/discomfort) till this date. I was walking (with some pain of course) on Day 3 after the operation. In a week I was fully fit. Thanks to my gynac – he had told me when I release you from the nursing home you will be able to run and go home!
I hope this keeps going this way because I wouldn't want to pop in pills frequently.
NOT BEING AFRAID TO SAY SORRY
Ego – Three Little letters that keep us from saying things we really need to say like: I love you, I miss you and I am sorry.
Mistakes in life are not bad. Without doing a mistake you won't learn – you won't learn what's good what's bad. But the bigger win is to accepting the mistake. That requires you to be brave. If you do a mistake be brave enough to accept it and probably say a little sorry for that. It doesn't make you smaller, it doesn't make me less important or reduce my ego.
If I am certain it's my mistake I am never afraid to say sorry. It really cost your ego.
So tell me people what are you Thankful for NOT having in life this Thursday.
#ThankfulThursdays Week 13 Winner
Winner for last week's #ThankfulThursdays is Preethi Venugopala. I love her list of apps. She is our civil engineer turned star author.
Read her winning post here.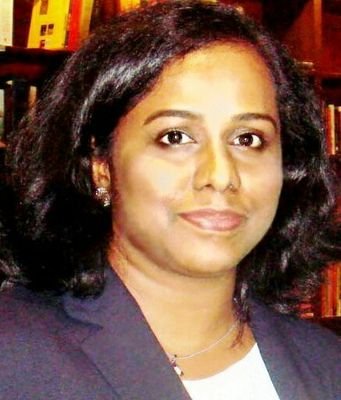 How to Participate in #ThankfulThursdays?
Follow @twinklingtina  @misra_amrita @Mayuri6 and @Deepagandhi1 on Twitter
Prompts will be announced every Wed 20:00 hrs IST
Read, comment, share on host and co-hosts posts and at least two more posts linked in the party Pro Tip – Networking and commenting is good for your blog's health and ranks.
Use #ThankfulThursdays in your post and share in social media using the same hashtag.
Every week we will have one featured blogger who is the best reflection of this community spirit
GRAB THE BADGE