There are several blogging contests that are held round the year for bloggers across the world. These blogging contests are good for the health of your blog. Are you thankful for the blogging contests? Share your story with us on #ThankfulThursdays.
This post is a Top Post on Indiblogger on Sep 16 2017.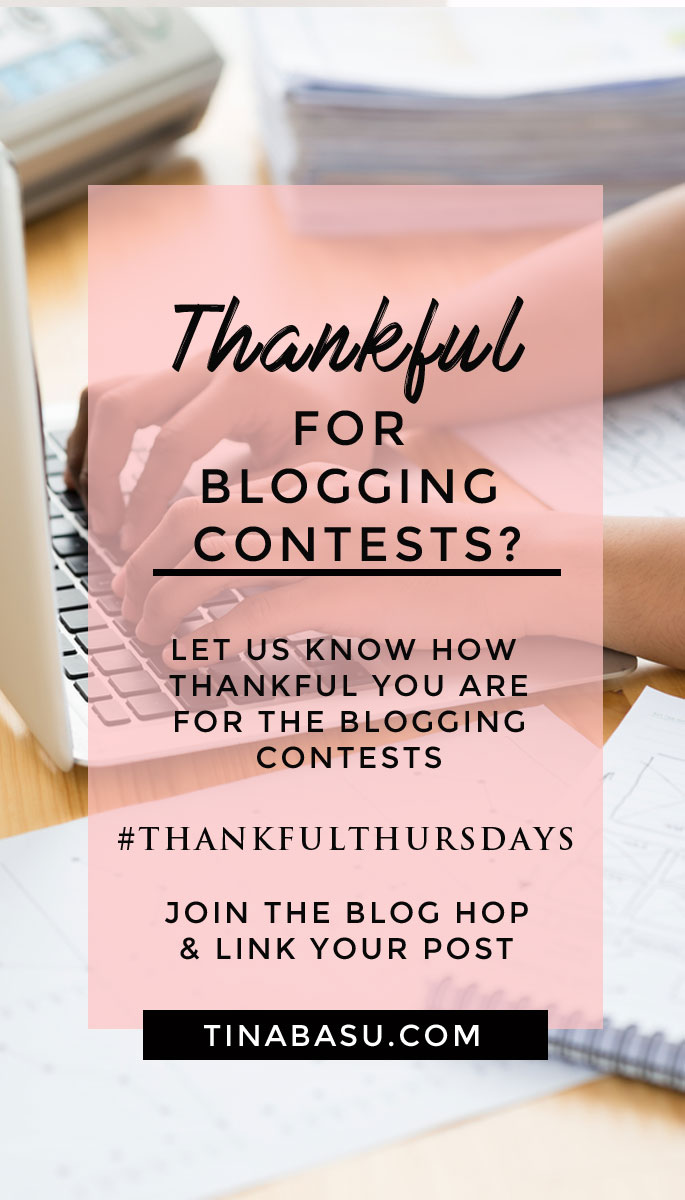 What is the most exciting thing of being a blogger? Doing what you love and enjoying the freebies, gifts, winning contests, attending events, visiting brands and there are so many to name. I am blogging from quite a long time now. If you have been following me for some time you would know I started my blogging journey in 2011 with this blog which was then known as Twinkling Tina Writes – see my twinkling part never leaves me! That blog was more of a journal to capture glimpses of my daily life – I guess everyone starts their blog with that thought. Then I started doing book reviews and joined various book review clubs online. So free books became frequent – which also led to a situation that I had to read a few books which were trash and I had to leave mid way. But honestly if I find something trash I write that it's not worth your time. Now I review books rarely. I write a review only if I like or really dislike something.
At some point of time I crossed paths with blogging platforms like Indiblogger and Blogadda where these blogging contests were like little parties. You participate and write a post with full gusto and wait for the result day. I had won a cleartrip voucher once for domestic travel for a travel post on Maldives. There have been many more contests and many more wins in cash or kind for which I feel nice somewhere. I also know a lot of people whose social media timelines are filled with rants about bloggers trying to commercialize everything –no one wants to write for the love of writing – blah blah. For them my little two cents would be – if you don't like don't participate, don't monetize but it doesn't make sense to rant if someone else is winning.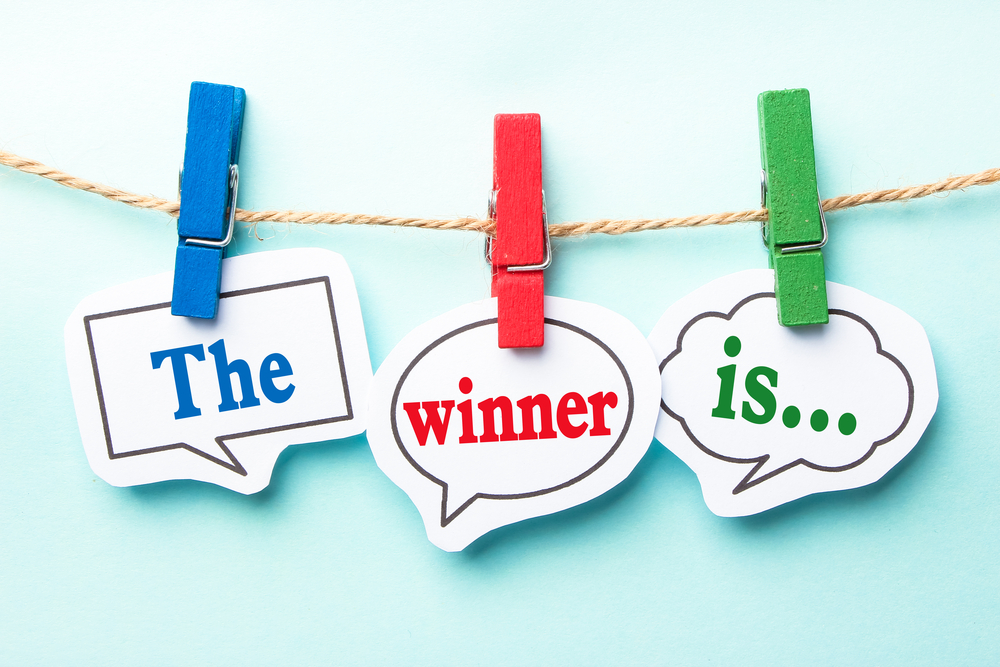 We, bloggers, write because we love to write. No blogger starts a blog or a website with the aim in mind to win only contests. But a win once in a while is great to boost your confidence. The single most thing that gives a blogger ultimate gratification is a comment by a genuine reader which says positive things about the post. When you win blogging contests because people have liked your posts or voted for them it is an amazing boost for your confidence in writing. I at least, see it that way.
Major Blogging Contests I have taken part in
Indivine contests on Indiblogger
Indiblogger is a great community of Indian bloggers in India and abroad and I love the people behind it. These contests were the hot topics back in 2011-2014 and unfortunately, has reduced for reasons best known to them or the brands. I have written for blogging contests sponsored by various brands like Dove, Cleartrip, Surf Excel and many more to name.
Happy Hours on Indiblogger
The happy hours used to be serious fun in winning shopping vouchers of Flipkart or Amazon. I was an ardent participant of most of the Happy Hours. I have no idea why they have stopped it. I wish they start them really soon. I gifted my husband an iPhone with all the vouchers (60% from vouchers and 40% from pocket, mind you).
The Game of Blogs Hosted by Blogadda
If you have been following my blog you will know I am a published author (something that is very exciting for me). I have been published in three anthologies. Blogadda had hosted a Pan India blogging contest on fiction writing. We had to form our team and write a fiction story in chapters on the given character sketches. My team, By Lines, ended up winning the Game of Blogs contest with a sci-fi thriller which later was published by Lead Start Publishing in the book 6 Degrees – the Game of Blogs. This is one of the most significant blogging contests of my blogging life. Not just for winning it but for virtual team work, making friends, donning the caps of editor, proof reader, team coach and every posiible thing that you can imagine!
You can connect with me on my Good Reads Author Page
Indian Bloggers League by Writeup Café
As I write this post at two in the night and going through these old posts I realize I used to take part in these blogging contests so often back in 2011-2014 era. I should take these up more often now too. In 2012 I had taken part in this Indian Bloggers League – a pan Indian blogging contest hosted by Writeup Café and I was participating as a food blogger from the Bangalore team. My Coconut Lime Punch with Cranberry Twist won the third prize. This was at a time when I had just started my food blog and was maybe 10 posts old! So this win remains quite special to me.
I keep taking part in now and then in social media contests on Twitter or Facebook. It always feels nice when you win – it's kind of a stamp that readers are liking your work. I am thankful to these blogging contests for boosting my confidence to keep writing and keep getting better. I didn't know when I had started this blog that I will take it up as a full-time job and earn a living out of it. But yes, when you check your website traffic stats and find out about 48% of your traffic is coming from Search Engines hen you have to be thankful for your writing, blogging contests, your dedication ( I am not as dedicated as I want to be, though).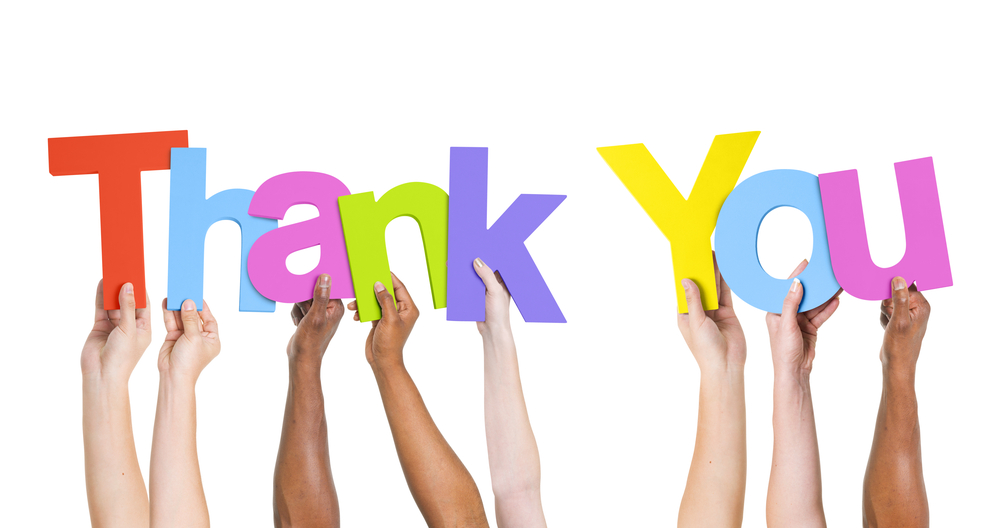 Now tell me about you? Have you taken part in blogging contests? Have you won a blogging contest? Are you thankful for the blogging contests? Share it with us in a blog post and add your link in the linky below.
#ThankfulThursdays Week 37 prompt – Blogging Contests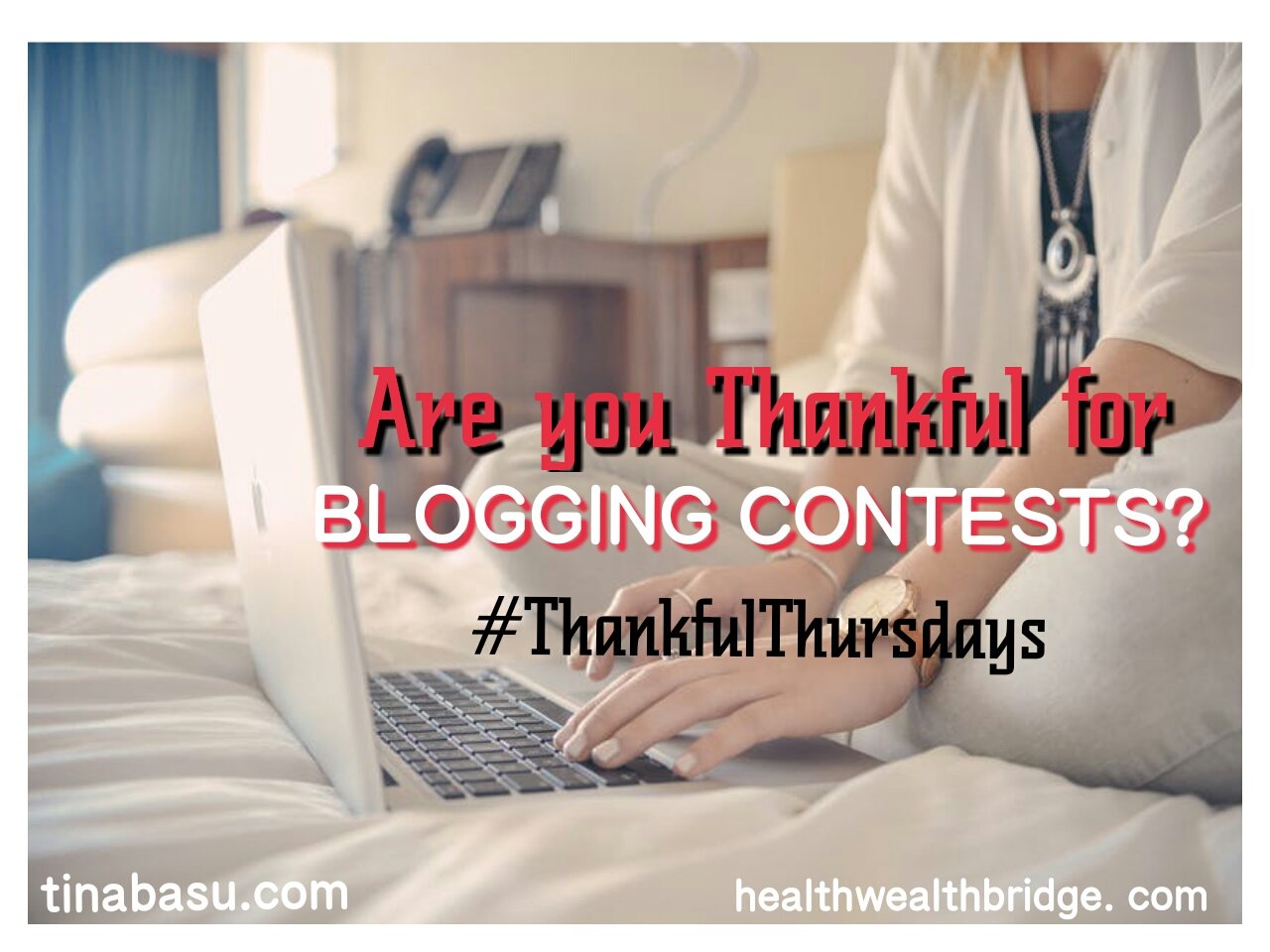 How to Participate in #ThankfulThursdays?
Follow @twinklingtina  & @misra_amrita on Twitter
Prompts will be announced every Wed 20:00 hrs IST
Read, comment, share on host and co-hosts posts and at least two more posts linked in the party Pro Tip – Networking and commenting is good for your blog's health and ranks.
Use #ThankfulThursday in your post and share in social media using the same hashtag.
Every week we will have one featured blogger who is the best reflection of this community spirit
Join the #ThankfulThursdays BlogHop