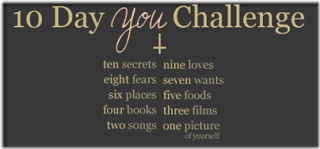 I am happy that I have lived up to seven consecutive postings. I don't think I have ever written in my blog so frequently. Any ways today is the day for my favorite books. I am not an ardent reader but there are more than four favourites.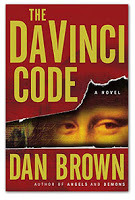 1.
The Da Vinci Code
– If there is any book which I can read time and over it has
to be this Dan Brown Thriller. I remember reading it almost nonstop. I read it in class in breaks, while travelling in bus and almost throughout the night till 4AM. It was so captivating that I wanted to finish off as soon as possible. This is the power of thrillers which hooks a non book lover to it like crazy. I have also loved Angels & Demons & the latest that I read of Dan Brown is The Lost Symbol.
There's One more thriller I finished a few months back was The Afghan by Frederick Forsyth. I was at home asked for complete bed rest and this was my companion. A
very good read. I equally like all the detective story series by Satyajit Ray – I used to read only them and the following series when I was a kid.
2. Teni Da Samagra – If you are not a Bengali you will not know about it, and if you are a Bengali then you possibly cannot miss it. This Narayan Gangopadhyay fiction is almost synonymous with being Bengali. It revolves around the mischievous events of a young group led by the loudmouthed 'Teni Da'. Apart from 'Pala' & 'Kyabla' I specially liked the dialogues of Habul Sen because of the 'Bangal' dialect because I have always heard my grandmother speaking BangalJ. It's hilarious and captivating.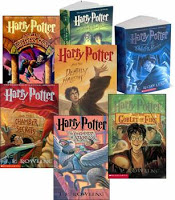 3.
Harry Potter Series –
This is really stupid but yes I became a HP fan very recently as I had mentioned in my earlier post
here
. But I must include the HP series in my favourites because I couldn't help but went on reading and had to change my thought about adaptation of novels in cinema. Only after reading the book did I visualise the updated Hogwarts and Harry and his friends in my own way. May be if I had read before the movies it would have been better. None
the less, its better late than never.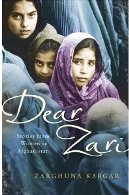 4. Dear Zari – This is a very interesting read yet at the end of it you will only feel sad. It's a collection of radio interviews of Afghan women taken by author Zarghuna Kargar, producer & presenter of Afghan Women's Hour – BBC, UK. It has thirteen real life stories including Zarghuna's on the flight of women in Afghanistan trapped between rigid culture, tradition, a no mercy society and of course Taliban. At the end of the book you will end up feeling you are the luckiest lost who is alive and living with a respect in a civil society. It's very difficult to visualize what millions of women go through in this unfortunate society. I will post a review of this book some time soon. I don't know if its available in the stands or not, you can order it online from Amazon or Flipkart as I did. In FlipKart its priced at 550 INR. You can read more about it here. No one has asked me to promote it nor am I promoting Flipkart but I genuinely think its a sad truth of a cruel society and people should know about it.