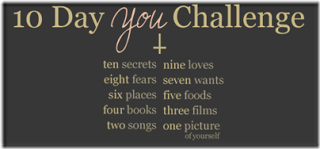 This is going to be the most favourite post of mine in this challenge. I wish I didn't have to limit myself to only six. I'll pick three and three choice for this. Three best places where I would love to go back any day and three places where I desperately want to go.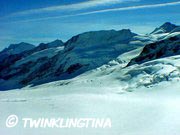 1.
Switzerland – Till date this is one country which has mesmerized me with its spec less bright blue skies, green fields and white peaks. I think any place in this country looks like a picture straight out of some story book, you don't need a special camera to capture the true beauty of this place. Even if you click with a bad camera the pictures of Switzerland is bound to come out superb. I loved each and every place I visited there. Be it gobbling huge ice creams by the chilled Lake Lucerne, or waiting for the Glacier Express in a small station which looked very less like a station, or even enjoying smoking hot chocolate & cheese fondue on top on Titlis or even splurging in Lausanne. I so wish I could go and stay there and go back packing in even the smallest city/town and country side.
Given a chance I would like to go back any day and have cozy stay in a chalet.
J
I am so happy remembering those few days that I visited.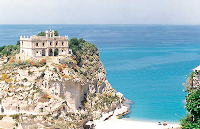 2.
Italy – After Switzerland if I can remember any other picturesque country which I have visited it has to be Italy. A country whose which has history unfolding in each street, in each town. Forget about only Venice, or the Leaning Tower, or all the famous monuments, a simple walk through the streets of Rome can probably take you back some hundreds of years, at some places the roads are still made of stones. I absolutely love history, reading about dynasties, religion and culture. May be because of this I found this country fascinating. Probably the best architecture across cities and the best place to have ice-cream!
3.
Pondicherry (Tamil Nadu, India) – Another of my favorite. I had visited Pondi when I was in school and the blue waters of Bay of Bengal was as beautiful as any other exotic destination. I still remember
sitting by the sea and walking along the beaches. I don't remember where I stayed, but I remember the food and bakery were great
J
. Now I stay in Bangalore and its much closer now I hope I plan a trip to Pondy sometime soon.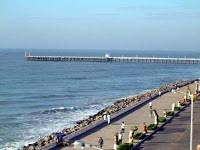 Now the three places that I have never visited and want to go desperately.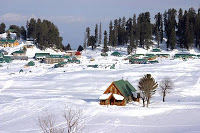 4.
Kashmir – People say Kashmir is like heaven on Earth. I have given that place to my first option Switzerland because I haven't visited Kashmir as yet. But I truly wish that I can visit there someday without a fear. I don't want to go there with a constant fear in mind of whether I am going to step on an IED, or my Shikara will be blown up, etc etc.
5.
Antarctica – I don't know why I am so fascinated with Antarctica but I want to go there and see Penguins in their habitat. And I'll be able to tell my next generation that yes I have been to one of the poles
J
!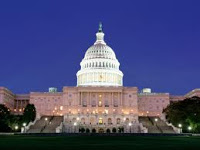 6.
Washington DC – This ones interesting and I don't know if its possible the way I want. I am quite a Dan Brown fan and the latest one that I read is
The Lost Symbol
. Dan brown always maintains that his reference to places and their descriptions are practically true. So right now I am quite interested in visiting the US Capitol Building, The Rotunda, Smithsonian Institute, House of Temples etc. If only I can get inside House of Temples or Rotunda and go through all the details mentioned. But I don't know how far that's possible. Anyways visiting the US is not a bad idea in anyway. Now that the movie on its adaptation is also in the pipeline I am looking forward to its release in 2012 and this time Dan Brown himself is writing the script & screenplay.
J
I think he himself can do justice to his story.
That's about it on places though there are many more that I have loved/liked and even more which I want to visit but for the time being let me sign off here and stop feeling bad that I don't know when I am visiting those places.