Did I tell you I am on a holiday at my hometown Kolkata??? And I am enjoying all that I love doing – shopping, eating out, festivals, street food, sweets and so much more?? Well when you are in Kolkata you can never skip the sweet part- so today's post is going to be a sweet and delightful post!
When you are away in some other place where people doesn't have any relation with anything sweet – other than coconut and jaggery – and you are a sweet lover then I can totally sympathise with you. You are not alone I am there too. I am such a person who probably was born with 30 sweet teeth!!! Even if I think of avoiding or minimising my sweet intake a single sight of any dessert makes me weak in my knees!
And guess what happens when I reach a place like this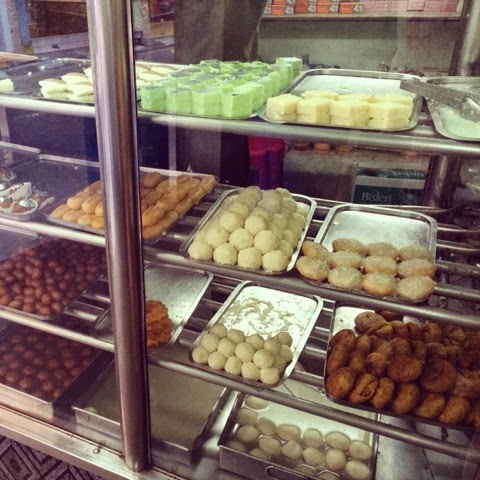 You can very well guess – I go crazy! What all do I chose???? This is like heaven. Every damn thing is so very good. How can I have a "roshogolla" and not a "chamcham" or a "sandesh" and not "kheer kadam"?? It's one if the most difficult situations.
I feel like picking up every thing. There is this culture here of going to a sweet shop and ordering everything and enjoying them there. I cudnt do that though!
What would you do if you were in a sweet shop like this??