Infant cognition, brain development, and good health are largely dependent on breastfeeding. If you are a new breastfeeding mom this 'how to' post is your saviour. #FeedIQ
Are you a new mom? Welcome to the wonderful (and sometimes stressful) world of motherhood. You have got your baby home and set up the cute nursery but do you know what is keeping you occupied for most of your time – BREASTFEEDING. As a breastfeeding mom, your goal is not just to take care of your baby, but also to take good care of your health.
It's easy to get consumed with everything related to baby and completely forget to take care of yourself. You are the most important person in your baby's life now. Your physical and mental health will reflect on your baby's growth. Take a breath and understand the know how's for breastfeeding moms.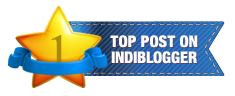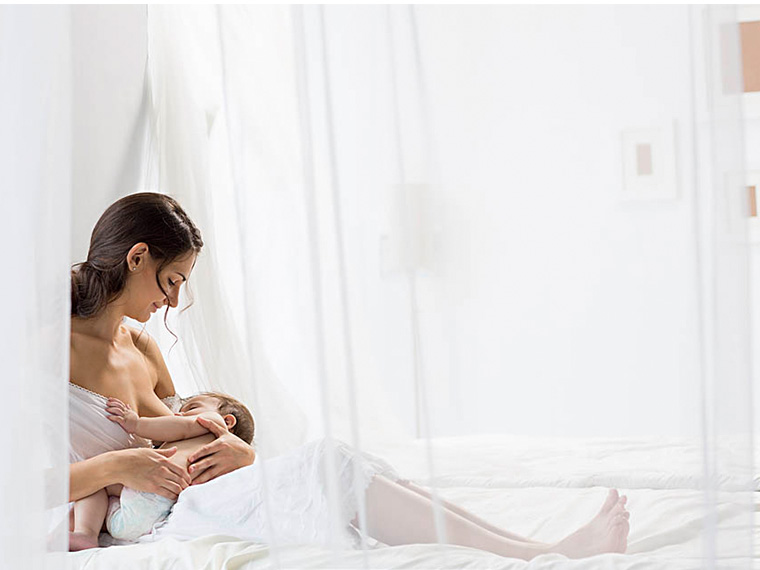 Why is Exclusive Breastfeeding important for infant cognition?
Breast milk is perhaps the best food that you can give to your baby. Did you know your baby doesn't even require water for the first six months? WHO recommends exclusive breastfeeding for first six months. Mother's milk provides all necessary vitamins, healthy fats, protein and everything that your baby needs. Breastfeeding is known to improve, infant cognition and shows a positive effect on long-term brain development of your baby.
Breast milk not only provides nutrition but protects the infant from various diseases and respiratory problems. Apart from nutrition mothers often don't realise that breastfeeding aids in cognitive development in babies. The longer the baby is breastfed the more intelligent they become. Breastmilk contains docosahexaenoic acid (DHA) and arachidonic acid (AA) – a chain of polyunsaturated fats that help in brain development. In another words breastfeeding moms are the ones who are Feeding IQ to their babies.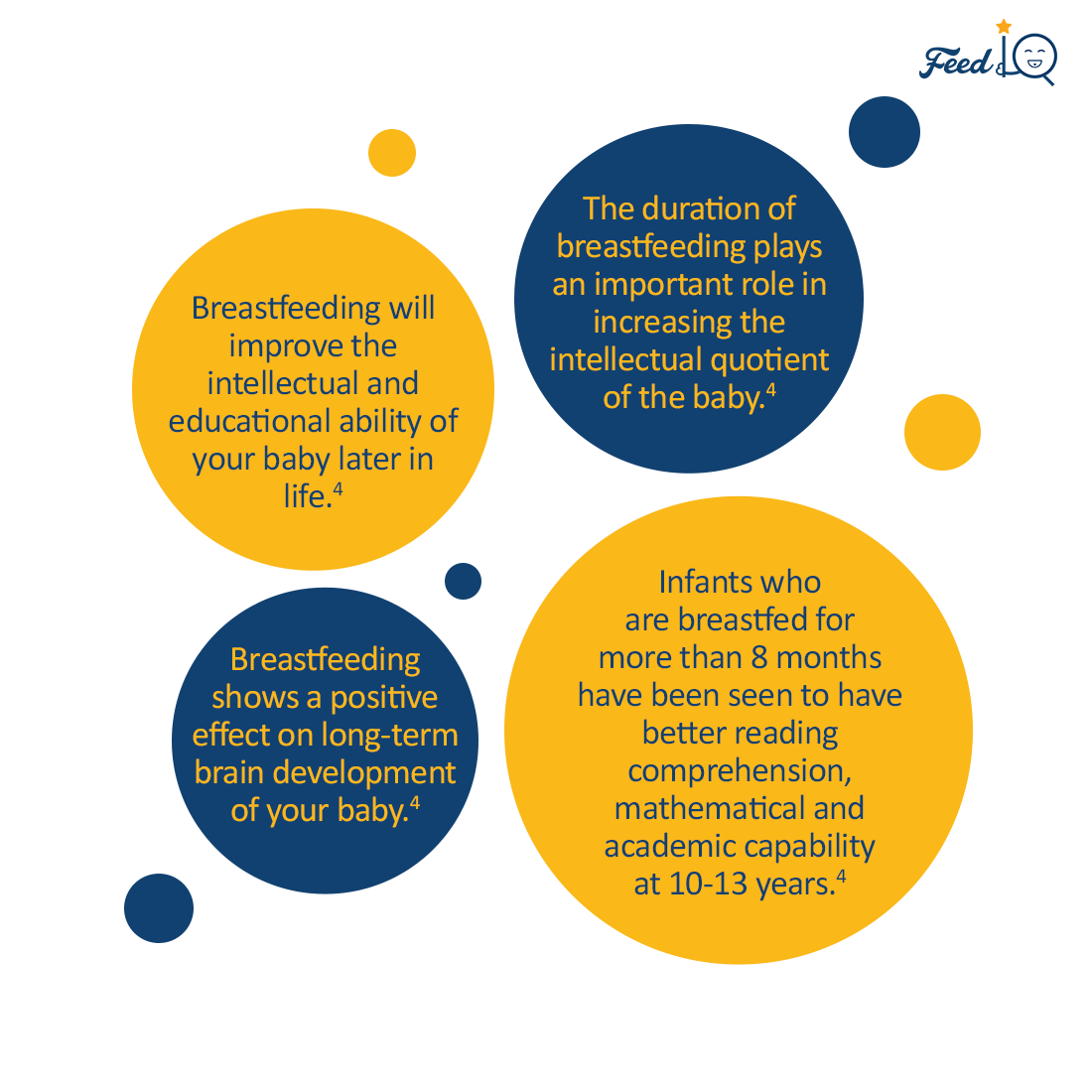 Is Breastfeeding Easy?
While breastfeeding comes naturally, believe me, it's not easy for everyone. When I was a new mom I was struggling with low milk supply and it killed me every time to see my tiny one cry out in hunger. Breastfeeding at first hurts; you can get cracked nipples, and end up with sore breasts resulting in an emotional breakdown for the new mom. I remember reading up every single tip that Google threw at me, speaking to other moms, making frantic calls to the doctor. But then I realised, I wasn't doing the things that I should have been doing in the first place – TAKING CARE OF MYSELF … the NEW BREASTFEEDING MOM! Don't let all the stress affect your breastmilk supply. Follow these self-care tips that will make your breastfeeding journey smoother and improve your infant's development.
Top 5 tips for Breastfeeding Mom for improved infant cognition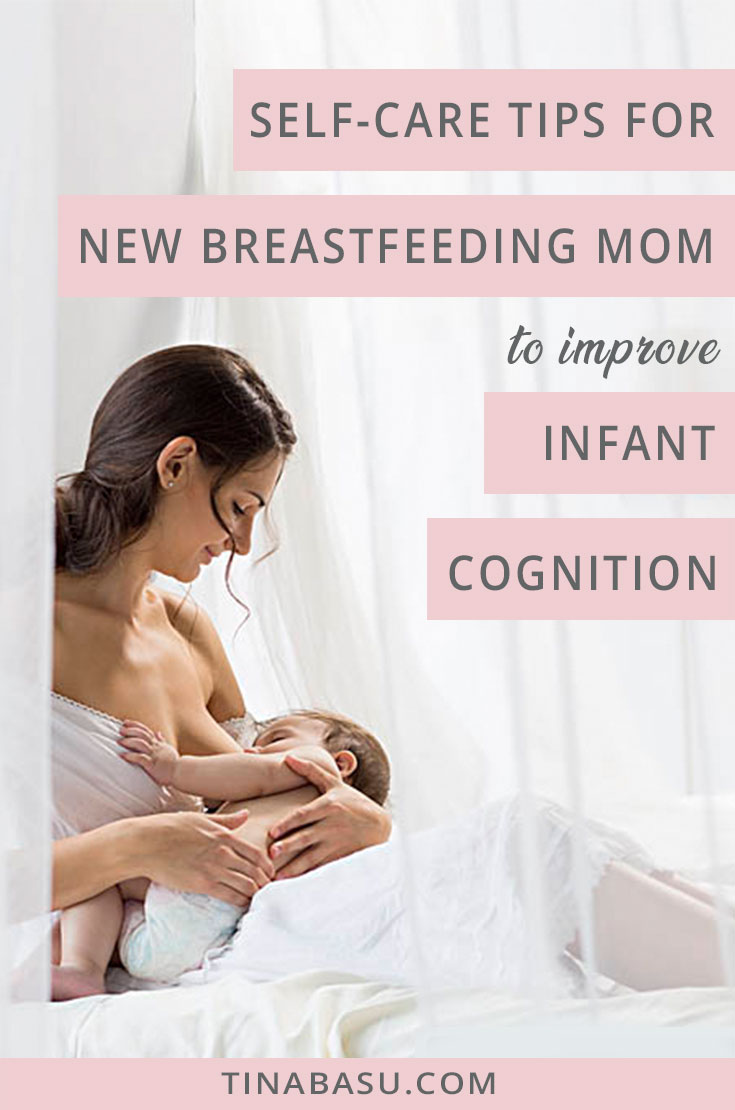 #1 More is Better
Every new breastfeeding mom deals with supply issue. But the key is to know it's a demand and supply process. The more your baby sucks at the breast the pituitary gland releases prolactin and Oxytocin resulting in more milk supply. Even if your supply is low initially, let the baby suck. The action of sucking will help in increasing production.
#2 Hydrate Hydrate Hydrate
Breastmilk is 80% water which is getting drained from your body. Always keep yourself well hydrated, especially when you are in a feeding session. Keeping a bottle of water next to you will help you to have that quick drink when you feel thirsty while feeding.
#3 Nutrition
The baby gets what you eat. While you were checking what you ate during pregnancy, don't forget to do during your breastfeeding time. Good nutrition helps in faster recovery post childbirth as well as a better production of breastmilk. Along with a balanced diet take vitamin and mineral supplements like  SimMom IQ+  which is high in brain nutrients like DHA, Choline and Zinc.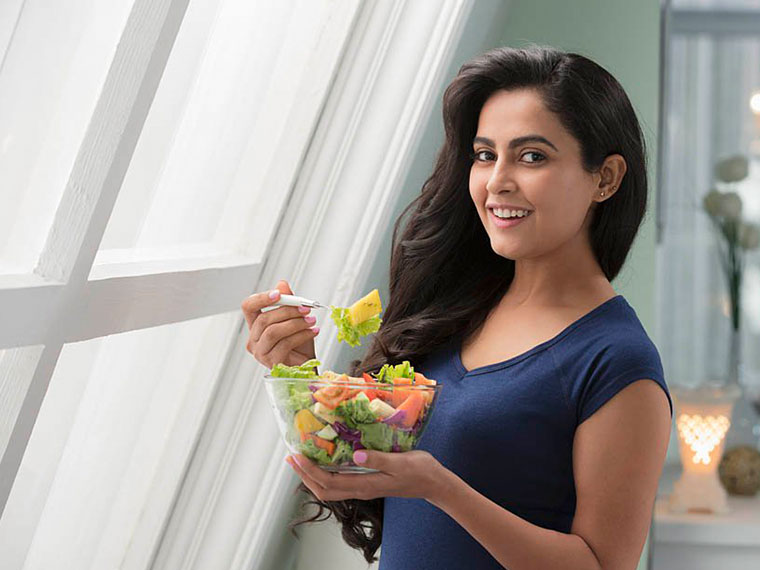 #4 Rest
The body undergoes several changes during pregnancy and proper diet and rest help in healing. While it's difficult to get rest with a newborn there's no harm in trying out every possibility to get that much-required nap. Ask your husband/partner to look after the baby for a few hours, nap when the baby naps, and keep your baby's crib closer to your bed so that you don't have to walk around during night time feeds. Sneak in a spa time at home to relax yourself.
#5 Stimulate the Infant's Brain
Keep your stress levels down during your breastfeeding time. Stressing over different things can hamper milk supply. Talking and playing with the infant are some beautiful moments that you will cherish through your life. This playtime will also work as stimulation for your baby's brain. Talking, touching, smiling, singing to the baby all act as stimulators for the young brain and help in improving infant cognition.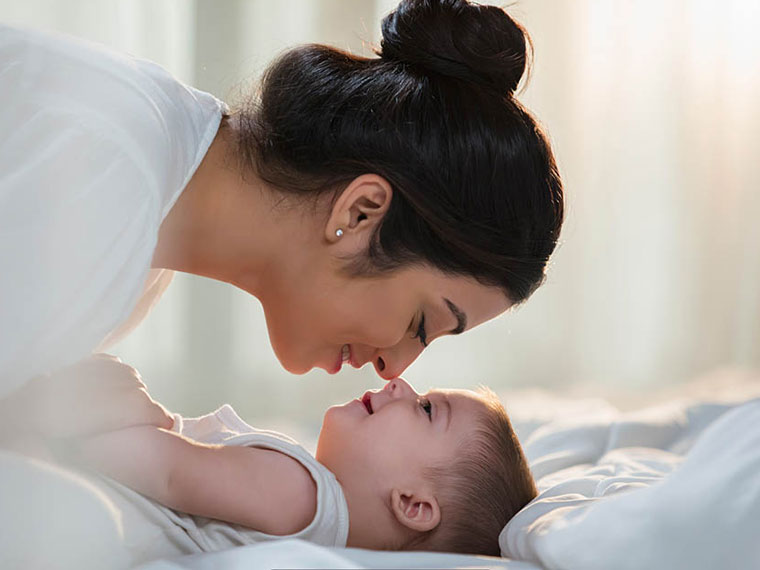 A mom is baby's best friend. There's no replacement for your love and care. A breastfeeding mom not just provides best nutrition to the baby but helps improved infant cognition because the baby's brain grows the fastest in the first three years. So while you take care of your baby, don't forget to take care of yourself as well.