If you are you an entrepreneur, blogger, YouTuber freelancer or someone who does business online, the first question on your mind always is how to get work! And when you have got your business rolling the second big thought is – how to get that international client? How do I get paid from international clients? How do I grow my business and reach my international customers? I had these questions too. Fortunately, the answer is simple. Create a PayPal account and see your work go borderless.
With the rise in number of Freelancers in India, PayPal, the online payment service, is becoming the financial backbone for them. Let's see why PayPal is essential for freelancers in India.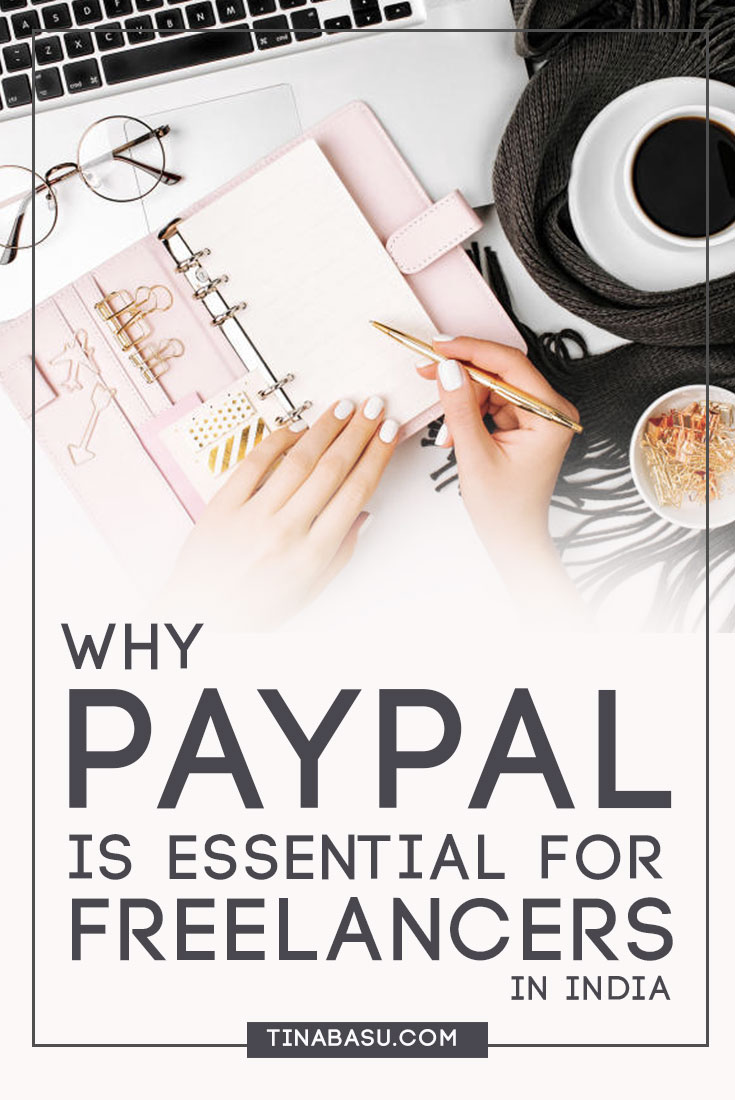 How does PayPal help Freelancers in India?
I am a freelance content developer and graphic designer and I work with clients in India and abroad. I also sell my design work on various websites. If you're a freelancer and are dealing with international clients, you would have the question of receiving global payments in your local account. My questions were answered when I made my PayPal account, ever since then, I never had to look back, and my payments became a lot more seamless.
PayPal is an online payment service that allows individuals and businesses to transfer funds electronically. For freelancers in India, you can receive money on your PayPal account very easily from places like Australia, Europe, US and pretty much most places around the globe where Indians love to showcase their freelancing skills… With a PayPal account, you can simply share your PayPal id (which is basically the email id that you registered with at PayPal) with your client to receive payment. The payment will then get credited to your linked local bank account in the local Indian currency. The process is easy and quick.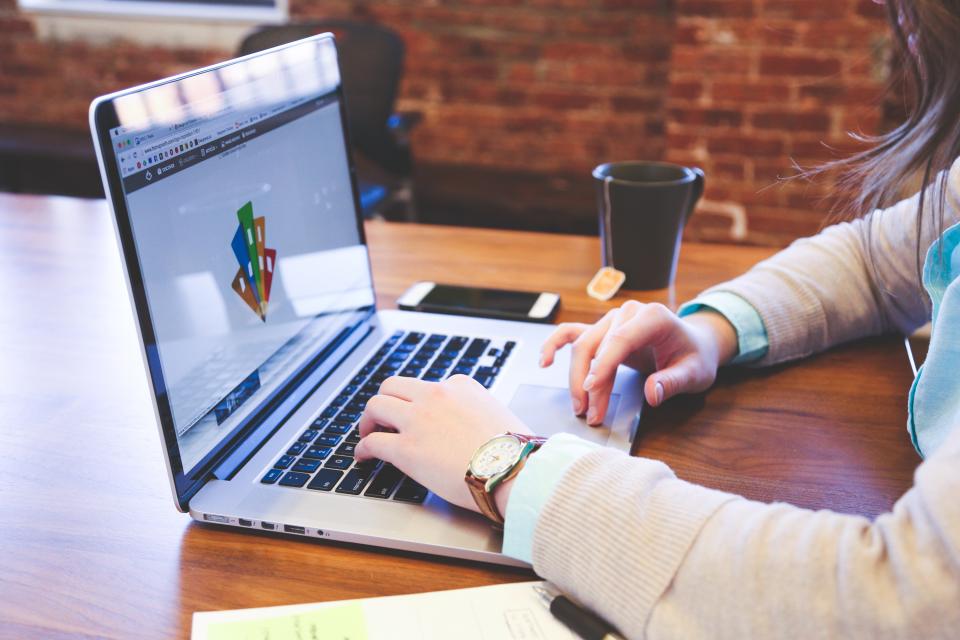 Why is PayPal the financial backbone for freelancers in India? And a little bit of Personal Experience
For Freelance Service Related Work:
Any website that you join for sourcing freelancing work like Freelancer, Upwork, 99Designs, Fivver will request you to link your PayPal email id to receive payments. PayPal is a very popular payment gateway globally and has over 200 million active accounts. Some of these websites pay you only through PayPal. I remember when I was creating my profile on UpWork, I had to fill out the PayPal email for payments. That's when I made my account. If you are starting out as a freelancer, make sure you have a PayPal account since most of your customers may want to pay you through PayPal.
For Selling Products
If you are a freelancer who sells a product through your own website – like designs, ebooks, or have an online shop, you can add PayPal payment gateway in your website, with your PayPal business account so that you can receive payment from international customers.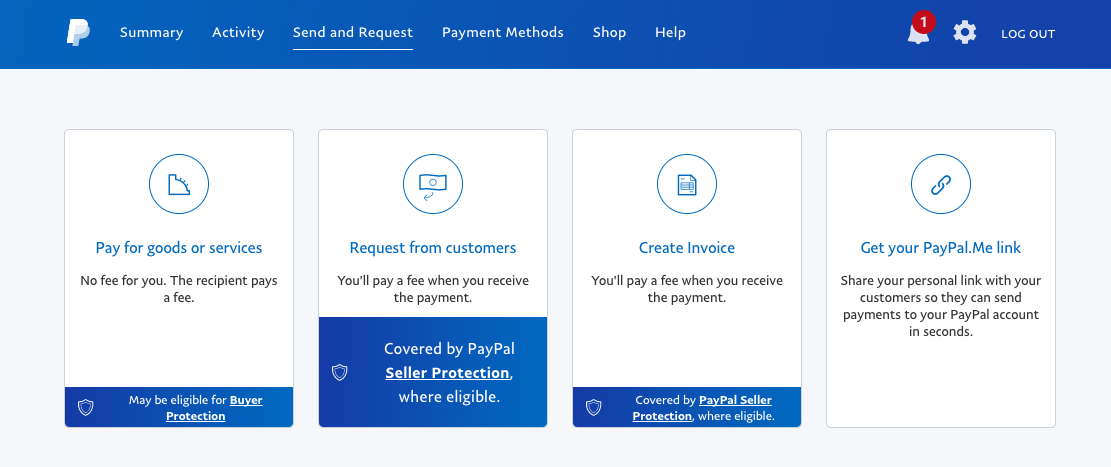 Payment Limit
Any PayPal account holder can receive up to 10,000$ per transaction from International clients, which is a great payment cap.
How do you get the dollars in INR?
Once you've received payment in your PayPal account, it automatically transfers the money to your linked account in local currency.  I love the fact that everything on PayPal is automated. There's no need for you to manually transfer your money from PayPal to your bank account. In other words, zero headaches. You can invest more time in your creativity than do clerical operations. You can even raise a professional invoice to your customers across the globe, and also customize the templates as per your choice. Now seal the deal successfully with your global clients.
Seller Protection Policy
The PayPal Seller Protection Policy covers protection on intangible things as well – even if you are selling digital products. If your transaction goes wrong, or someone falsely claims money back stating they have not received the service, PayPal notifies the seller and all you, as a seller need to do is provide the client's download link – which is a proof that the client has got service. PayPal then contests this false claim on your behalf and protects the freelancer.
Get Paid Faster with PayPal.Me- Your personalized payment link
One of the best ways to get paid faster is to use the PayPal.Me feature. This is your personalized link that you can send to anyone for quicker payments. This method does not entail the use of an invoice. Register on the site PayPal.me and grab your name or your business name and your link will appear as PayPal.me/YourName e.g PayPal.me/Twinklingtina and you can share this link easily with your clients over social media or any other medium. Your client needs to only click on the link and they are redirected to the payment page. PayPal.Me is a great way for you to give a unique identity to your business and what can be better than getting paid with the click of a link?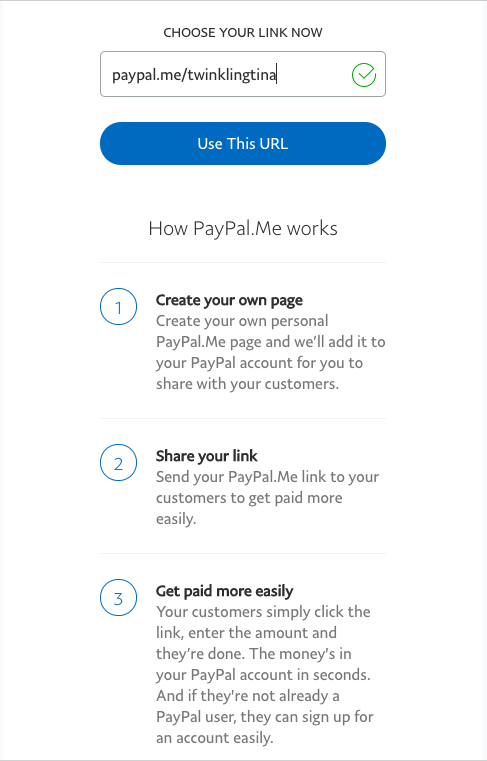 What do you need to use PayPal?
I've found PayPal useful in reaching my international clients and for shopping from global sites. I know for a fact that if there is any trouble with the products I've purchased, PayPal's Buyer Protection Policy will help me out. So as a freelancer, I get paid for my assignments on PayPal and I can also use it as a customer to buy stuff from global sites.
And just as we speak, PayPal has launched its India services as well.So I can now book movie tickets at BookMyShow or say plan a holiday online at a MakeMyTrip or Yatra.
PayPal has always gone beyond payments. It has created experiences with its services for merchants, consumers, and freelancers. If you're a freelancer, there's more good news coming your way. With, its latest #EarnMoreWithPayPal campaign for freelancers you can earn up to 1500 INR on receiving payments using PayPal. It not only opens the freelancer community to more work opportunities but helps them realize a remarkable growth curve that is encouraging for this one-man army.