Welcome to another exciting week of #FridayFotoFiction. I read somewhere human mind is complex and contradictory like layers of ice cream parfait and fiction is just the reflection of it. What a wonderful thought is that!
I am writing these short pieces here and there, but haven't quite written a good short story in a while. maybe I should get back to doing that. Pretty soon!
#FridayFotoFiction Week 11 Prompt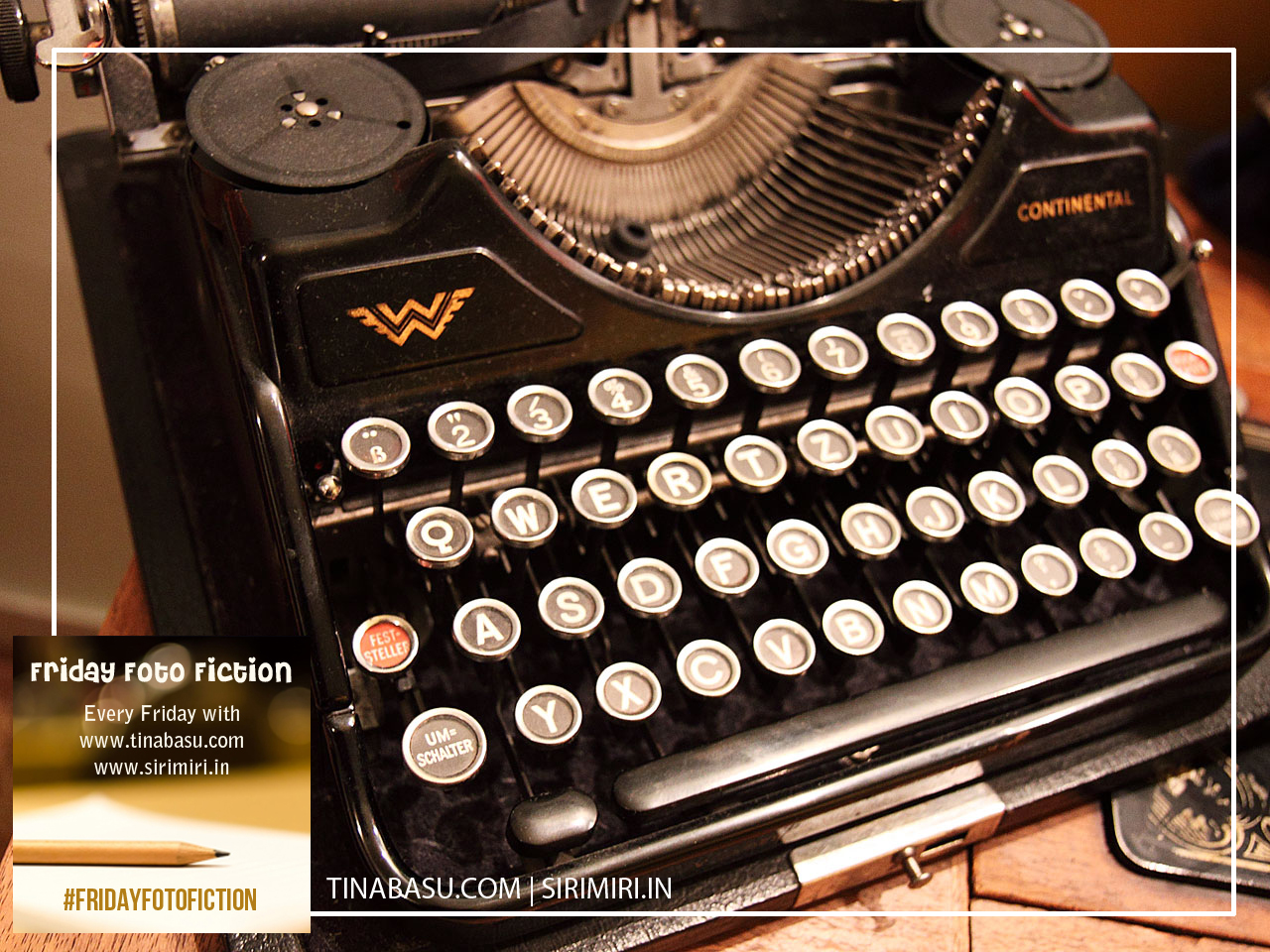 The Old Friend – #FridayFotoFiction
The once successful best seller author was an alcoholic, arrogant and apathetic failure today.
With no success in his recent novels Nicolai Woods had given up all hopes.
Engulfed in debt and personal disasters, Woods desperately needed a hit.
He sat with his laptop but stared at the blank screen.
Nothing came to his mind.
"I'll do everything I did for the first time, I'll start afresh"
"I need my old friend."
Rummaging through his storeroom he finally set his eyes on the old typewriter, his first friend.
It was the one in which he had written his first bestseller.
#FridayFotoFiction Week 10 Winner(s)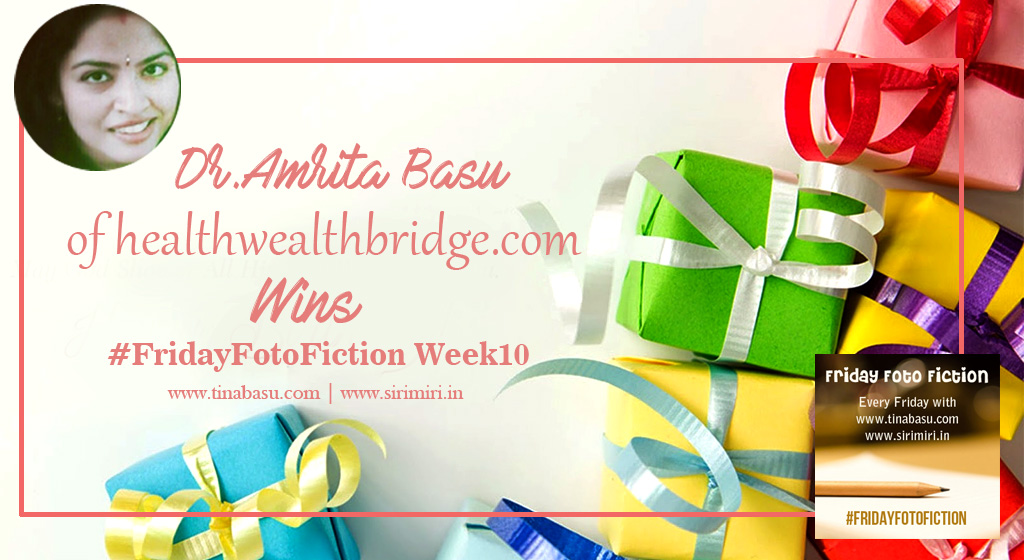 We had some awesome entries last week. And decided to have not one but two winners. Our first featured blogger is Dr. Amrita Basu from Health Wealth Bridge. She is a doctor by the day, a blogger and mompreneur by the night. You have loads to learn from her.
Read her Winning Post.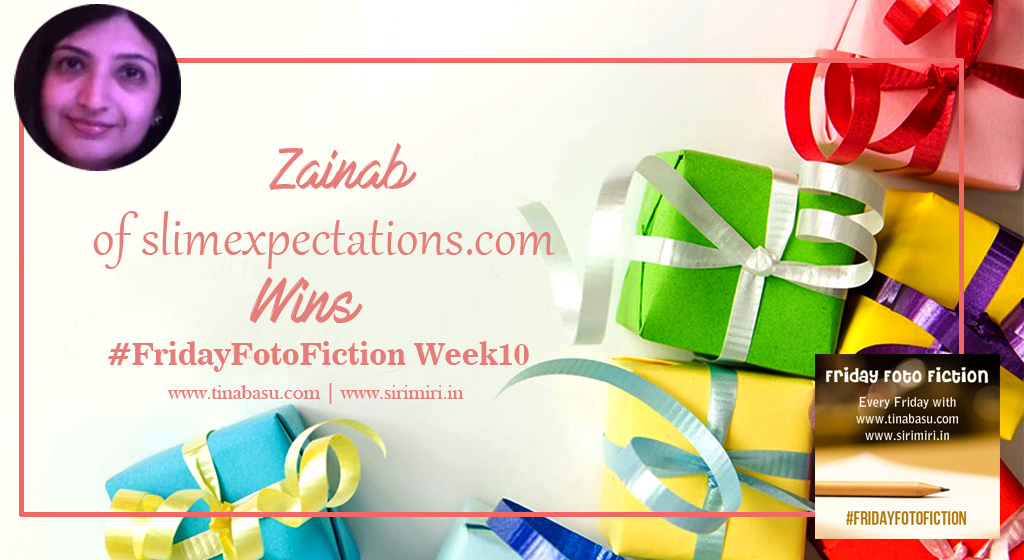 Our second winner is Zainab from Slim Expectations . She's a mother to twin boys, avid traveller and a fitness enthusiast. Though I want to get a lot of inspirations from her on fitness I don't think I am doing anything with it!
Read her Winning Post.
This week some nice gifts for our winners. They get a set of Beautiful Script Fonts.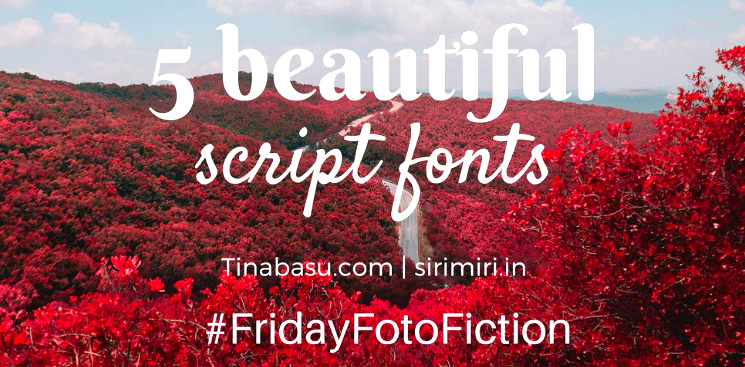 How to participate in #FridayFotoFiction
Every Friday we'll give you a photo prompt
Follow @twinklingtina & @Mayuri6 on twitter and wait for the prompt
Write a 100 Word story on the photo prompt
Use the badge at the end of your posts
Read, comment, share on the host and co-hosts posts and at least two more posts linked in the party Pro Tip – Networking and commenting is good for your blog's health and ranks.
Use #FridayFotoFiction in your post and share in social media using the same hashtag.
Every week we will have one featured blogger who is the best reflection of this community spirit
Grab the Badge