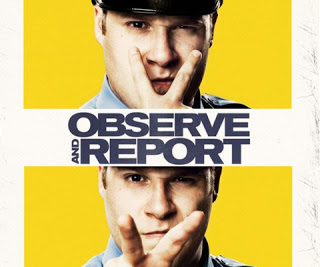 If you have been reading my posts lately you will know how hot it is in India at this time of the year. Specially with the heat wave creating a havoc.
In this time if I have to think about a color I can only think of yellow – bright glaring yellow. Every damn thing looks like burning yellow to me now.
So today's post is all about yellow that I saw around me today.
The prompt for Write Tribe Festival of Words for Day 6 is

"

going for a walk and then writing about everything you see on the walk that is that color, or everything that reminds you of that color

".
Now I didn't actually go for a walk, too much of a task in this heat on a weekend but I'll write down about all that reminds me of yellow that was associated with me or I saw around today.
There are quite a few trees around my house in Kolkata and we get to see a lot of birds around, something which has become so rare in a metro city. For last few days I have been noticing this nice and sweet twitter of an unknown bird and have caught only glimpses of it. Today was lucky enough to actually see it sitting on a branch and picking on some insect. The sight of the beautiful golden bird brought a smile on my face. Bright yellow and black it was a great sight in front of me. But the little yellow friend seemed to be quite shy, by the time I got my phone out to take a snap he had hidden somewhere behind the leaves. Not quite camera friendly I can see.
But I quickly Googled with the description and what I got to know that it's a
Golden Oriole

. They seem to like warm temperatures and are mostly seen in warmer places of Europe and Asia. In colder months they migrate to warmer places in and around Africa. Hmm, so someone likes the heat.
Sight that makes you cringe
This is the first thing I saw in the morning and wasn't too happy with it, thus didn't want to start the post with it. The bright yellow blazing sun making every one crazy at this time of the year! In a place where temperature is on 38 degrees and 40 degrees on an average with 70% humidity you just cannot survive without the air conditioning. But as soon as you turn it off in the morning you break into sweat. That happened when I opened my windows to let some fresh air in. The morning sun hurried in uninvited and at 9 AM it was bright big ball of yellow. [Yes 9 AM 'cause it's weekend!]
And throughout the day it was a blazing yellow reminder of danger. As if it wanted to say – "it's not my fault, you humans are the one who brought upon global warming, now you don't blame me!"
Sight that makes you yumm..
The only thing good about summers in India is mango. It's raining mangoes everywhere. From Alphonso, to 'Himsagar', to 'Lyangra' and what not! ['Himsagar' and 'Lyangra' are special varieties of mango that you get in Bengal]. If you happen to go to a vegetable market you might see your regular vegetable seller is selling only mangoes instead of other vegetables or fruits. Such is the craze of mangoes in India. So when my mother served some fresh 'Himsagar' mangoes during breakfast the only word came in my mind was yummmm.. It gives you such a sugar rush. Awesome.
Sight that brings back nostalgia
It's after a long time I am spending some time with my parents here in Kolkata for some time since I am working from here for a short while. It's after 9 long years to be precise. Thus I am enjoying all the nice home cooked food that I have been longing for ever. You might be a good cook, you might outsource that to a house help but nothing beats your favourite food cooked by your mum!
So there is this big Maggi row going on in India where they have been tested positive of having excessive amount of Lead and MSG in their product, so much so that it stands banned in the country at this moment. This also brought up the debate on how safe the packaged foods are that throng the shelves of the supermarket. All of these doubled with my resolution of wholesome healthy eating, as I had mentioned in the post – When Life asks you to Restart, I am sticking to home cooked snack which is nutritious and wholesome and fresh. And when you have your mum around you know it will not be any less than the best. This evening snack comprised of 'poha' or 'chirer pulav'as we call it in Bengali. I used to love it as a child because it was full of dry fruits and had a sweeter taste. But my mum knows I am craving for some spicy food lately. So she rustled up a spicy 'chirer pulav' with golden sweet corns and potato and nuts. It definitely was yumm and a nice bright plateful of happiness.
So isn't my day all bright and yellow? Have you lately noticed any one color in particular and have observed that around you? You can let me know in a comment below.
P.S. I didn't click a photo of the 'chirer pulav' so I am getting a photo from Google. Rest have the sources mentioned anyway.
———————————————————————————————————-
——————————————————————————– —————————