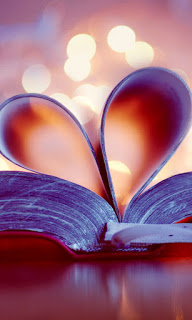 Came across this interesting meme in squidoo by
BigGirlBlue
. Yes I do get this bloggers block and then don't know what to write. So writing these memes are not bad ideas. So here we go.
Copy and paste into your blog and change comments to your own answers. Use the title of this meme in your subject line or create your own. Feel free to tag your friends or not.

Write about five books that left a lasting impression from five different times of your life (or more if you've lived longer). [in my case its lil shorter] Don't limit yourself to the "best books ever". Books can leave an impression for other reasons. This meme was inspired by A Diary of a Mad Mammy.


First Book Read to Me – Thakumar Jhuli (Grandmother's Tales)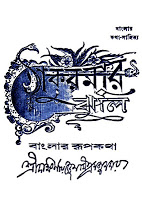 If I have to think back then this was the first form of stories I have ever heard. My mom and grandmother used to read folklores and fantasy stories from Thakumar Jhuli when I was a kid. This book is synonymous with Bengal. There is hardly any kid in Bengal who has never read or have been read form Thakumar Jhuli by Dakhinaranjan Mitra Majumdar. I think even today it is as popular as it was some 25 years back. Characters like Nilkamal, Lal Kamal & Byangoma Byangomi were legends in themselves. Sonar Kathi Rupar Kathi used to be one of my favourites.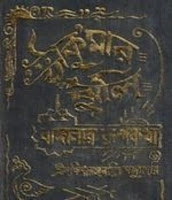 Back then it used to look like this, the exact cover of the book
These days there are various other collections of folklore & fantasy moral stories available as
Thakurdar Jhuli
and all. And there are animated films available all across Youtube. You can see some of them
here
.
First Book I Coveted
–
Three Little Pigs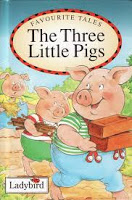 The exact cover that I had picked up
Another thing synonymous with Kolkata (where I grew up) is the Book Fair. Bengalis love their literature and the love for books compels every Kolkatan to visit the annual book fair once during the fair days. I remember on one such outing when I went with mom (who is a bookworm) I had got this little book
The Three Little Pigs
.
I must be in my kindergarten then. It's a fairy tale. I must have picked it up because of the cute cover design then. But I remember that it was the first book I had bought.



The Teen Years – Adventures of Feluda & Sarat Rachanabali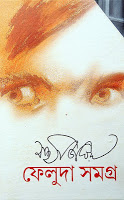 This is one time when I read very less than my other friends. Don't know if I had lost interest (!!!) or something else. But this is the time when I got addicted to reading only and only thriller, detective, and murder mysteries.
The times when girls of my age wanted Mills & Boons I used to read up on Perry Masons, Sherlock Holmesand Adventures of Feluda (in Bengali of course).
Satyajit Ray's collection of stories were the ones that I liked most during this time I guess.
There's also this book which I must mention and if I don't then it will be a sin. I absolutely loved works of the renowned Sarat Chandra Chattopadhyay and read up from my mom's collection this huge fat book called 'Sarat Rachanabali'. Much before all these hype of 'Bollywoodized' Devdas and Parineeta came to life, I had read them and absolutely loved them. [Specially 'Parineeta', 'Biraj Bou', 'Datta'].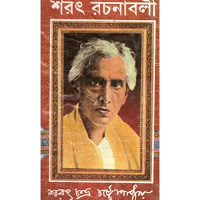 Believe me they are much better to read than on the silver screen with the entire extravaganza. Ohh how can I forget 'Srikanta'! It is the best novel and character I have read probably till date. My goodness I had forgotten about the great Bengali novels in recent times. If you like to read intense drama and emotion then you cannot miss the novels by this great novelist of Bengal. I am sure you get English adaptations of his works. I need to get a new edition of it. Without this book my little library (currently its only a book shelf) is incomplete.
Did I just mention I read less when I was a teen?? I can find I read considerably well than I used to think.

The Roaring Twenties – The Da Vinci Code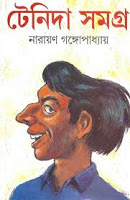 I don't remember much what I was reading in college [I think I was too distracted for being in college in the first place forget reading]. But I remember two books that I loved reading while I was in college. I had got this book called Tenida Samagra (Collections of short stories on the adventures of Teni Da – a fictional character) for doing good in my 12th boards. This one was also a big fat book by Narayan Gangopadhyay and is very famous among Bengalis. I don't think many wait till their 20s to read this up but me being me read this late.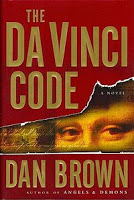 In 2006 I watched The Davinci Code (movie) and heard the novel was better than the movie. Though I absolutely loved the movie I decided to read the novel too and borrowed it from a friend. If I have read any novel the fastest then it has to be The Da Vinci Code by Dan Brown. I remember reading it in class, in canteen, while traveling and till 5 AM in the morning without sleeping. And finished it in a day or two (don't remember exactly). And that's where the love for Dan Brown started and I started reading Angels & Demons & Deception Pointquite late. After The Lost Symbol I am currently reading his Inferno, however, I still need to read his first book Digital Fortress.
Some other books that I liked lately which I will remember many years down the line are Dear Zari by Zarghuna Kargar (I need to write this review ASAP), The Harry Potter series, The Afghan by Frederick Forsyth, Bourne Series by Robert Ludlum, Two States by Chetan Bhagat (that is the only one of this works which made some sense to me) Shiva Trilogy by Amish (currently on book 2 and book 1 was awesome).
I still have some time to get into the thirties so will do a post when I am there. But you can write your own post if you are there.
Infact you can add the decades which suits you if you are tagging yourself. And do tag me back.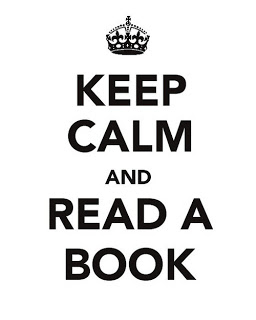 Image Source: Google Images