Hello beautiful people, its Diwali time in India!!! The time for lights, crackers, sweets, snacks fun and galore. I cant believe its midway into October already. I somehow feel it was only last week that I was dancing away in a Kolkata club bringing in the New Year. How did ten months just pass by so soon??
Anyways now since we are getting closer to Diwali I'll tell you what my plans are and how I like my Diwali. When I was a kid all my cousins used to gather during the Puja holidays in our Kolkata house. This used to be the happiest times of the year. You had every room beaming with people. Diwali for Bengalis is more of Kali Puja, where we worship Goddess Kali and not Lakshmi. It's only much later that I got know about Lakshmi puja on Diwali and Dhanteras, cards and all.
But for me the best part used to be lighting candles, bursting crackers and awesome food at home. Some of my cousin brothers also made crackers at home. There is this one cracker that we call 'Tubri' in Bengali which is also known as 'anar' in Hindi and may be 'light pot' in English – I am not sure about the English name though. This one is the toughest to make and is most appreciated cracker. It doesn't have sound it's all about lights. You place this small pot sort of a thing on the ground and light a wick on its top and then light shoots up for some time and is amazing. There used to be like a rivalry between neighbors on whose 'tubri' went the higher and whose burnt longer. Can you imagine the things we did!! The younger lot was not allowed to make the crackers even after millions of pleas. That was to keep us safe, but yeah who wants to think about safety when you see all these things happening on your terrace!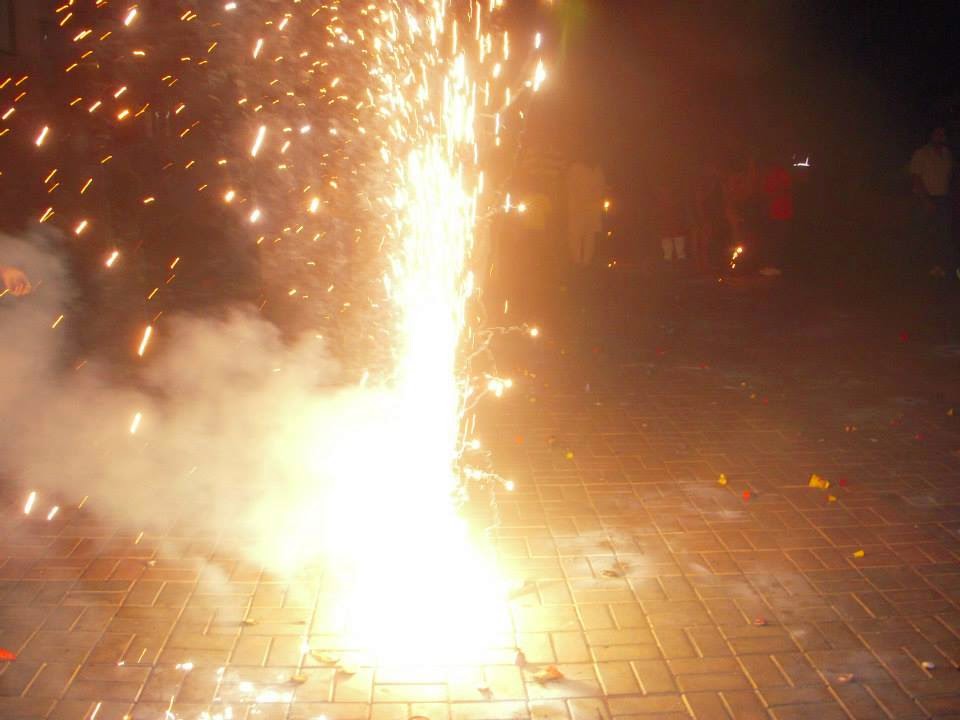 Then there were these things called chocolate bombs. Tiny but loud. I still love bursting all these loud sounding crackers. You can tell me a lot of things on noise pollution bla bla but I love my crackers. Period. I remember putting these chocolate bombs inside earthen pots and bursting them. The loud noise of the cracking pot was something to be amazed off. When these crackers were banned beause of the noise level, I remember people selling them in black market! Such was the craze. Those were the days of #GharWaliDiwali
Those days now have been replaced with Standard Fireworks with some sparklers, rockets and different lighting crackers. Now it's a society Diwali or an apartment complex Diwali. But hold on, I still go and buy as many crackers and burst as much as I want to. We decorate our houses with candles and lighting. But no Diwali party is over without friends, family and good food.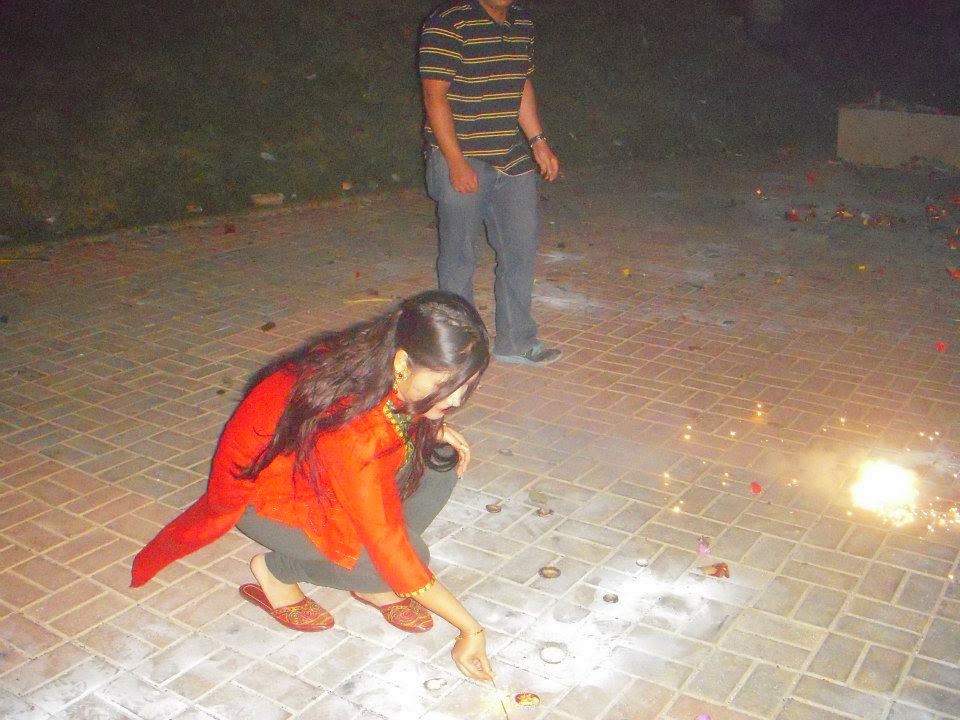 Its always great when you have your near and dear ones with you on this day. Last two years my parents were with us on this day and we had a blast – blasting crackers, attending Diwali Functions, hosting a get together with good dosage of snack and Bengali food. No Bengali Diwali party is over without the quintessential 'Luchi', 'cholar dal' and 'kosha mangsho' and as I write this I am almost drooling.
I will miss my parents this year, the good food, the love the warmth. But next year either you are coming down to Bangalore or I am going to Kolkata. Deal?